Caitlin (Danielle Panabaker) finds all her answers in a surprising but emotionally icy instalment of The Flash. Her search for her father has been the subplot of every episode of this season and it's refreshing that the show has concluded this storyline so quickly.
This season has been successful because it has leant on season one's legacy, and among all the chilly character work, the relationship between Caitlin, Cisco (Carlos Valdes) and Barry (Grant Gustin) is a redeeming part of the episode. With all the time travel, multiple universes and telepathic gorillas, the relationship between the original members of Team Flash has been on the back burner and it is a pleasant reminder of how Panabaker, Valdes and Gustin's chemistry was one of the main draws when The Flash debuted.
A framed picture, strategically placed during a moment of contemplation, reminds the characters and us of their previous bond — the characters in The Flash often talk about being a family, but in 'The Icicle Cometh' we actually see them be a family. More season one callbacks to the Reverse-Flash version of Harrison Wells give us a nice nostalgic jolt, and cue us into the true motivations of Caitlin's father, Thomas Snow (Kyle Secor).
Caitlin finding her actual family is the only way she can realise the family she has forged for herself is stronger than her biological one. After she finds her father, Caitlin is overwhelmed with love while Cisco is suspicious. It's hard to talk about Thomas without spoiling the plot and its probably only safe to say Secor does a good job at making us believe both Caitlin and Cisco's point of view.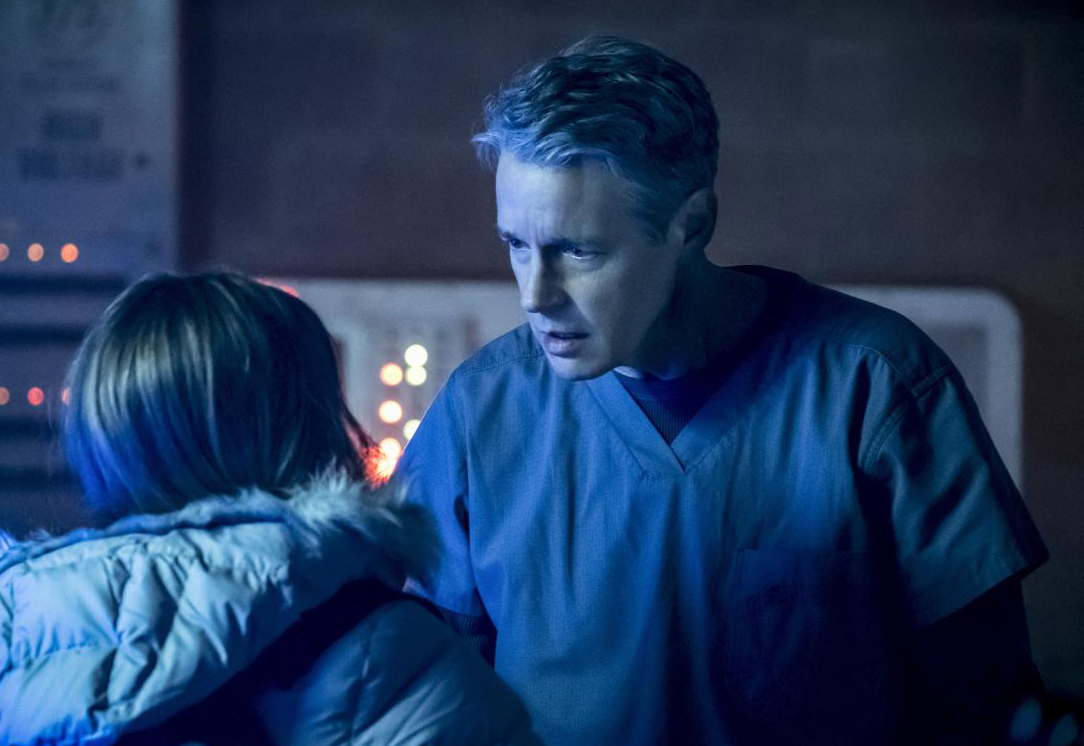 Panabaker shines in the spotlight, so it's a shame the show rushes through her scenes. It's too reliant on the fact we accept Thomas is Caitlin's father because the show says he's Caitlin's father, and her eventual triumphant moment flops because of poor directing and special effects.
Yet, like most weeks, The Flash conquers its limitations with humour. Outside the main storyline, 'The Icicle Cometh' is a hoot. Danielle Nicolet is having a blast since being upgraded to a series regular. Deflated since giving birth and "saving the world between contractions", Cecile jumps at the chance to investigate Cicada (Chris Klein) with Ralph (Hartley Sawyer). They make quite the double team, and they discover important information that will most likely drive Team Flash into a deadly confrontation.
Cicada himself is a bit odd. Klein is still growling and while he doesn't get to show his charisma, the villain is oddly sympathetic. Elsewhere, Sherloque (Tom Cavanagh), Iris (Candice Patton) and Nora (Jessica Parker Kennedy) find a missing satellite, but the storyline is of little consequence.
In 'The Icicle Cometh' the writers successfully capture the spirit of season one, but it plays like a mediocre season one episode, stuffing too much into its forty minute run time. Nothing breathes, and Caitlin's time in the spotlight only lets the good doctor down.
★★★