The Edge of Seventeen Review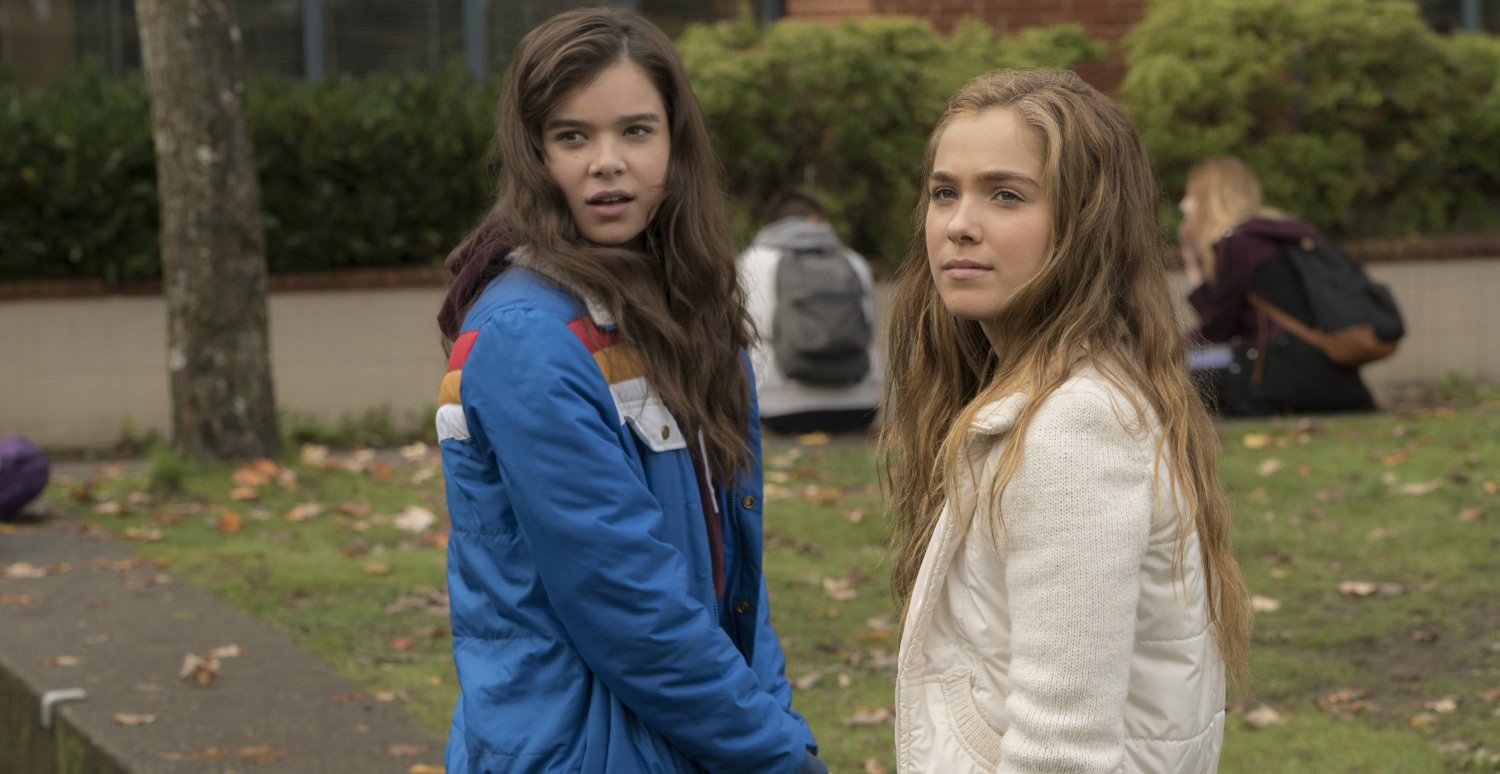 Genre: Comedy, Drama
Directed by: Kelly Fremon Craig
Starring: Hailee Steinfeld, Haley Lu Richardson, Blake Jenner, Woody Harrelson
Seventeen, for many people, is an age best left forgotten, but it's also an age that has been rendered onscreen in such achingly raw detail in The Edge of Seventeen that you'll be taken right back to that awkward, insecure age anyway. As a teen comedy heroine, Hailee Steinfeld's Nadine is self-critical, over-dramatic and quick to use her intelligence to come up with a scathing put-down when she needs to, but it's also what makes her one of the most relatable and familiar teen characters we've seen in recent years, and it's that kind of sharp, attention to detail that has seen The Edge of Seventeen rightly praised as an instant, timeless classic.
The film launches us straight into Nadine's life when she comes storming into her history teacher's classroom at lunchtime to declare that she wants to commit suicide. This is a girl who has always felt overshadowed by her golden boy brother Darian (Blake Jenner), has always felt out of touch with people her own age and is still reeling from a family tragedy, so when her one and only friend Krista (Haley Lu Richardson) ends up in bed with Darian one night and the pair start dating, it naturally feels like a personal betrayal – and, when she cuts Krista out of her life in angry retaliation, it begins to feel like the end of Nadine's world.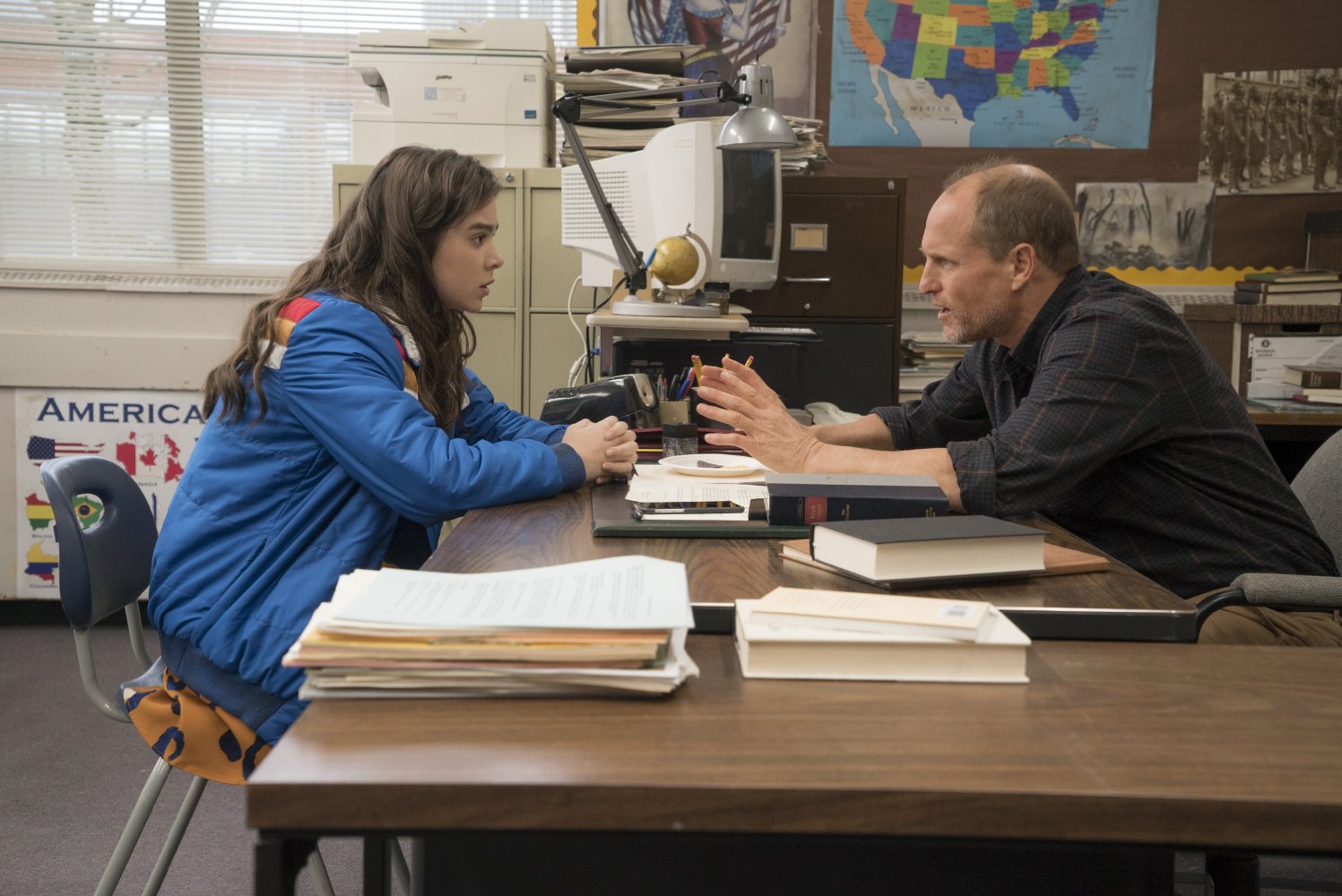 In The Edge of Seventeen, writer and director Kelly Fremon Craig has crafted a very realistic portrayal of youth and a keenly-felt coming-of-age story that doesn't let itself shy away from the messy reality of life, let alone life at seventeen. A lot has been made of this film's similarities to '80s classics like The Breakfast Club and a lot of that comes down to its credible, nuanced dialogue and its sensitive treatment of characters, and the brilliant work of the actors in portraying all of this with such sincerity.
Woody Harrelson's sarcastic and stoic history teacher-turned-confidant Mr Bruner is a perfect match for Nadine's own quick intelligence and cutting humour and a stable adult influence that Nadine needs in her life when her own mother (played by Kyra Sedgwick), who relies too heavily on her 'perfect kid' Darian, has always struggled with her difficult daughter. Blake Jenner too gives a brilliantly subtle performance as Darian, especially as the cracks in his 'perfect' life begin to show and reach a head in one of the film's most powerful and highly charged scenes.
In fact, all of the characters, with the exception of maybe Nadine's unattainable crush Nick (Alexander Calvert), are fleshed out, well-played and remarkably real, with Nadine's classmate-with-a-crush Erwin (Hayden Szeto) notable as a particular standout among the supporting cast, but there is no denying that this is Hailee Steinfeld's film and that in it she is an absolute wonder to behold.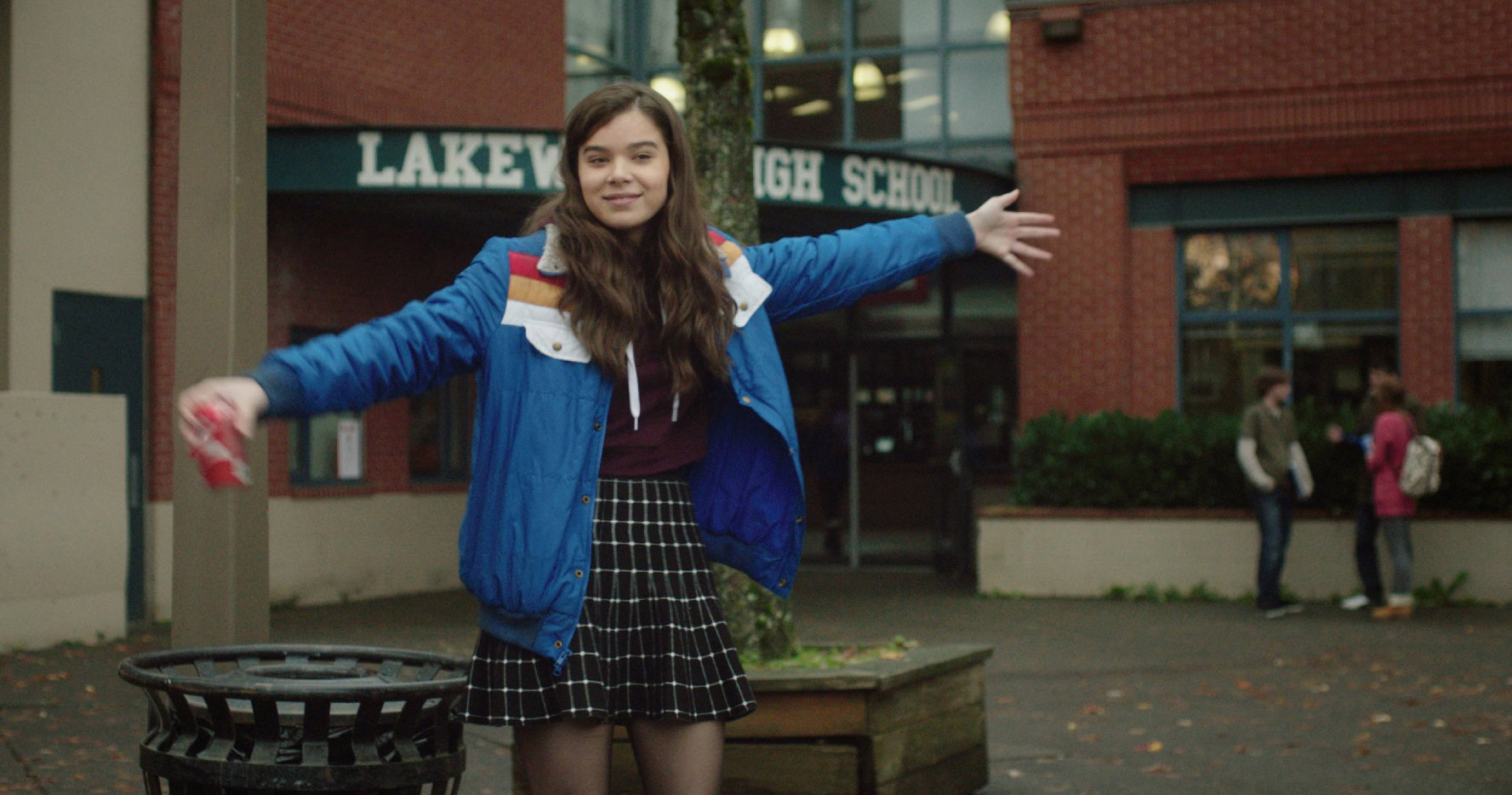 If ever there was a vehicle for Steinfeld's incredible talents, The Edge of Seventeen is it. From her intense joy and giddy highs through to her self-deprecation and hostile behaviour, Steinfeld never once falters in her totally and completely natural, empathetic portrayal of a teenager who is feeling lost and searching for acceptance.
This film does a lot of things right – from its solid cast to its tight dialogue all accompanied with a great soundtrack, of course, it all works together to form a true gem of a movie that will likely strike a chord with everyone who watches it. For all the drama and teen angst, The Edge of Seventeen is a smart comedy that captures a really confusing time of life, and does it remarkably well.
At seventeen, families are difficult, friendships are intense and fallouts are catastrophic, but even as Nadine spirals down to her lowest point, she gets through it and that's as heartfelt a reminder as any that seventeen isn't forever – but it does make for one great film.
★★★★