Spider-Man: Into the Spider-Verse Review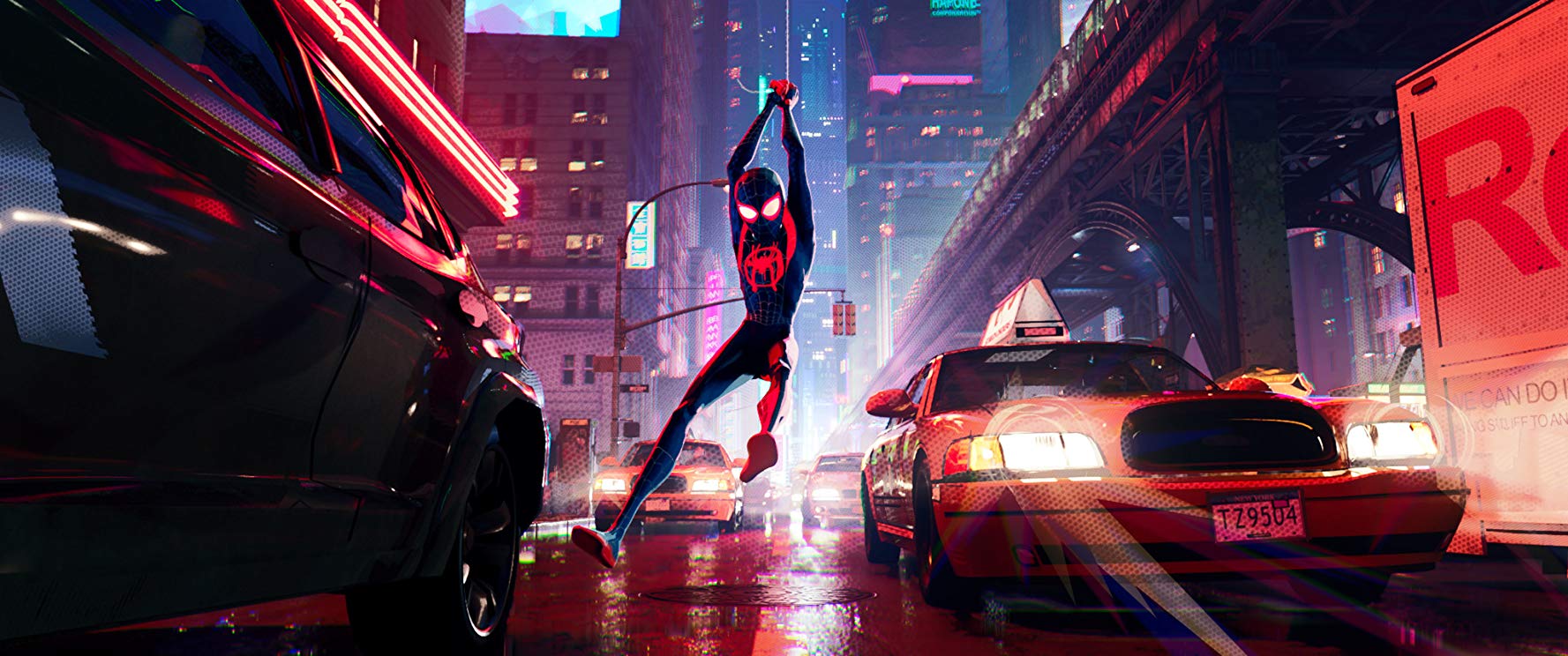 Spider-Man: Into the Spider-Verse sounds like an idea destined to fail, bringing in a wide variety of Spider-people from different realities and smashing them together into one film. Yet by some miracle, it succeeds in being a fun, inventive film that's a joy to watch.
Smartly, the film scales back the focus to mostly be around Miles Morales (Shameik Moore), a new Spider-man learning the ropes with the support of an alternate reality past-his-prime Peter Parker (played by Jake Johnson clearly having a load of fun in the role). Miles is adjusting to a new private school, where he's already a bit of an outsider, and now finds himself with Spider-powers and a burden bestowed on him by the now-deceased Peter Parker of his world.
His Peter Parker was trying to stop Kingpin (here a complete brick wall played by Liev Schreiber) from using a machine to merge realities together, which brings all the other Spider-people to Miles' reality. Miles' relationship with his father is one of the many things that helps to differentiate him from Peter, here portrayed as an overbearing father who doesn't know how to reach a son he feels is pulling away from him.
Gwen Stacy (Hailee Steinfeld) is the third lead of the film, as the interesting, slightly strange love interest for Miles. She's mostly kept similar to her comic book self from recent years, created out of the Spider-verse event that inspired the film.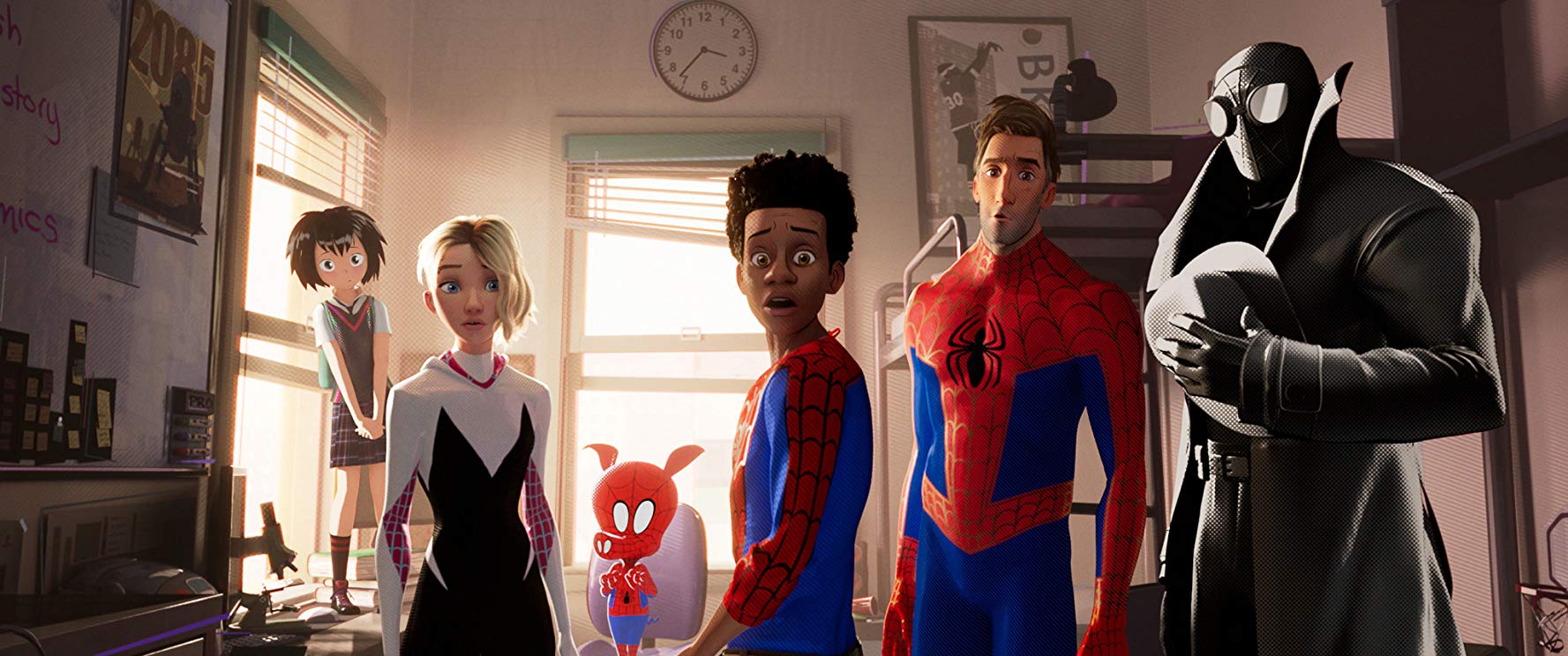 Also featured are Peni Parker (Kimiko Glenn) from an alternate future with a Spider-robot; a Spider-man from a 1920s inspired black and white reality (Nicolas Cage); and Spider-Ham (John Mulaney).  These appear in a much smaller capacity than the other Spider-characters but it does stop the film from becoming too crowded. They are all quite distinctive and stand out in action scenes, in addition to having fun character moments of their own; Cage plays his Spider-man really intensely in a mock-Batman style, Peni is purely anime inspired and Spider-Ham is there for some good slapstick.
The animation style of the film takes some getting used to, particularly the way it blurs the background in various scenes. It's an entertaining, colourful film though, and the action scenes are dynamic – I particularly enjoyed the style of the introductions to each character, a nice little feature that condenses their origins down into a minute or so (who doesn't know the origins of Peter Parker after all?).
In a cinema-scene clogged with superhero films, Into the Spider-Verse might pass casual cinemagoers by. If that's the case, it's a real shame, as Spider-Verse is a fun break from the moodiness of many of these entries and stands alone without needing an entire back-catalogue of movies.
★★★★★