Star Wars: The Last Jedi Review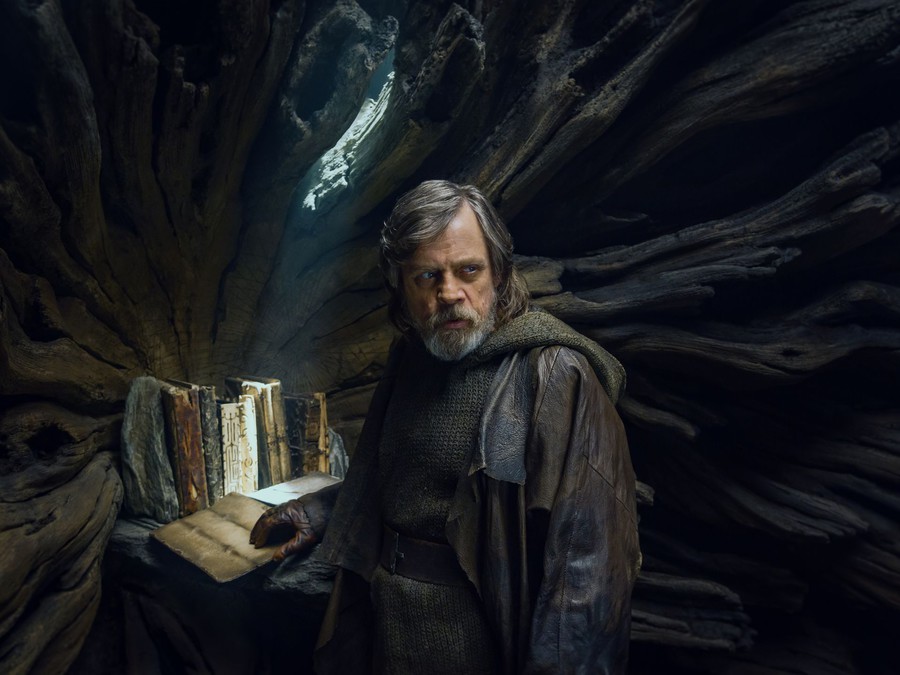 Genre: Action, Adventure, Fantasy
Directed by: Rian Johnson
Starring: Daisy Ridley, John Boyega, Mark Hamill, Carrie Fisher, Adam Driver, Oscar Isaac
So here we are. You patiently waited for two years, were pleasantly surprised by Rogue One, spent happy months theorising on the exact plot role of porgs, and now, finally, The Last Jedi is upon us. Was it worth the wait?
Well, without giving too much away – yes it was. Where The Force Awakens stuck to well-trodden ground (i.e. rebels blow up Death Star while desert-born Jedi-in-waiting footles around with lightsaber), its successor jams on the handbrake and executes a sharp left turn away from the predictable. Put it this way: there are so many surprises that it would take weeks of careless web browsing before they were all spoiled.
The Last Jedi feels like it was designed to break away from the imposing shadow of the original trilogy and give the new characters their own mythology. It's a feat that it pulls off in true blockbuster style, blowing everything up at the same time as growing its protagonists' storylines (watch out for some knowing self-mockery on that point). Where in The Force Awakens Rey, Kylo and Finn seemed bound by the previous actions of Luke, Vader, Han and Leia, this time they take control of their own destinies and put Episodes IV, V and VI firmly, if gently, to bed.
There are moments of imperfection – several major plot points are more than a little contrived, and there are times when visual showboating is given precedence over narrative substance – but as a cinematic experience it's one long thrill ride, a popcorn-muncher of epic proportions throwing out set piece after cataclysmic set-piece. There are plenty of laughs too, although 2017 Star Wars is much closer to Marvel's laconic wisecracks than the original trilogy's cantina bands and mischievous Frank Oz puppets. On that note, you won't expect the opening scene, but just go with it – it pays off.
There's just so much going on in The Last Jedi, so many worlds and storylines and moments of nail-biting tension that it's hard to keep up. Director Rian Johnson never gives you time to ponder on individual events, instead going for a light-speed collage of adrenaline. On balance, though, it works – the visuals are stunning, the dialogue is (mostly) excellent and the lightsaber fights are even better than that forest scene in The Force Awakens, believe it or not.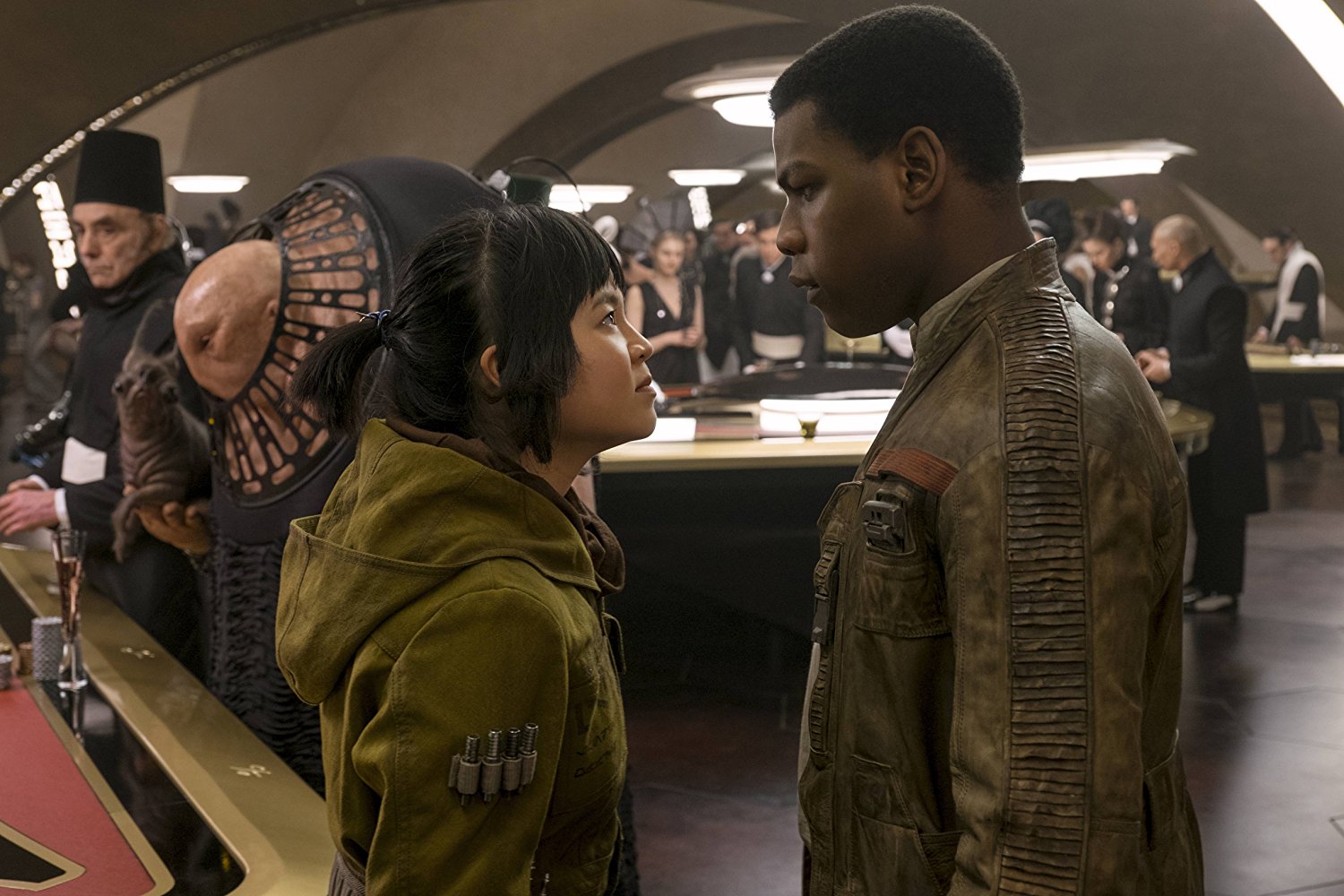 The reason that the original Star Wars became such a gargantuan success was that it gave people the very last word in escapism. In an age when every other film is a multi-million-dollar SFX-fest, The Last Jedi manages to stand out and reproduce that experience of wonder, awe and deep character investment. There are several moments of genuine cinematic beauty, and Adam Driver's Kylo Ren offers an electrifyingly human antagonist for you to agonise over. John Boyega as Finn fills Han's lovable rogue boots in style, and the return of Mark Hamill as Luke is nothing short of a badass triumph. Even Rey, who was a bit of a plank in The Force Awakens, begins to find her voice and pulls off some great comic moments.
The Last Jedi guards the sacred flame of Star Wars well, and lays the groundwork for what should be a ripping Episode IX. Mr Johnson has passed the ultimate test.
★★★★
SaveSave