Shadowhunters Season 1, Episode 7 Review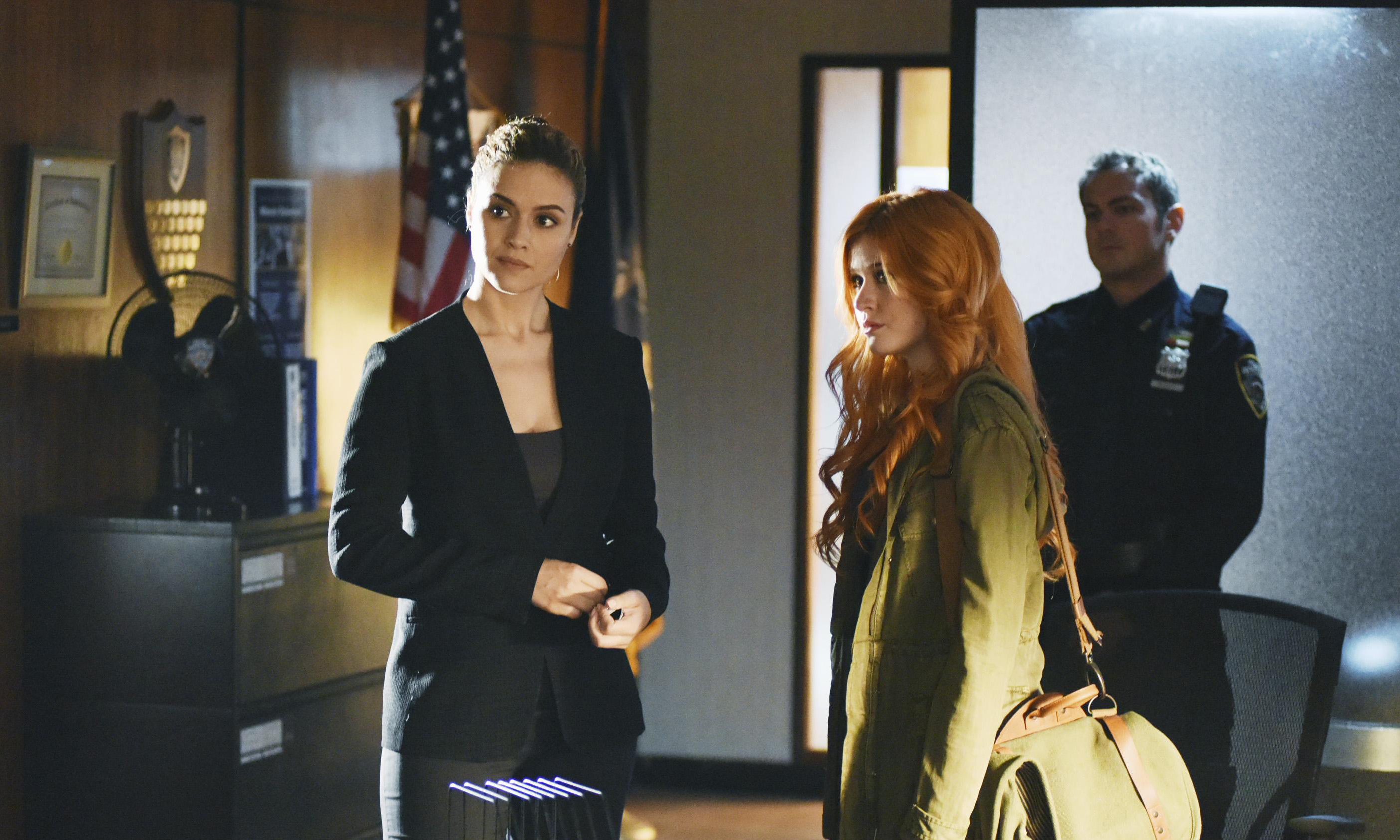 'Major Arcana'
Jace may think there's never a dull day in the world of Shadowhunters, but over here in the real world we've had quite a few dull episodes now. Fortunately, for all of our sakes, 'Major Arcana' did manage to kick things up a notch.
Moving quickly on from the revelation that the Mortal Cup has been hidden in a pack of tarot cards painted by her mother, Clary, Jace and Luke face the task of swiping the cards from Luke's desk at the NYPD, made more difficult by the fact that Luke is swiftly arrested on arrival. With everything that's been going on in the Shadowhunter world, it's easy to forget that all of this is supposed to be happening in modern day New York, and this week the mundane world caught up with our characters; Luke being investigated as a homicide suspect was a much-needed reminder that there are humans in this world, and human laws can get in the way of this demon-hunting profession.
But perhaps the most human reaction we saw in this episode were the love-struck teenagers finally giving into their emotions. Yes, 'Major Arcana' will now forever be remembered as the one where Jace and Clary kissed. Their entire relationship has been building to this since day one, so it was both inevitable and massively gratifying to finally be able to reach that payoff, while Alec's brilliantly-played reaction was worth all the awkward moments in lifts – cheesy, glowing night vision and all – we endured to get there. In fact, Clary and Jace hit their stride this week, awkward lift moment aside, and the scene where they both acted like normal teenagers having a normal argument as part of their quest to snatch the Mortal Cup from Luke's office drawer is one of my favourites of the entire season so far.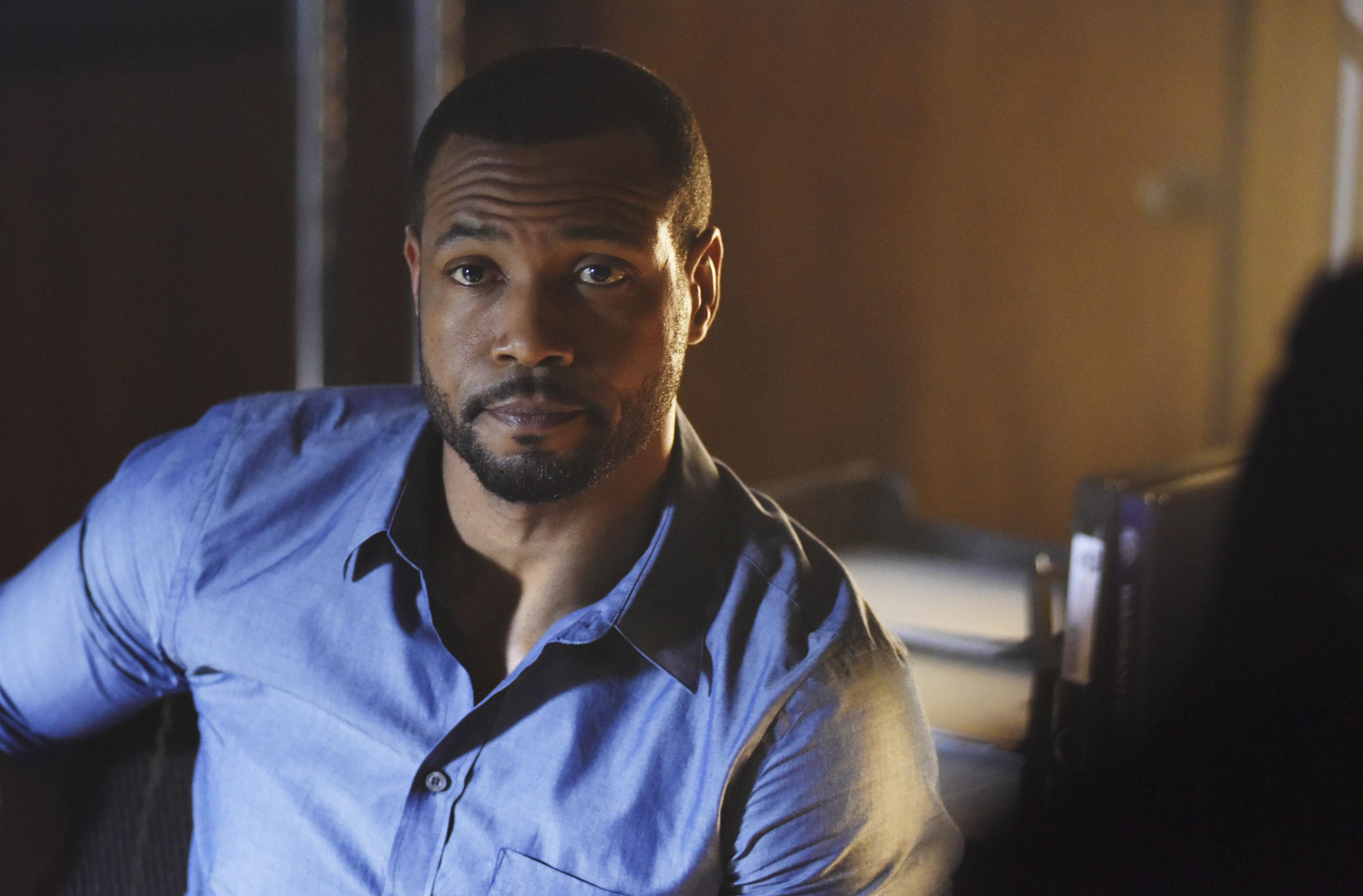 More frustrating for me was Clary's entire demon-hunting arc this week. Everything was building towards the moment that would mark her metaphorical graduation from tag-along mundane to actual Shadowhunter with actual Shadowhunter skills, yet even this would-be empowering moment was completely undermined by everything that came before and after.
All through the episode Clary's character seemed to take two massive steps back – forgetting what the runes looked like, struggling to draw them – when these are things that she's been successfully doing for a few episodes now, culminating in a completely ridiculous showdown with the Shax demons that saw her panicking and brandishing the Mortal Cup as a weapon. All of this character backtracking existed simply to make the big reveal that actually, she does know what she's doing seeing as she managed to see past the shapeshifting demon's Jace-disguise to kill it and send it back to Hell that little bit more dramatic.
Only it wasn't, because the hints were there in the dialogue throughout, with Jace's frequent reminders that "you have the sight, Clary" and "you need to see past the details" telling Clary (and us) what she already knew all along. And even then this much-needed assertion of character was instantly undermined first when Clary doubted herself mid-stab and second, when this entire sequence became the moment that sent her into Jace's arms.
Although, I'll admit stabbing a Jace lookalike with a seraph blade was a lot better than showing a cup to three killer spider demons.
While both Alec and Isabelle had their moments this week, the real star of this week's episode is undoubtedly Simon and his all-over-the-place feelings on his becoming a vampire. Making a pros and cons list while watching old vampire movies may not be the best way to go about consolidating your vampiric urges, but Simon's family dynamic and desperation returned Alberto Rosende to the spotlight in a very big way and just goes to reassert my theory that Shadowhunters does better when the minor characters have their time to shine.
'Major Arcana' has been the best episode of this series for a few weeks now, featuring plenty of action, plot development and relationship growth to finally retain my interest enough that I'm excited for next week again. It's only problem is that, with Shadowhunters, the good is delivered right alongside the bad and the downright cringeworthy and it doesn't look like that's going away any time soon.
★★★