Shadowhunters Season 1, Episode 10 Review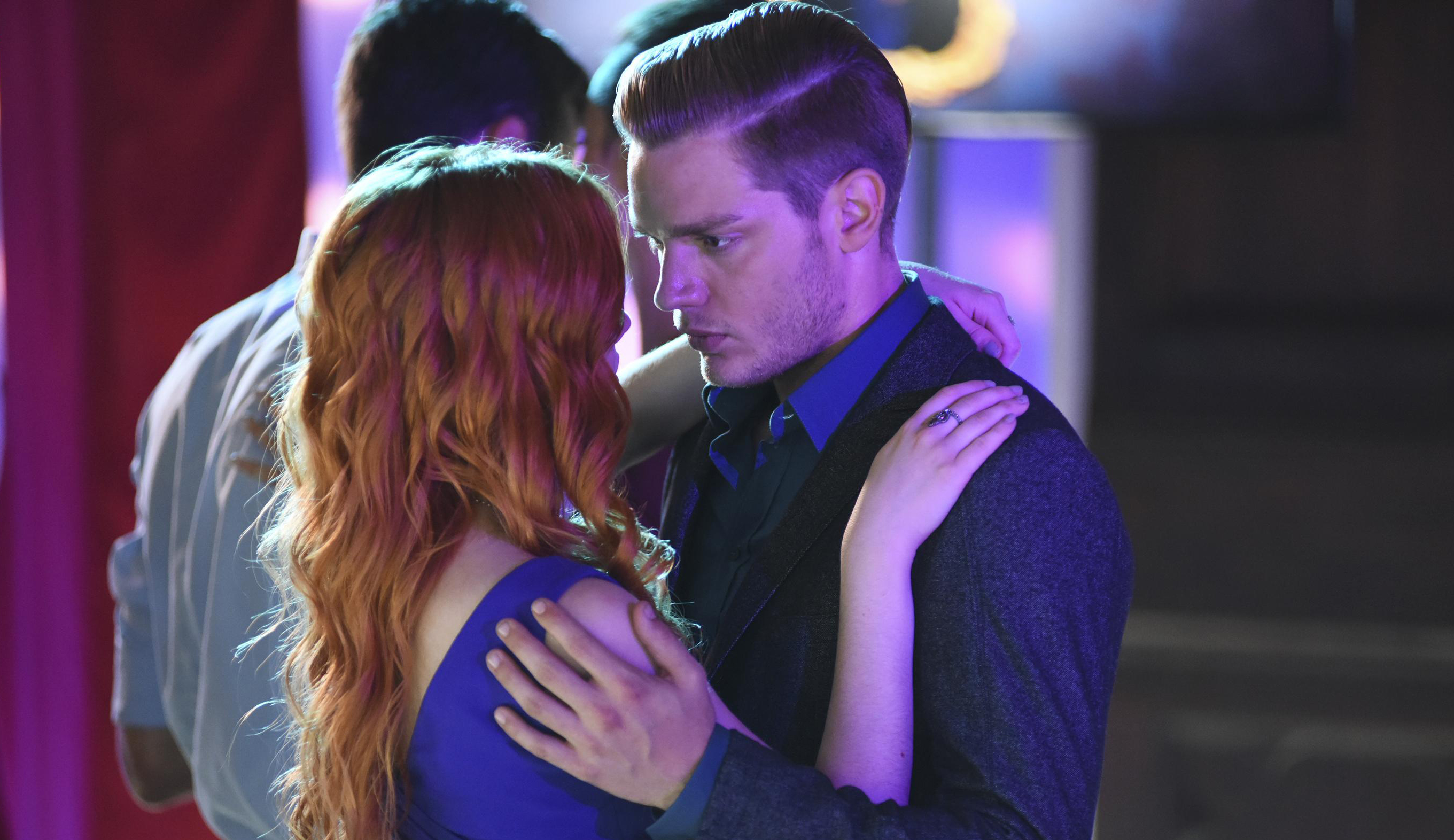 'This World Inverted'
This week's episode of Shadowhunters was a bold one; largely sidelining the main action to focus on Clary's jaunt through an alternate dimension could have brought a breath of fresh air to proceedings, but it also could have proven to be a completely unnecessary diversion. 'This World Inverted' fell somewhere in between, but it certainly managed to live up to its name – we haven't seen a world (or an episode) like this on Shadowhunters yet.
We ended last week with Meliorn offering Clary a way to find Valentine, but as it turns out, that way involved going through a portal into an alternate dimension to find another portal that works in a slightly different way. In this other world, there are no demons and shadowhunters don't exist since their vow to protect the mundanes has been fulfilled. For reasons only Meliorn knows, Clary must go in alone – but Jace can follow her when she finds the portal – and has to work with the knowledge that this alternate universe could consume her if she doesn't make a concerted effort to remember who she is and find what she's looking for. Still with me?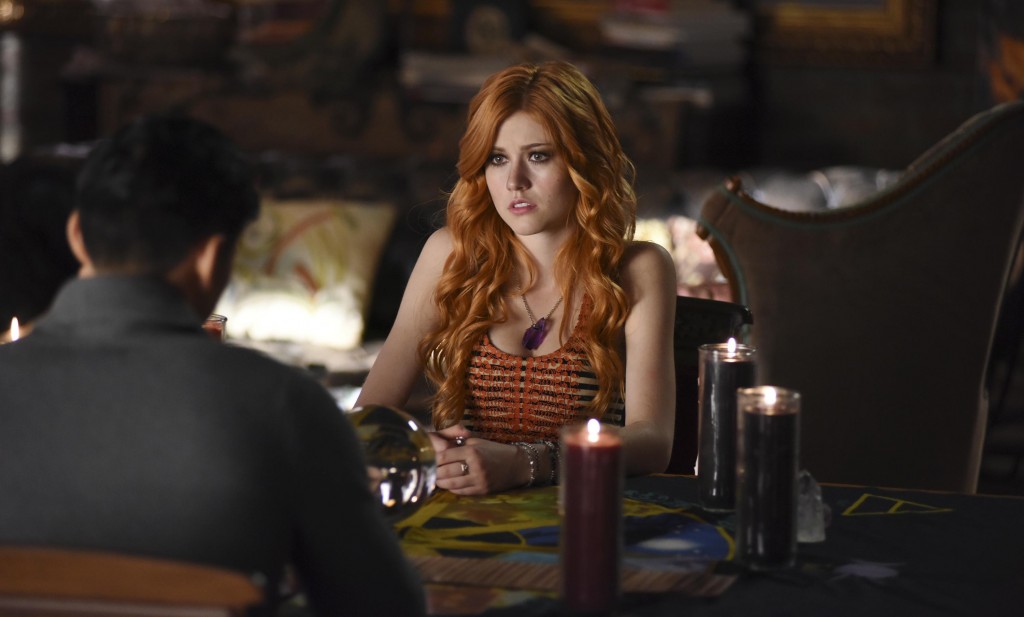 Meanwhile, back in the real world, Alec, Isabelle, Simon and Luke had their own problems to sort, and let me say this first of all – I can get on board with evil Simon. Alberto Rosende once again hit his limited part out of the park, becoming a fully-fledged sadistic "killer" in those all-too brief scenes that still had him quoting Bruce Banner with a deadpan expression and chilling tones – "nerdferatu" indeed, Simon.
But while Simon and Luke were tying up loose ends, Isabelle was facing the worse fate of banishment from the shadowhunter world, as Alec's new fiancée arrested her for her role in last week's showdown and accused her of high treason. In Alec's efforts to save her, his and Jace's parabatai rift deepened – "I won't let Jace sacrifice Izzy for his girlfriend's stupid crusade!" – to the point where Alec risked their bond in an attempt to find him and bring him to the Clave. It was a powerful scene, but left Jace and Alec both weakened and their parabatai bond a "ghost" of what it was before.
So, with Jace sidetracked into a fight and weakened by the pain of the parabatai bond tracking, he is finally allowed to follow Clary through the portal and onto wherever Valentine is hiding. Separating Clary and Jace served no real purpose other than creating a situation where Clary is forced to go on alone – again, for no real reason I can see – but it did result in a wonderful moment for Katherine McNamara as she saves Jace's defenceless other self from the demon that got away in a pretty impressive display.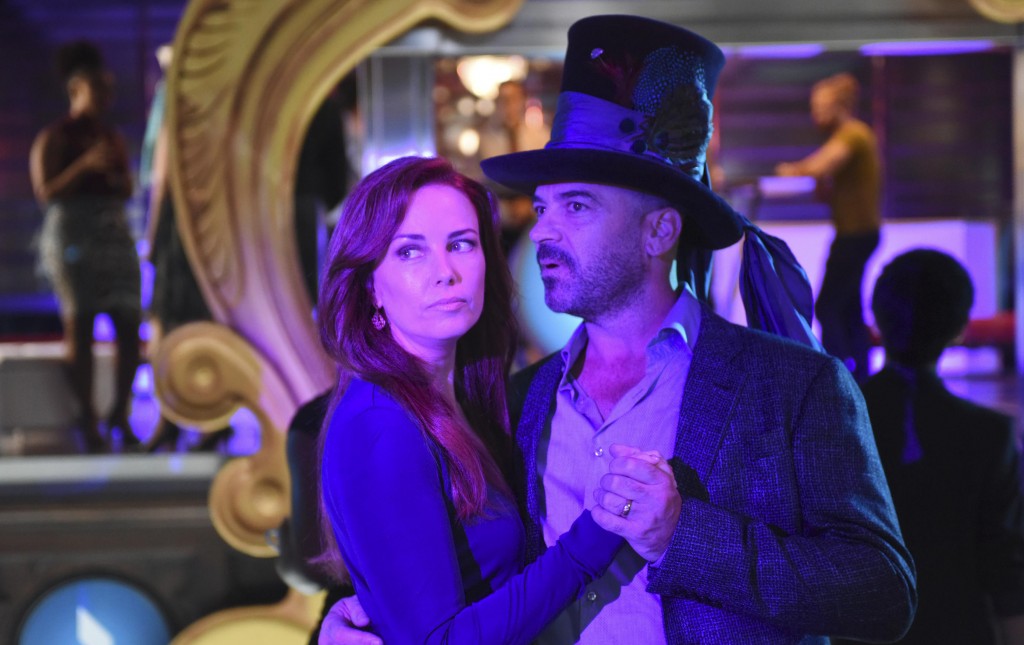 Following on from last week's surprisingly good outing, and the news that Shadowhunters has been renewed for a second season, I was expecting a bit more from 'This World Inverted'. The entire alternate dimension storyline didn't really add much – it was more than a bit convoluted and very obviously a plot device rather than natural storytelling – but the one thing I hoped for going in was that whatever happened in the other dimension would have an effect on the actual storyline. And it did, albeit, in a very roundabout way.
This episode was a way to allow the cast to have a bit of fun – it just wasn't done as well as some of the other TV shows that have pulled off the same joke (Supernatural, for one, Buffy the Vampire Slayer, for another). There were a few knowing lines about the supernatural versions of these characters, and probably a few hints as to what else we could see happen as the series progresses, but everything we needed from this dimension we got in the last 10 minutes.
Ultimately, this episode took a bit too long to hit its stride, and while a compelling end and an intriguing cliffhanger that has even us book readers questioning where they're taking this has got me hooked for next week, it was a long time coming. The dodgy special effects were out in full force, and the writing still had its very weak moments, but the starkly contrasted pastel-perfect world of the alternate reality against the dark and moody real world were well-produced, and the episode did eventually end on a high.
When this episode was good, it nailed it – it's just a shame it wasn't that good all the way through.
★★★