Sarah Langan's top five fantastic non-fiction books that'll make you wish you lived on Mars (in the best of ways)
1. Voices from Chernobyl: The Oral History of a Nuclear Disaster by Svetlana Alexievich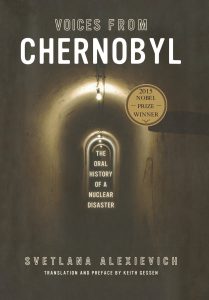 This 2006 Nobel Prize winner is the kind of book you read, put down, compulsively pick back up again. It's compassionate, enraging, and terrifying, all in the same paragraph, as it chronicles the disaster, the cover up, and the people left behind, in their own words.
2. The Fact of a Body: A Murder and a Memoir by Alexandria Marzano-Lesnevich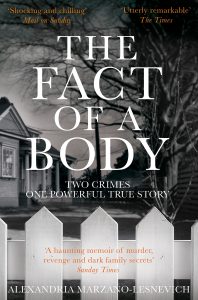 In this story, a lawyer investigates a child murderer, and in doing so unearths her own dark past. It's smart, honest, and painful. I squirmed through much of it, but was also in awe of this writer's unflinching honesty. It's triggering. But I like being triggered, particularly by such a fantastic writer.
3. Educated by Tara Westover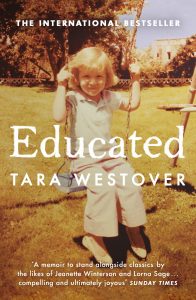 Obama's favorite book of 2018, about a woman raised by an abusive family, who had no access to the outside world until she was seventeen years old. It's a compelling, inspiring story. She keeps reassuring us she's okay now, and as a reader I keep thinking: maybe not. There's this Greek, 2009 movie called "Dogtooth" about a husband and wife who keep their kids ignorant of the outside world, to a pathological extreme. You get the feeling that these kids, if they ever get out, will have a very tough time. In Westover's case, what's fascinating is how she gets out of it, despite so much. It's a testament to her spirit. Some stories can be both true and good.
4. In the Dream House by Carmen Maria Machado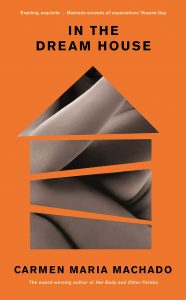 About domestic abuse. The extremely likable narrator is reluctant to escape her situation, the opposite of a "Dream House", because she can't quite conceive of what abuse is, and that she really is living inside its steel walls. She's not sure she wants to tell this story, either, because she doesn't want to make gay women look bad. But, more to the point, this story's an exploration of how abuse works, and what it means to be abused, told lyrically and without sentiment.
5. The Sixth Extinction by Elizabeth Kolbert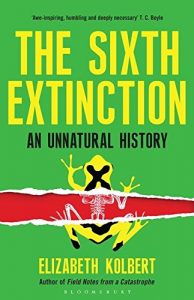 About this crazy thing called the Anthropocene, with compelling, alarming arguments, if looking outside your door hasn't alarmed you enough. Today's forecast: melting, with a side of frogs! Kolbert is the best global warming science writer working today, and when I finish her work, I don't feel depressed. I feel equipped for the fight.
Honorable Fiction Mentions:
1. Where Late, the Sweet Birds Sang by Kate Wilhelm (1976) covers clones in the past-apocalypse, long before clones in the post-apocalypse were a thing. Humans can't seem to get it together, but at least they've got science, which will absolutely run away from them. What makes the novel special is the love story is seeded at the opening, that is both epic and beautiful. If you like Never Let Me Go, this one's required reading.
2. Mockingbird by Walter Tevis: go read your Tevis. All the Tevis. The man was an isolated genius, who wrote women like they were actually people and not fetishized foils. In this, it's the post-apocalypse, and humanity can no longer have children. But two people find each other.
3. Lars Von Trier's film Dogville, the anti-"Our Town", has one of my favorite lines of all time: "You have this preconceived notion that nobody can possibly attain the same high ethical standards as you, and so you exonerate them. I cannot think of anything more arrogant than that." It's a line that's stuck with me, and I wish more people thought about.
*I don't actually want to live on Mars. That would be silly! But this list needed a title.
Sarah Langan's Good Neighbours was published by Titan Books on 13 July 2021