Live Music Review: Mr Jukes at Shepherd's Bush Empire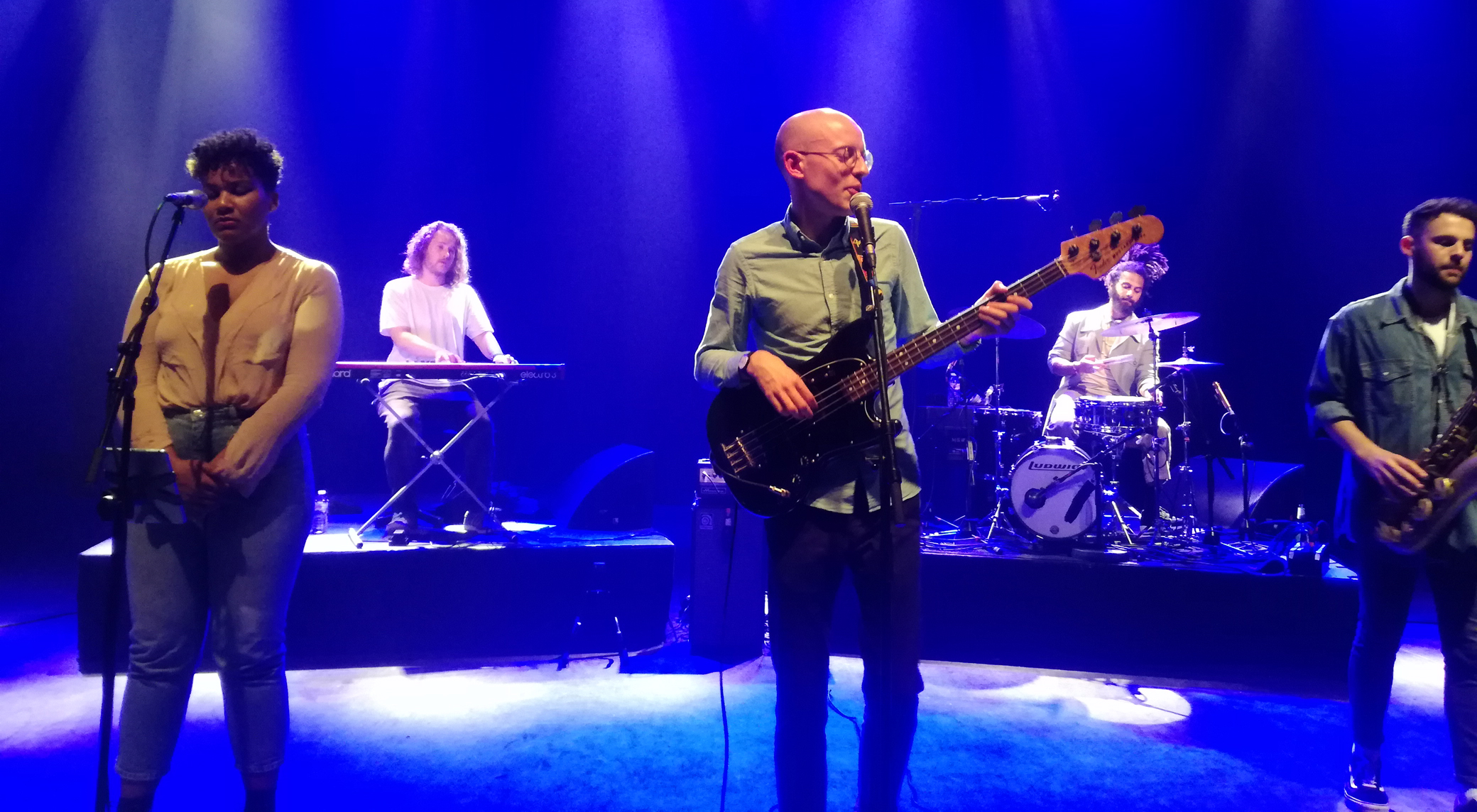 Oh my word, the funk. The FUNK. The class, the musicianship, the sheer wide-smiled joy of it all! That's Mr Jukes at the Shepherd's Bush Empire. There's a kind of concert that makes you wish it would never end, where each song is the best thing you've heard all night and every musician is flying at the top of their game. This was one of those nights.
Mr Jukes is the alter ego of Jack Steadman, formerly of Bombay Bicycle Club. This, his first solo venture, is a funk/jazz/R&B side project, with songs written during a prolonged trek around the globe and a vibe inspired by the jazz cafes of Tokyo. It's clearly a labour of love, a marked departure from BBC's indie stylings, and tonight Steadman and his band of crack musicians don't so much hit the ground running as shoot straight into the stratosphere.
The gig opens with 'Somebody New', a deliciously funky tour de force which allows all the members of the band to show their chops. Right out of the gate the quality is top-grade, the horns and keys trading manic blasts while the drummer locks down the beat. Steadman is a revelation on bass, artfully rhythmic, pumping out punchy grooves and smooth undertows. He beams throughout, clearly delighted to see so many people turning out to hear this music, and takes time to soak up the applause. Rightfully so.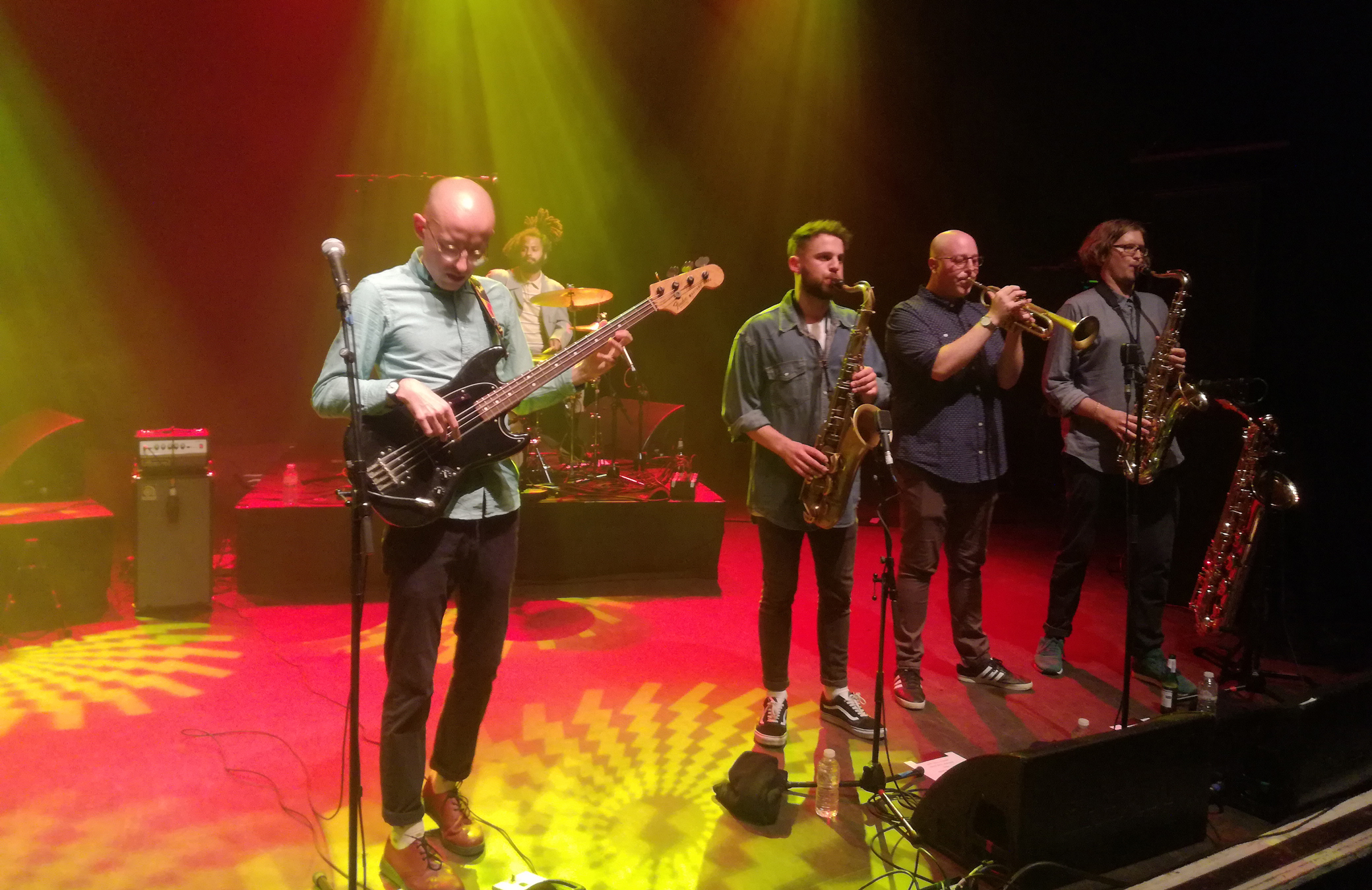 The 'backing' singers, who each take turns on lead vocals, are similarly fantastic. Powerful, soulful and tight as a drum, they're adding texture one minute and whipping the crowd into a frenzy the next. Not that that takes much doing – the audience is with Mr Jukes from the outset, whooping each solo with gleeful abandon. It sounds like BB King's Live at the Regal in here – every word and trumpet blast met with screams of delight.
We get slow jams, quick-fire rap, covers, originals, extended riff-offs and, best of all, an explosive instrumental section. This is the best kind of show – one where the music is created live and the album tracks act as launch pads for new experiences.
The atmosphere in the room is just so happy – and in truth, you'd have to be dead, probably for some time, before you could fail to enjoy this music. We dance, we groove, we throw up our hands, and at the end of each number we shout ourselves hoarse. You really want this fledgling band to know that it's loved and appreciated. Music this good, music so clearly played for the love of music rather than the love of money, should be given all the encouragement and love we can provide.
A highly professional, extremely enjoyable evening of good vibes and funky rhythm'n'soul. Jack Steadman is Mr Jukes. The boy done good.
SaveSave
SaveSave