Katy Moran on her top five wildly badly behaved fictional families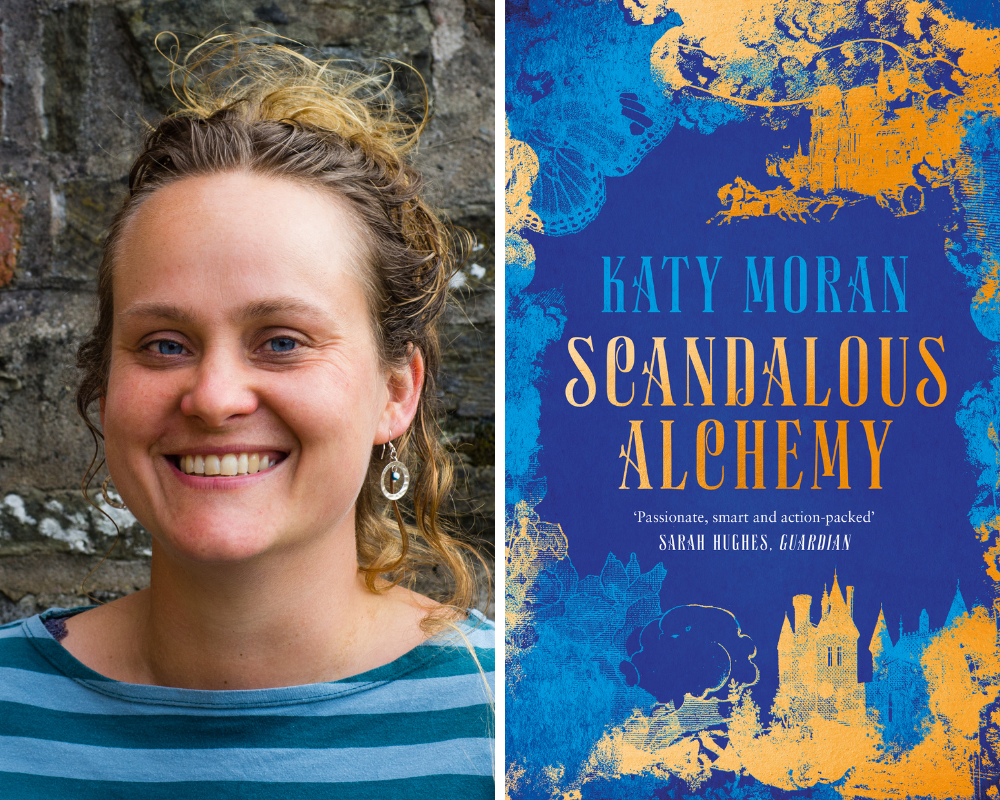 Don't get me wrong, I love a tightly constructed plot and an immersive bit of description as much as the next reader, but what really gets me hooked on a novel is messy human behaviour. I'm a sucker for morally grey carry-on between people who really owe each other and should know better. And where does this sort of drama simmer more fiercely but in the family?
War and Peace, Leo Tolstoy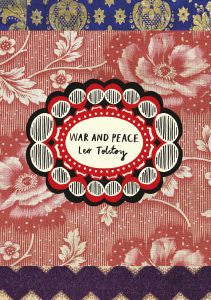 The affectionate and loving Rostov clan are the lodestone of Tolstoy's epic and surprisingly scandalous War and Peace, but much of the novel's human drama is provoked by another family. Bored high society it-girl Helene Kuragin and her wild-living brother Anatole are the source of endless shenanigans, along with a poignant dose of tragedy. Without dosing out spoilers, it's fair to say that Anatole and Helene would have been much better off living in the twenty-first century. Even today, they'd still be a pair of complete liabilities in your friendship group.
Rivals, Jilly Cooper
Rivals isn't the first book in Jilly Cooper's Rutshire Chronicles, but it's definitely a celebration of all that is most atrociously messy in family life. Rupert Campbell-Black is the cad and bounder that everyone loves to hate, and yet he finally meets his comeuppance when poet Declan O'Hara moves in across the valley with his bored, beautiful wife Maud and awkward daughter Taggy. But despite Maud's gorgeousness, she's not the one to capture Rupert's heart. Jilly Cooper, of course, excels at moral ambiguity and NSFW moments. There's a classic example of both in Rivals when, after Maud has spent a few wholly innocent hours in Rupert's company, readers are led to wonder at the true direction of her thoughts. Following Maud up the stairs after Rupert's departure, Declan slides a hand up her skirt, exclaiming at her state of evident arousal. Maud remarks that she's been thinking all evening about Declan coming home. Were you, though, Maud?
The Game of Kings, Dorothy Dunnett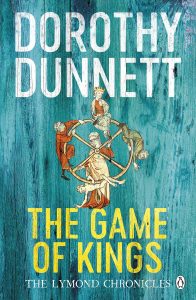 When a novel opens with the return of a prodigal son, family drama is guaranteed. You know you're in for a ride when that prodigal son sets fire to his family home – to the evident amusement of his mother and the utter fury of his respectable older brother. When Francis Crawford of Lymond returns to Scotland after years of scandal, exile and a stint as a galley-slave, he has a score to settle. Game of Kings is rife with political intrigue and adventure, but the messy ties between members of the Crawford family add a whole other level of tension and drama – including the most emotionally charged sword fight that you'll ever encounter in historical fiction.
City of Brass, S. A. Chakraborty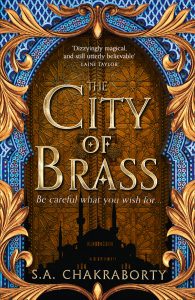 The action kicks off for young hustler and occasional swindler Nahri in a lavishly painted alternative 18th century Cairo – a city where magic seeps into daily life. But Nahri is soon whisked off by djinn warrior Dara into a wholly magical world of ancient power and intensely dangerous court politics. It's a heady mixture, but what makes the Daevabad Trilogy utterly addictive is the complicated web of affection, love, betrayal and divided loyalties between heroine Nahri and the royal family in Daevabad, especially young Prince Alizayd, his sister Zaynab and their older brother and heir to the throne, Muntadhir. In these books, mistakes were definitely made by the previous generation and they really do come home to roost.
Devil's Cub, Georgette Heyer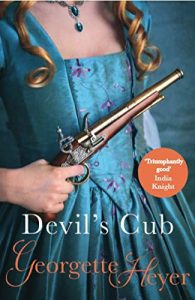 Dominic Alastair is otherwise known as the wild young Lord Vidal. He's also a one-man ethical wasteland. When Vidal shoots a man dead on the way to Lady Montacute's party, he's only living up to family reputation. Even Vidal's languorously wicked father, the Duke of Avon, remarks that he finds Vidal's desire to exterminate their fellow men quite understandable. The Alastairs are one of my all-time favourite fictional families, with their messy exploits spanning three of Georgette Heyer's beloved historical romances, starting with Avon himself in These Old Shades, rising to a crescendo alongside Vidal in The Devil's Cub, and ending with the spectacular entrance of Vidal's granddaughter, Lady Barbara Childe, in An Infamous Army. Lady Bab's behaviour divides Heyer fans, but I for one love her wicked streak – she's a rakess of the first order. Taken to task by her sister-in-law, Lady Vidal, for potentially allowing a suitor to slip through her fingers, Bab replies, 'I don't let them slip. I drop them. I daresay I'll drop him, too.'
SCANDALOUS ALCHEMY by Katy Moran is published on 10 June by Head of Zeus in hardback at £18.99. It is also available as an eBook and audio book.