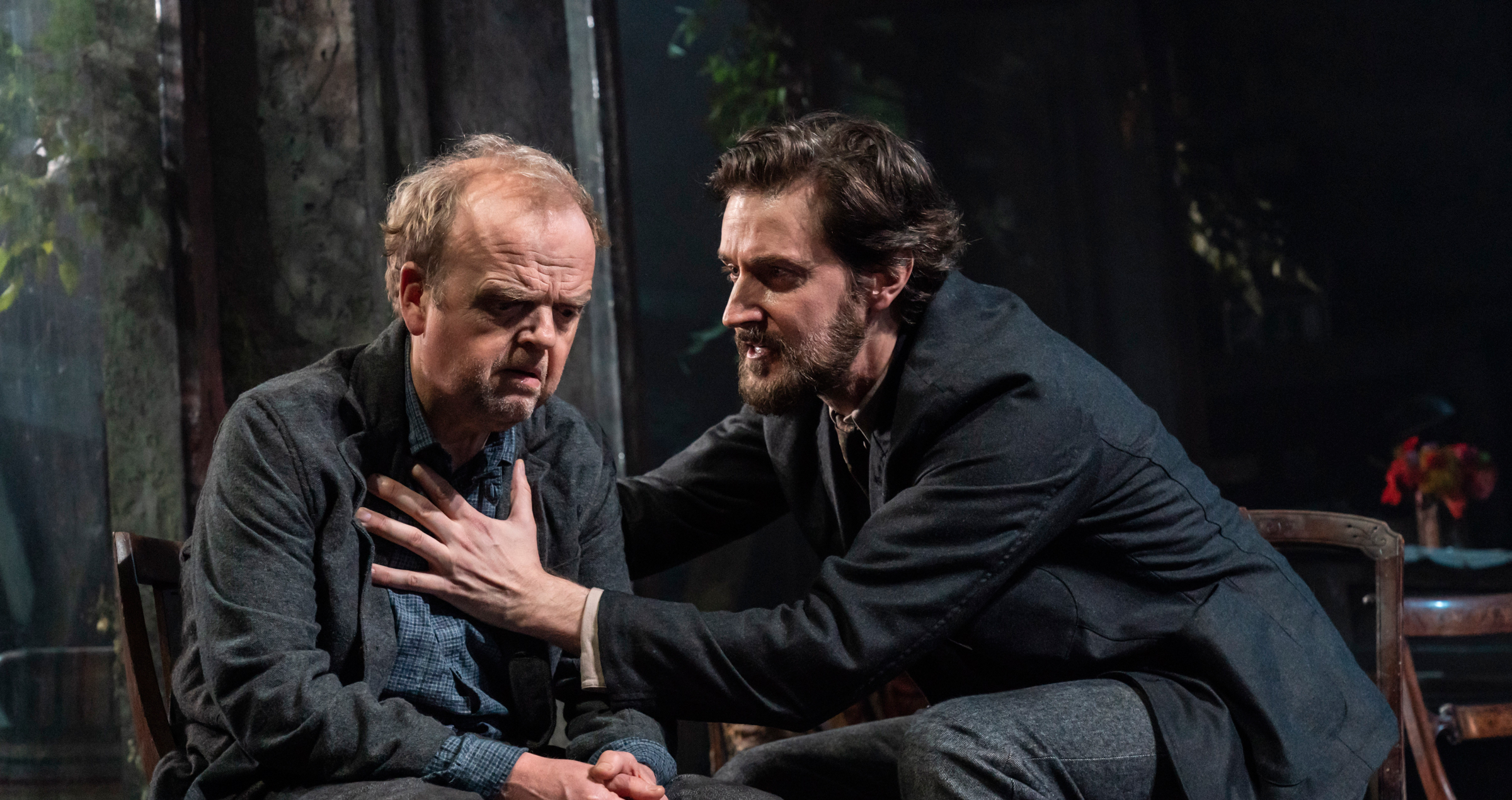 Deep in the clutches of the pandemic in 2020, the cast of the West End production of Uncle Vanya came together in the empty Harold Pinter Theatre to perform and film Anton Chekhov's heart-wrenching classic. The original run had been cancelled in March and after months of isolation, the cast returned to the stage with a raw passion. For theatre lovers and film nerds alike, this is definitely not one to miss.
Directed by Ian Rickson, this new adaptation by Conor McPherson transforms Chekhov's 19th Century Russian classic into a beautiful piece that is fiercely recognisable and relatable in 2021. McPherson's language and interpretation of the text brings out each character with a freshness, whilst staying true to the original intentions. Covering wide-spanning themes such as women's equality rights, climate change, reflections on life and death, family bonds and unrequited love, Uncle Vanya seems surprisingly current. McPherson's adaptation brings out these themes with blunt ferocity and modern turns of phrase, piercing the hearts of the viewer almost to an uncomfortable, invasive degree, living up to the best of the masterful play's potential.
The film begins with a heartfelt, thoughtful introduction, showing the actors returning to the theatre. The first character on stage, Nana (Anna Calder-Marshall), takes dusty sheets off the furniture, marking the end of the long abandonment of the project. The viewer feels a sense of how important this play is to the cast and crew, following a devastating period for the arts, as we settle in for an intense emotional rollercoaster. Once the play is done, the viewer is left with an empty feeling after the draining emotions on stage. Instead of the cast taking a bow, we see the actors sigh with relief and hug each other as congratulations – another interesting insight into the effort behind the production.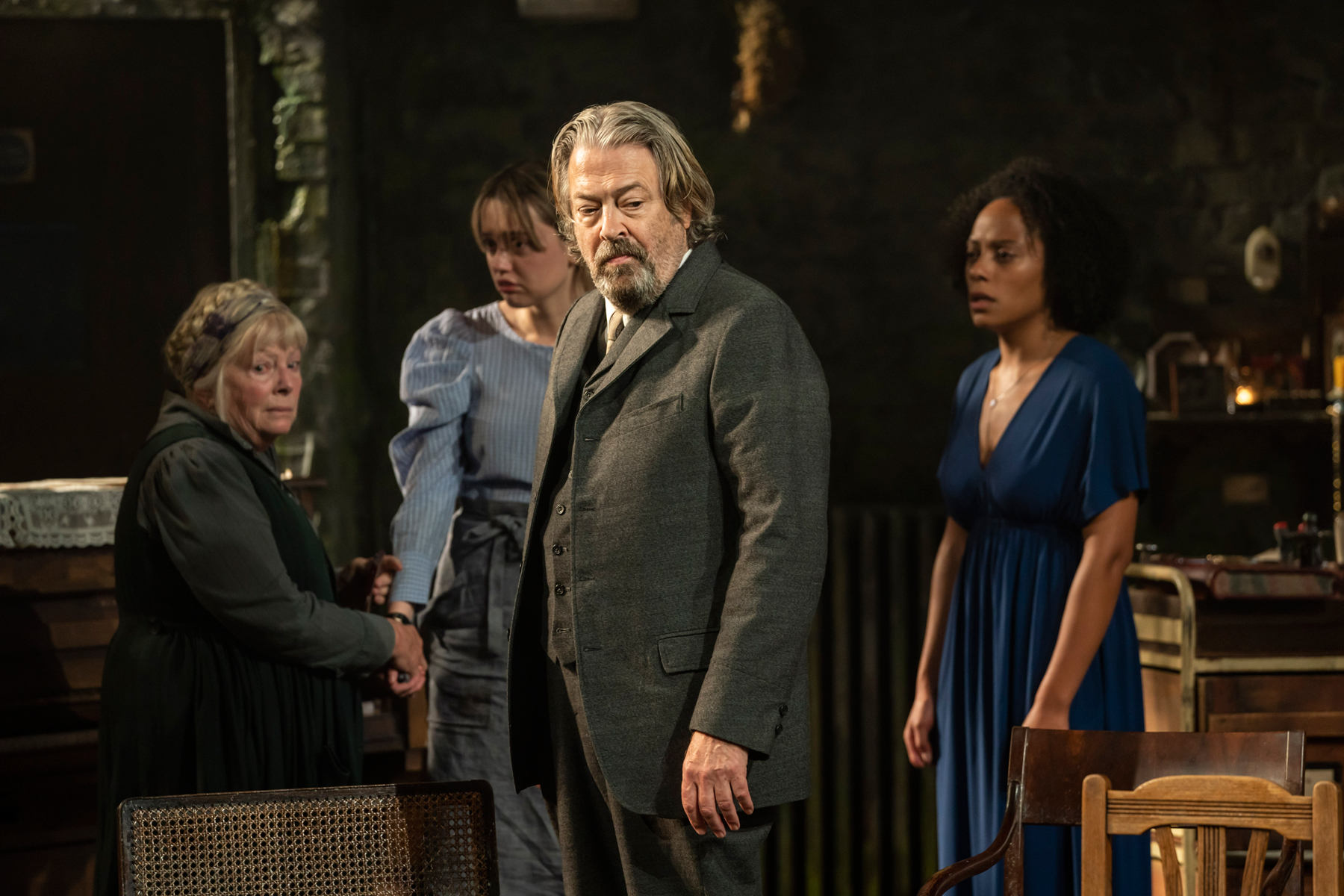 Fraught with frustration, boredom and internal agony, this grim play follows Sonya (Aimee Lou Wood) and her Uncle Vanya (Toby Jones), who manage a crumbling family estate, providing for Vanya's brother-in-law, city-dwelling Professor Serebryakov (Roger Allam). When the Professor and his young wife, Yelena (Rosalind Eleazar) return to live with the family, tensions rise in their provincial isolation. The family are visited ever more regularly by the entrancing and exciting doctor Astrov (Richard Armitage), adored by Sonya and watched with quiet intrigue by the restless Yelena. Within the suffocating, toxic atmosphere of the isolated estate – drawing far-too-relatable parallels with lockdowns in a family home – resentment is felt ten times stronger, love ten times sweeter and existential crises ten times deeper.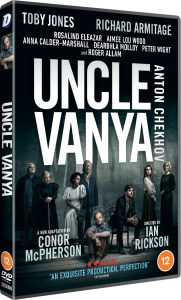 This star-studded cast delivers as much as you would hope, and more. Aimee Lou Wood gives a stand-out performance, subtly depicting that unspeakable pain of unrequited love and frustration in the face of ignorance. Toby Jones expertly plays a middle aged man who has lost all hope. With skilful direction from Rickson, the cast work seamlessly together as an ensemble; each character boldly defined in the text, and played with every ounce of the actors' efforts. Engrossing from start to finish, we are moved by each finely detailed story. We feel the characters' emotions deeply, with each devastating human experience seeming true.
Whilst watching Uncle Vanya, you soon forget that you're seeing a filmed play. The cameras work expertly with intentional angles and close-ups; the medium of film lending itself effortlessly to serving the story.
What is especially impressive is that this production turns a reasonably dense piece of literary text into an accessible, relevant piece of drama, which could be enjoyed by a wider audience than that of regular theatre goers. It is truly impossible to find fault in this high-level piece of filmed theatre.
★★★★★
Dazzler Media presents Uncle Vanya on Blu-ray, DVD and Digital from 14 June, 2021