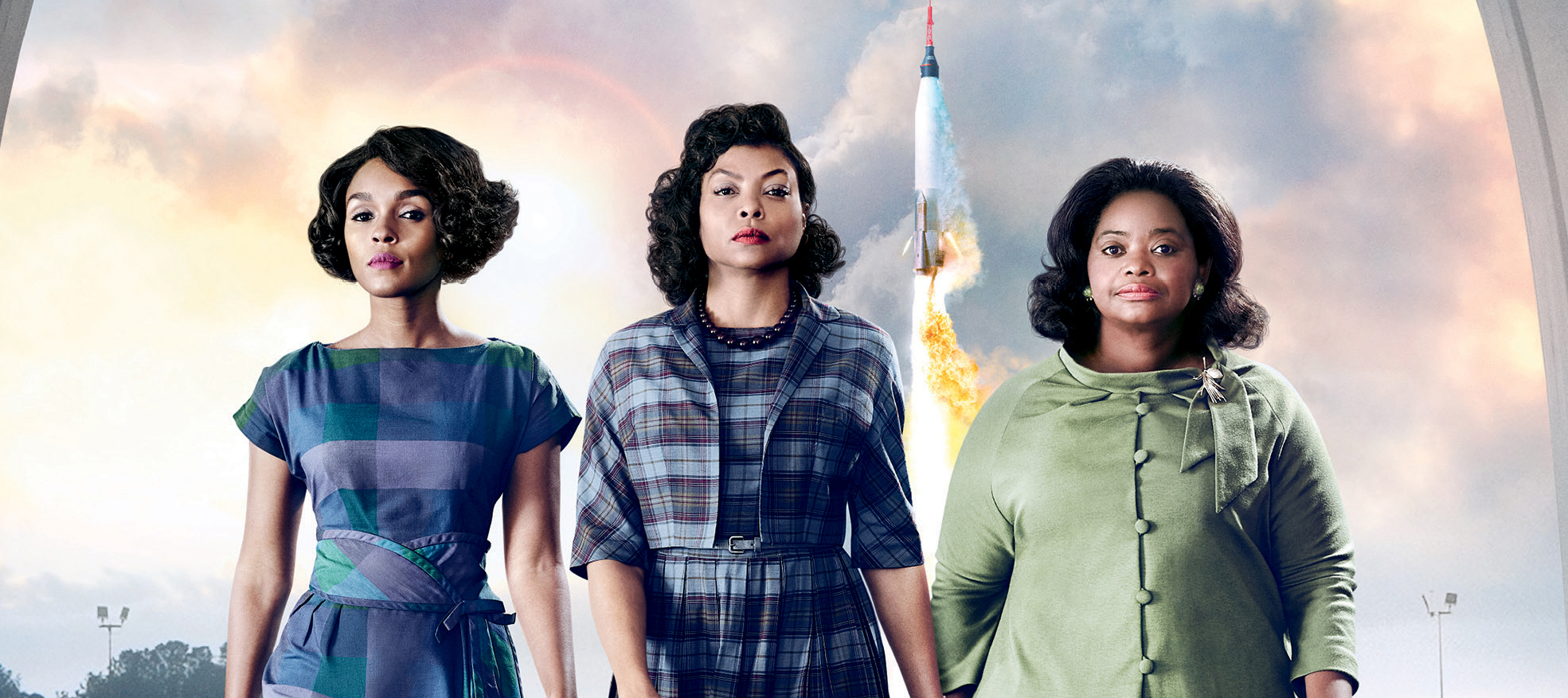 Genre: Biography, Drama, History
Directed by: Theodore Melfi
Starring: Taraji P. Henson, Octavia Spencer, Janelle Monáe, Kevin Costner, Kirsten Dunst
One of the great joys of cinema, is that it has the ability to bring to light an inspiring true-life tale that makes you wonder how you managed to somehow never know the story before. With the serious and necessary discussions surrounding more diversity in film (and Hollywood especially), and the somewhat uncertain and ever increasingly hostile political environment in which we currently find ourselves locked in from which there seems very little hope of escape, it feels fitting that Hidden Figures has reached us at this specific time, bringing to us a heartwarming and crowd-pleasing piece of cinema.
It's a film that, perhaps on a technical level, is not as adventurous as say, something like Moonlight, nor does it have the showy spectacle of something like La La Land, but Hidden Figures is one of those films that is constructed so lovingly, with such adoration for its story and such compassion for its characters, that in the end, being flashy doesn't matter; you'll find yourself leaving the cinema feeling inspired, complete with a beaming smile on your face.
The story follows Katherine Johnson (Taraji P. Henson), Dorothy Vaughan (Octavia Spencer) and Mary Jackson (Janelle Monae) – three brilliant and highly intelligent African American women working for NASA at the height of the US/Soviet Space Race of the 1960s. Tackling racial and gender discrimination, the trio prove themselves invaluable and instrumental in the NASA Space Program, ultimately leading to the launch of John Glen's historic flight into orbit.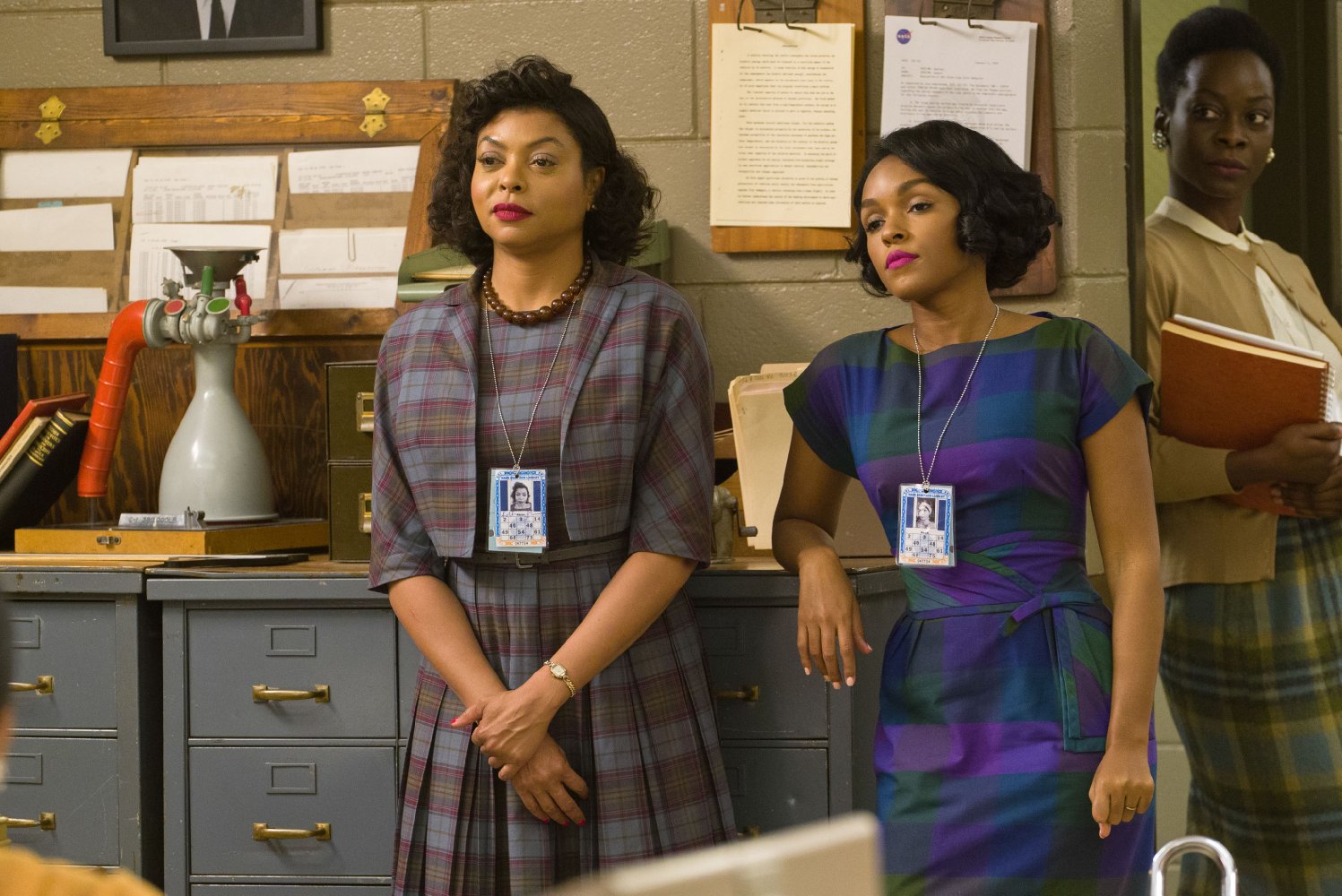 The film is highly conventional in terms of its narrative style, content to play things routinely and conservatively with the occasional near-overwrought histrionic scene, such as one sequence in which Kevin Costner's Al Harrison single-handedly dismantles the segregated bathroom laws in NASA. Yet when the film is this committed to its characters, such things don't matter. The script by Melfi and Allison Schroeder, adapted from the book by Margot Lee Shetterly, puts these women at the forefront, highlighting their intelligence and humanity, whilst also emphasising their struggle by masterfully equating the story of the three women with the Civil Rights Movement.
It also helps that the performances are terrific all round, with Taraji P. Henson stealing the show. She brings a reserved nature to Johnson, a woman of high intelligence who gradually gains confidence in herself and her abilities as an exceptional mathematician. It's clear that Henson's Johnson is the heart of this film and she shines throughout. Much like her character, Henson has been pretty much a hidden figure throughout much of her career, so hopefully she'll finally gain the recognition that she deserves. Octavia Spencer and Janelle Monáe also shine as Vaughan and Jackson respectively, whilst Costner is as reliably gruff as ever as Al Harrison, the space task group leader whose charge Johnson falls under. Jim Parsons, meanwhile, steps out of his Sheldon briefs for one moment and proves why he is such a capable actor as Johnson's rival and sometime main obstacle Paul Stafford.
While it might not be ground-breaking in terms of its design, Hidden Figures is an elegant and important story, full of heart and wit, with a warm crowd-pleasing sensibility that celebrates its overlooked true-life heroes and makes you want to go and read more about them.
★★★★