Walter Presents on Channel 4 is making quite the name for itself recently bringing an exceptional selection of world television to UK shores including Valkyrien and Professor T. It makes for a stark contrast to the glossy American dramas flooding Netflix, Amazon and Sky, instead offering an alternative where the world is just a little darker and slightly grimmer on the whole. These aren't just new shows but ones that have remained mostly undiscovered over the past decade, which is certainly the case with the newest acquisition Fugitives, aka Prófugos.
It's not that surprising that Channel 4 believe that the UK market is finally ready for Fugitives. On the surface it's exactly the kind of show that would appeal to fans of Narcos and Breaking Bad. Made by HBO Latin America way back in 2011 for two seasons, it was nominated for an International Emmy and is certainly one of the most talked about shows in the history of HBO Latin America. The premise itself may feel a little old hat now if you've seen those aforementioned shows, or Prison Break and other similar dramas, but if you're looking to fill a gap in your TV watching schedule then you could certainly do worse.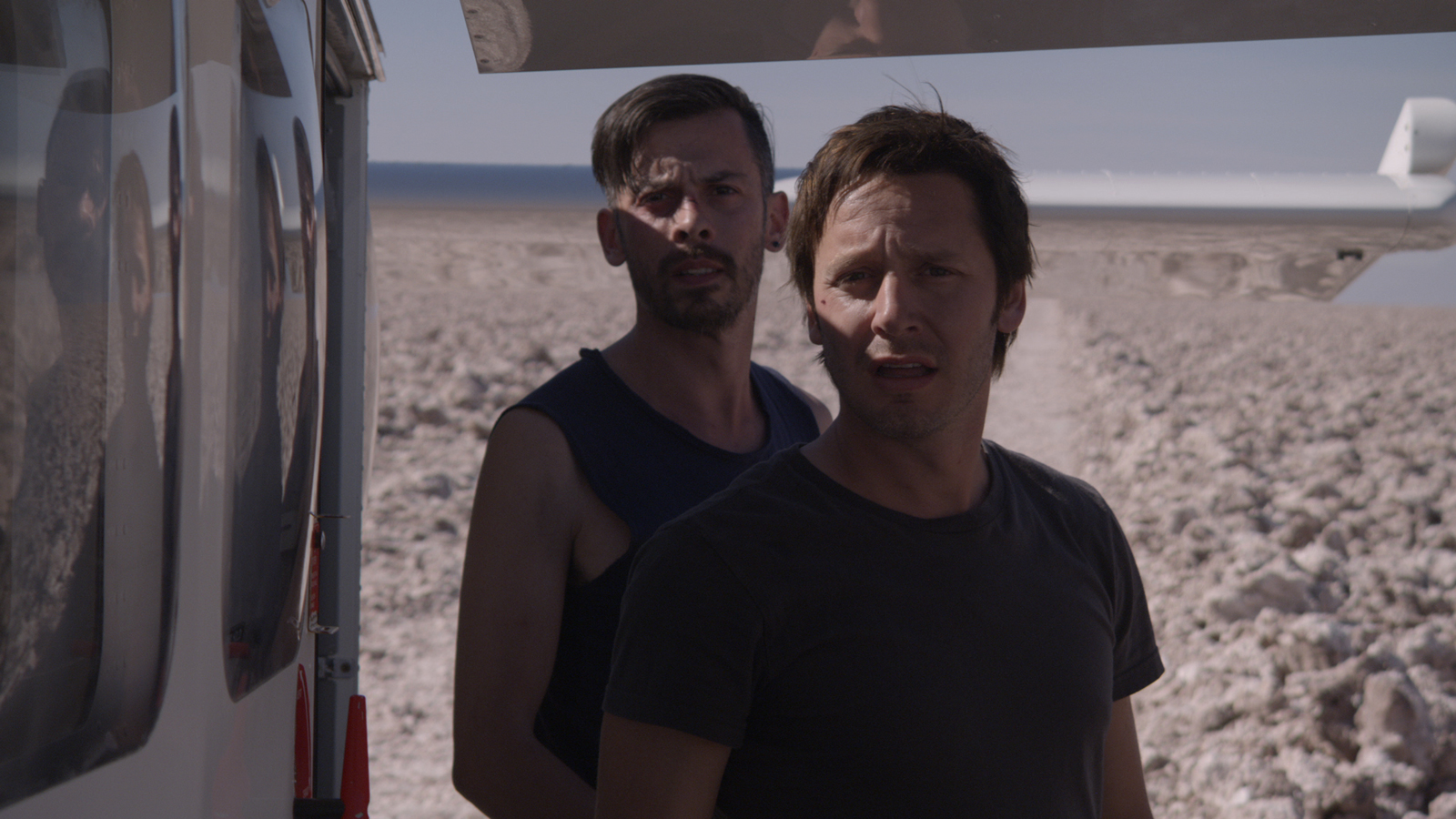 The story revolves around a family that run a cartel but are having to deal with the loss of their father figure and head of the business. Vicente (Néstor Cantillana) is the eldest son in the family and is the natural successor according to his mother Kika (Claudia di Girolamo). The only issue is that she's in prison trying to organise everything with everyone getting frustrated at having to play their part in a scheme coordinated by a faceless leader. While Fugitives could easily fall back on the issue of drugs and gang violence etc, it's actually the familial relationships and development between the characters that drives the plot, and much like Breaking Bad it's the acting and writing that makes the show a cut above your typical predictable narrative.
One of the most important things about Fugitives, like all the best dramas out there, is that it's a dark show that never feels like it's playing it safe. You don't watch characters like Álvaro (Benjamín Vicuña) and Mario (Luis Gnecco) and feel like they're never in danger. You're always on the edge of your seat and waiting for something to happen and there's certainly never a feeling that this is a story that is going to end well. You can't help but root for these guys despite them all being pretty shady and you certainly wouldn't trust them as far as you could throw them. You also get the feeling that they're all using each other for personal gain and someone will turn eventually.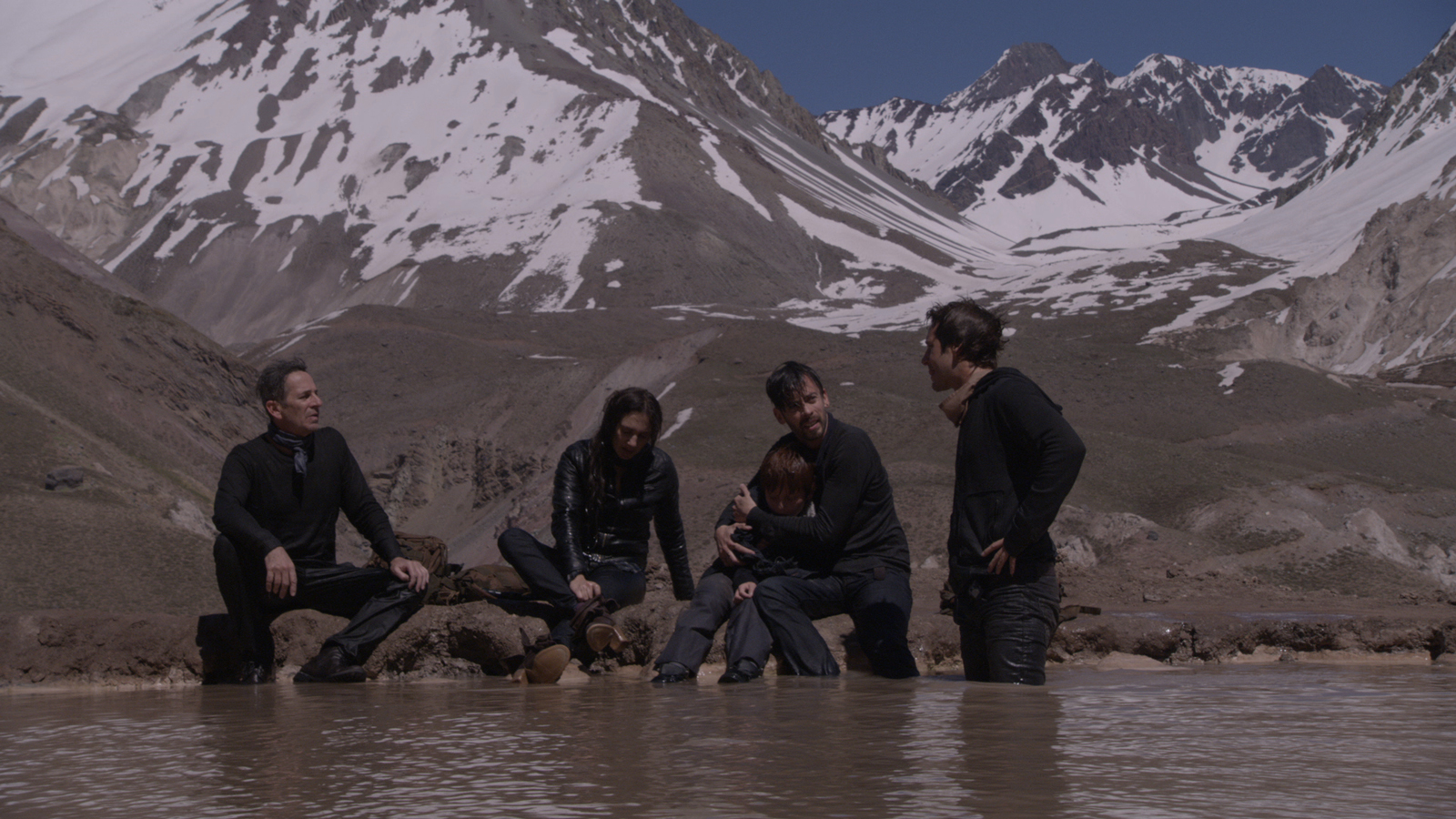 Fugitives manages to carry a script and story that anyone can understand worldwide. It's not just something a Latino audience can watch and appreciate, as anyone can relate to family drama and the struggles these characters go through. Many are just thrown together in the worst of circumstances and forced to work in harmony in order to survive, in some ways similar to Prison Break in that these are people that would never have anything to do with each other usually but they have a common goal. Vicente wants to do what's best for himself and his family, much like Oscar (Francisco Reyes) who will put himself through anything to look after his daughter. These men may have questionable values but you can't argue with their hearts.
Drug trafficking, unmissable action and great character development all form the core of another worthy addition to Walter Presents. There are plenty of twists and turns I don't want to ruin but it's a show worth paying attention to. While television has come on leaps and bounds in the last five years, Fugitives still manages to stand out as a worthy addition to anyone's viewing planner. With stunning locations and a well-balanced presentation of drama and dialogue, Fugitives delivers its own unique flavour of TV. There may be a certain familiarity in the subject matter but it still feels fresh. You can see why The Guardian once named it as one of the best shows that you couldn't watch. Well, finally you can and the wait was definitely worth it.
★★★
Fugitives launches on Channel 4 on 20 September at 10.30pm
SaveSaveSaveSaveSaveSave