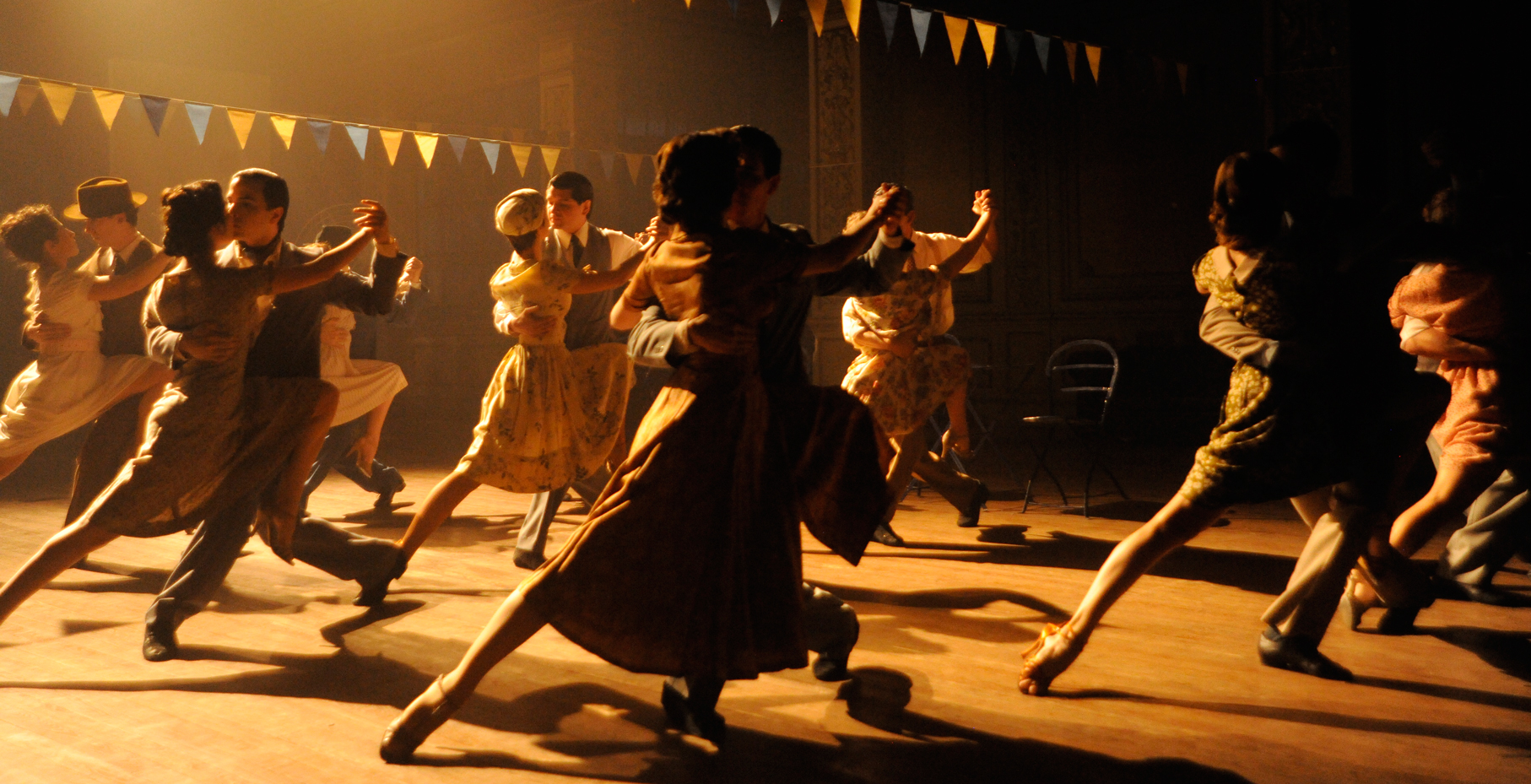 I'll be the first to admit that I have two left feet. Yes, I'm that guy that's more likely to trip over a kerb or a loose paving slab than ever be able to perform any kind of choreographed sequence. The closest I've ever come to dancing is that horrendous dad dancing at weddings or maybe the YMCA if I'm feeling adventurous. Despite my own lack of rhythmic talent I've always had a respect and fascination for dance, whether on stage or screen. From big screen classic Singing in the Rain to theatrical phenomenon Lord of the Dance, people have been entertaining audiences worldwide throughout history. Even that classic Saturday night staple Strictly Come Dancing captivates casual viewers and dance enthusiasts alike on a weekly basis.
But what is it about dance that makes it so special to so many? Our Last Tango throws us slap bang in the middle of one of the most popular and successful dance partnerships in history – Maria Nieves and Juan Carlos Copes. Huge names in the industry for numerous decades, and now both in their late 70s/80s, Nieves and Copes are as open and honest about both their working and personal relationships as you would hope. No matter what your opinion on dance is, this is a fascinating documentary that shows two dedicated and passionate people that were brought together and torn apart but will forever be linked by history. This isn't just a simple love story between dancers but a rollercoaster ride of emotions supported by historical footage and new dance sequences by current young talent interpreting key moments in the tale of Tango's leading couple.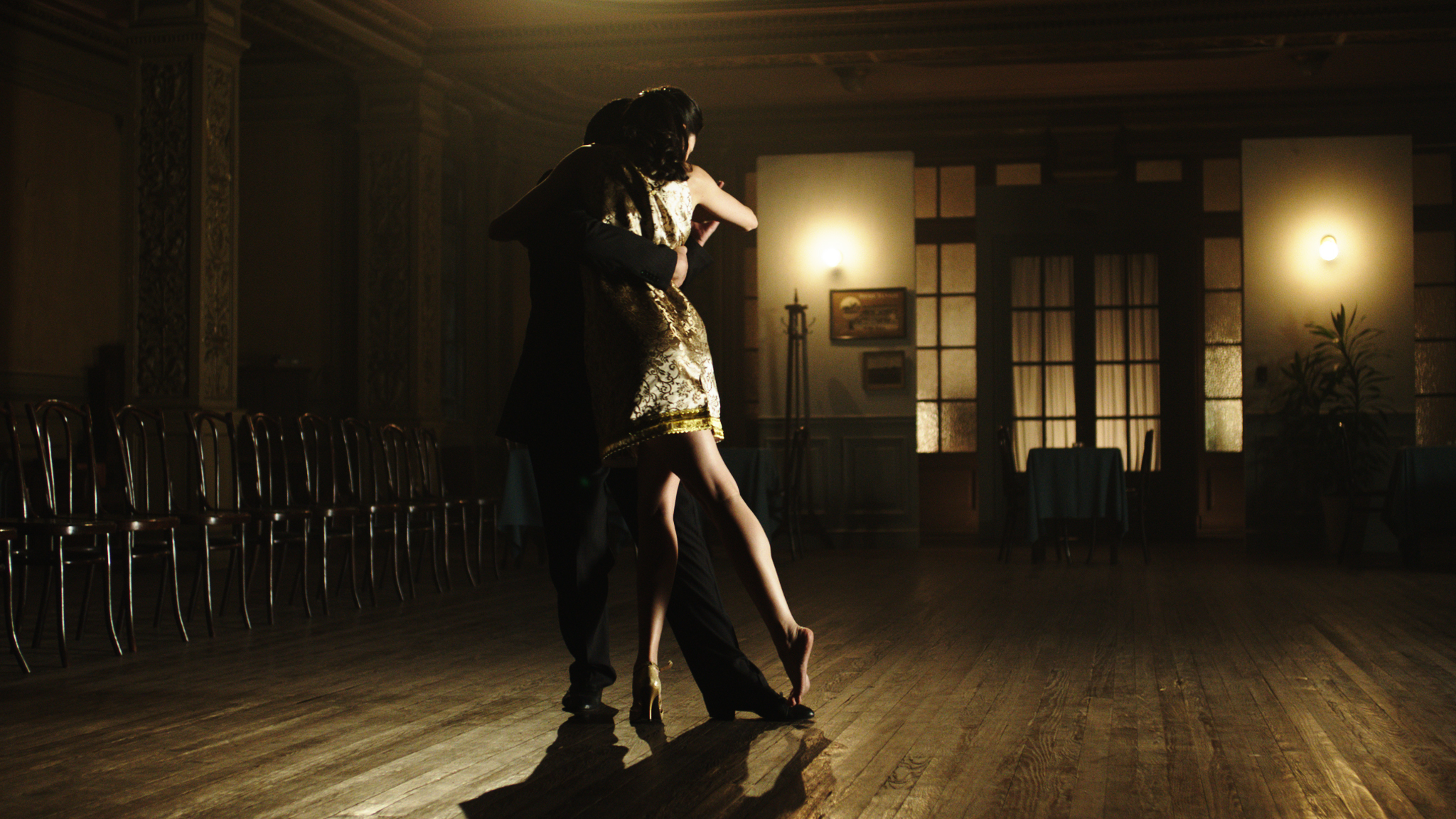 As with any documentary you have to take everything with a pinch of salt. Admittedly Our Last Tango is presented as a fairly well balanced attempt at revisiting the turmoil of the past of two well-known performers in the public eye but it does tend to take the angle of Nieves and her own journey. There are contributions from Copes but you can't help but feel like he isn't quite as open as his former partner is. Maria is the one that has been through the joy and the heartbreak and come out the other side, so she makes for the more interesting and sympathetic character to follow. From a young naive girl falling for a talented man to developing a successful partnership that went global, it's a tragedy that things fell apart on a personal level but they always managed to maintain a great working relationship. Or so it seemed on the surface.
What Our Last Tango does well is delve deeper, allowing Maria to give valuable insight into their dancing career and what happened between them when the music stopped. The contrast of the lights and sounds of today's cities with the vibrant colours of yesteryear paints a picture of Maria's heart still belonging to dance but how times have now changed. She revisits various locations where she performed over the years that are now desolate or completely different but her memories keep them alive.
Yes, Copes is painted as the token villain of the piece, but he never comes across as totally unlikeable. He's very focused and driven and his love of the Tango may have blinded him over the years, however there's a person in there capable of love and affection too. It feels like he's holding back at times about Maria and why their relationship really fell apart, and she's quite in the dark about it too, but many years have passed and they're both happy to reminisce about their career. Their love for dance was enough to carry them through many years of performing but in the end, even that wasn't enough. Luckily many performances were captured on film and now a whole new generation gets to watch and learn about their magnificent achievements.
What is truly heart-warming is to see Maria's acceptance of the fact that so many people idolise her to this day. With something as physical and complex as dance, age does become a factor and she doesn't want people to pity her for not being what she once was, but it's obvious that those involved in the film and audiences worldwide still have so much respect for her talent and the time and effort she has put into her work. It's difficult for her to let go, and understandably so. On the flip side Copes hasn't let go, he still performs on a nightly basis and it's likely he'll be performing until he takes his last breath.
The end of Our Last Tango certainly left me wanting more with the whole film building to a crescendo of Nieves and Copes being reunited onstage. It's kept short and simple and you can't help but wish for some fiery explosion between these two former lovers. However, there's nothing but a calm and content ending for these two and maybe that's the best way to leave it after all. Despite the difficulties they had together there's still a mutual respect for the talent and their time spent travelling round the world performing. There's an understanding that they achieved everything they did because they were together and they wouldn't change a thing about that. There's no question that they deserve all the adulation that has spanned their careers and you can't help but feel a little sadness in knowing that they're both at an age where the end is far closer than the beginning.
Our Last Tango is a piece well worth watching whether you're a lover of dance or simply a fan of a good story.
★★★★
Our Last Tango will be released in UK cinemas on 22 September www.ourlasttangofilm.co.uk #OurLastTangoFilm