Doctor Who Series 11, Episode 2 Review: 'The Ghost Monument'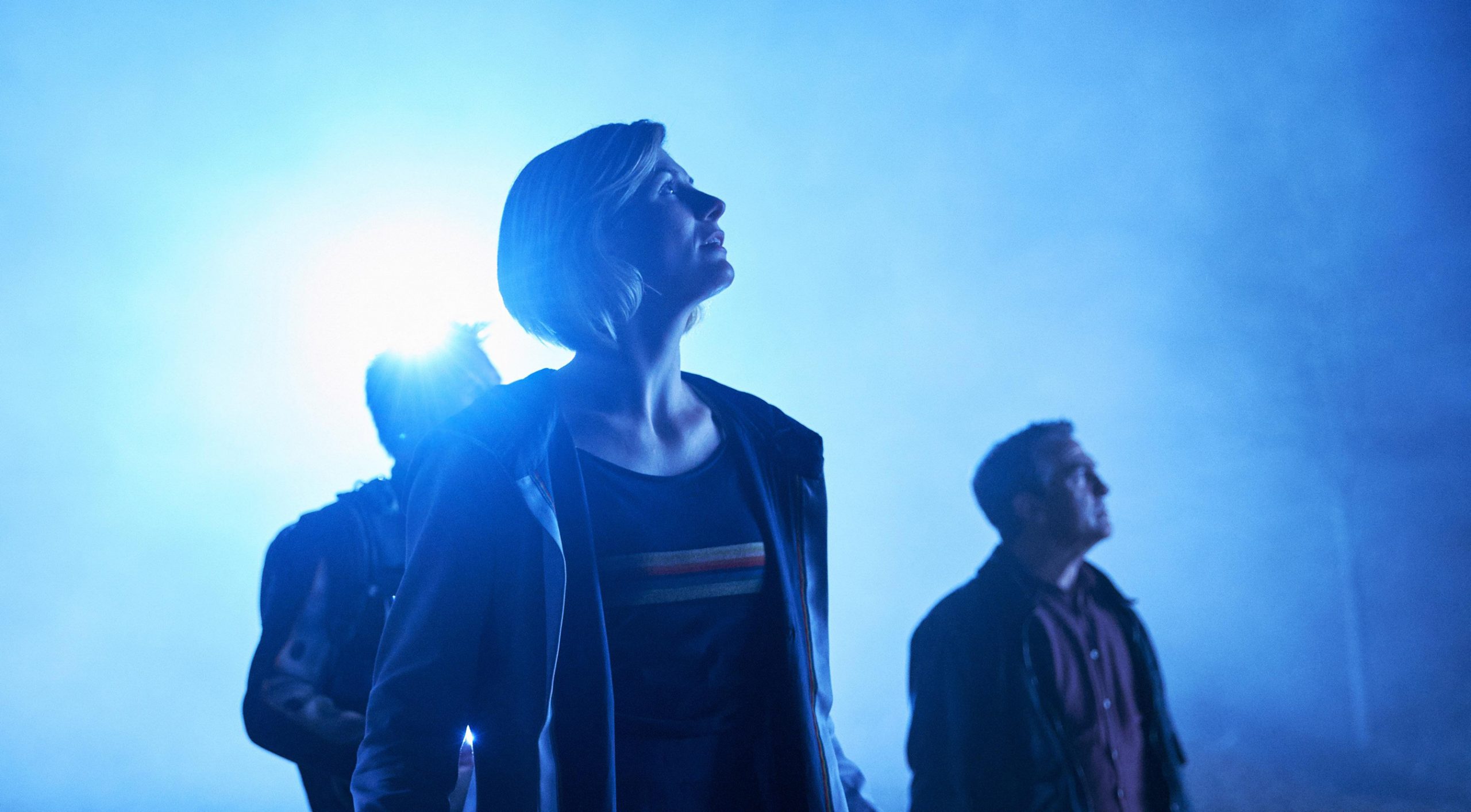 After all the anticipation and speculation building up over months in relation to Jodie Whittaker's debut as the first female lead in Doctor Who, we finally got to witness her debut and if the viewing figures are anything to go by, it can be considered a resounding success. New head writer Chris Chibnall had to be happy with the show's performance, with this series' opener doing better than the first episodes of Peter Capaldi, Matt Smith and David Tennant. It'll be interesting to see how many tuned in simply out of curiosity and those that will stick around for the long haul but it's certainly a positive first step for Doctor Who's strongest reinvention since it came back with Christopher Eccleston way back in 2005.
Debut episodes are tough to judge, especially when Who has gone through so many changes since Capaldi exited the TARDIS. Not only are we experiencing a new era with a woman at the helm but with a whole different supporting cast and behind the scenes crew, it's hard to balance that need for something fresh with the familiarity of old. Thankfully, last week's 'The Woman Who Fell to Earth' managed to deliver something easily identifiable as the sci-fi show we all know and love, just with a new shine and energy that many appreciated – myself included. Those niggling doubts that many had before it aired suddenly went away, instead replaced by hope and excitement surrounding the possibilities going forward. But with such a strong start the pressure was really on for the second episode, 'The Ghost Monument'. Much to everyone's relief, Chibnall and co managed to live up to expectations and then some.
Firstly – the opening title sequence. I think we can all agree on how awesome it is, right? We got a taste of the new theme at the end of 'The Woman Who Fell to Earth' but in 'The Ghost Monument' we were in full Doctor Who mode. The colours felt dazzling in the best way, while Segun Akinola's music gets better with every listen. I can't even begin to explain how much I love the fact that it feels so classic and yet SO 2018. It's everything I'd hoped for, much like the show itself, and it's really difficult to bring that balance and yet here it is exciting all of us. The same can be said for the series as a whole which doesn't feel like a huge departure from everything we know and love from episodes of old, and yet simple touches like the way it's shot and the new cast means it really feels like someone's put a lot of thought and effort into making enough tweaks to allow it to stand on its own two feet.
This second episode was a lot more focused, especially without the need to introduce us to the newbies. It's always better when you can delve into a story and hit the ground running, rather than having to worry about building characters up. The gang is all together and they're friends now rather than companions. Very slight difference but a difference nonetheless. Bradley Walsh, Tosin Cole and Mandip Gill – much like Whittaker – all feel as if they've been in these roles for years, and while it's obviously difficult for Chibnall to write a good balance between all of them, I have no doubt that we'll get to know them all well over time. Gill's Yasmin is probably the one that's suffering the most from underdevelopment but the potential is definitely there. She's just slightly on the outside while Graham (Walsh) and Ryan (Cole) have that familial bond to drive their relationship. However, I'm certainly not going to criticise character development too much after two episodes.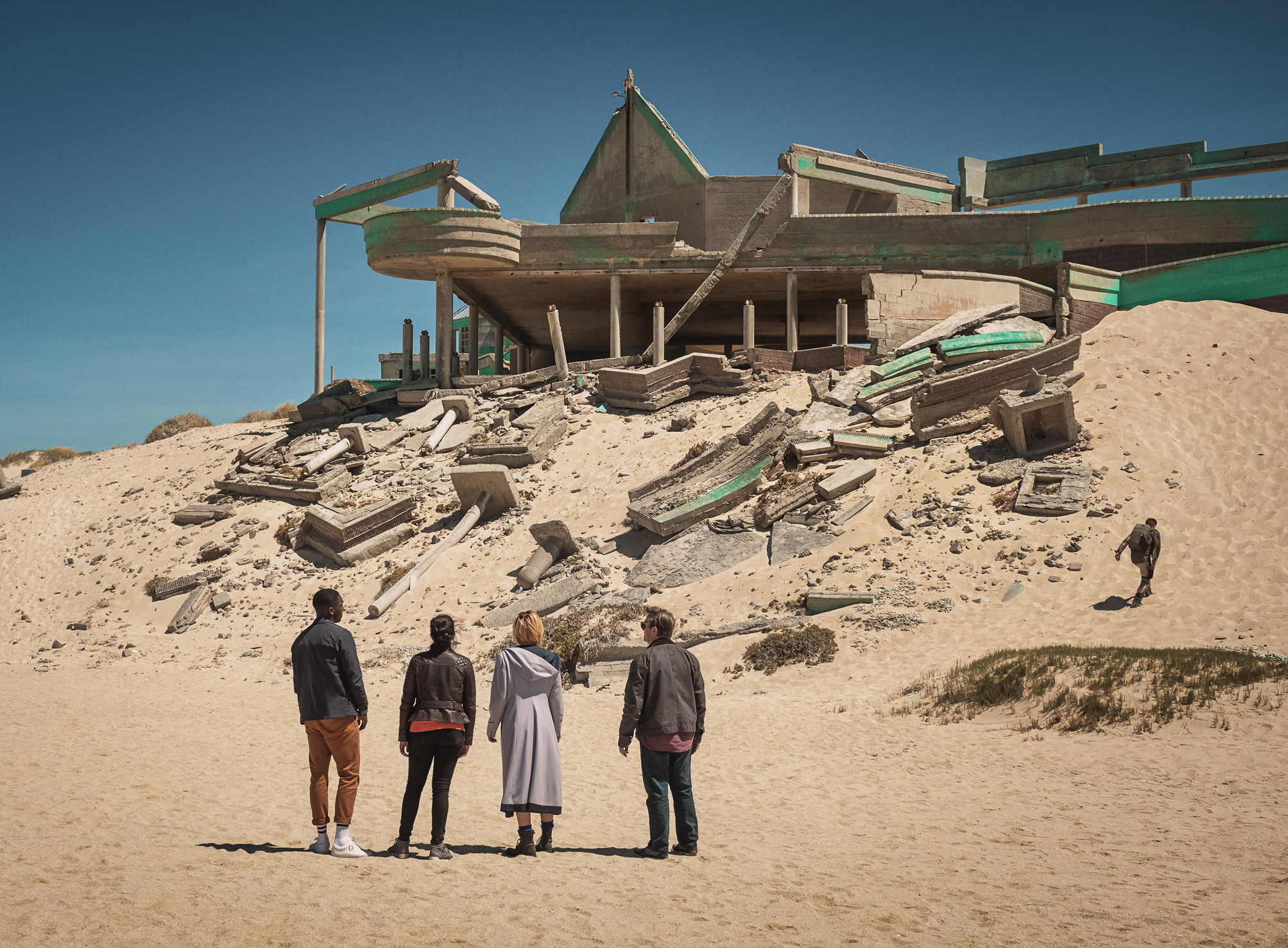 Talking of characters, the two main supporting cast were both familiar faces in Susan Lynch as Angstrom and Shaun Dooley as Epzo – two race competitors eager to win a huge cash prize. I've been a big fan of both for many years, with Lynch having great roles in 16 Years of Alcohol and Beautiful Creatures, while Dooley's noteworthy performances include The Street, Red Riding Trilogy, Broadchurch and my own personal favourite, Misfits. I have to give credit to the casting this series and it looks to be a stellar line-up for all the upcoming episodes too, although the legendary Art Malik only had a small cameo and that's a real shame. An actor of his calibre definitely deserves more and it would be nice to revisit his organiser role at some point.
The main plot of 'The Ghost Monument' was another story that managed to include all those familiar Doctor Who strengths including some great comedic moments, action sequences and, more importantly, real emotion. If you watched and didn't tear up when The Doctor finally got to her TARDIS then perhaps you're a robot. If you had any doubts whatsoever about Jodie Whittaker in the role then they should no longer exist after watching that. Her emotional range – from excitement to self-doubt to relief – is something all Doctors have managed to convey, as if the weight of the world – ALL worlds – is on their shoulders and every so often it gets a little too much. Whittaker captured that absolutely perfectly and if that's her level two episodes in then we're in for one hell of a ride. The end moments were pure Doctor Who and I loved every second of it. That's the show I fell in love with – awe, inspiration and adventure. There's nothing quite like it on television.
Again we were treated to a threat that felt threatening, and yes it may have been convenient to escape certain situations – and we could probably do with a little less Sonic action – but it was exciting enough to get away with it. Even the questionable blaster special effects didn't make too much of a difference. I'll assume they were a call-back to the show of old or Star Wars and a deliberate dip in quality rather than laziness, right? Or they used the entire budget on the gorgeous locations. South Africa has never looked better, although poor Art Malik had to shoot in Cardiff instead. Not quite the same is it? Let's also mention the new TARDIS interior because it looks amazing and it has biscuits, so I won't have anyone say a bad word about it. It's not up for debate.
Most importantly for me as a fan that enjoys the long running threads was a few nods to something a little bigger, especially the moment about 'The Timeless Child' which definitely raised a few curious eyebrows. I'm looking forward to seeing that pop up again at some point as it'll be nice to link to something deeper in The Doctor's history. Having the Stenza be a part of this episode too makes them into a far bigger threat than we assumed by the end of the opener, so perhaps they'll be back again later in the series? If so, I can only hope that someone gets to throw salad at them or what's the point? Overall I couldn't have hoped for a better second episode and let's hope the team can continue this quality as it could be one of the best series we've had in years.
★★★★