12 Best TV Characters of 2018: Becky Sharp, Villanelle, Ambrose Spellman and more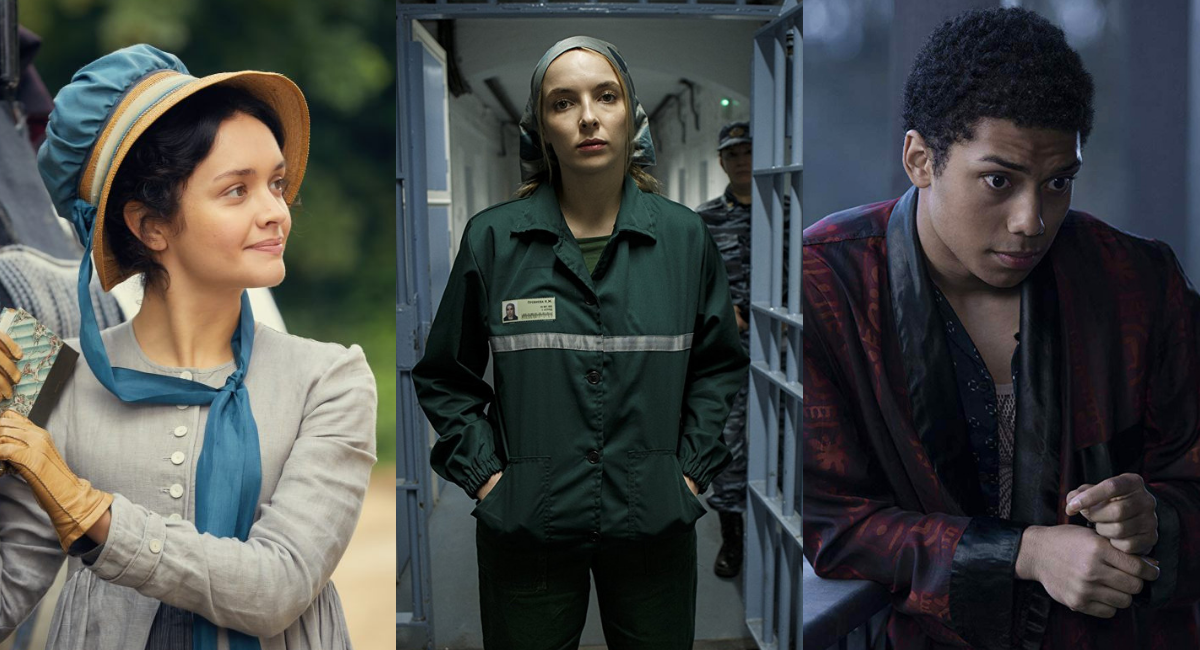 When a TV character is well written and perfectly cast, it doesn't take long for them to charm their way into viewers' hearts.
Whether they're deliciously devious like Vanity Fair's Becky or playfully unpredictable like Killing Eve's Villanelle, 2018 was full of charismatic characters that made us keep tuning in week after week – or binge for an entire weekend.
Here are 12 of our favourite characters to grace screens this year, spanning drama, comedy, sci-fi, supernatural western and everything in between.
Becky Sharp – Vanity Fair
Few characters on TV this year were as brazenly shameless and single-minded as Becky Sharp. Played with a delicious air of mischief and guileful faux-innocence by the dazzling Olivia Cooke, Becky is a dreadful character that you can't help but love because she's so damn despicable. She makes no apologies for her bold determination to climb the social ladder all the way to the top, making her inevitable fall from grace all the more enjoyable. She's not a person you'd want to befriend in real life but she's a spectacularly entertaining character to watch on screen. – Natalie Xenos
Chidi Anagonye – The Good Place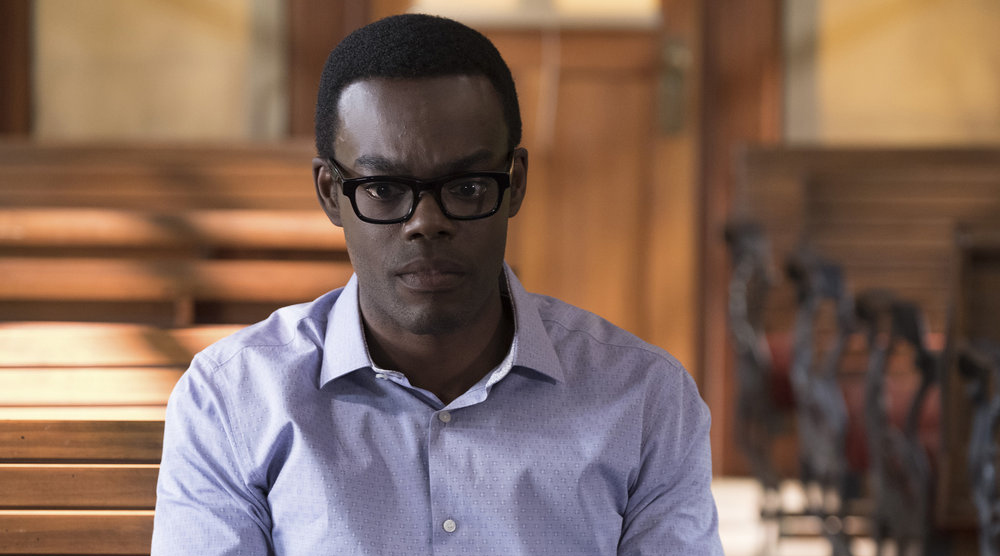 In season one, Eleanor Shellstrop describes Chidi as "incredibly patient, and kind, and surprisingly jacked". Of all those things, it's William Jackson Harper's performance that not only threads them all together, but brings out unique quirks that matches the already stellar comedic calibre present on the show. There's a reason the supercut of his various disbelieving, "What?" reactions is so endlessly engaging. And, as season three proved, the philosophy and ethics professor really is jacked. – Melanie Kress
Villanelle – Killing Eve
Neither the big nor the small screens have wanted for engaging assassins in recent years; in fact John Wick, the Bourne movies, Barry, and various Quentin Tarantino ventures have made it quite the crowded marketplace. Still, as the incomparable Russian contract killer Villanelle, Jodie Comer has managed to bring something new to the table. Playful and steely, charismatic and deadly, Villanelle is as bewitching as she is dangerous. Though she kills frequently and without compunction, Comer lends her character a fascinating vulnerability which keeps her unpredictable, and us watching. – Chloe Walker
Monty Green – The 100
In a season of The 100 that saw a lot of characters quickly fall back into their tried and tested methods of doing what it takes to survive (i.e. scheming, fighting and killing), Monty Green was the one character among them who fought to find another way. Throughout the series, Monty has been a constant, selfless person, who was always there for his friends – and the same was true in season five, even if Monty was still grossly underused as a character. After six years of living in peace with his friends on the Ark and dreading the return to Earth, Monty was unwilling to fall back into old habits, instead striving to find a way to survive on Earth that didn't mean going to war and destroying the planet. In a show so often bogged down by morally grey areas, war and darkness, this year Monty (and Harper) proved it was possible to make a different choice – to choose peace and happiness and to "be the good guys". He even saved his friends one last time too, cementing his legacy as one of the bravest, most level-headed and important characters of The 100 – and on TV. – Megan Davies
Wynonna Earp – Wynonna Earp
Like Buffy Summers before her, Wynonna Earp (Melanie Scrofano) is a fierce heroine. She can be feminine and wield a gun as accurately as any gunslinger; she can be tough as nails but also have a soft heart. Family means everything to her and when faced with an apocalyptic situation like she was at the end of season three, it wasn't an immediate given that she'd choose saving the world over saving her family. She's a forever-conflicted character but she's also inherently good, even when she's cussing and kicking Revenant butt. She hurts, she bleeds, she cries, and whilst these fundamentally human qualities could be viewed as a weakness in a supernatural show like this, it only adds to Wynonna's integral strength. – Natalie Xenos
Diane Lockhart – The Good Fight
The Good Fight has one of the best ensembles gracing TV today, and standing tall at the centre of it all is the sublime Christine Baranski as Diane Lockhart. Stately and commanding, Diane is the picture of competence, and yet as the madness of the world post-2016 seeps in, she has begun to unravel. No one loses their mind quite like Diane Lockhart though, and accompanying her on that journey is both cathartic and surprising. – Chloe Walker
Kelli – Insecure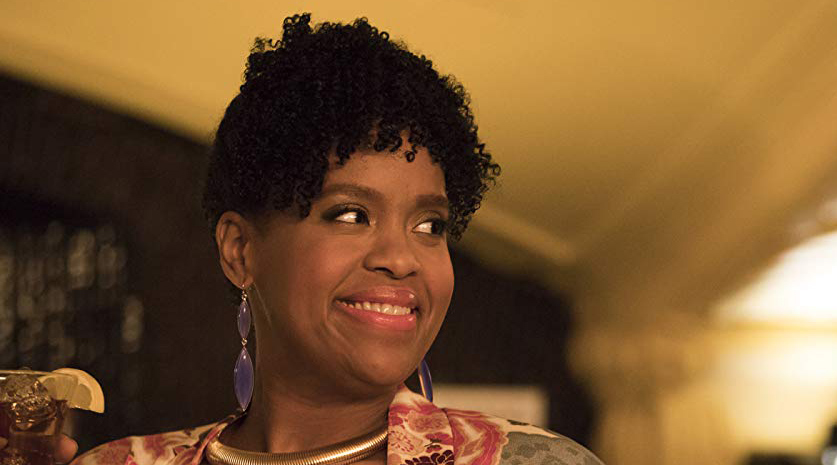 This season's Insecure was admittedly not as thematically strong as its predecessors, but even when it's not knocking it out of the park, it's consistently one of the funniest things to sit down in front of. It might not blow you away, but it will never let you down. Natasha Rothwell's Kelli blows you away every time. No second, microexpression or intonation is wasted. Truly, it's a performance with a sharp instinct as well as control of comedic gifts. – Melanie Kress
George Warleggan – Poldark
George has been an objectionable, self-serving character since the very first episode of Poldark, but the finale of series four managed to do the unthinkable – it made audiences feel genuinely sorry for him. By taking away the only thing he'd ever truly loved (aside from money), the show emotionally destroyed the character in the course of one devastating episode. Jack Farthing's performance as George's grief surged to the surface in the wake of his wife's death was heart wrenching. Yet with a character like George, who's so volatile, so reactionary and so vindictive, you just know we'll all be back to hating his guts – and loving every moment of it – come series 5 next year. – Natalie Xenos
Ambrose Spellman – Chilling Adventures of Sabrina
Netflix's dark take on the Sabrina the Teenage Witch comic series brought with it devil-worshipping witches, black magic and hexes – and, if all of that wasn't intriguing enough, Chilling Adventures of Sabrina also introduced us to one of the most brilliant new characters on TV in the form of Sabrina Spellman's cousin Ambrose. Played brilliantly by Chance Perdomo, Ambrose not only filled the part of the witty, wise-cracking character left open by the lack of a talking cat called Salem, but he also quickly carved out his own solid presence in the show, becoming a knowledgeable guide to all manner of witchcraft disciplines, as well as a friend and confidant to Sabrina and a compelling character in his own right. Beyond Sabrina's juggling of her witch and mortal worlds, it's Ambrose's desire to escape his enforced confinement, of his longing to be free from the Spellman Mortuary and home to which he's been bound, that proves most alluring in this series, and Perdomo carries it all with wry looks, sad smiles and infinite charm. – Megan Davies
David Budd – Bodyguard
What made Bodyguard such a terrifically tense series to watch was just how unpredictable the show's central character was throughout its six episode run. Played by Richard Madden, Police Sergeant David Budd was a war veteran suffering with PTSD who got assigned as a protection officer to Keeley Hawes' Home Secretary. His job was to guard and defend, but underneath his seemingly unflappable facade, Budd was a seething mess; angry at the government, distraught over the breakdown of his marriage, and suspicious of the woman he was tasked to keep safe. With his unbalanced, anxious behaviour behind the scenes, it genuinely felt as if he could have a break down at any moment. Madden's Golden Globe nomination for the role is entirely deserved. – Natalie Xenos
The Thirteenth Doctor – Doctor Who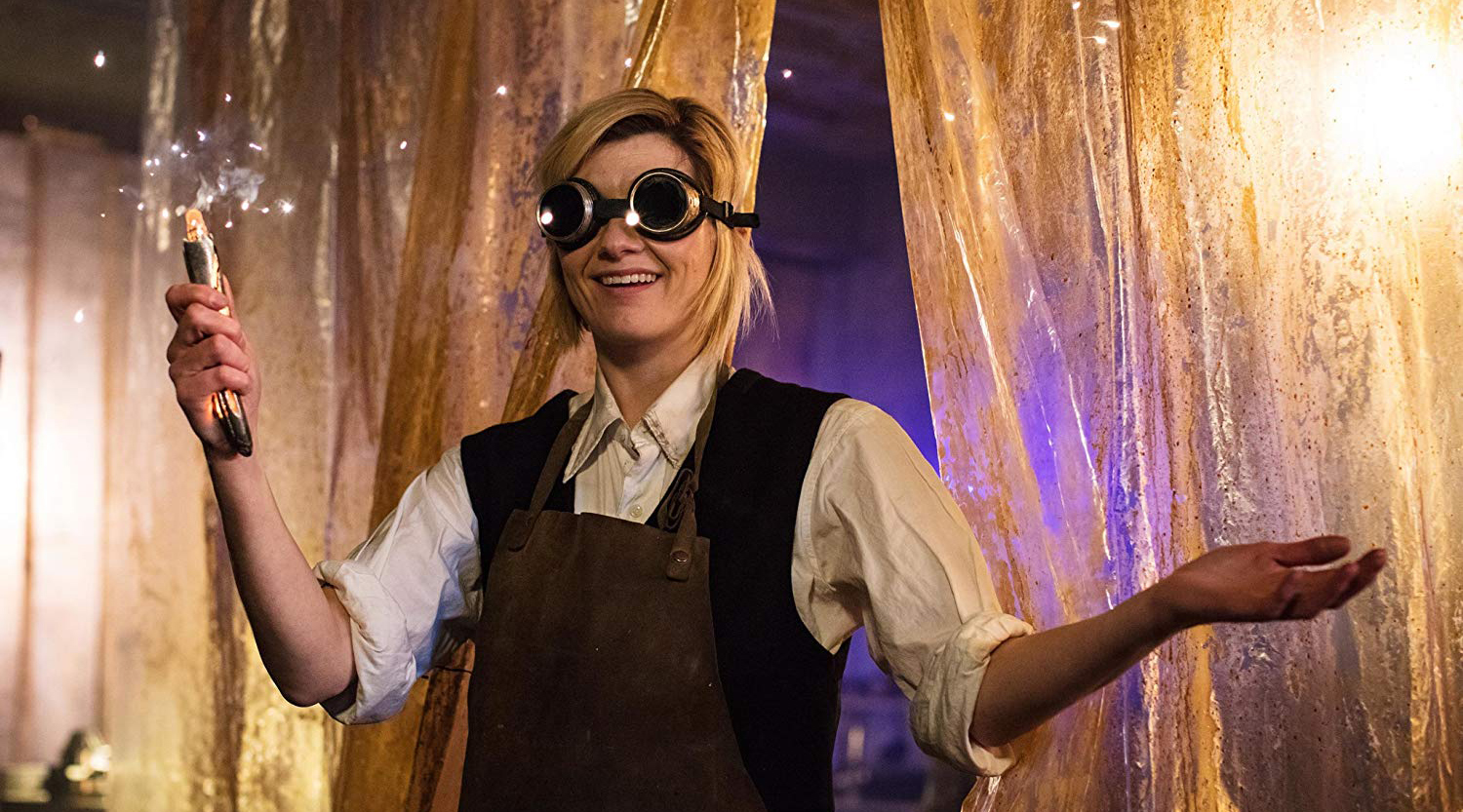 It's hard to even think of what else to say about the significance of this moment in Doctor Who that hasn't been said already. We might live in a golden age of television, but there are few characters who are going to live on in remotely the same level of legacy as Jodie Whittaker's interpretation of The Doctor. It's still early days for the character as a whole, but Whittaker's energy and Chibnall's writing have brought an energy to the character that was sorely missed by most, even in the face of all the scepticism. – Melanie Kress
Fallon Carrington – Dynasty
Fallon Carrington could have easily been a hideously one-note character. This is the reboot of Dynasty after all – the soap opera to beat all soap operas. Yet, whilst she's still the diva with a sharp tongue from those early episodes, Fallon has evolved into a three-dimensional, intelligent and surprisingly compassionate woman. Nobody delivers snarky, cutting one-liners quite like Elizabeth Gillies but it's in Fallon's more vulnerable moments, when she opens up to her lover and subsequent fiancé Culhane, or when she gets to just be 'normal' with her brother Steven, that Fallon's best side emerges. Without her, Dynasty would be drab. – Natalie Xenos
Honourable Mentions: Count Olaf (A Series of Unfortunate Events), Sara Howard (The Alienist), Rio (Good Girls), Cormoran Strike (Strike: Career of Evil), Randall Pearson (This Is Us), Louisa Durrell (The Durrells), Detective Harry Ambrose (The Sinner), Camille Preaker (Sharp Objects), Theo Crain (The Haunting of Hill House), Zahid (Atypical)