DeWolff – Tascam Tapes Review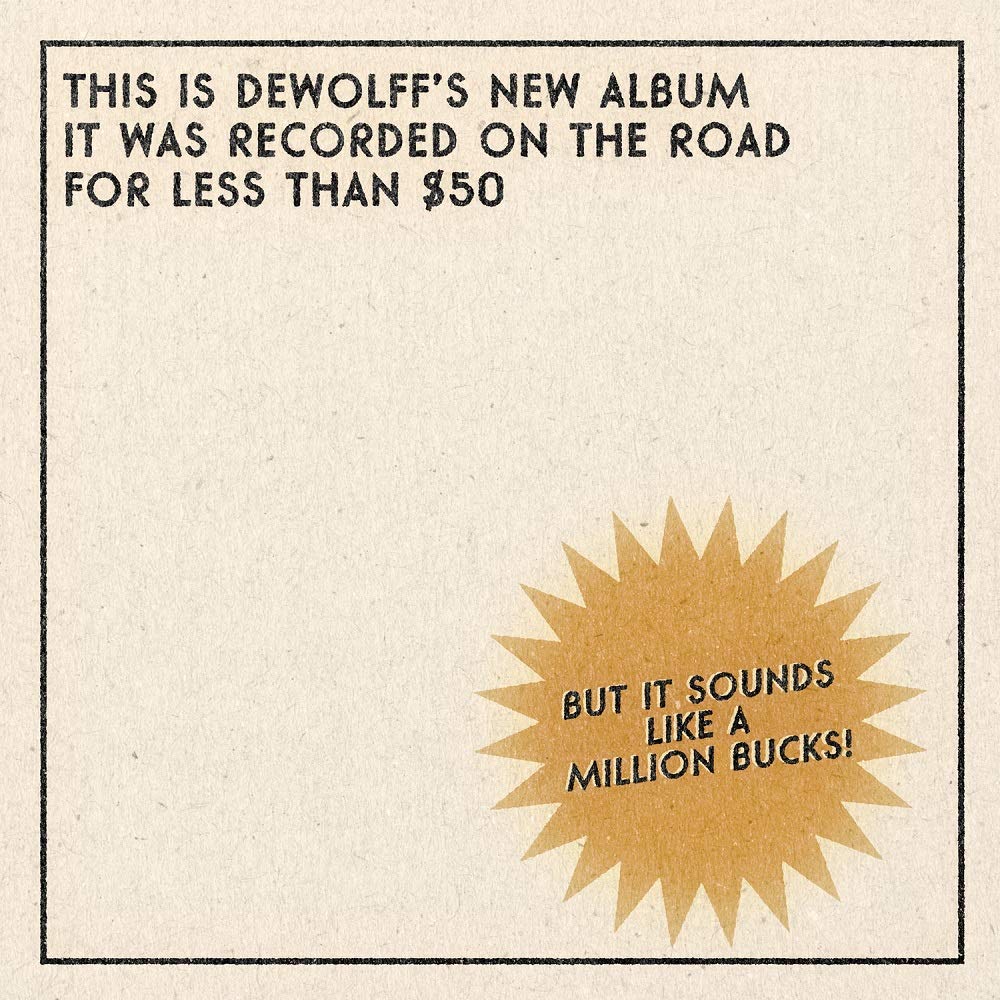 It's hard to think of many hairy, Hammond-bashing hard rockers who could do what DeWolff have done with Tascam Tapes.
After the colossal Deep Purpleisms of 2018's Thrust, the Dutch band ditched their Marshall stacks and thunder drums in favour of toy keyboards and digital loops, recording their seventh album on the road for a reported $50. Far from killing their vibe, the self-imposed asceticism has yielded an absolute gem.
Pablo van de Poel, lead singer and guitarist, explains the concept. "It was recorded in tiny crammed little spaces like the back of our touring van or in some tiny backstage somewhere, so we had to use portable stuff like a drum sampler and pocket synthesizer to make it work."
The result is a skronky joy. Across a neatly distilled half hour, the trio mine a rich seam of funky, catchy, Motown-inflected rock'n'soul. It sounds as though somewhere out there on the road they discovered that their bell-bottoms were topped by asses that could wiggle and they couldn't wait to capture the resultant grooves.
Let's walk through them, shall we?
Opener 'Northpole Blues' rattles through the station in a mere two minutes on a distorted drum loop and skittery guitar lines. The Wolff make their statement and then get out the door, throwing in a weirdo synth coda for good measure.
Next up, 'Blood Meridian I' kicks out the funkiest of jams, grooving about like the love child of Sly Stone and John Lee Hooker. It's followed by lead single 'It Ain't Easy', a breezy vamp with a singalong chorus and an achingly beautiful guitar solo.
'Rain' is the only real misstep on the album, its funereal pace sapping all its life away. Happily, though, it's quickly succeeded by 'Made it to 27', a gleeful strut through the Albert Lee end of the blues scale, all spiky guitar riffs and syncopated kick rhythms.
Then it's time to blast off for the dark side of the funk on Nothing's Changing, a sticky, swampy bruiser lit by rainbow synths and unsettling banshee wails. This is music to stomp to. It simply needs stack heels and a pout.
After that, we come to the clear highlight of the album in the shape of 'Let It Fly'. An unmitigated banger, it's the sum total of everything that makes Tascam Tapes great. Irresistible beats, insanely catchy choruses, bizarro-distorted lead breaks. You couldn't not shake your flares to this.
As 'Let It Fly' crashes to a close, 'Blood Meridian II' comes shuffling in the door. If Pink Floyd made boogie blues, it'd sound like this. Air-raid siren synths spin through the mix while fuzzed-up guitars stalk through the beat. It's a ten-ton gorilla of a song and it rocks like stink.
'Awesomeness of Love''s goofy title and 100-second run-time mask a secret weapon: a synth break so dirty that it'd be too dark for a Stormzy album. And though 'Love Is Such A Waste' starts to retread old ground, the closing one-two of 'Am I Losing My Mind' and 'Life in a Fishbowl' makes sure we end on a fresh high, zooming down the highway in a cloud of Steppenwolf.
I've had Tascam Tapes on constant rotation for a week, and the damn thing won't get out of my brain. It's brilliant. Pulling back from the proggy excesses of their earlier songs has done DeWolff a world of good – these lean, mean tunes are deliciously rewarding.
★★★★★