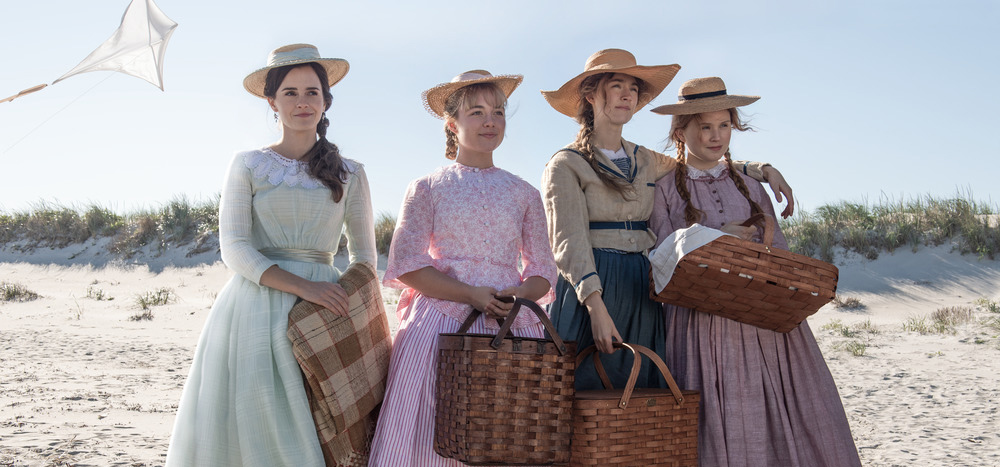 Little Women holds a very special place in my heart. Both the book and the 1994 adaptation played a big part in my life during my early teens; the VHS was on rotation in our house and we watched it with embarrassing regularity. So, when this adaptation was announced I was sceptical. I couldn't imagine anyone else but Winona Ryder (with her wobbly, almost crying lip and doe eyes) playing the wonderful Jo, and I've despised Kirstin Dunst my whole adult life, purely because of her portrayal of Amy… yet I was intrigued. After watching the fantastic exploration into mother/daughter relationships in Ladybird, Greta Gerwig directing the film gave me hope for something different. And different it is, but that's not a bad thing. This is Little Women for a new generation.
Based on Louisa May Alcott's book, Little Women is the story of one lower middle-class family in 1860's America; a family of five women navigating their way through adolescence and the absence of their father figure, with increasingly tight financial burdens and the societal pressures and expectations that came with being a female at the time.
The ensemble cast bring new sides to these characters that feel modern within the period drama background. The framing of the story focuses even more upon Jo's ambitions, rather than her relationship with foppish, 'friend-zoned' Laurie. Saoirse Ronan makes a fantastic Jo; her portrayal is very different to that of Ryder but Gerwig's focus on the more complex theme of economy within the story makes for a more rounded characterisation of the vibrant Jo. Some of the best scenes come from this focus and also give a sympathetic side to the character as a whole.
There's plenty of fan service though. All the classic moments for fans of the book are here; the curling iron incident, Amy's book burning and Beth's story arc are all beautifully dealt with and going by the reaction in the cinema, went down well with a new audience.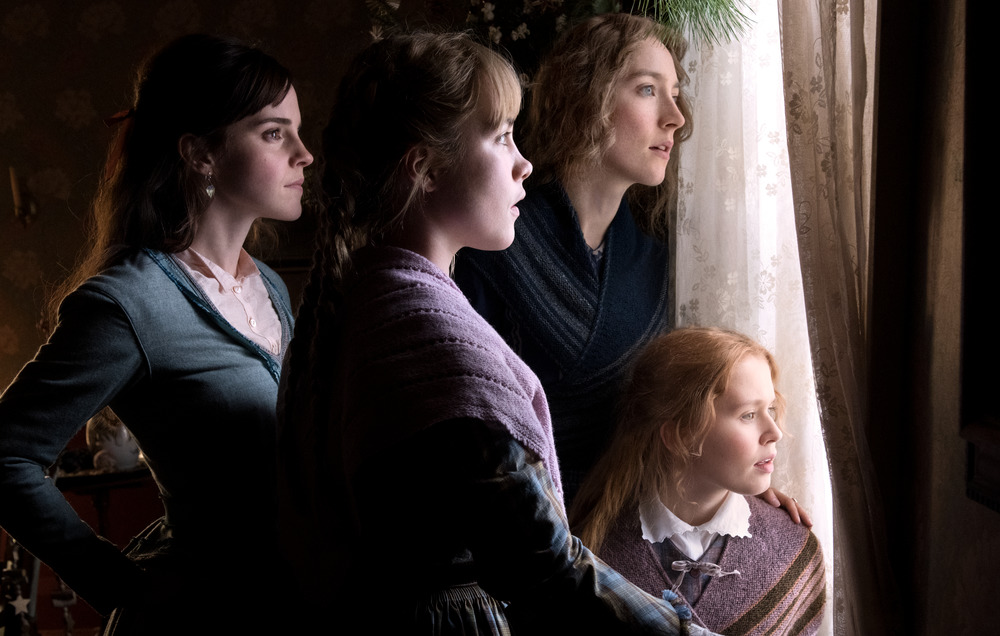 Timothée Chalamet's Laurie is far more pathetic in this version and his struggle between expectation and immaturity is explored with a fondness and understanding. His relationship with the sisters feels very different to that of Christian Bale's 1994 adaptation and his reaction to Jo rejecting him comes across not as some heart achingly romantic gesture but more pitiful and boyish – bringing up a lot of familiar teenage angst for the audience.
Somehow Florence Pugh manages to make Amy an almost sympathetic character, showing her immaturity in a much more giggling, bubbly manner and far less cruel, portraying her as the incredibly young woman she is, with the weight of a family upon her shoulders. Lauren Dern also absolutely shines in her role as Marmee; a little rough around the edges as contrast to her almost 'too good to be true' charitable demeaner. Emma Watson makes a great Meg, although some of her line readings are uncomfortable with her American accent fading in and out, whilst Eliza Scanlen's Beth is as shy and soft as she is in the book, and her story is made all the sadder with her ability to emote an incredible amount through her glassy, shiny eyes.
The male characters aren't given anywhere near as much dimension as that of the women, which – let's face it – is a refreshing change and isn't needed. They are accessories to the main plot of the women's experience but each actor gives a good performance within these roles.
See Also

Gerwig's ending to this story is the main difference and how we perceive Jo's reality is wonderfully left to us. With themes that unfortunately are still relatable, Little Women stands up as a valid tale of mundane life and the struggles women face in a patriarchal world.
★★★★