Christmas gifts for bookworms: 10 of the best books to give the bibliophile in your life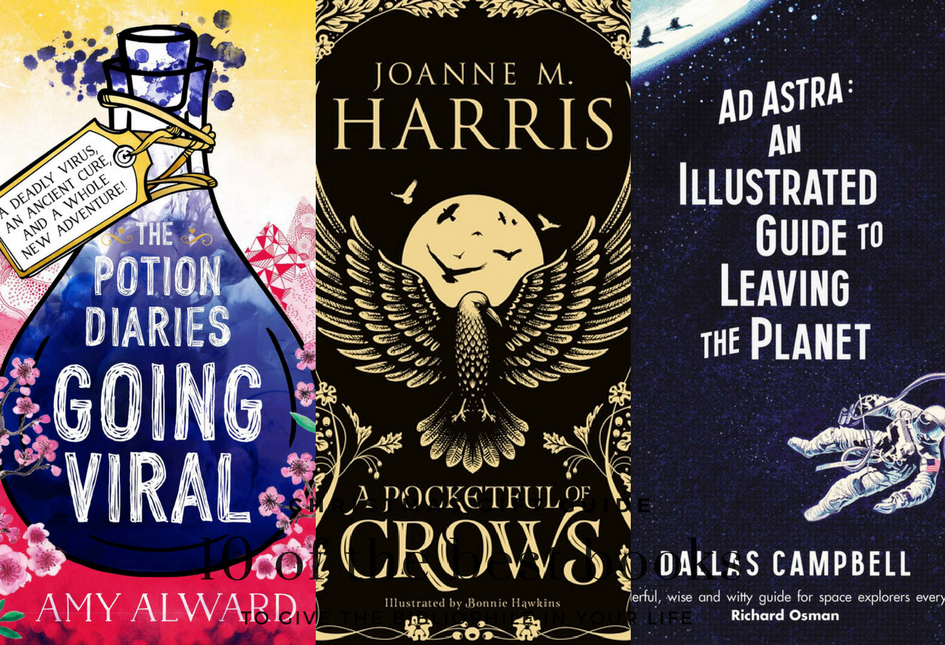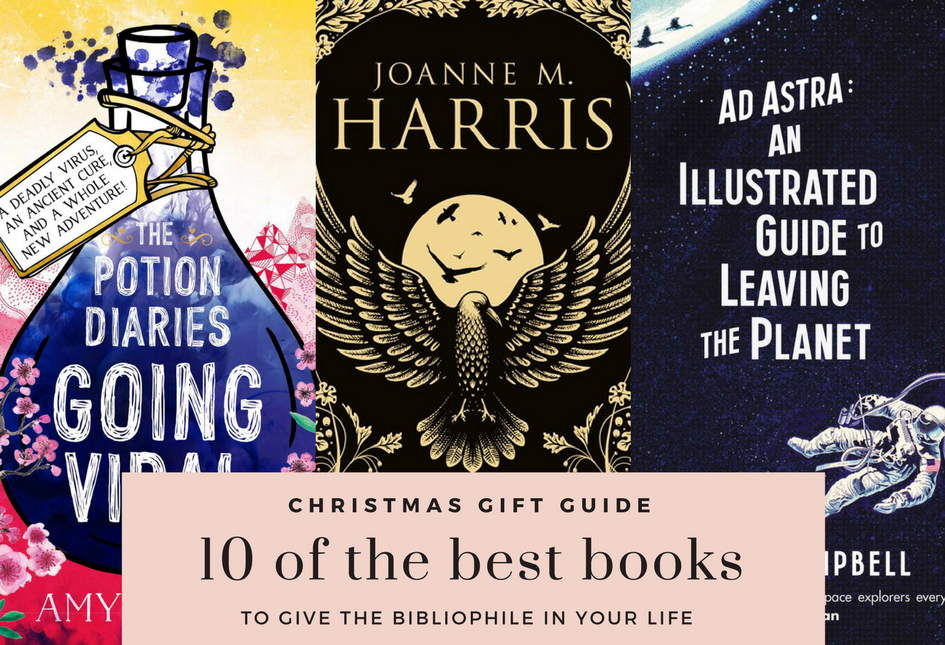 Christmas is fast approaching and it's time to start filling your basket with fabulous presents for your loved ones (and maybe even a cheeky little something for yourself).
Whether it's a coffee table book, a fun stocking filler or a bestselling paperback, gorgeous books are the perfect present for bibliophiles.
Need some bookish inspiration? Take a gander through our handy little guide.
The magical YA trilogy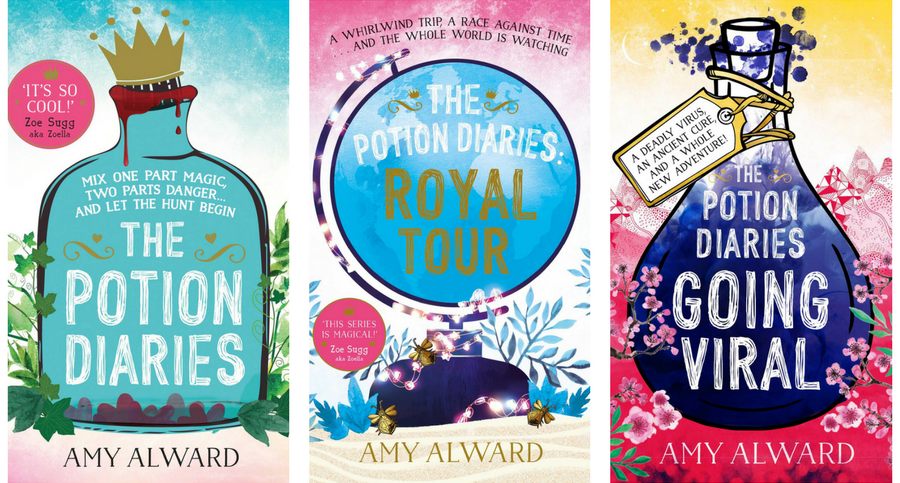 The Potion Diaries Trilogy by Amy Alward (Simon & Schuster Children's)
Magic, mystery, quests, romance, social media… Amy Alward's Potion Diaries trilogy has all the right ingredients to cast a spell on young adult readers. It follows talented and quick-witted alchemist Samantha Kemi on her adventures in the magical yet modern world of Nova. This is the ultimate binge-read; start with the inventive first book in the series, continue with the whirlwind second (Royal Tour) and conclude with the delightful Going Viral – which brings Sam's story to a satisfying close. Filled with drama, suspense and an intoxicating dose of fun, the Potion Diaries is where the magic happens.
The modern fairytale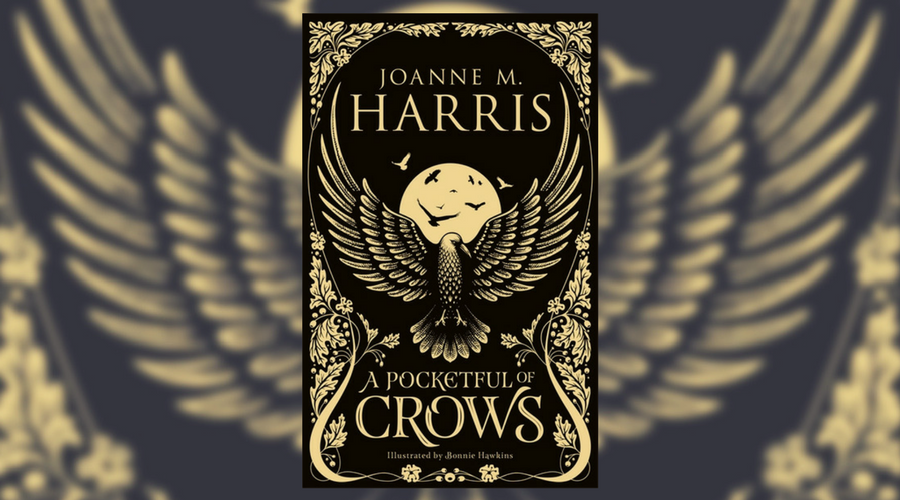 A Pocketful of Crows by Joanne M. Harris (Gollancz)
"A named thing is a tamed thing, and my people are wild for ever." Blending mythology, folklore and nature, this modern fairytale from the author of The Gospel of Loki and Chocolat is beautiful inside and out. It's a tale of love, loss, betrayal and revenge, told from the perspective of an unnamed wild girl and driven by the changing of seasons. With gold foil covering and exquisitely detailed illustrations by Bonnie Helen Hawkins, A Pocketful of Crows feels, looks and reads like a collector's edition and will make a gorgeous Christmas present for anyone who loves classic tales.
The emotional historical drama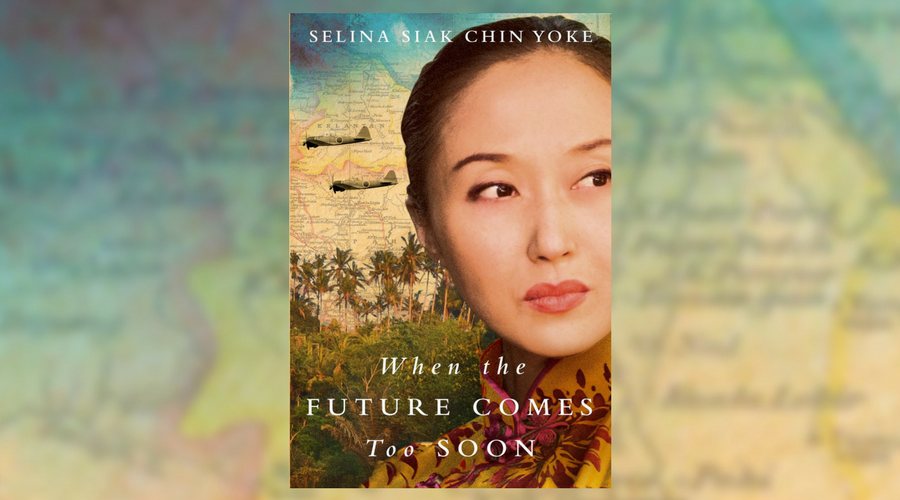 When the Future Comes Too Soon by Selina Siak Chin Yoke (AmazonCrossing)
Fans of Arthur Golden's Memoirs of a Geisha will devour this emotional and culturally diverse story that takes readers on an intense journey through Malaya during World War II. Amidst a shifting society under Japanese occupation, Mei Foong must summon the courage and fortitude to fend for her family and fight against the conventions forced upon them. This isn't just a story of survival; it's a tale of love during wartime, of wavering loyalties, and of Malayan and Chinese culture. When the Future Comes Too Soon is a thoughtfully written book with a very human touch.
The epic, elemental fantasy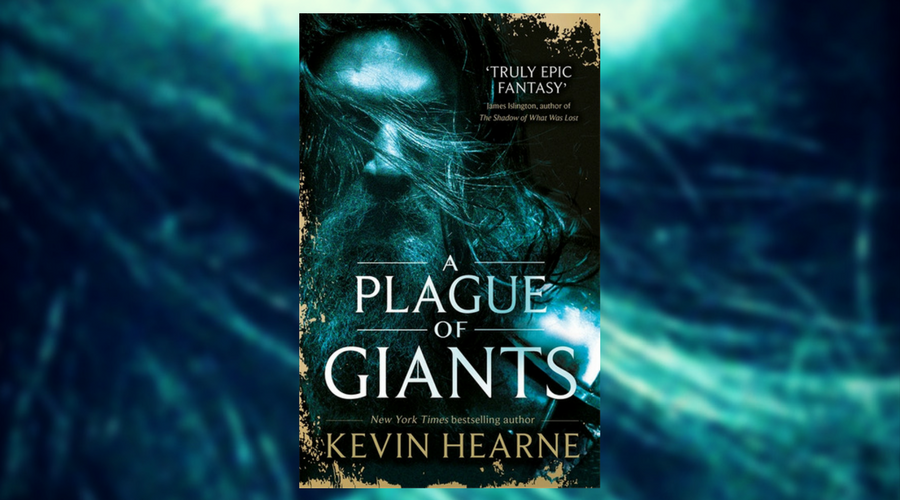 A Plague of Giants by Kevin Hearne (Orbit)
New York Times bestselling author Kevin Hearne (The Iron Druid Chronicles) is back with a brand new fantasy series all about warring giants and elemental magic. Taking inspiration from the fantasy greats, A Plague of Giants is epic in size and epic in nature. By teaming fierce beasts with humankind, Hearne has crafted a story that's clever, thrilling and built on solid foundations that promise the possibility of another long-running series. This book heralds a new direction for Hearne's fantasy storytelling and it's an exciting one.
The clever and quirky comic book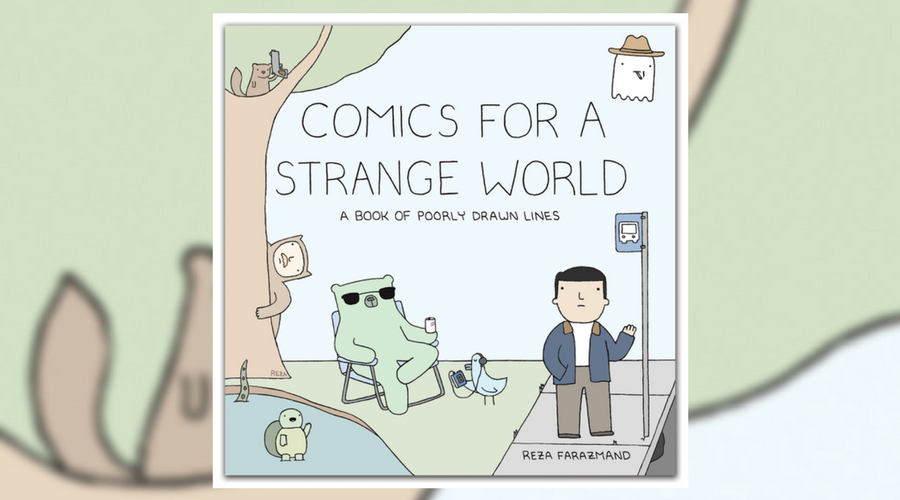 Comics for a Strange World by Reza Farazmand (Plume Books)
Comics make amazing stocking fillers for Christmas and our favourite of recent months is webcomic artist Reza Farazmand's one-of-a-kind Comics for a Strange World. Following on from 2015's Poorly Drawn Lines, this sharp, satirical and incredibly funny book offers page after page of intelligent illustrated commentary on modern life. Some of the comics are charming, some are weird, and some will make you laugh out loud at their astuteness of human behaviour. The collection takes readers through time, space and alternate realities, presenting bizarre comics for our, all to often, bizarre world.
The sexy Nordic crime thriller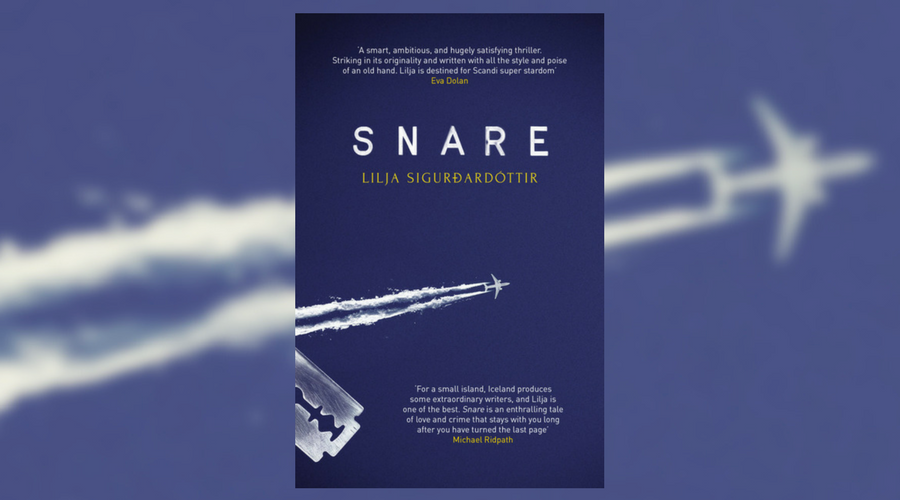 Snare by Lilja Sigurdardottir and translated by Quentin Bates (Orenda)
When the dark nights draw in and the weather takes a glacial turn, there's really only one genre to turn to: Nordic thrillers. Lilja Sigurdardottir's Snare is the author's fourth crime novel and the first in a brand new series. It follows divorcee Sonja who, struggling to provide for her son, resorts to smuggling cocaine into Iceland. However, she soon finds herself caught up in a ruthless criminal world where she must rely on her wits to outsmart a dogged customs officer. With an atmospheric setting, damaged characters and intriguing dynamics, this Reykjavik-set story will keep you on edge. 
The guide for stargazers and space explorers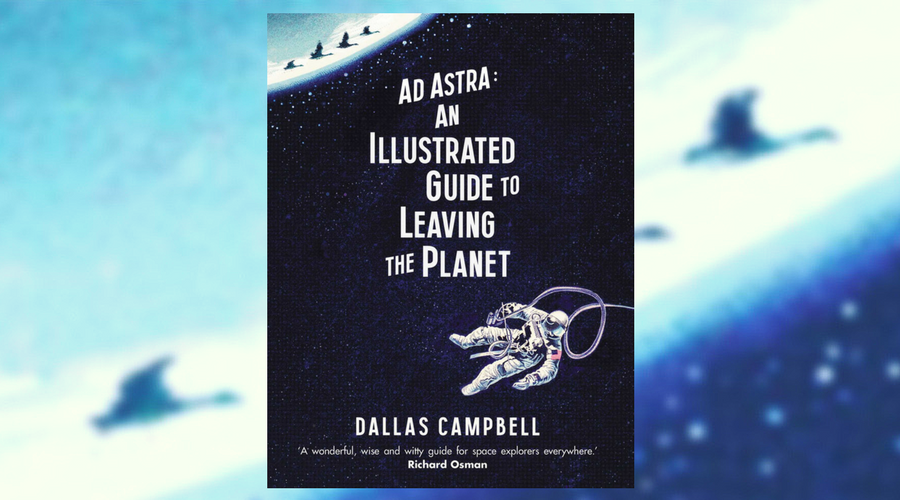 Ad Astra: An Illustrated Guide To Leaving The Planet by Dallas Campbell (Simon & Schuster)
If you're looking to give a book that the recipient will treasure for years, Dallas Campbell's Ad Astra: An Illustrated Guide To Leaving The Planet is just the ticket. It's a beautifully presented, brilliantly structured and genuinely fascinating – yet impractical – guide to all things space. Split into stages, it tackles everything from the preparation and practicalities of packing for space to the actual journey of zooming into orbit and beyond. A particular favourite segment is the 'How to get abducted by aliens' part. A wonderfully witty read for those who dream of space.
The enchanting literary fable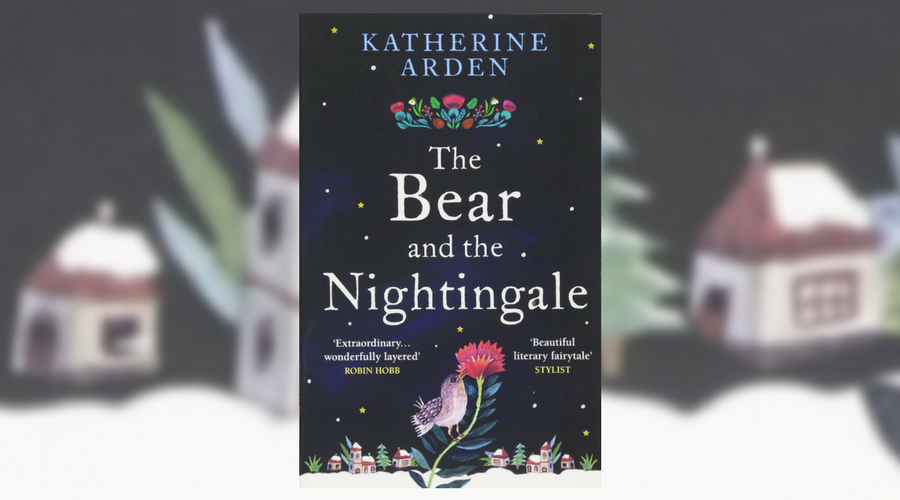 The Bear and the Nightingale by Katherine Arden (Del Rey)
Katherine Arden's literary and lyrical adult fairytale, The Bear and the Nightingale, was one of 2017's most enchanting and enthralling books. Transporting readers to the dark Russian wilderness, it's bursting with folklore, magic, political intrigue and dark spirits that lurk in the woods. It's a masterfully written debut and the perfect wintertime fable, conjuring haunting imagery that lingers long after the final page has turned.
The WWII tale inspired by real events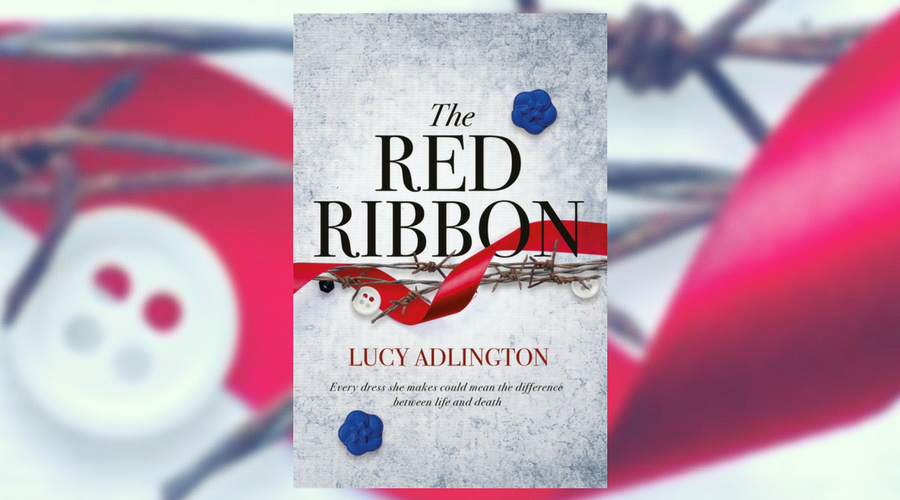 The Red Ribbon by Lucy Adlington (Hot Key Books)
Costume historian Lucy Adlington's The Red Ribbon is based on the true life stories of the Dressmakers at Auschwitz during the second world war. Fourteen-year-old Ella is a concentration camp prisoner who escapes her harsh reality by working in the sewing workshop. Surrounded by fashion and fabric, Ella is faced with the question of how far she's willing to go to survive. This powerful young adult Holocaust novel is an incredibly moving and important read that resonates with its message of hope and compassion.
The ultimate classic for cinephiles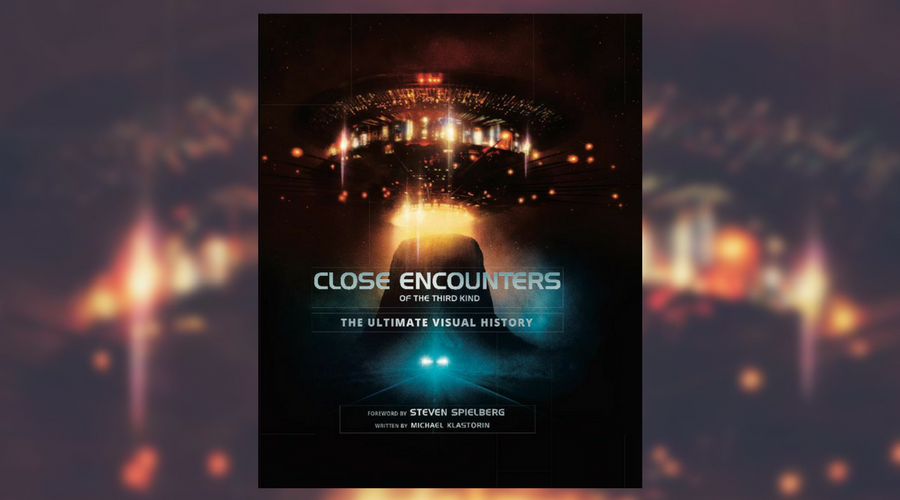 Close Encounters of the Third Kind The Ultimate Visual History by Michael Klastorin (Titan Books)
Steven Spielberg's Close Encounters of the Third Kind is a seminal science fiction classic. To celebrate the film's fortieth anniversary, Titan Books have teamed up with Sony Pictures and Amblin Entertainment to publish The Ultimate Visual History, a fully authorised behind-the-scenes guide that details the entire creative journey behind making the film. With stunning on-set photography, storyboards, concept art, transcriptions, interactive inserts and more, it's easy to see why Close Encounters was such an iconic film and had such a lasting legacy. This is a must-have coffee table book that should be on every cinephile's Christmas wishlist.
SaveSave
SaveSave
SaveSave
SaveSave
SaveSave
SaveSave
SaveSave
SaveSave