Central Intelligence DVD Review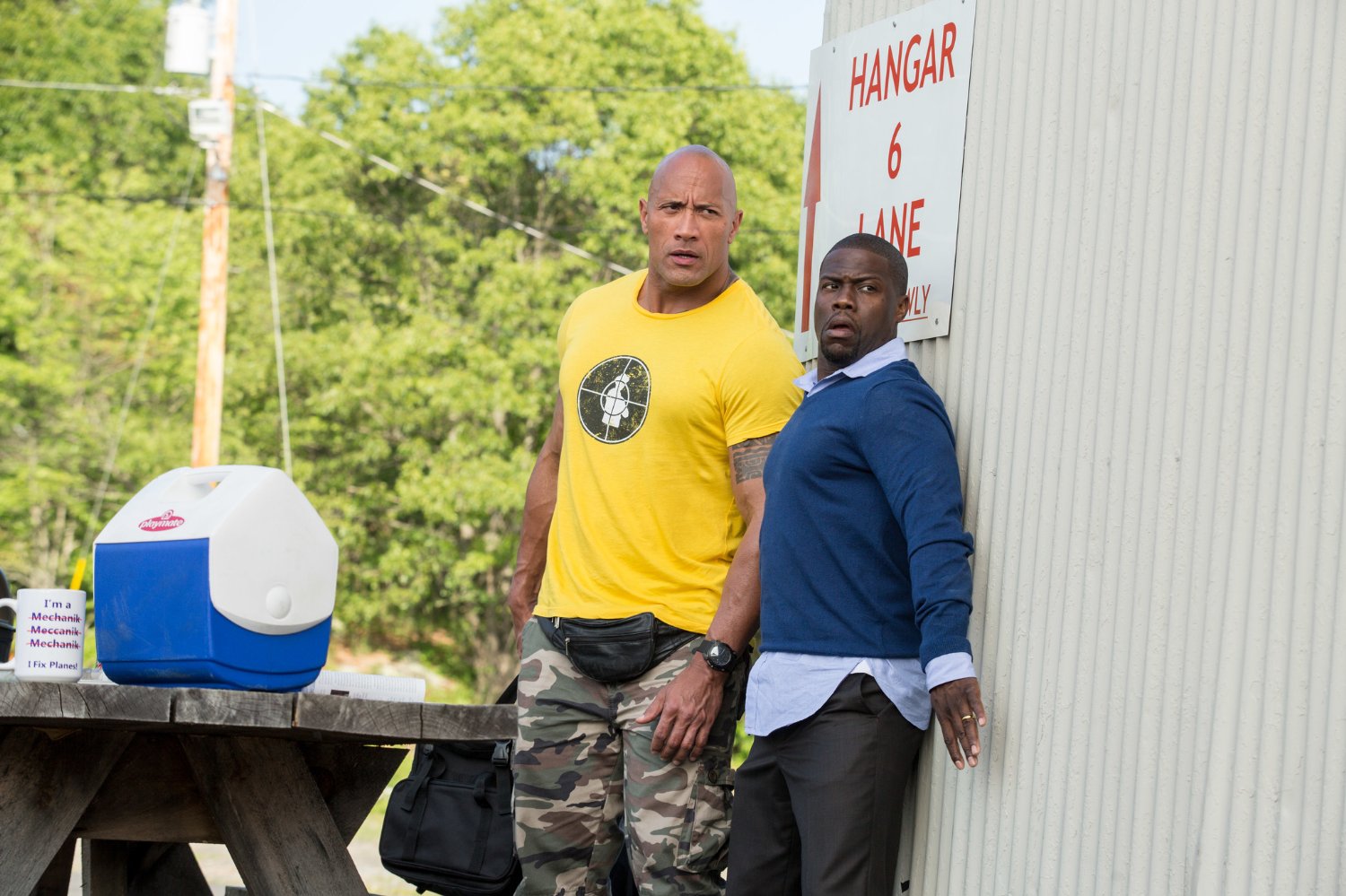 "You were like Jason Bourne man, but with jorts", Kevin Hart's bored-with-life accountant remarks after Dwayne Johnson's Bob Stone takes on some lowlife bullies in the most one-sided bar fight ever. Indeed, if you put the CIA's amnesiac assassin in some jean shorts and a unicorn t-shirt, gave him excessive muscles and some deep-rooted self esteem issues, you'd have one half of the crime-fighting duo in Rawson Marshall Thurber's Central Intelligence.
Contrary to the title though, intelligence isn't something you're going to find much of in this movie. Hart and Johnson star as awkward opposites who reconnect through Facebook ahead of a twenty-year high-school reunion. Mild-mannered Calvin (Hart) hasn't lived up to the revered title of 'most likely to succeed'. He's good at his job but he hates it, and he has absolutely no intention of attending the reunion. Bob (Johnson), meanwhile, was the overweight school loser, bullied and desperate for a friend, and whilst twenty years has seen him shed the weight and become a veritable muscle machine, he's still that friendless fat kid inside, still eager for the cool 'Golden Jet' to like him.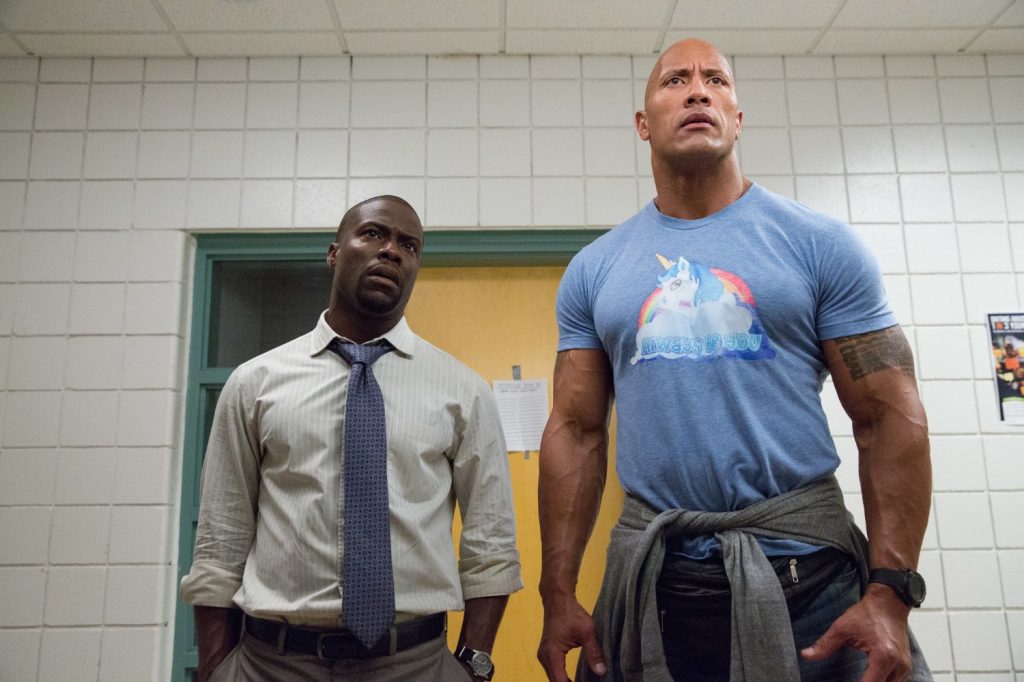 It's not long before Bob's true identity is revealed – he's a lethal, on-the-run CIA agent who needs Calvin's super numeracy skills to save a compromised spy satellite system. Bob's also under suspicion for being a turncoat and killing his partner, which makes Calvin his unwitting accomplice. Not knowing whether to believe Bob when he says he's not the rogue 'Black Badger' the CIA are hunting, Calvin is reluctantly dragged into the world of US espionage, with all the shootouts, interrogations and double-crossing it entails.
What Central Intelligence lacks in brain, it makes up for in over the top action and goofy humour, which is actually entertaining if you accept the ridiculous ride for what it is. It's silly enough for Hart and Johnson to pull off, utilising their easy on-screen chemistry to make the best of the action comedy beats.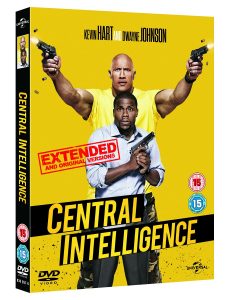 Veering away from his standard action-man role (sort of), Johnson plays up to Bob's soft and keen to please nature – it's awkward and cheesy but in all the right ways. As the high-school golden boy who didn't live up to his potential, Hart traverses the zero to hero journey with all the wit you'd expect from the seasoned comedy actor. They're an unlikely but likeable duo, one you wouldn't mind seeing more of.
When it comes to action-spy comedies, it's all too easy to tear them down. However, Central Intelligence has a classic shoot-em-up madness and feel-good spirit that's easy to give in to. Kevin Hart and Dwayne Johnson clearly had a blast making this film, and whilst it's not original or award-worthy, sometimes it's fun to watch something that's a bit silly.
★★★
Central Intelligence is out on DVD and Blu-Ray from 31 October 2016