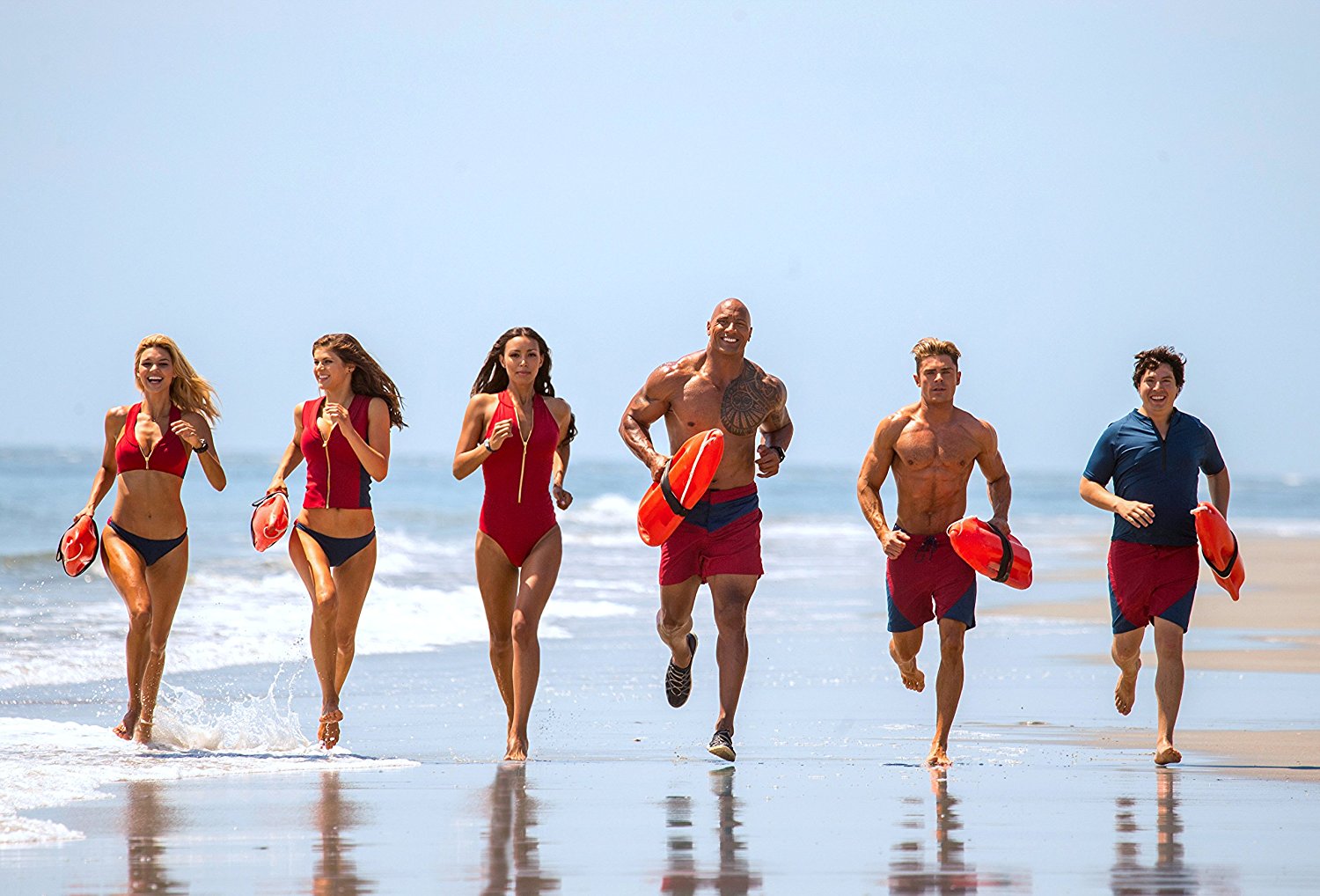 Seth Gordon's filmography over the past six years should give a hint of what you can expect from his latest movie offering, Baywatch. He's the director of Four Christmases, Horrible Bosses and Identity Thief, all of which received a mixed reception from critics. Audiences are generally more forgiving but whether you find this action-comedy based on the nineties television series of the same name entertaining really depends on your proclivity for crude R-rated gags and shallow self-indulgence.
As far as openings go, Baywatch jumps headfirst into the deep end with an extended scene of all-round action man Dwayne Johnson doing what he does best: looking herculean and saving lives. Taking over from The Hoff, Johnson is Lt. Mitch Buchannon, the revered Captain Lifeguard at Emerald Bay, who leads an elite division of lifeguards protecting the beaches of Florida. They're a fearless, gorgeous bunch, who run in slow motion and enjoy a bit of amateur sleuthing on the side. And they just happen to need a few more recruits.
Enter Zac Efron's disgraced former Olympic gold medal swimmer Matt Brody, Alexandra Daddario's quippy Summer Quinn, and Jon Bass' chubby comic relief Ronnie Greenbaum, who become the three newcomers in Mitch's all-star team. It's amidst the tough training, ego clashes and awkward potential romances that the lifeguards uncover a criminal plot instigated by power-hungry druglord Victoria Leeds (Priyanka Chopra), which threatens their happy beach community.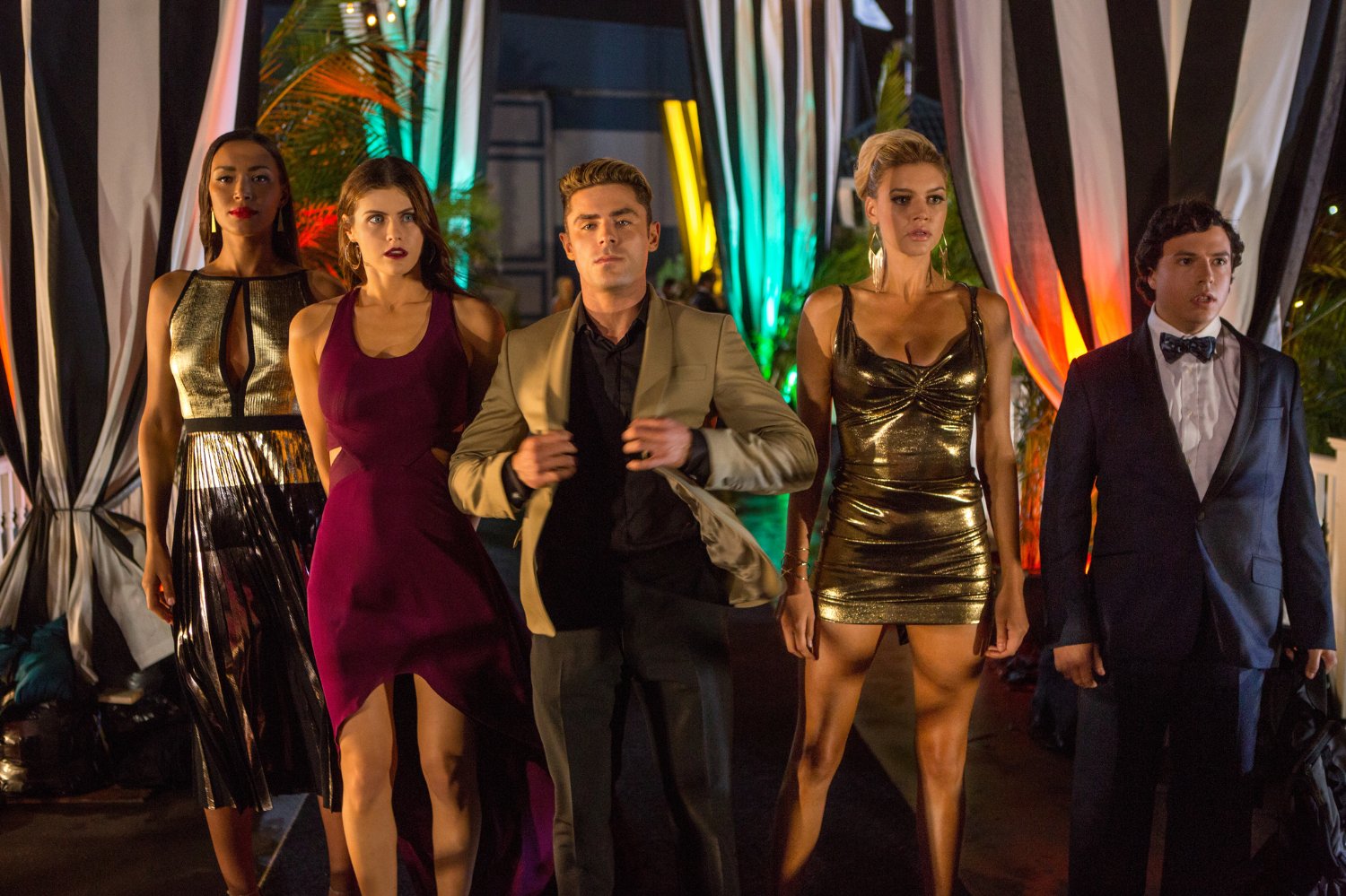 Playing out like an extended episode of the TV series, Baywatch the movie doesn't remotely tick the box labelled imaginative storyline. It's hackneyed, shallow and over-the-top, and it 100% knows it. This is the kind of self-aware film that plays up to the madness, with pop culture references and crude gags poking fun at the original series. It's amusing to a point – and the actors deliver their lines with such unabashed enthusiasm that you want to get on the fun boat – but it's ruined by a plethora of tasteless jokes about jiggly bits (male and female, the script doesn't discriminate).
What keeps Baywatch from drowning under its own crassness is the charming cast led by the formidable Dwayne Johnson, who proved long ago that he's just about the most charismatic and engaging action star in Hollywood. He's got that killer wide smile and soft heart, totally at odds with the hard-man appearance and it makes him a magnetic on-screen presence. Zac Efron is adept at playing the arrogant frat-boy type but here he's part of the joke, and in many cases he's the butt of it too. Watching Brody freak out when liquid from a dead body drips onto his face is a guilty pleasure – which is really the best way to describe the few enjoyable parts of this movie.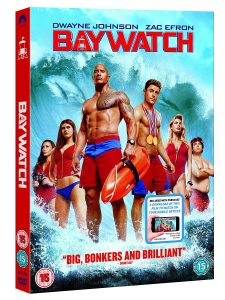 Alexandra Daddario, Kelly Rohrbach and Ilfenesh Hadera are the new Nicole Eggert, Pamela Anderson and Yasmine Bleeth, and whilst the characters have been given a 21st century remodelling, they're still short-changed, relegated to eye-candy support for the men. Just because they themselves joke about their boobs, doesn't mean the men should too. The biggest disappointment here though is Priyanka Chopra's bond-esque villain, Leeds. The part is stiff and stilted and a complete waste of the actress's talent.
Baywatch has always ridden the wave of its own silliness and campy appeal, and in that respect, the film serves up a dose of light-hearted nostalgia. The problem is, if we wanted to watch the plot of a "really entertaining but far-fetched TV show", as Efron's Brody describes the implausible lifeguard dramas, we'd just watch the original.
★★
SaveSaveSaveSave
SaveSave
SaveSave
SaveSave
SaveSave
SaveSave