5 hidden gems to watch at London Film Festival 2017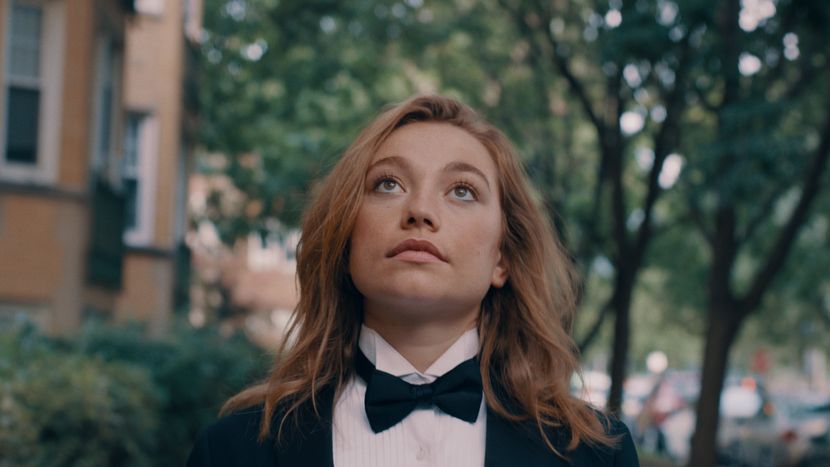 To say there are a lot of films showing at this year's London Film Festival is an enormous understatement. The 242 features, playing over ten days, are a veritable embarrassment of riches. There are the early Oscar favourites, like Three Billboards Outside Ebbing, Missouri, Downsizing, and The Shape Of Water. The new projects from indie darlings like The Florida Project, You Were Never Really Here, and Dark River. Not to mention the much-hyped Professor Marston & The Wonder Women, Good Time, Call Me By Your Name… the list goes on (and on and on).
Amidst all these big-hitters are plenty of smaller films deserving of your attention. Here are five of the best.
Princess Cyd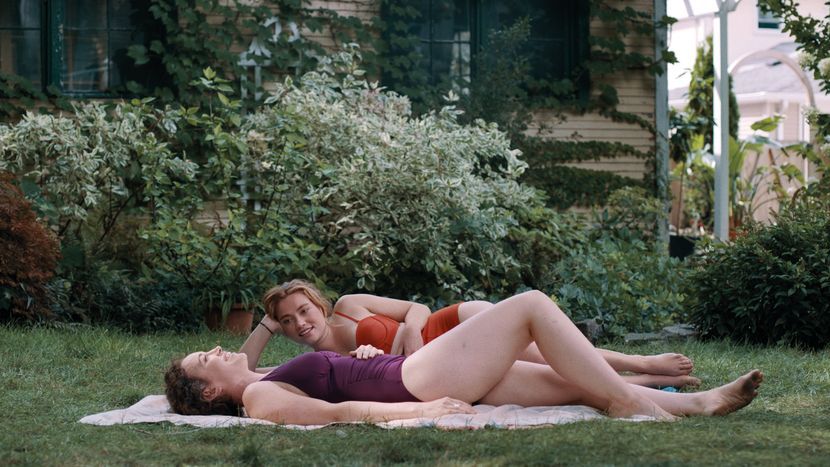 Princess Cyd takes place over the summer that seventeen-year-old Cyd (Jesse Pinnick) spends with her aunt Miranda (Rebecca Spence). The two haven't met since Cyd was very young, and don't have much in common; Miranda is a successful author, and Cyd doesn't like to read. The time that they spend together is rewarding for both, however, and both women end the summer with a different outlook on life than they had at the beginning.
Formally simple, and dialogue-centric, Princess Cyd looks at the different routes that we all take in order to find where we are happiest. Led by a talented, largely female cast, and with a positive but realistic outlook on life, Princess Cyd is one of the most compassionate films showing at this year's festival. It will leave your heart warmed and a smile on your face.
The Grown-Ups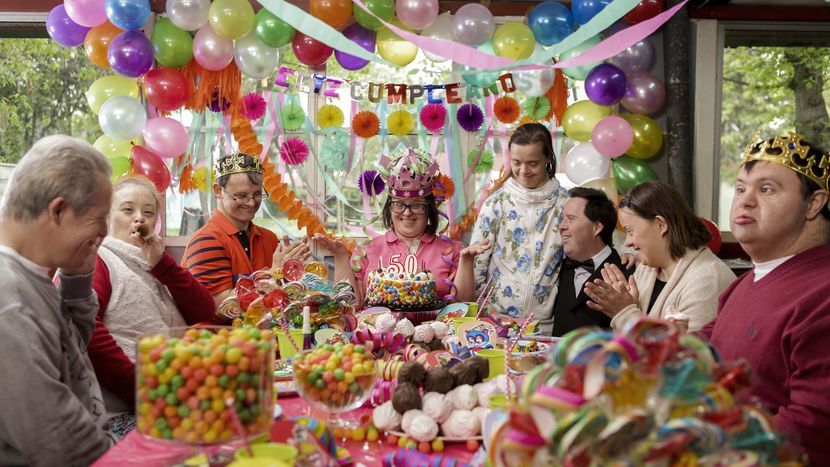 The Grown-Ups follows a group of middle-aged men and women with Down Syndrome, and the school they have attended together for forty years. We are completely immersed within their world (all the adults without Down Syndrome are blurred out or partially obscured), as they contend with the frustrations of a life that will not let them have the same things of other people their age; marriage, kids and independence.
Though there is plenty of humour in the documentary, The Grown-Ups is an often-upsetting look at the difficulties middle-aged people living with the disability face. People with Down Syndrome can be tremendously affectionate, but they aren't allowed to marry, which in the film causes the students a great deal of pain. The teachers at the school encourage their pupils to seek independence, yet know they will never have as much as they desire. The Grown-Ups sensitively raises many thought-provoking questions, without pretending that there are any easy answers.
Ava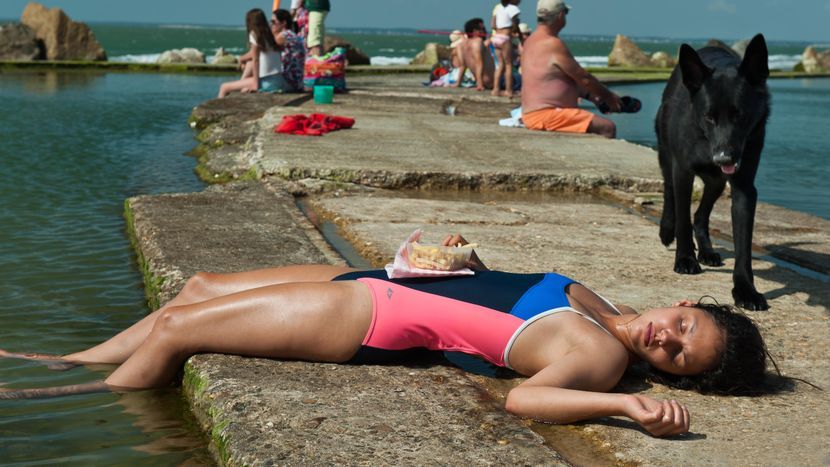 Ava (Noée Abita) is thirteen years old and about to lose her eyesight. On holiday at the beach with her mother (Laure Calamy), Ava tries to come to terms with her impending loss of vision. With her mother distracted by her new boyfriend, she only has Lupo, a big black dog for company, until she meets Juan (Juan Cano), a mysterious immigrant who has his own share of problems.
The debut feature from Léa Mysius, recent graduate of the prestigious La Fémis film school in France, Ava is a coming-of-age tale told with ravishing style. Shot on 35mm, the colours are lush and vivid, and there's a disturbing dream sequence which (perhaps unfortunately) will stay with you. These arresting visuals, paired with an astonishingly expressive performance from Abita, add up to a fantastic debut, and make Mysius a director to keep an eye on.
Roller Dreams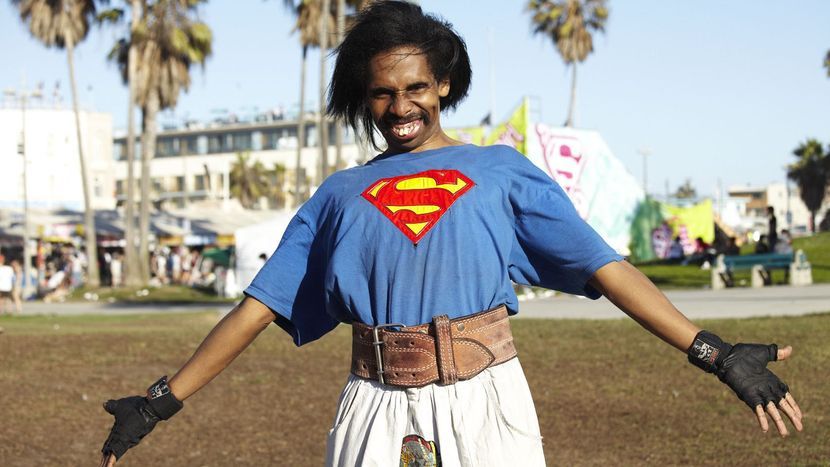 Throughout the seventies and eighties, a group of African-American roller-dancers could be found each weekend, practicing their craft on a large paved area at Venice Beach. They became so well known that huge crowds gathered whenever they performed, and they even inspired a craze of roller-dancing movies (albeit starring white actors). Then in the early nineties, around the time of the Rodney King Riots, the dancers were pushed out of their performance space by a toxic mix of gentrification and institutional racism.
Using the dancers themselves as narrators, Roller Dreams takes you through the group's rise and fall, as well as how they've fared in the years since. Whilst the documentary has a sad, frustrating story to share, the wealth of footage of these incredibly talented people at their peak, and their still-vibrant personalities make it a consistently entertaining watch.
Abu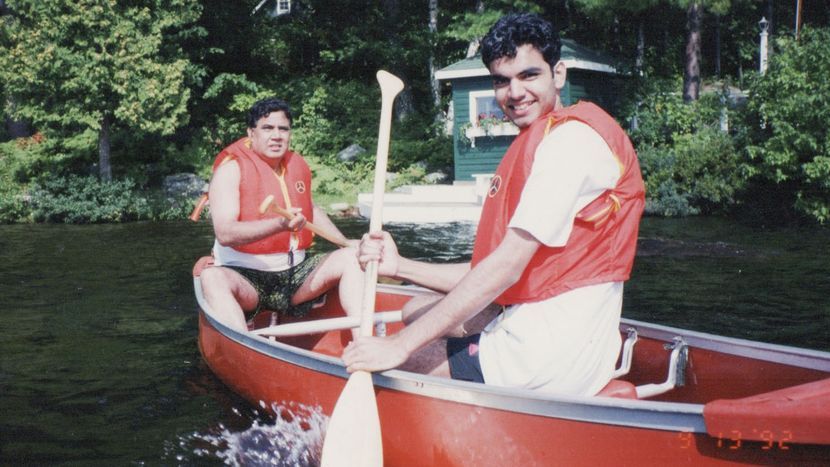 Filmmaker Arshad Khan tells the story of his life, from his childhood in Pakistan, where he began his sexual awakening, through his family's immigration to Canada, where he continued to explore his identity not just as a gay man, but now as a Pakistani-Canadian citizen. His tale is told in prismatic style, through interviews, home movies, animation, film clips and archival footage.
The feat of Abu is how well it combines a deeply personal story with massive subjects like sexuality, abuse, immigration, religious fundamentalism, and relationships between the east and west over the last seventy years. Whilst Arshad's story is told in intimate detail, there are larger lessons to be drawn, particularly in how immigrants who feel isolated in their new countries can gravitate towards religious conservatism. It's a timely movie that does a lot within its eighty-minute duration.
SaveSave
SaveSave
SaveSave