Cambridge Folk Festival 2017: A typical English weekend of rain, picnics, Pimm's and good music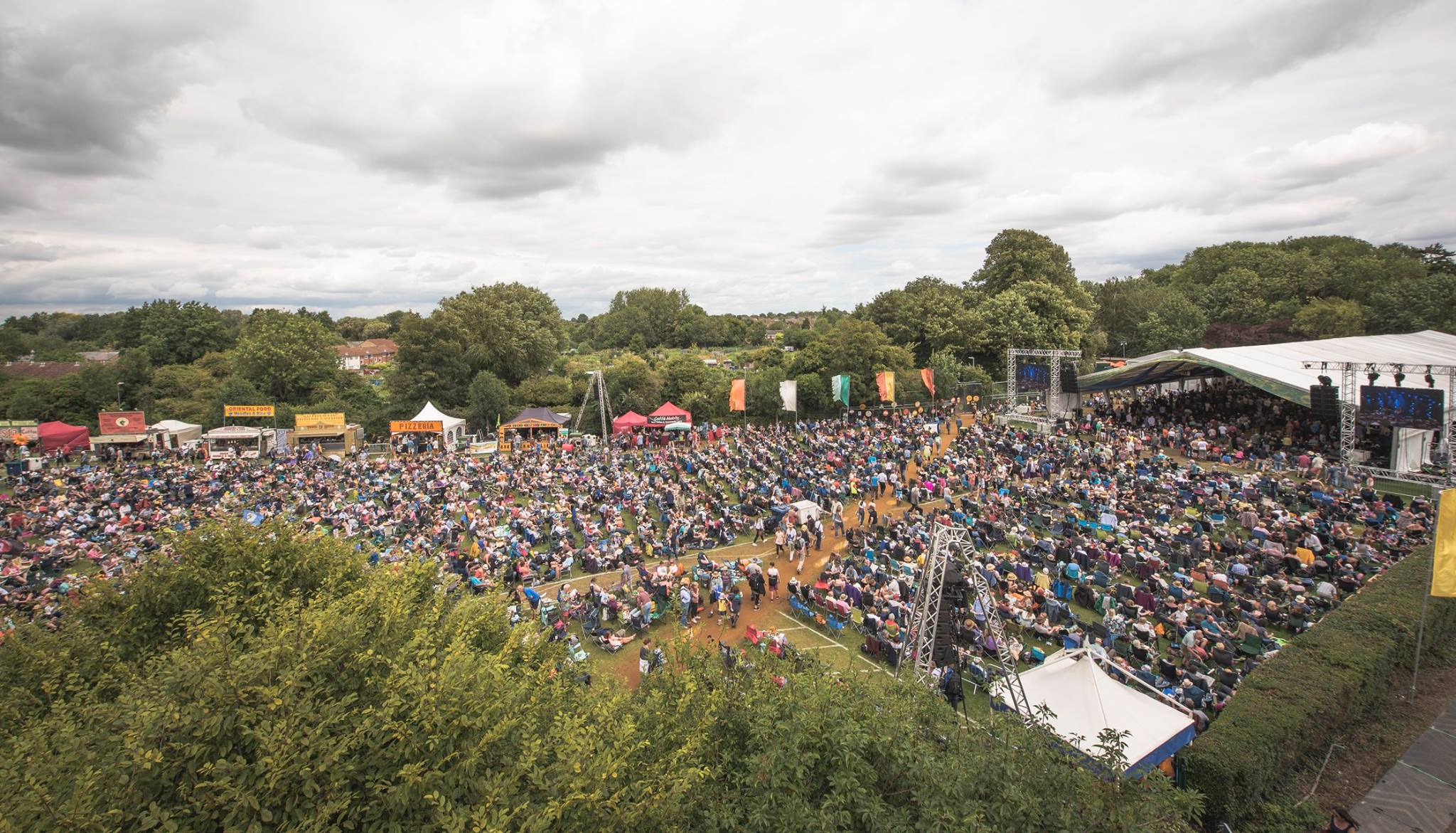 One of the oldest festivals in the UK took place last weekend, and in true British style it rained. Yet we all still sat out on deck chairs with blankets and Pimm's, hats and sunglasses, enjoying our lovely summertime with smiles on our faces, cider in our bellies and mud on our toes.
The main festival site is based at Cherry Hinton Hall, a wonderful park with lots of space for camping and lovely grounds, which include a duck pond – with real ducks – and enough space for the 4 stages and many a stall.
Now I nearly didn't make it to my very first Cambridge Folk Festival; my car decided it didn't want to leave Cornwall and broke down twice on the way (which meant we were unable to make our interview with the wonderful Indigo Girls). When we finally arrived the weather was grey, but we didn't let it dampen our spirits. After setting up our tent and drinking some pre-party rum, dabbing glitter on our faces and putting flowers in our hair, we were ready to get the bus from the Coldham's Common campsite. These festival shuttles were magical – they appeared as soon as you needed one, never a wait and very little queuing, and on one occasion the festival story teller enthralled us all with a wonderful tale which captured the hearts and imagination of everyone on the bus.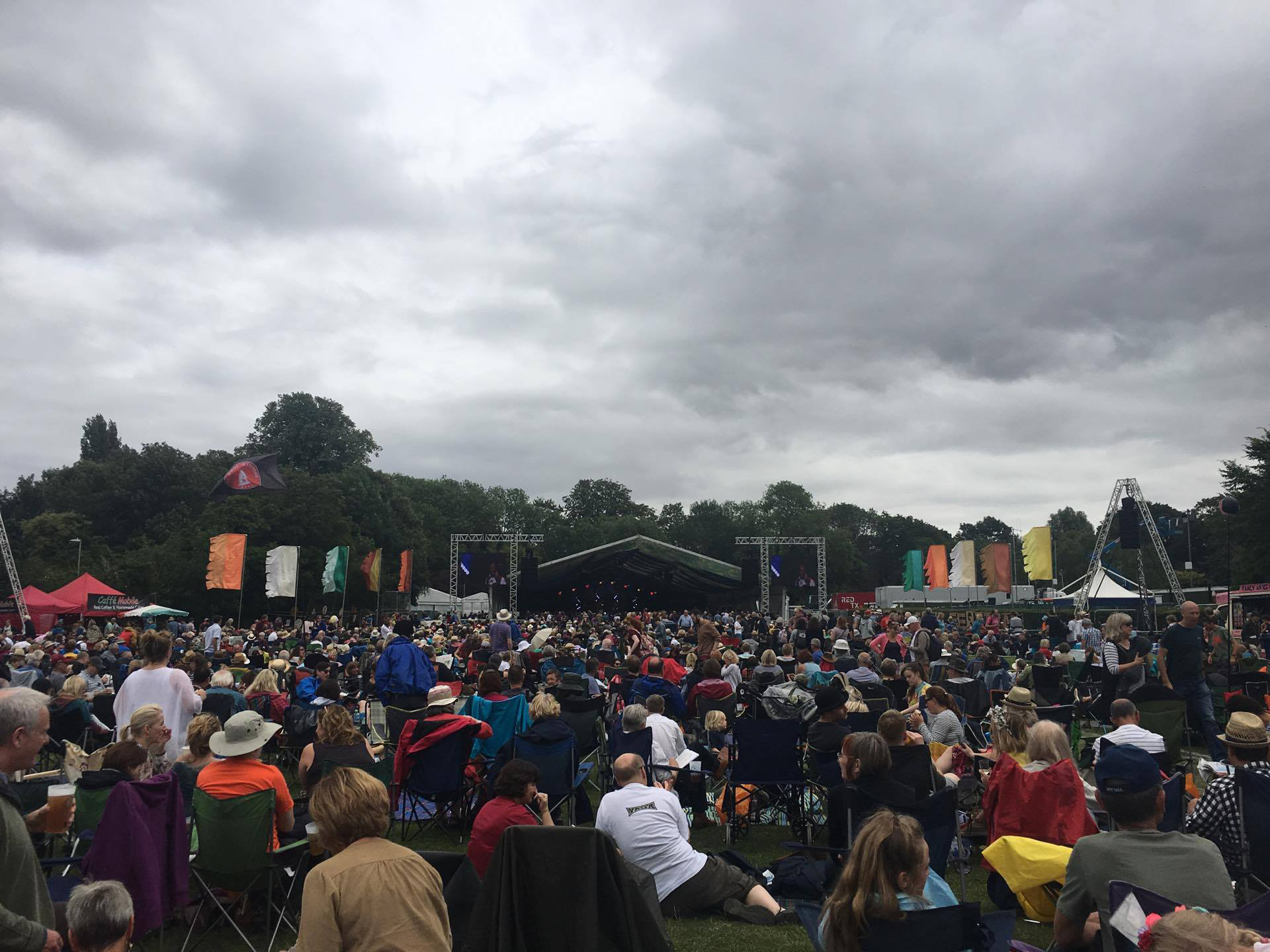 We arrived too late to buy a programme but we did manage to see Cara Dillon, who captivated a tent full of raincoat wearing revellers with her sweet, enchanting voice. Until this point I didn't realise how serious the festival was about music; not one person was swaying, all regimented in their appreciation for the carefully crafted compositions weaving their way from the front of the stage and flowing into their minds.
After wandering to the main stage we caught a little bit of Shirley Collins, one of the most important folk singers of the last century. Unfortunately, she didn't deliver what was expected; her voice wasn't what it once was and although she is an icon in her own right, I overheard people saying how they were disappointed with her performance.
Next up was the much-anticipated Indigo Girls, who returned to the UK to tour for the first time in nearly a decade, as well as headlining the Friday night at the festival. Emily and Amy certainly packed a punch with their deep and meaningful lyrics. The crowd were in awe; couples were holding each other in tight embraces and a few people were swaying to the music, but the majority breathed in the meaningful songs of these tireless campaigners. The rain was still falling from the sky so we staggered our way back to the bus and home to our tent.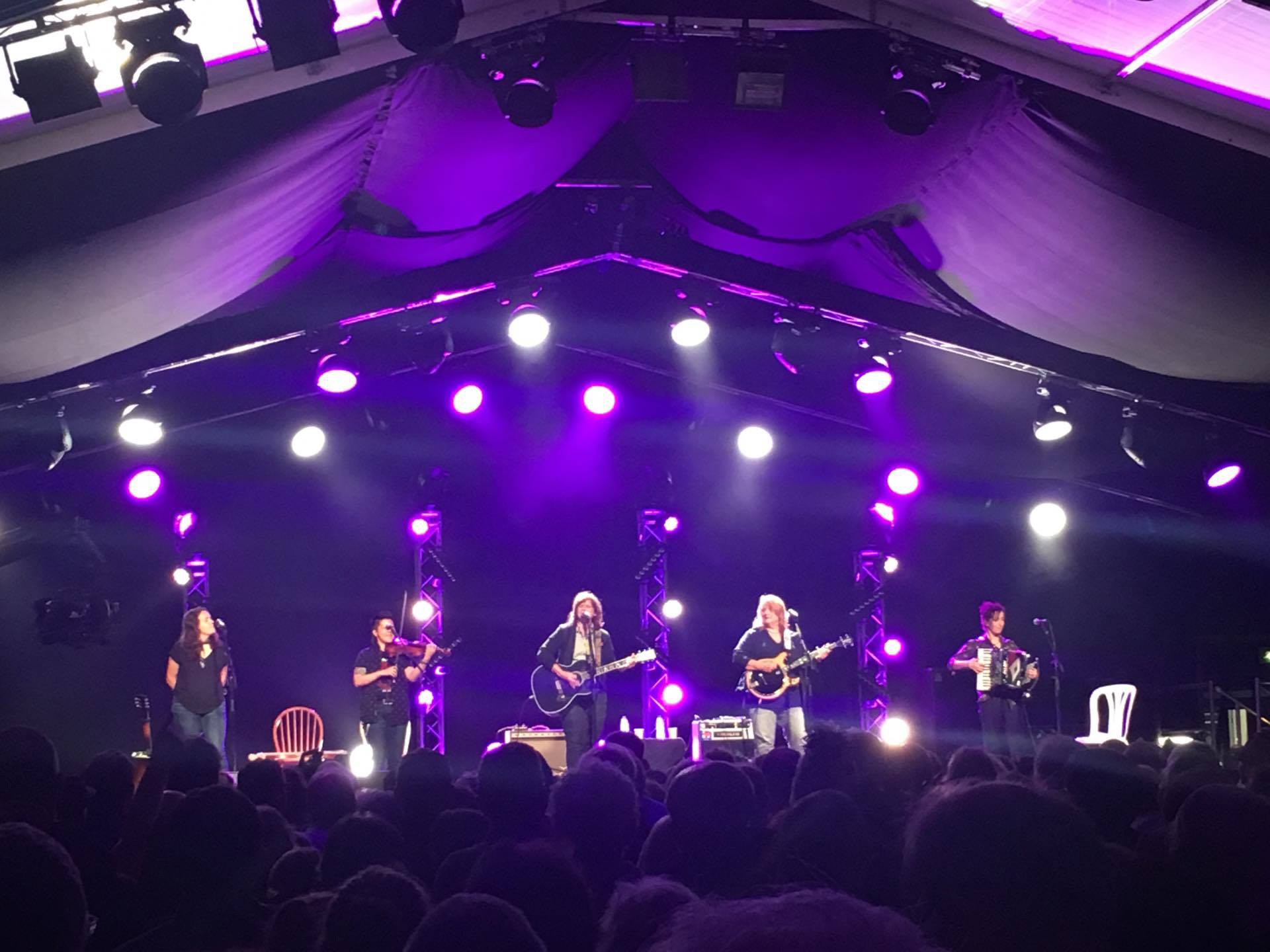 On Saturday morning, after a wonderful breakfast on our posh picnic blanket with floral bouquet decoration (left overs from our hair accessories), we headed to Cherry Hinton Hall, managed to gather a programme and found ourselves a spot by the main stage to relax for the day. A few hours spent in a field with henna patterns on our legs, wrists and ankles helped me realise how relaxing and chilled out this festival is. The crowd spend their days sat in family groups picnicking with lots of children running around, enjoying the music and each other's company.
Rising star of the blues world Fantastic Negrito took to the stage with a fateful tale to tell; he rose to fame in 1996 when he released his first album under the name Xavier. However, a car crash left him in a coma for three weeks and when he awoke, he no longer had a record deal. His first full length album, The Last Days of Oakland, came out last year and what we heard of it at the festival was excellent, his American blues style, with a little bit of Prince thrown in, captivated the relaxed crowd and even enticed a few people to dance.
Another Saturday highlight was Brian McNeill who put on a truly entertaining show with his witty character and impressive musical ability (he seemed to be able to pick up any instrument and play it). Frank Turner also stole the show; it may have been pouring with rain but the Hampshire boy delivered a belter with 'Photosynthesis', 'I Still Believe' and 'Recovery', along with his whole repertoire of hits. The crowd were actually dancing in the rain and he even ended his set with a huge conga-line, which escaped the tent then re-entered, gathering length as it went.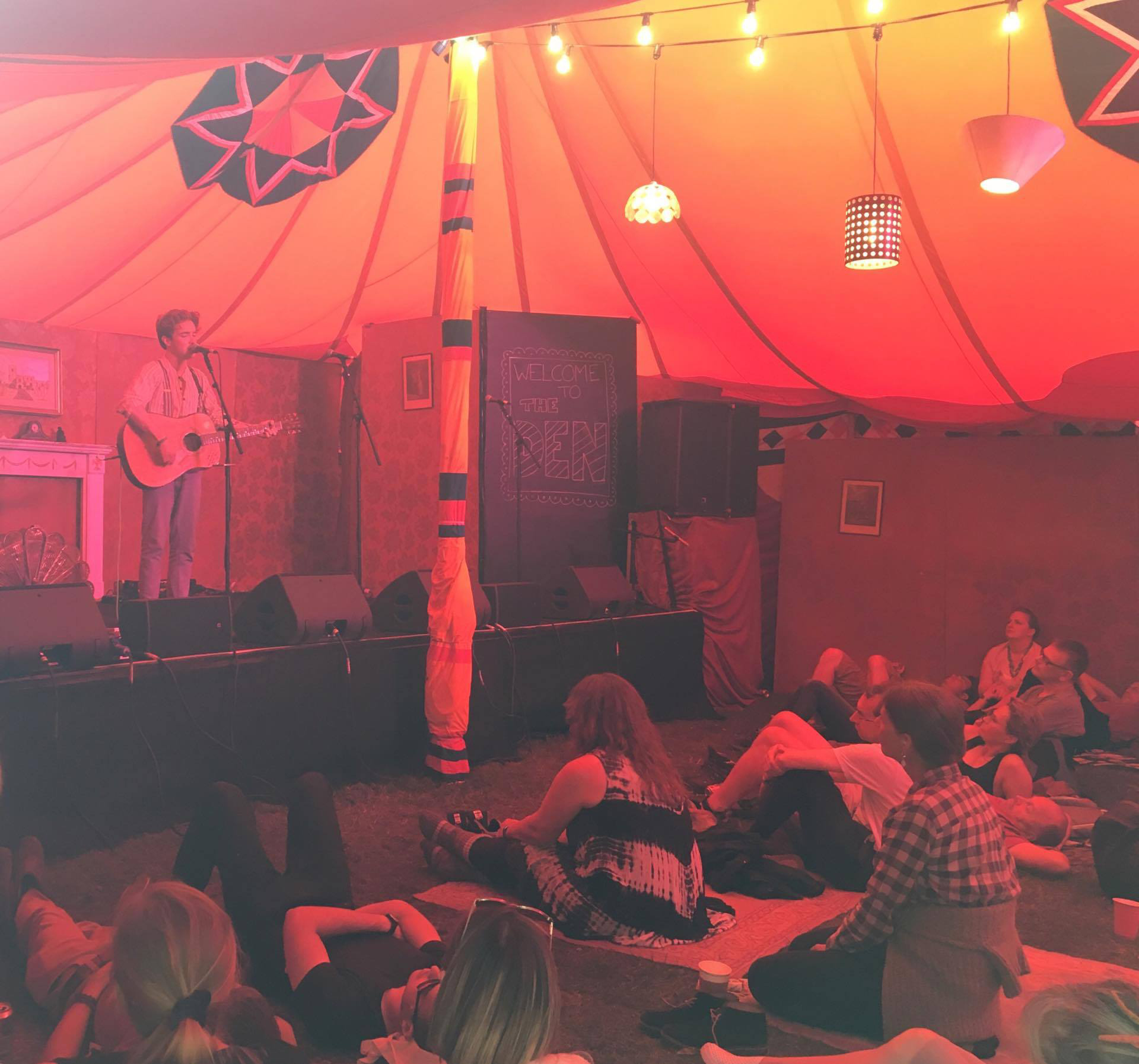 The sun came out for Sunday, the final day, and we decided it was time to relax with some Pimm's on our picnic blanket (if you can't beat them join them, right?) Cambridge Folk Festival isn't just about the music; it has little workshops you can take part in, such as a drawing with John Holder and Jim Butler, which was great. We sat and chatted about how they wanted to get people drawing at festivals and we gave it a go. We also tried willow weaving where we made headbands – it's not my forte but others were making dragonflies and weaving baskets!
Jake Isaac delivered the best performance of the weekend. Along with his band, he had a whole tent participating in his show, singing along and clapping. The band bounced off each other and joked around, genuinely having fun, which ignited a spark in the crowd. Having recently been supporting Elton John on tour, Isaac has great things ahead; this South Londoner isn't afraid to show his tender side and has some emotional lyrics alongside electro folk you can dance to.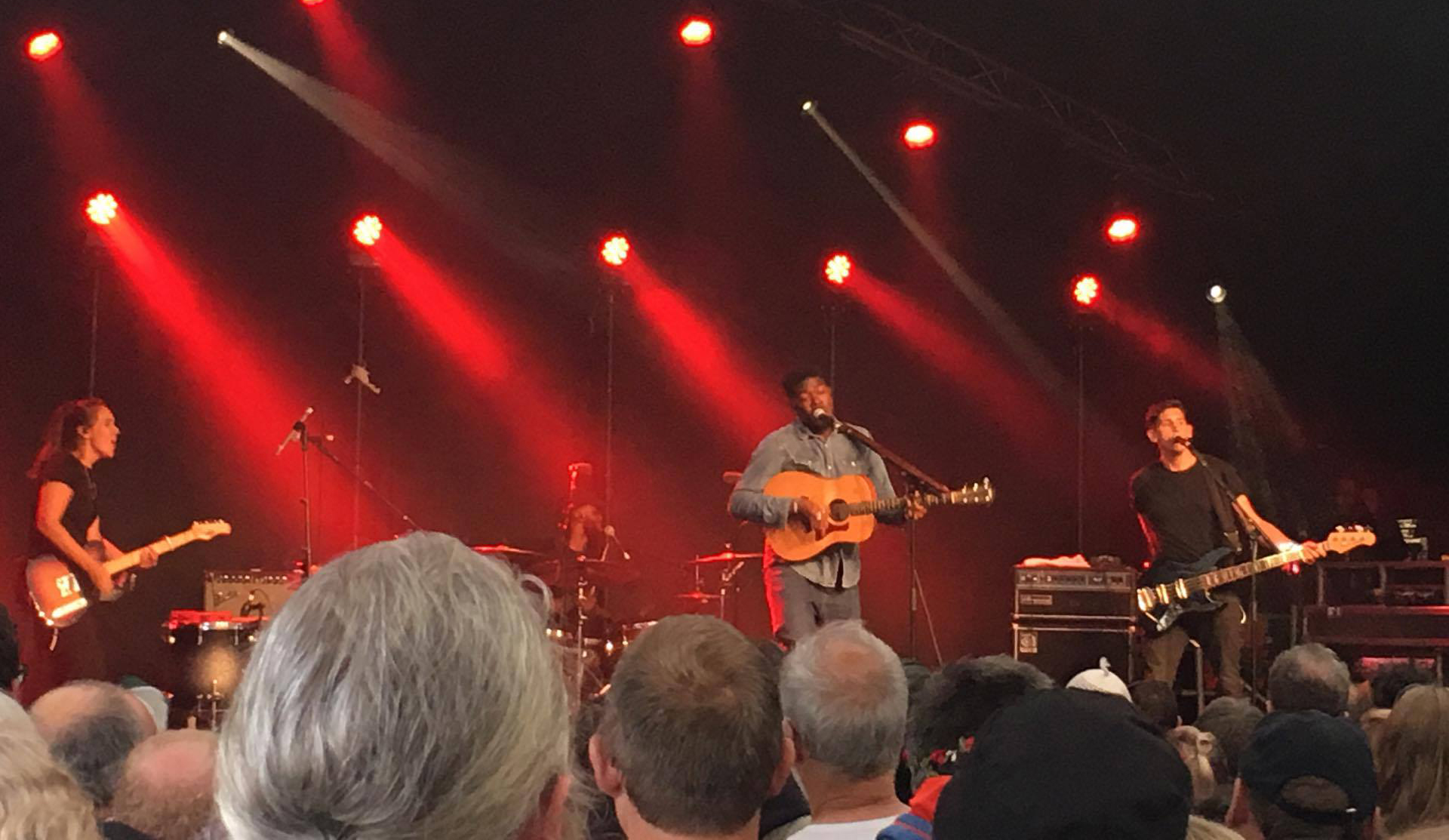 On the other end of the scale was Jake Bugg, who was perhaps one of the biggest let downs of the festival; he looked like a tired shell of a man who really didn't want to be on stage. His interaction with the crowd was minimal and, frankly, a little boring. Having seen him before on the acoustic stage at Glastonbury a few years ago – a performance that I raved about – I felt let down by this particular set.
Cambridge Folk Festival was one of the cleanest, most family friendly and most polite festivals I've ever been to. It had a subdued, relaxing atmosphere, which felt like having a welcome break from the bustle of the day-to-day lives of modern society. It was a little folk sanctuary, hiding out the way and giving everyone the chance to chill out and discover music that they may not normally listen to.
Thanks for having me Cambridge Folk Festival 2017 – I will be back!
Images © Jessica Sperrin
SaveSave