Best fiction gifts for book lovers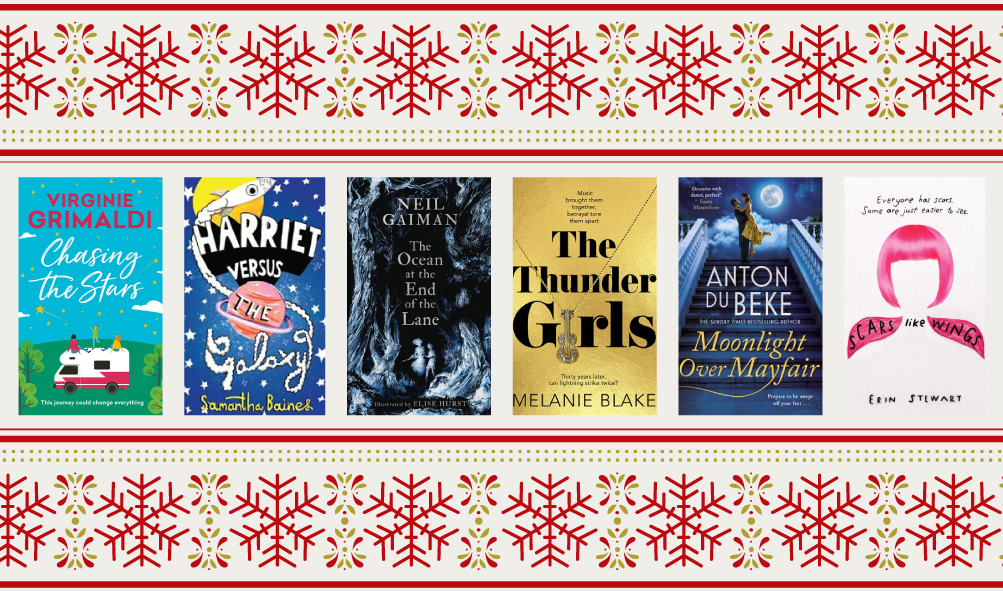 NEED SOME GIFT INSPIRATION FOR THE BOOK LOVER IN YOUR LIFE? WE'VE GOT YOU COVERED WITH OUR FICTION GIFT GUIDE FEATURING EVERYTHING FROM COMICS AND CHILDREN'S BOOKS TO CRIME THRILLERS AND FANTASY.
Scars Like Wings by Erin Stewart
Full of raw, tender emotion, Erin Stewart's debut YA novel follows sixteen-year-old Ava as she returns to school after a house fire left her disfigured.
When she meets Piper, another wounded soul with her own physical and invisible struggles, Ava is pushed out of her comfort zone as she tries to reclaim the girl she was, whilst at the same time discovering who she can still be.
Scars Like Wings is an affecting and life-affirming tale perfect for readers of R. J. Palacio and John Green.
Buy Now: Scars Like Wings – Simon & Schuster, £9.35
The Boy & Girl Who Broke The World by Amy Reed
Following on from her powerful debut, The Nowhere Girls, Amy Reed returns with another book about teen misfits struggling in a tough world.
When loners Billy and Lydia find themselves unexpectedly thrust together, they form a friendship that challenges their temperaments and forces them to question their very different outlooks on life.
Add in a series of strange supernatural happenings and the result is a humorous and heart-felt surrealist story.
Buy Now: The Boy & Girl Who Broke The World – Atom, £5.75
Making A Play by Abbi Glines
The fifth book in the bestselling Field Party series has all the elements of a delicious high-school soap opera: sport, southern charm, parties and plenty of family drama.
This YA equivalent of Friday Night Lights centres on deaf student Aurora Maclay and football star Ryker Lee, whose relationship causes controversy in their small, prejudice-fuelled town.
It works nicely as a standalone but even better as a binge-read with the previous books in the series.
Buy Now: Making A Play – Simon & Schuster, £5.75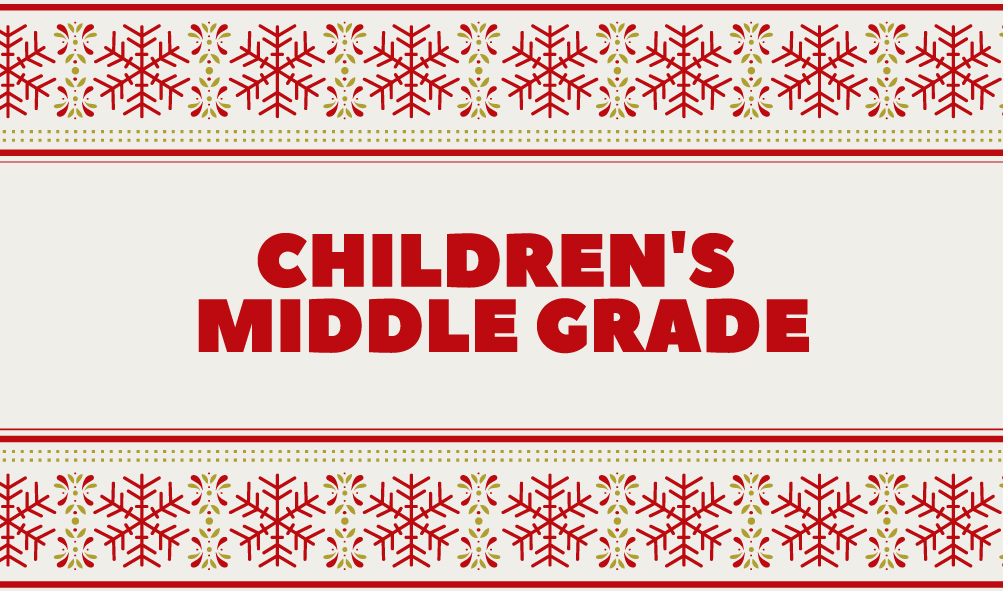 Some Places More Than Others by Renée Watson
Amara yearns to visit her father's family in Harlem, New York City. She's desperate to meet her Grandpa Earl, to stay in the brownstone where her father grew up, to understand where she comes from.
But the reality is not quite what she'd imagined and her relatives not at all what she was expecting.
Renée Watson's uplifting and empowering middle grade novel is a wonderful tale of identity, family and discovering the meaning of home.
Buy Now: Some Places More Than Others – Bloomsbury Children's Books, £5.24
Minecraft: The Lost Journals by Mur Lafferty
The third official Minecraft novel takes readers on a journey into the unknown, as two children, Alison and Max, team up to find Max's missing uncle Nicholas.
With a cryptic journal as their guide, the courageous pair travel to a treacherous landscape called the Nether, where they must unravel mysteries and take on dangerous foes to reunite Max's family.
Minecraft lovers will devour this fun quest.
Buy Now: Minecraft: The Lost Journals – Century, £9.35
Harriet Versus The Galaxy by Samantha Baines
In her uplifting debut, hearing aid wearing comedian and actor Samantha Baines tells a story inspired by themes close to her heart.
It follows a young girl called Harriet who becomes Earth's first line of defence against an extra-terrestrial invasion when she discovers her hearing aids can help her understand aliens.
With illustrations by deaf artist Jess Maria Flores, Harriet Versus the Galaxy is a smart, funny and inclusive adventure about disability, friendship and courage in the face of adversity.
Buy Now: Harriet Versus The Galaxy – Knights Of, £6.49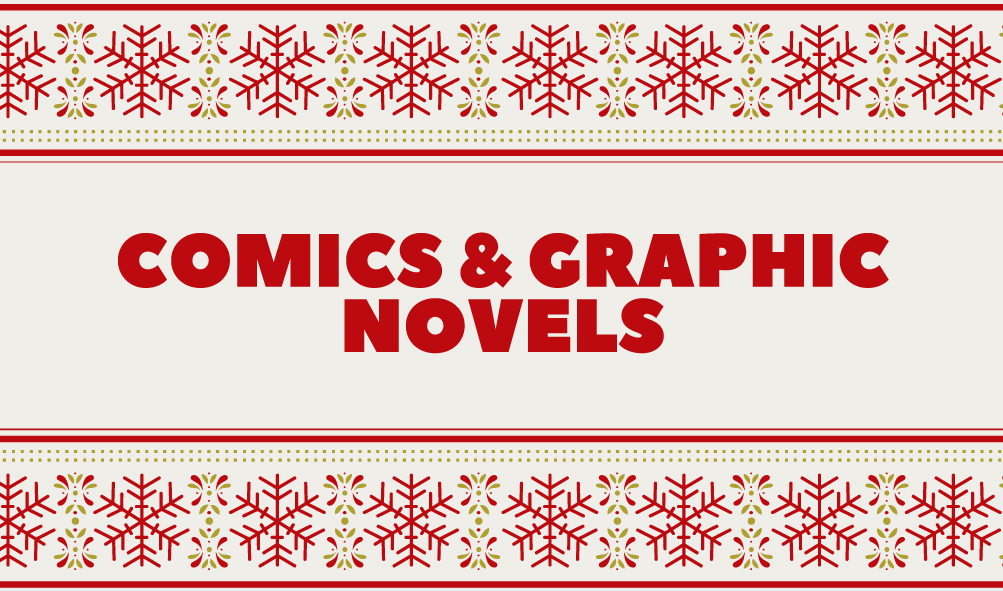 Superman Year One by Frank Miller
Legendary comic book writer Frank Miller joins forces with artist John Romita Jr. to bring DC fans a new standalone story exploring the Man of Steel's origins.
Year One offers a fresh perspective on Superman's life – from Kal-El's Kryptonion beginnings to Clark Kent's childhood in Kansas to his evolution into a fully-fledged superhero.
This DC Black Label title is a great jumping-on point for new comic readers who might be familiar with Superman but not the specifics of his history.
Buy Now: Superman Year One – DC Black Label, £14.44
DCeased by Tom Taylor
Collecting DCeased issues #1-6 in one addictive volume, this dark mini-series set across the DC Universe pits the heroes of Earth against the apocalypse when the Anti-Life Equation is released.
With six hundred million people across the world falling victim to this violent zombie-like plague, our heroes must fight not only for themselves and each other, but humanity's survival too.
Combining Tom Taylor's unflinching, emotional storytelling with bold and brutal artwork by Trevor Hairsine and Stefano Gaudiano, DCeased is an unmissable pandemic tale.
Buy Now: DCeased – DC Comics, £15.49
Rusty Brown by Chris Ware
From the creator of Jimmy Corrigan and Building Stories comes this one of a kind book that follows the interrelationships of six characters – including the titular superhero-obsessed kid Rusty Brown – across a single Midwestern American day.
Ware's storytelling holds a magnifying glass over their existences, revealing their lives in intricate, miniscule detail. His artwork is evocative and strangely hypnotic – veering between funny, sad and thought provoking.
A truly unique graphic novel that deserves to be treasured.
Buy Now: Rusty Brown – Jonathan Cape, £15.58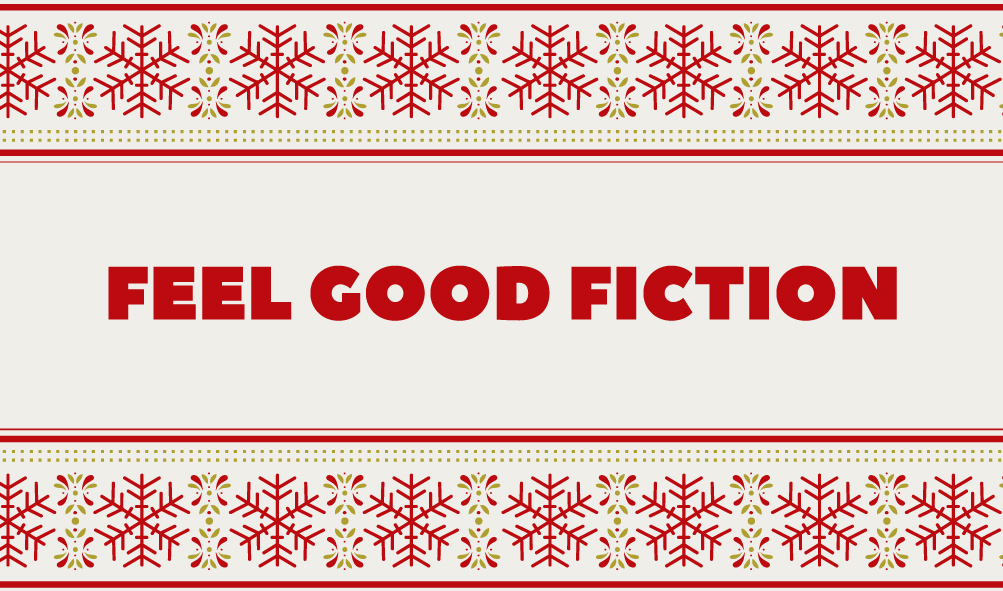 Chasing The Stars by Virginie Grimaldi
Dubbed the French Marian Keyes, Virginie Grimaldi is an author you can rely on for warm-hearted and witty novels about friendship and family.
Her latest, Chasing the Stars, sees a mother and her daughters squashed together in a campervan on a family road-trip across Europe to reach the Northern Lights.
It's a delightful slice of uplifting escapism and a lovely gift for mums and daughters alike.
Buy Now: Chasing The Stars – Headline, £7.19
Death & Other Happy Endings by Melanie Cantor
When she's given a terminal diagnosis, Jennifer has ninety days to put her affairs in order. Rather than try to fulfil a desperate bucket list, she decides to handle impending death by dealing with her biggest regret: the words she left unsaid.
Penning painfully honest letters to three important people in her life, Jennifer realises that the truth isn't always as straightforward as it seems.
Death & Other Happy Endings is a poignant, perceptive and enjoyable debut that's filled to the brim with hope and humour.
Buy Now: Death & Other Happy Endings – Bantam Press, £8.96
Moonlight Over Mayfair by Anton Du Beke
Anton Du Beke's follow-up to One Enchanted Evening is another sweeping historical novel set in the glamorous ballrooms of the exclusive Buckingham hotel.
Taking place in London, 1937, the story reunites readers with demonstrator dancer Raymond de Guise and chambermaid Nancy Nettleton as another war looms and secrets within the hotel walls threaten both the staff and guests.
Dance, romance and Downton-esque upstairs/downstairs struggles make this a charming and effortlessly readable book.
Buy Now: Moonlight Over Mayfair – Zaffre, £7.94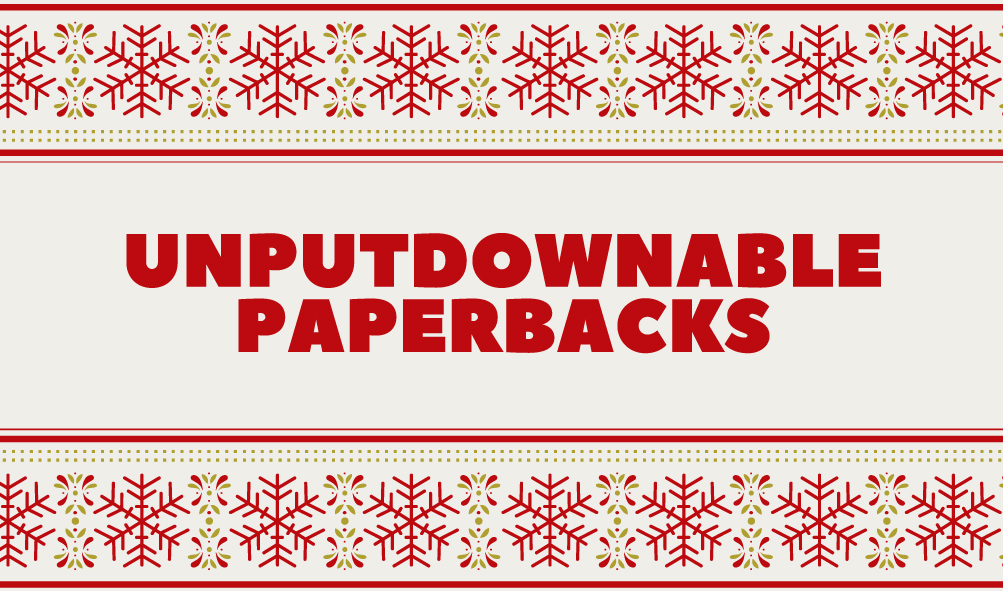 Wonderland: An Anthology by Various
Eighteen fantasy and horror authors including M. R. Carey and Genevieve Cogman take on the classic world of Lewis Carroll's Wonderland in this fantastical short story collection.
From unsettling nightmarish imaginings to whimsical folklore inspired tales, these bizarre and brilliant stories bring new life to Alice and her curious companions.
A wonderfully weird dip-in-dip-out book for adults.
Buy Now: Wonderland – Titan Books, £6.47
Wakenhyrst by Michelle Paver
Spanning five centuries, Wakenhyrst is a haunting gothic thriller about witchcraft, obsession, evil and survival.
It's fuelled by secrets from Paver's maternal past and inspired by a series of real events including the story of a medieval painting of the Last Judgement and the story of Victorian murderer and artist Richard Dadd.
The perfect chilling read for these long winter nights.
Buy Now: Wakenhyrst – Head of Zeus, £6.21
The Thunder Girls by Melanie Blake
The Thunder Girls is one of this year's most talked about books, and for good reason. It's an addictive insider glimpse at the music industry with all the mania, breakdowns and glamour that comes with it.
Blake draws on her own experience as a music and talent manager as she charts the rise and fall of an all-girl pop band, from the height of their popularity in the eighties to their difficult reunion thirty years later.
A brilliant Jackie Collins-esque novel that lives up to the hype.
Buy Now: The Thunder Girls – Pan, £5.75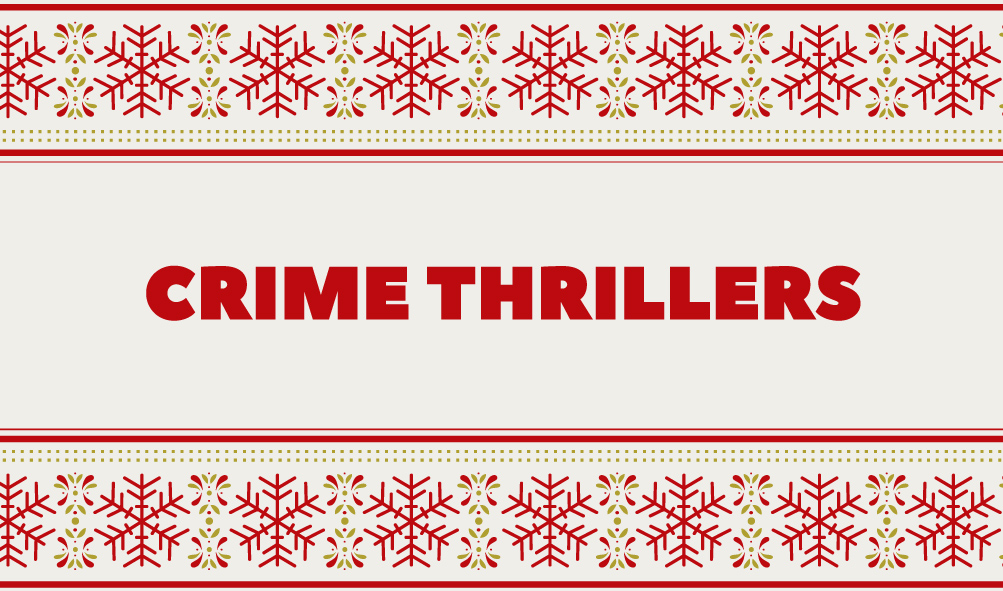 55 by James Delargy
Fans of Jane Harper's The Dry and Chris Hammer's Scrublands will love this small-town Australian story that pits two suspects with identical stories against each other.
The question is, which one is telling the truth? It's up to Police Sergant Chandler Jenkins and his former partner Mitch to figure out who is the serial killer is before it's too late.
Clever, tense and engaging, 55 is a crime thriller that keeps you guessing.
Buy Now: 55 – Simon & Schuster, £5.84
17 Church Row by James Carol
After the tragic death of their daughter, Ethan and Nikki move to a new house with their remaining child, hoping for a fresh start.
The house was designed by a renowned architect and features state-of-the-art security with high-tech amenities. It should be a safe haven for this devastated family trying to pick up the pieces of their life. But what if it's not?
James Carol's sinister and smart novel prompts us to question how much we rely on technology and what we're willing to do to keep our loved ones safe.
Buy Now: 17 Church Row – Zaffre, £5.75
The Last Hunt by Deon Meyer
The sixth book in South African crime writer Deon Meyer's Benny Griessel series follows the elite police unit captain as he investigates the suspicious death of an ex-cop.
Meanwhile in France, retired hitman Daniel Darret is called upon once more to help the country he left behind by taking out the corrupt president of his homeland.
From Cape Town to Bordeaux, The Last Hunt throws readers into a dangerous, edge of your seat world of assassinations and corruption.
Buy Now: The Last Hunt – Hodder & Stoughton, £11.89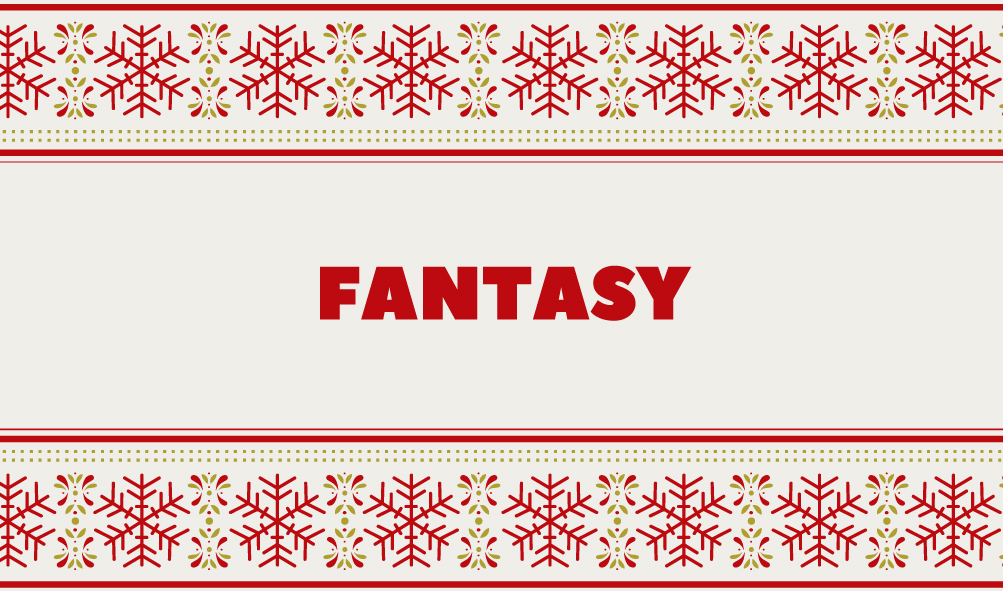 The Silver Wind by Nina Allan
Nina Allan enthralled readers with The Dollmaker earlier this year and now her first full-length work, The Silver Wind, has been reissued as a brand new edition.
This is a rich and multi-layered speculative tale that explores alternate realities and the essence of time – how it can be lost, gained, disrupted and travelled through.
An unusual science-fiction/fantasy read from a writer of immense literary talent.
Buy Now: The Silver Wind – Titan Books, £5.75
The Ocean at the End of the Lane Illustrated Edition by Neil Gaiman
Neil Gaiman needs no introduction. His books are dark and lyrical, magical and mesmerising.
Perhaps most spellbinding is The Ocean at the End of the Lane, first released in 2014 and now re-released as a special illustrated collector's edition with Elise Hurst's shadowy mid-1900s inspired artwork.
This is fantasy at its very best and this book is one any Gaiman fan will proudly display on their shelf.
Buy Now: The Ocean at the End of the Lane Illustrated Edition – Headline, £14.00
Legacy of Ash by Matthew Ward
Book One in Matthew Ward's epic fantasy trilogy is a beast of a novel set in a magical world that's easy to lose yourself in.
It's a tale of ambition and rebellion, of war and ancient magic, which sees three heroes – a warrior, a political prisoner and woman seeking freedom – forced to set aside their differences to save their homeland.
If you're looking for expansive world-building and Game of Thrones style devious characters – this is the book for you. Buy the special signed edition for an extra special treat.