The Lumineers at the O2: one big celebration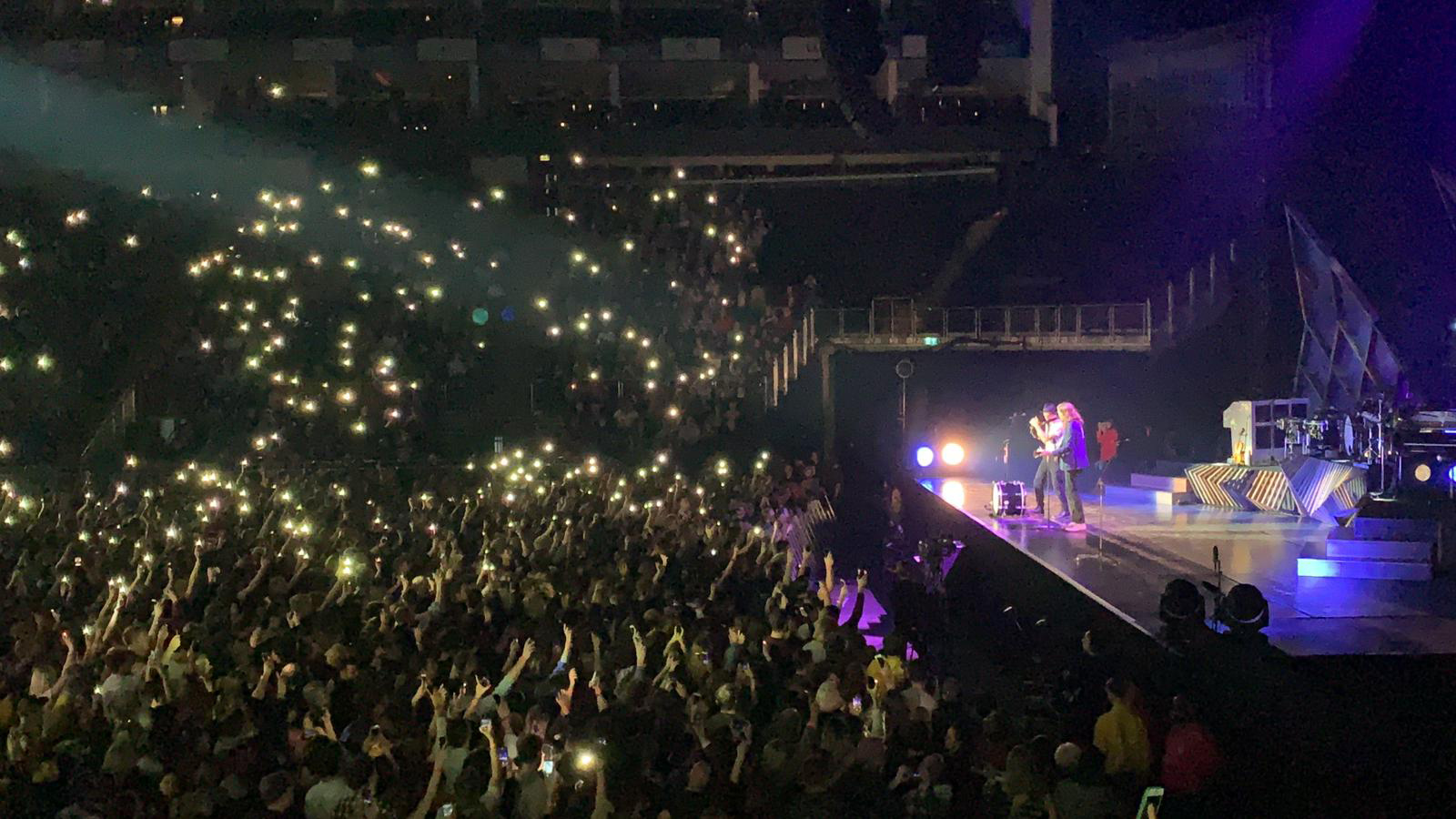 The Lumineers have earned the vast international following that's represented at the O2 tonight, and they know it. Bandleader Wesley Schultz admits that this is the largest venue they've played in London. But there's no arrogance in this life-giving performance. You can see and hear what this evening means to them – the humbling sense of growth and evolution that they carry whilst still remaining true to their roots.
Across a varied evening, they play an impressive array of songs from all three of their albums. Old favourites from the first two LPs cause huge commotion and lots of gratuitous foot stomping, as you'd hope. At one point, Schultz disappears into the sea of fans, still managing to belt out "Oh Ophelia!" as he goes. It's not hard to imagine the fans saying to themselves "Oh I feel ya alright!" as they reach out to touch their semi-divine hero.
But it's telling that songs from latest release III also strike a deep chord – especially the likes of 'Jimmy Sparks', with its sweeter and darker tones. The fans have clearly taken these new tunes to heart, raw emotion and all.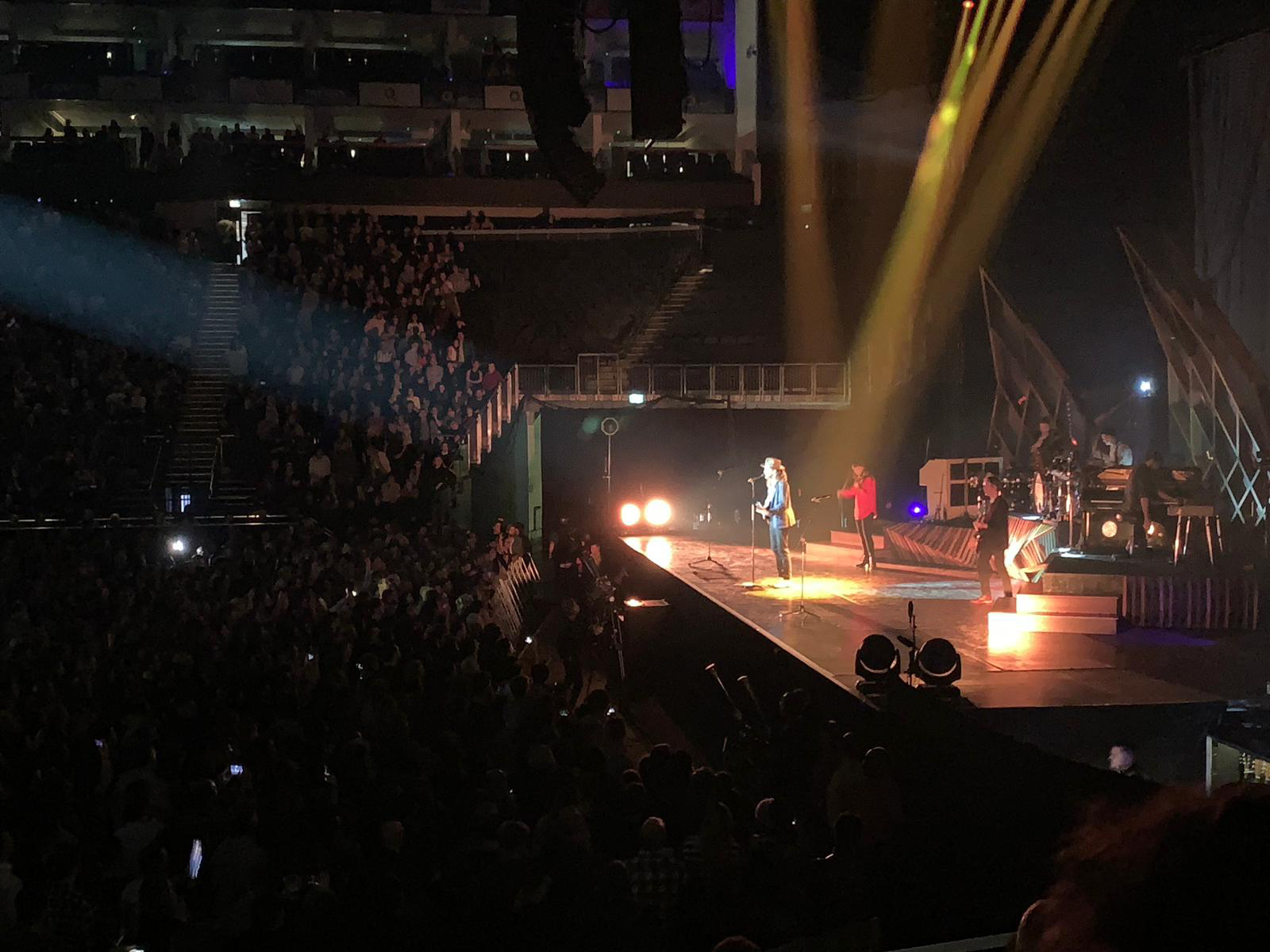 It's refreshing to hear Schultz share the pain and vulnerability behind 'Leader of the Landslide' – based on a family member's battle with addiction. And how many of us were put to shame when we learnt that 'Dead Sea' is the real love song, not 'Ho Hey'?
The backbone of it all has to be Schultz's long-time friend and band co-founder Jeremiah Fraites. You know a band has ironclad longevity when the drummer has been around for near decades. Schultz may be in the spotlight, but the whole band share in the glory of the stage tonight. As they line up for 'Ho Hey', it's a beautiful display: brothers and sister in arms.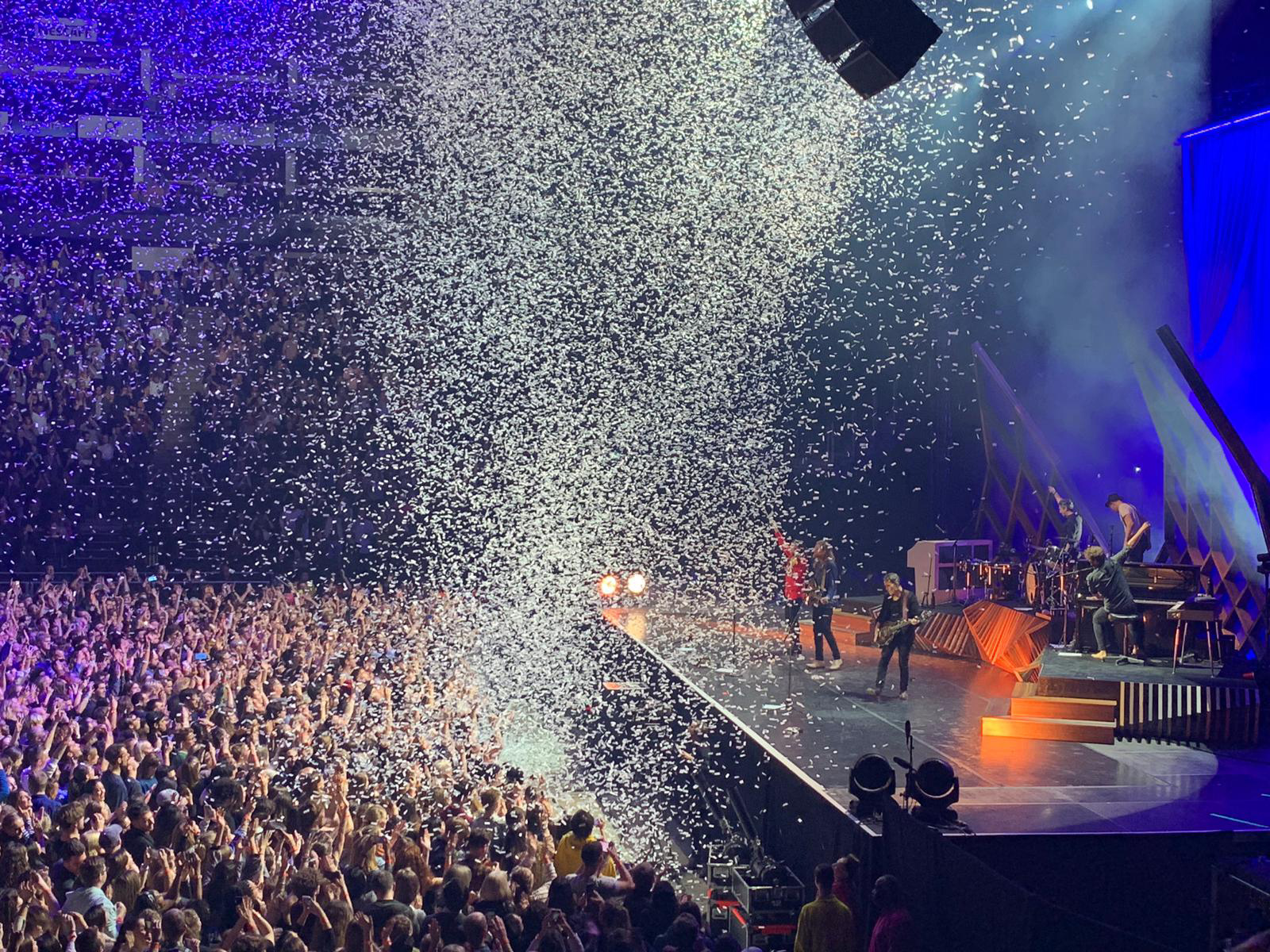 Everything about this gig feels extravagantly celebratory, like the biggest wedding party you've ever seen. We don't know what we're celebrating or who is getting married, but we all want to be a part of the festivities regardless. Their raw energy draws you, holds you, and makes you feel included.
You never know whether you'll get to play barns like the O2 more than once, so it's worth grabbing the moment. Celebrating how far you've come. Taking a moment to breathe in the thin air at the top of the heap. Tonight, we're privileged to share in the Lumineers' summit moment – and what a joy it is to peak with them.