Grapevine Gathering Festival Review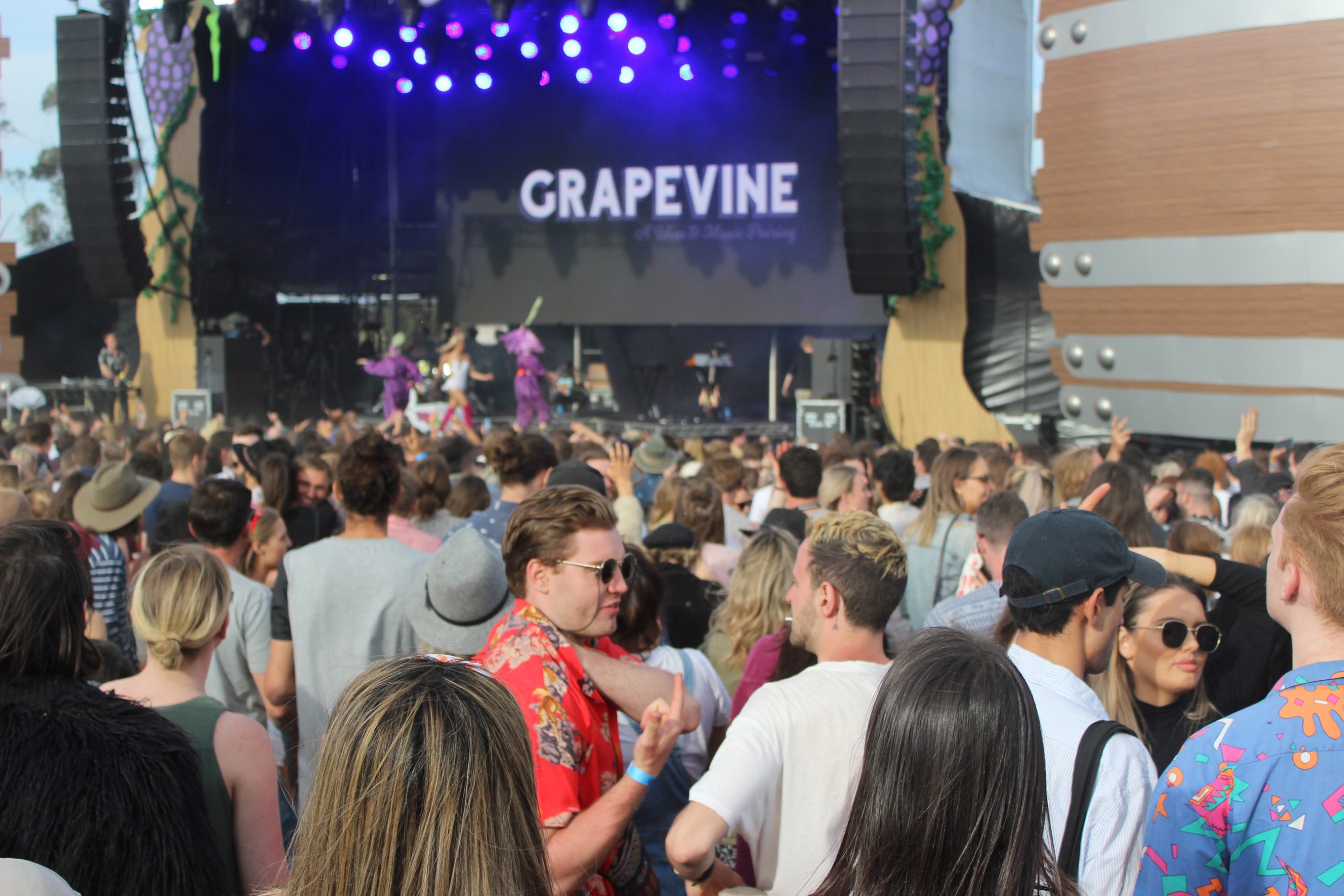 Whilst the rain might be pouring in the UK, summer is coming to Australia, and the sun was certainly shining for Grapevine Gathering Festival. Set 30 minutes outside Melbourne on a beautiful winery, with an awesome music line-up, what's not to like?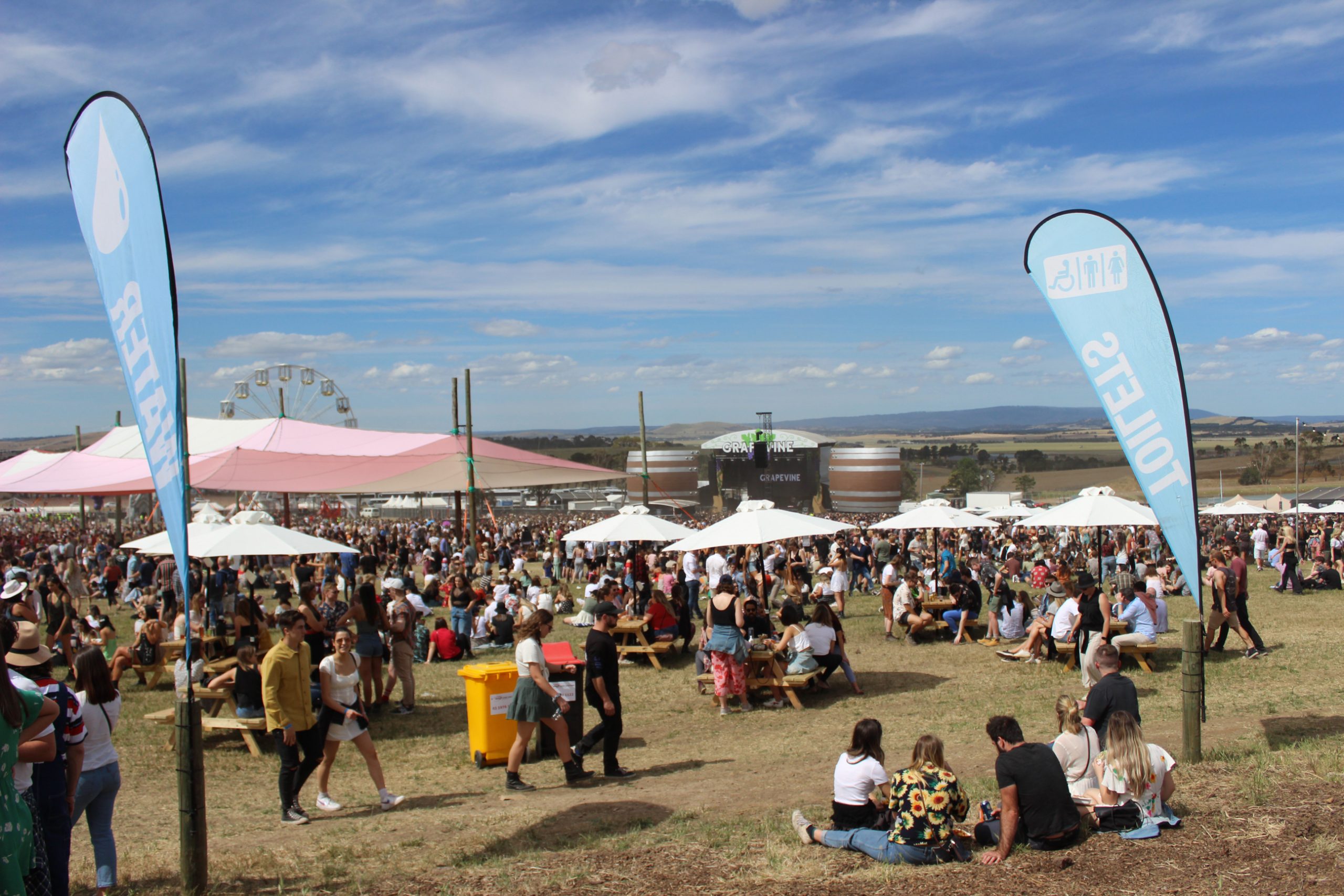 This year's line-up included Kira Puru, Touch Sensitive, Jack River, Mall Rat, Crooked Colours and Flight Facilities, who all put on solid sets and created a great vibe for picnicking on the grass and dancing in the sunshine. The headliners were Two Door Cinema Club and they stole the show, playing what seemed to be a back-to-back catalogue of hits (I always forget how many great songs they have). Alongside the lights and energy, they ended the festival with a bang.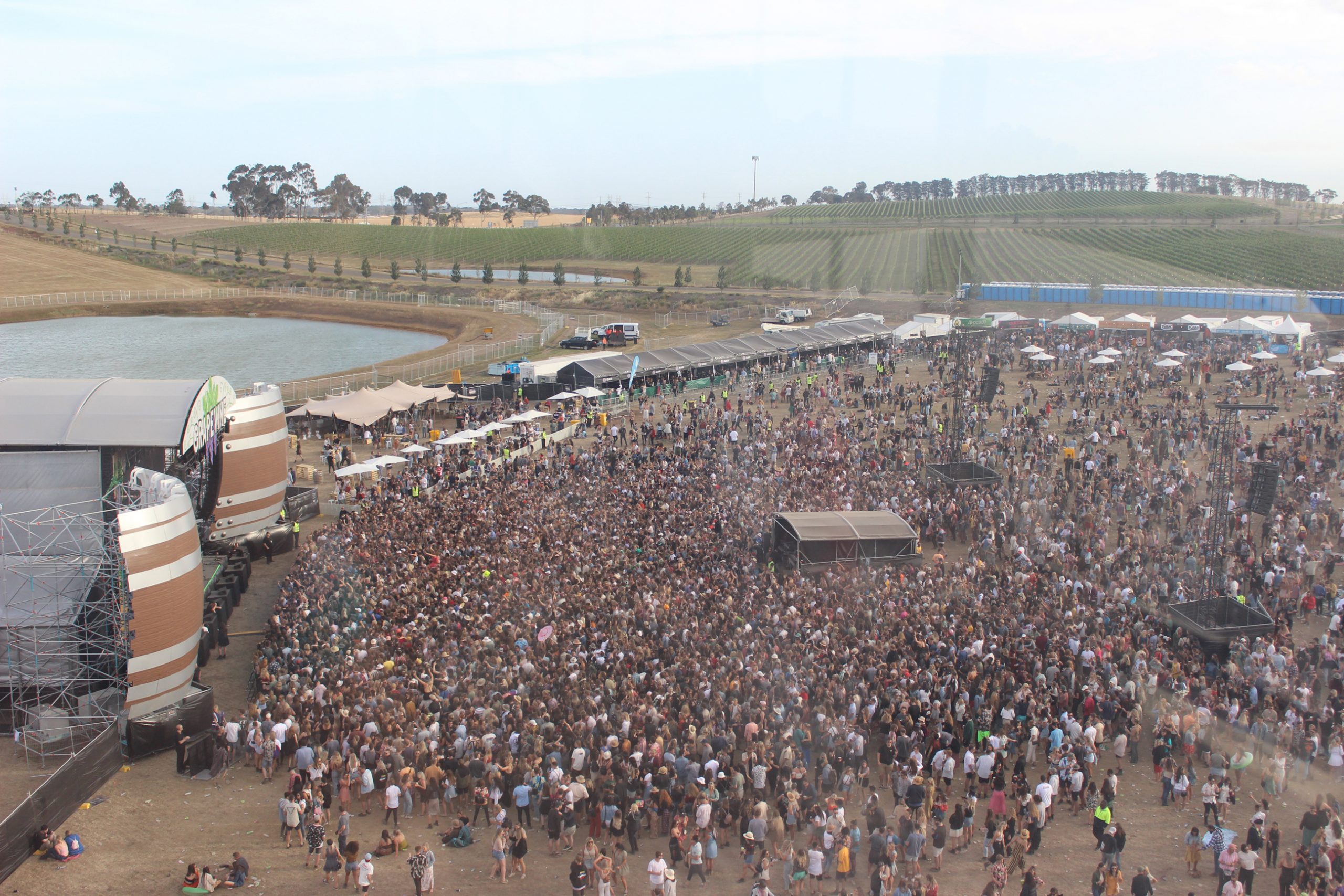 With the words Climate Crisis strewn across the media at the moment it was great to see a festival becoming more eco-friendly by providing shared transport and reusable options. There was an abundance of wine – red, white and sparkling, all of which were served in reusable bottles. These were also a great shout as it meant you spent less time queuing for the bar and more time with your friends. Another added benefit was that these bottles helped to create a great game of "spot the wine stained shirt" as throughout the day more and more people had red wine splatters on them; I assumed the more fun the more splatters, right?
There were plenty of food options and if you weren't a wino then a variety of hops were available too. They even had a Ferris wheel to get a bird's-eye view of the festival, which is always a winner in my book (even though I'm terrified of them).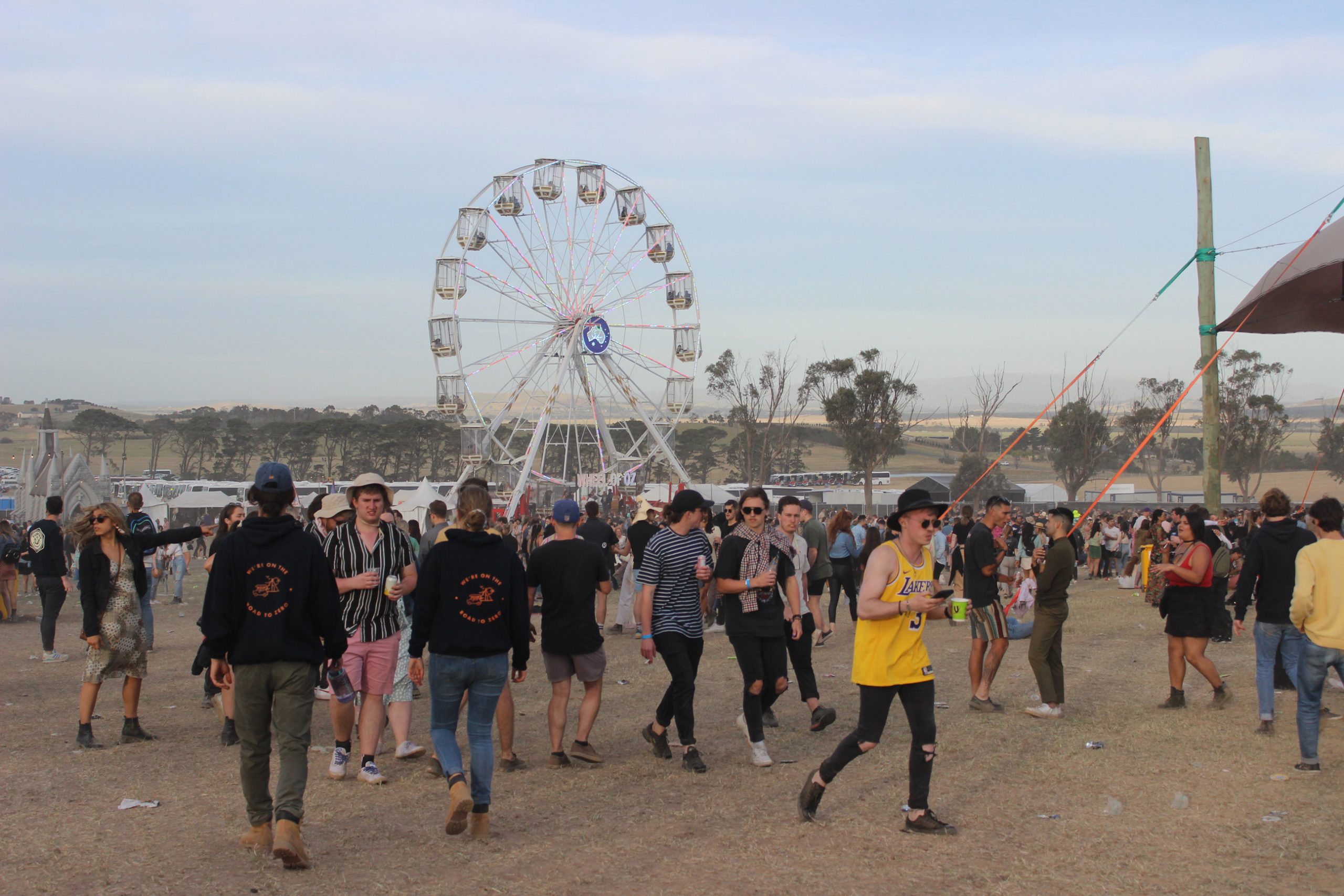 One of the downsides of the festival was the queuing; we queued for the bus, to get our tickets, for food bars and for toilets. There was one road in and out of the festival, which meant waiting for over an hour to reach the gates. I feel like this was an organizational flaw that cut down our party time, but if you put this aside – and if you had your best buds to keep you company – it wasn't too much of a problem.
What started as a lacklustre day of endless queues ended on a high as we danced in a field with – reusable – bottles of wine in hand and not too many wine stains! The festival is heading to NSW on the 30 November and to WA on 1 December – if you love your wine and great music, I'd grab some tickets before its too late.