Best albums of 2019: Michael Kiwanuka, The Teskey Brothers, Mabel and more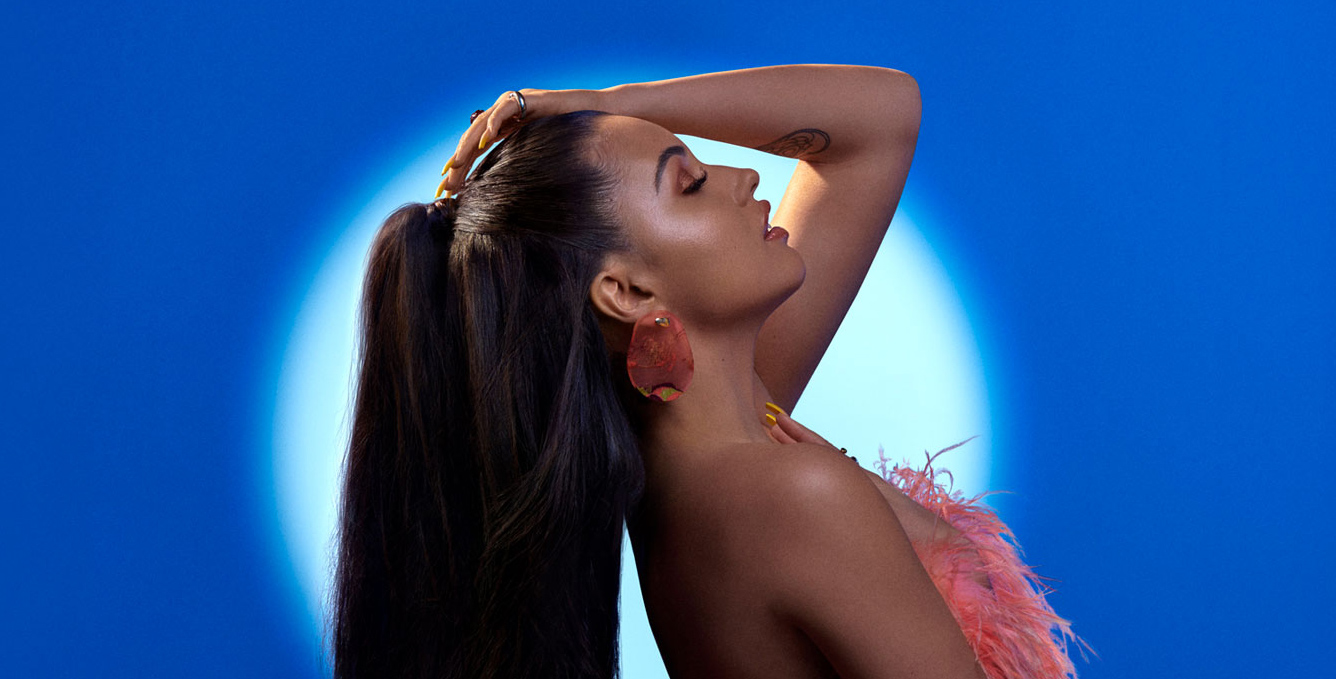 As the year draws to a close, Culturefly's crack team of music enthusiasts have been out and about, scouting for the very best new music of 2019.
If you're tired of getting your tips from artificial intelligence; if you'd like a human take on the blistering highs and goosebump cries that lit up our ears since last Christmas; if you want a flesh-and-blood musical trip – here's what we think will turn you on.
These are the records that made the hair on the backs of our necks stand up. These are the sounds that stopped us in our tracks in the street. These are the songs that connected with our hearts.
We hope they do the same for you.
Michael Kiwanuka – KIWANUKA
With 2016's Love & Hate, Michael Kiwanuka laid claim to the dusty crown of the soul kings once held by Marvin Gaye and Curtis Mayfield, injecting fresh life into the LP as a vehicle for artistic rhythm'n'soul. With 2019's KIWANUKA, he cemented that legacy and laid to rest any suggestion of flashes in pans. A luxurious listen, it sprawls across the singer's trademark mix of blues, folk and funk and benefits from the electric touches of producers Danger Mouse and Inflo. It sounds vintage but vital, assured and artful. If ever a new record justified the resurgence of vinyl, this is it. This is music to sink into, music that demands a good hi-fi and an easy chair. Enjoy it. – Josh Hinton
Sam Fender – Hypersonic Missiles
2019 has been Sam Fender's year and for good reason. His debut album, Hypersonic Missiles, feels like the lovechild of The Killers and Bruce Springsteen, blending pop-rock with rootsy Americana and classic indie vibes. Kicking off with a title track that could have come from the mouth of Brandon Flowers himself, and ending with the exquisite 'Use – Live', Fender takes listeners on a musical journey you'll never want to leave. I could wax lyrical for paragraphs, or you could just go and listen to this album yourself right now. You won't regret it. – Natalie Xenos
Ben Platt – Sing to Me Instead
Pitch Perfect and the original cast album for Dear Evan Hansen might have introduced the world to Ben Platt, but his debut album of original songs really lets us get to know him. Tracking the peaks and valleys of love, the stages of a relationship from fleeting romances to addictively in love, through to wishing for a shared future and then breaking up, Platt's powerful voice takes you through every soulful moment. This is an album to listen to from start to finish but a few standout songs include: 'Grow As We Go', 'Share Your Address' and 'Older'. – Nick Gomez
Khana Bierbood – Strangers From The Far East
These Thai rockers have released a killer album with the faded aesthetics of 60's/70's surf rock. The top hitter on the album is 'Plankton Bloom' with its tinny, twanging guitar reminiscent of 90's indie rock; crank this baby up and prepare to get transported to an island in southern Thailand surrounded by sun and coconuts. 'Dusty Lane' could be on a soundtrack to a Tarrantino movie with its heavy southern country/blues guitar emitting enough energy to fire a rocket into space. These guys sing in Thai but I think now is the time to treat your ears to international music because Khana Bierbood are awesome and I can't wait to see what they offer in 2020. – Cassie Andrews
Richard Hawley – Further
There's a certain nobility in continuing to plough your furrow regardless of fashion. That's the path that Richard Hawley has chosen on Further, a return to his gritty-crooner roots after the rockier outings of Standing At The Sky's Edge and Hollow Meadows. What Hawley does that no one else can – and what he does to perfection on this effortlessly gorgeous LP – is deliver aching romanticism without the slightest whiff of kitsch. Maybe it's because his voice sounds like the ghost of a thousand whiskeys; maybe it's because of the Chelsea dagger scar across his face; maybe it's because Sheffield lads are incapable of schmaltz. Whatever the cause, Further is the sound of beauty played by the beast. Do yourself a favour and discover something different with Hawley. – Josh Hinton
Wildwood Kin – Self-Titled
Contemporary alt-folk trio Wildwood Kin is a real family affair and their unity as a group shines through in their music. Formed by sisters Beth and Emillie and their cousin Meghann, the Devon born band blend whimsical indie folk and dynamic acoustic rock on their self-titled second album, the follow-up to 2017's Turning Tides. From the driving energy of 'Time Has Come' and 'All On Me' to the soft delicacy of 'Wake Up Sleeper' and 'Breathe', the 10-track album doesn't feature a single dud. If you like listening to haunting harmonies, heart-felt lyrics and beautiful arrangements, this is the album for you. – Natalie Xenos
Tegan and Sara – Hey, I'm Just Like You
Do you dance along in your room with headphones on? You'll want to once you start listening to the latest album from Tegan and Sara. This is laid back alternative music with crescendos that better pop songs wish they had. Hey, I'm Just Like You lays you down on the bed to close your eyes and imagine the stories it's telling, then picks you up again to walk out in the world. Tegan and Sara are experts at infusing their music with honesty, like a close friendship would, while being personal and relatable. This album is a beautiful experience. – Nick Gomez
Khruangbin – Hasta El Cielo
Khruangbin are an American trio who have a very unique sound, blending classic soul, dub, global music and psychedelia. Having previously released many dub b-sides, this album is an aural treat; perfect for chilled days by the pool or to help you through the festival blues. 'Mary Always' brings the drums to the forefront – add in some experimental sound effects and some classic Khruangbin basslines and you have a winner. It keeps the classic Khruangbin sound but remixes it into a super smooth chill out classic that will never age. – Cassie Andrews
Liam Gallagher – Why Me? Why Not
Liam Gallagher's second studio album follows up his hugely successful debut, As You Were. Opening track 'Shockwave' was the first single to be released, delivering a raucous, in your face sound – but you'd expect nothing less from the former Oasis frontman. It has a 60's sound with a catchy chorus, contrasting with the likes of 'One of Us', which has a slightly slower pace with subtle references to Gallagher's former Oasis days, teasing fans with the constant reunion rumours and sending them into overdrive. With an album this good, you can't help but want more. – Chloe Dobinson
Hozier – Wasteland, Baby!
It's hard to imagine that there's anything much left to say about Hozier. Suffice it to say that the Irish songsmith deserves his plaudits. Wasteland, Baby! builds on the promise of 2014's eponymous debut, adding richer instrumentation and more varied tones, in contrast to the blues crunch of its predecessor. The result is a lion's roar of an album, by turns crushing and crushed, exultant and emaciated. The man writes good tunes and sings them with fire, and his craftsmanship is obvious on this sophomore release. There's not a duff tune, not a pot-boiler among the bangers. An album that has longevity written into its DNA, Wasteland, Baby! will be with us for many a 'best albums' list to come. – Josh Hinton
Julia Michaels – Inner Monologue Part 1 & 2
Choosing which part of Julia Michaels' Inner Monologue to include in this list proved to be an impossible task. Both Part 1 and Part 2 are pure pop loveliness, both of them full of rhythmical earworms that burrow into your head and refuse to leave. Yet it's Michaels' lyrics that resonate the most; she writes and sings from the heart, speaking of anxiety, depression, friendship, love and heartbreak. Youthful, emotive and honest, this is an accomplished output from a singer-songwriter who's not afraid of laying her soul bare. – Natalie Xenos
King Gizzard and The Lizard Wizard – Fishing For Fishies
Hailing from one of the best cities in the world for music – Melbourne, Australia – these guys play psychedelic garage rock with a little blues thrown in for good measure. Having formed in 2010, they've released 15 albums in their career. If experimental rock is your calling in life, then this little pup will quite possibly blow your mind. It has everything: humour, electro, classic rock, heavy guitar, folk and funk. Music is always better when it has a meaning, right? Well, this album confronts problems in modern pop culture with songs such as 'The Cruel Millennial', 'Fishing for Fishies' and 'Plastic Boogie'. Get ready to shake your hips and dance like no-one's watching because this is my favourite album of 2019. – Cassie Andrews
Mark Ronson – Late Night Feelings
The fifth studio album from producer/songwriter Mark Ronson was released in June this year, gaining worldwide attention after the track 'Nothing Breaks Like a Heart' was released featuring US singer Miley Cyrus. The track had a different feel from other Mark Ronson releases, with a darker sound and heartfelt lyrics. Miley isn't the only collaboration on the album, with Lykke Li lending her seductive yet vulnerable vocals to 'Late Night Feelings'. The true highlight of the album, however, is 'Truth', which you'll probably recognise from adverts and features Alicia Keys and The Last Artful, Dodgr. The album is a massive departure from typical Mark Ronson songs, demonstrating his versatility as a producer. – Chloe Dobinson
Aldous Harding – Designer
It's probably a fair bet that the name Aldous Harding doesn't ring too big a bell in your brain. But isn't that just the joy of music? One day you're wandering along, minding your own business, and a work of art like Designer plops into your headphones, leaving you shaken and giddy. Harding deals in wistful, late-60s folk, delicious little slices of melodic invention replete with close harmonies, tasteful orchestration and wickedly weird lyrics. Designer is her third LP, and it's nothing less than a gift. Openers 'Fixture Picture' and 'Designer' are as flawless as any new songs you're likely to encounter this year, and Harding's breathy voice is the perfect guide through the willowy music. Music for rainy days and seaside exploring – and the joy of the unknown unknown. – Josh Hinton
The Teskey Brothers – Run Home Slow
https://www.youtube.com/watch?v=IvbBlhuZZmk
The second studio album from Australian indie-blues quartet The Teskey Brothers is music to groove and drink to, to love to and drive down an endless, empty highway to. It feels as if it was transplanted from another era and yet there's nothing outdated about it thanks to Josh Teskey's rich, gravelly voice and the soothing rhythm and blues backing. As our writer Josh Hinton put it in his album review back in August: "This is wholesome, soulsome music. Otis Redding didn't die: he was reincarnated as an Aussie guy called Josh Teskey." I couldn't have put it better myself. – Natalie Xenos
Weezer – Weezer (Black Album)
From the opening of the first track, 'Can't Knock The Hustle', you're into the banging beats and energetic sound of the latest Weezer album. A neat ten songs, this is a compact set of tracks that ebbs and flows with the kind of alternative sound that makes it perfect for travel, by foot, rail or road. There are softer moments in tracks like 'Byzantine' and 'Piece of Cake' and moodier pieces like 'Zombie Bastards' and 'California Snow'. It's a great album to put on when you want to get your day going without an adrenaline injection. – Nick Gomez
Mabel – High Expectations
Released in August this year, High Expectations is the debut album from Brit singer Mabel. The album lives up to its title, with tracks 'Don't Call Me Up' and 'Finders Keepers' being the true music highlights of 2019. Another standout track is 'Mad Love', which demonstrates the young singer's songwriting ability as she discusses themes of love and relationships – something that we can all relate to. The confidence of these songs – and the album as a whole – reassures us that there's still decent pop music out there. – Chloe Dobinson
Honourable Mentions: Sharon Van Etten – Remind Me Tomorrow, Angel Olsen – All Mirrors, Vampire Weekend – Father of the Bride, Lana Del Rey – Norman Fucking Rockwell!, Ariana Grande – thank u, next, Billie Eilish – When We All Fall Asleep, Where Do We Go?