Theatre Review: Jack and the Beanstalk at Theatre Peckham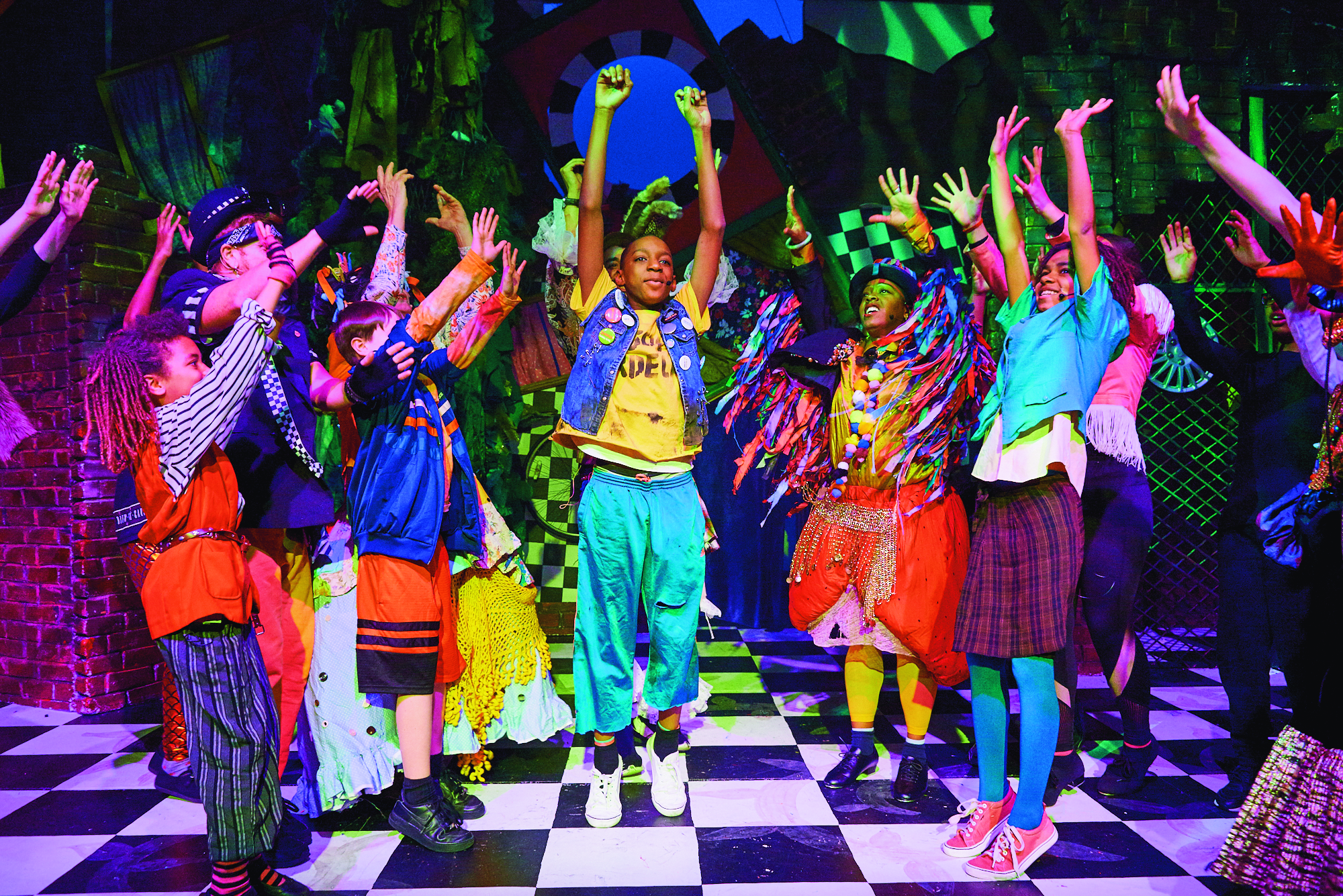 An enthusiastic cast produce a fun modern pantomime in the heart of south east London. There are plenty of original songs, vibrant costumes and family friendly jokes to enjoy as we whirl between up and down worlds. Theatre Peckham mix a random assortment of new characters into a traditional story to create their own unique Christmas show.
The heroic Jack has a couple of interesting sidekicks, an invisible friend rabbit called Dizzy (Luis Gustavo Silva Navarro) and new girl in the village Lucy, a wannabe detective. This intrepid trio start searching for a couple of common thieves and end up in an ogre's castle at the top of a magic beanstalk. There they encounter an extraordinary tap dancing hen (Tamara McKoy-Patterson) and a harp with a big singing voice (Kitty Hollingsworth). Fortunately Nawaz Henry is on hand as Shot the Poet to explain these weird and wonderful events with his tasty rhymes.
Michael Bertenshaw is a brilliant laid back dame with a ukulele. He's a warm and friendly Mrs Trott, always there to move the plot along, keep the audience involved and make everyone chuckle. It's easy to boo and giggle at Biz (Michael Gonsalves) & Boz (Nova Skyla Foueillis-Mosé), a proper pair of little and large villains. The majority of the cast are kids so two groups alternate the parts, the blue team featured on opening night. They included Cyrus Abraham-Odukale & Aïko Foueillis-Mosé as another lively double act, bouncy Jack Trott and whip smart Lucy, amidst the banter they learn important lessons about friendship. There's double duty for Yinka Williams who creates two funny and distinct characters, gruff landlord Mr. Fleece and musical housekeeper Mrs Porridge.
The whole cast get to bust their moves in fluid dance routines which fill the space. The backdrop is simple and effective, particularly when the UV lights are switched on up in the dingy lair. The appearances of the beanstalk and Uggluck the ogre are smartly staged and the booming voice of young Barney Lundie-Ball adds to the spectacle. It feels like everyone knows their way around the stage and is having a jolly good time. Suzann McLean directs an entertaining show, a Jack with gumption and gusto in bucket loads.
★★★
Jack and the Beanstalk is on at Peckham Theatre until 22 December 2019