Book Review: An Unlikely Spy by Terry Deary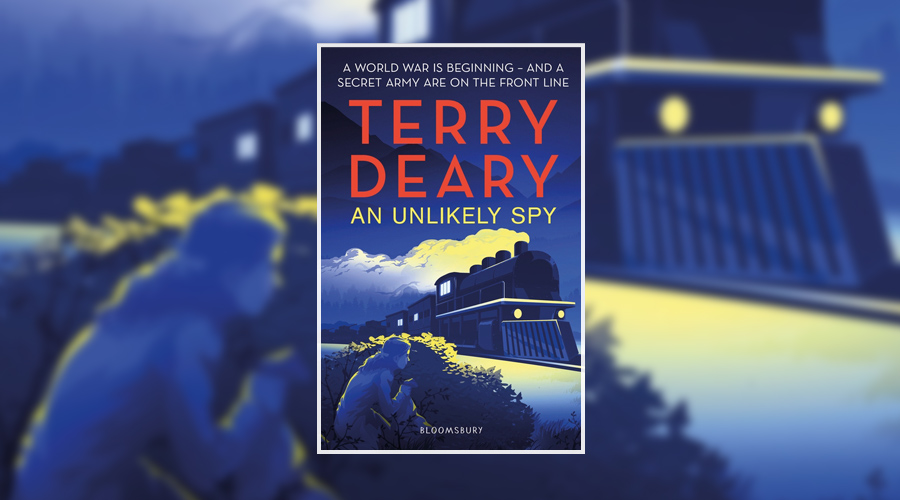 As another year passes and we head into a new decade, we move further and further away from the global events that defined history. Yet it's never been more important to educate younger generations on the first and second world wars. With September 2019 marking 80 years since the start of World War II, Terry Deary's An Unlikely Spy carries even greater resonance, shining a light on the conflict from the viewpoint of a young girl supporting the French resistance.
The year is 1939 and Britain and France have declared war on Germany. Brigit lives in Coventry with her French mother and German father. Considered an enemy of Britain due to her paternal heritage, she's tormented by both her peers and teachers – though she takes it on the chin and adopts a shrewd kill-them-with-kindness approach. When she's evacuated to Wales with all the other children, Brigit seizes her opportunity to run away and join her mother in a special training camp, where Churchill is building a secret army of spies and saboteurs.
Brigit and her mother Aimee are soon sent into Nazi-occupied France, to a quiet, rural sector on the Somme, where they join forces with a select number of untrained resistance fighters including a news reporter, a teacher and a blacksmith. Their clandestine mission is to sabotage the transport and electrical lines, slowing the German invasion down and ferretting out double agents working for the enemy. Brigit is surrounded by adults in an unfamiliar country patrolled by the Gestapo, but she has the perfect cover: she's just a child, and nobody would suspect children of being infiltrators.
An Unlikely Spy follows on from Deary's The Silver Hand, which centred on Brigit's mother and father in their youth during the Great War. Like Aimee, Brigit is a gutsy and quick-witted character who follows her heart and trusts her instincts. Not many children would have the bravery and fortitude to undertake the risky tasks that Brigit does, let alone do it willingly and quite often with a smile on her face. Aimee might be the adult and Brigit the child, but she never treats her daughter as anything other than an equal. They're fighting this war together, just like everyone else.
Whilst the majority of the story is told from Brigit's young perspective, Deary ramps up the tension by offering glimpses of what's happening on the German side as they try to capture the spies and saboteurs. With short, fast-paced chapters, An Unlikely Spy shows the fighting spirit of both British and French people during the war. Not just soldiers specially trained to fight but the ordinary, unassuming men, women and children who take up arms for their respective countries.
Terry Deary has been writing fiction and non-fiction books for over 40 years. He's sold over 32 million copies and his Horrible Histories books – which celebrated their 25th anniversary in 2018 – have been adapted for both screen and stage. Yet An Unlikely Spy is one of his best to date, capturing a period of history that must be remembered and never repeated. It's an entertaining and enlightening wartime tale, told with Deary's trademark wit and imagination.
★★★★★
An Unlikely Spy was published by Bloomsbury Education on 11 July 2019