The Teskey Brothers – Run Home Slow Review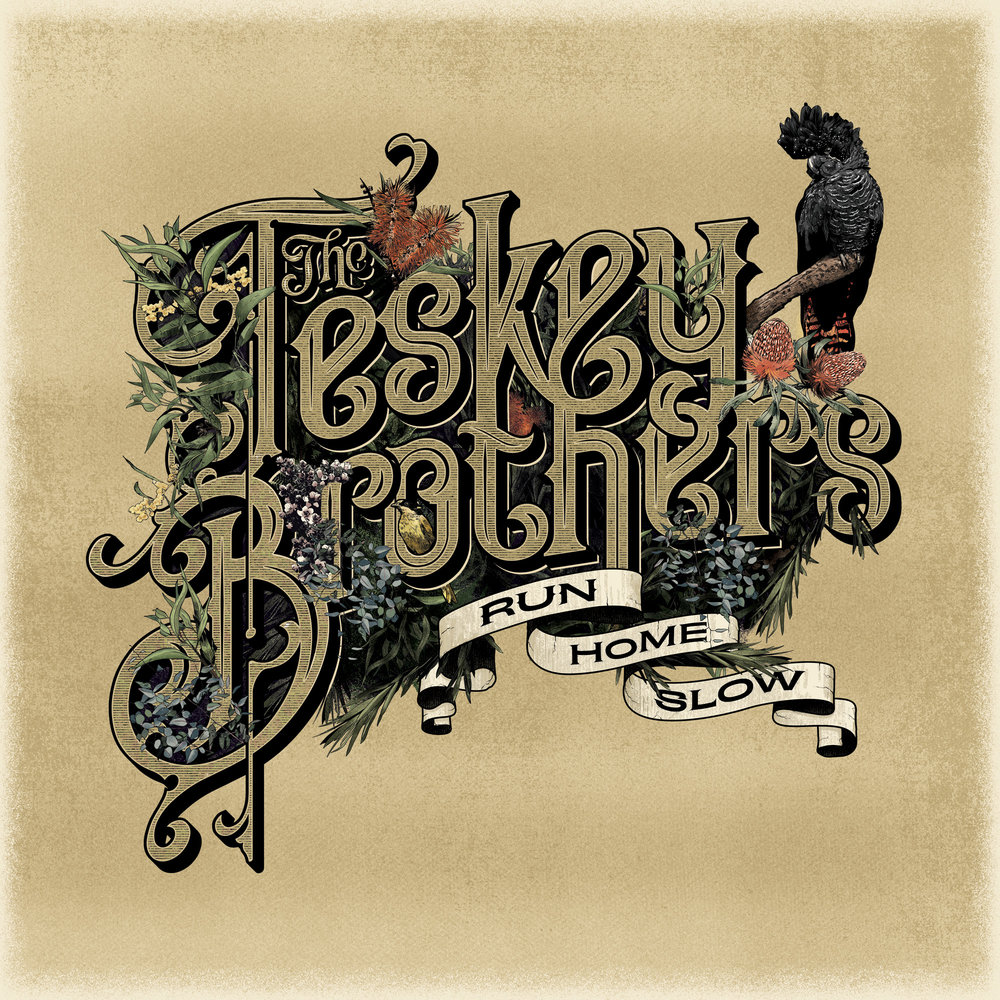 They say that love makes you crazy, and now I know it to be true. I love this record, and within a few rotations I was dancing around my flat like a wild turkey. The Teskey Brothers have done did it again.
This is wholesome, soulsome music. Otis Redding didn't die: he was reincarnated as an Aussie guy called Josh Teskey. The dudes from Down Under make that early-in-the-morning, quarter-til-three sound like they were born to do it. Unhurried and rough around the edges, the blue mood just spools out of the speakers, a perfect distillation of the ingredients that make R&B beguiling. Run Home Slow isn't fresh and it isn't hip, but who needs to be those things when you can be timeless?
The mood for the album is set in its opening seconds, when the Teskeys fluff their timing and start the tune over from the top. There's no Quincy Jones perfectionism here – this is organic troubadour stuff. Putting needle to wax is like opening the barn door on band practice. It would sound like a work in progress if it wasn't so lovely. Not for the Teskeys the temptations of ProTools – this is the sound of wood, wire and microphones.
And what a sound it is. Opener 'Let Me Let You Down' sounds like it's existed for centuries, so deep is the groove, while Floydian jam 'Paint My Heart' takes a far-out float down the river of psych, offering up wailing backing vox and a full-on O-face guitar riff.
At the other end of the scale, 'So Caught Up' plies a distinctly Amy Winehouse trade, chopping like a rushed butcher, and 'Sun Come Ease Me In' vamps along on a shimmering organ riff that would be right at home with Lucy in her sky with diamonds.
As if that wasn't enough, halfway through proceedings 'Sunshine Baby' suddenly takes a left turn into Leon Redbone territory, corralling banjo and glass harmonica into a lazy walking blues that's as winsome as it is weird.
Binding the whole gumbo together is Josh Teskey's otherworldly voice. It's quite baffling that a person could open their mouth and make that noise. It sounds like longing, like pain, like triumph. For sheer aural quality, he'd stand up next to any of the Motown greats. Like hot chocolate or good wine, his singing is a joy just in itself.
Class never goes out of style, and on this evidence, the Teskeys have plenty of both to spare. There's a lot to love on 'Run Home Slow', best enjoyed with low lighting and that special someone. Get in the groove, man.
★★★★