6 Must-Read Books For Autumn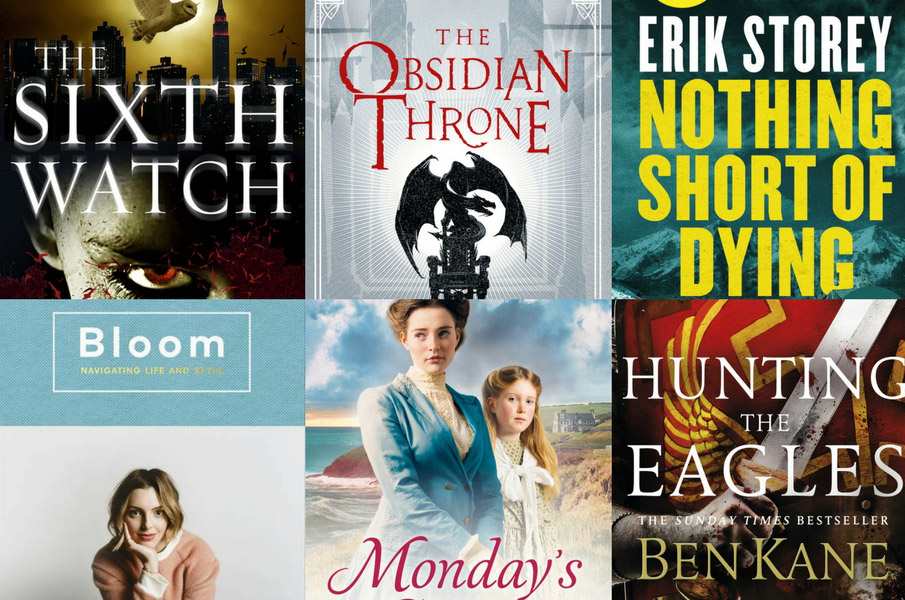 Deciding on which book to read next can be a difficult task for bibliophiles. Do you go with an eerie fantasy hardback or a heart-warming family paperback, a pretty lifestyle book or a gripping historical saga? Always willing to share bookish recommendations, I've put together a list of six very different books that will get you through October and November. There's something for everyone!
The Sixth Watch by Sergei Lukyanenko (1st September 2016, William Heinemann)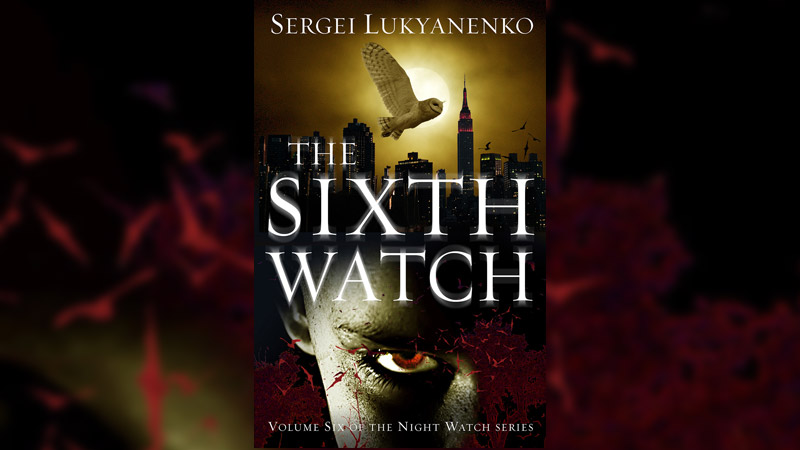 Halloween is just around the corner and what better way to get in the spooky spirit than indulging in a little supernatural fantasy? Sergei Lukyanenko's The Sixth Watch is the latest chapter in the prolific author's absorbing and addictive Night Watch series. Continuing the quality of the previous five novels, this sixth and final instalment sees Higher Light Magician Anton Gorodetsky investigating vampire attacks on innocent people in Moscow, where the victims' names spell out a message that just happens to be his name. Anton's investigation into the attacks takes him to a Prophet who foresees the end of all life unless Anton is able to reunite the enigmatic Sixth Watch organization. Translated from Russian, the concluding book in Lukyanenko's dark and creepy series is an essential read for anyone who's followed Anton's journey from the beginning. Vampires, magic, frightening prophecies…supernatural fiction doesn't get any better than this.
Nothing Short of Dying by Erik Storey (25th August 2016, Simon & Schuster)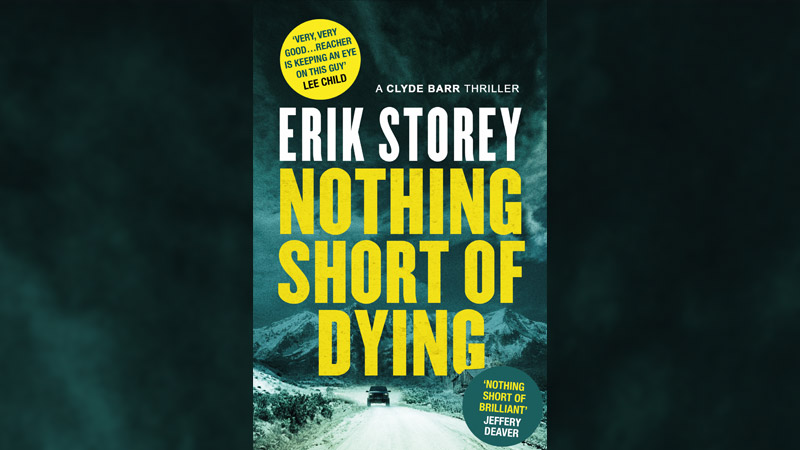 If Lee Child-style action is more your sort of thing – and who doesn't love a really good thriller – then Erik Storey's Nothing Short of Dying is guaranteed to keep you on the edge of your seat. The former wilderness guide's debut novel introduces a brand new protagonist to the thriller world, one who will give Jack Reacher a run for his money. Clyde Barr is used to danger and violence. A drifter with deadly skills and a dark past, Barr just wants some peace and quiet. Of course, just when it seems his peaceful existence might be within reach, he gets a panicked phone call from his sister, Jen, who begs him to come and get her. Despite having no idea where Jen is or who might have taken her, Barr sets out to find his sibling with the help of an unlikely ally. Tense and gritty, with a strong, fearsome hero you can root for, Nothing Short of Dying is one of this year's best thrillers from a new author.
The Obsidian Throne by J. D. Oswald (20th October 2016, Michael Joseph)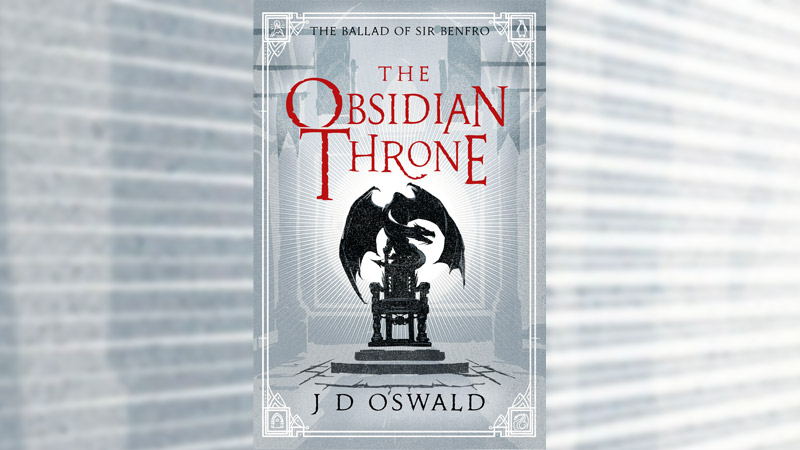 Back in 2014, I reviewed J. D. Oswald's Dreamwalker – the first book in The Ballad of Sir Benfro series. Now, two years and four books later, it's time to see how Errol and Benfro's journey ends. Their destinies are further drawn together in The Obsidian Throne, as the future of all life in the Twin Kingdoms falls into their hands. Dragons threaten to destroy the world, Queen Beulah threatens to raze it to the ground, and everything rests with two unlikely heroes, a boy and a dragon whose fates were entwined from the beginning. Oswald writes of mythical lands and fantastical creatures in the same way Tolkien did, igniting the imagination of fantasy-lovers whatever their age. Game of Thrones might have made dragons cool but The Ballad of Sir Benfro brings them to life with surprising humanity. Read the first four books and continue with this inventive and magical tour-de-force – it'll be time and money well spent.
Hunting The Eagles by Ben Kane (27th August, Arrow)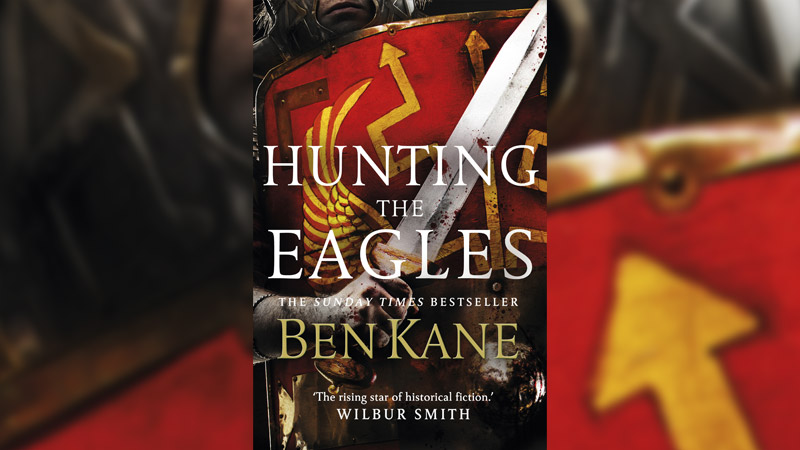 From mythical history to something inspired by our own ancestors, Ben Kane has been lauded a "rising star of historical fiction", and it's easy to see why when you read his latest book, Hunting the Eagles. If you're partial to stories about Romans, Centurions and fierce warriors, this brutal and bloody book should be at the top of your must-read list. A Spartacus-like tale about the Varian disaster, Hunting the Eagles follows Centurion Tullus and his legionaries who fight back against their enemies, beginning a brutal, life-threatening battle. Inspired by actual events and historical characters, this book is the perfect way of learning about the Romans in a vivid and intense way.
Monday's Child by Linda Finlay (20th October, Michael Joseph)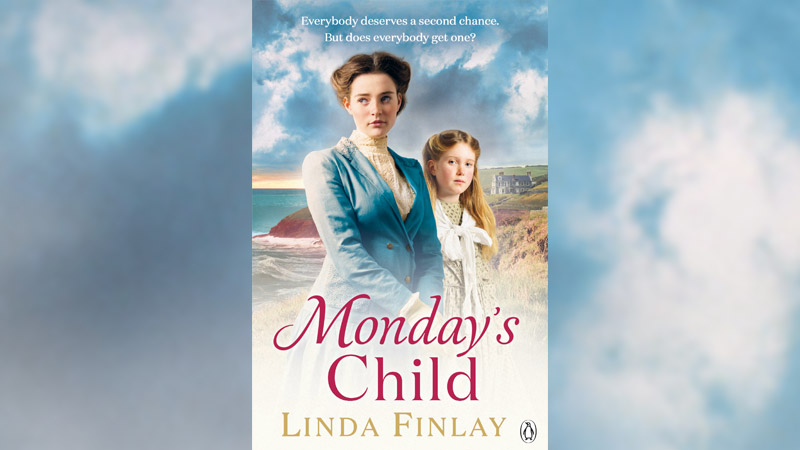 Searching for something a little less bloody and a little more emotional page-turner? Bestselling author Linda Finlay is back with a brand new book series called Red Cliffs Ragged School. The first book in the saga is Monday's Child, which centres on a woman called Sarah Sullivan who is summoned to a rambling house in Devon, founded to give a home to children escaping poverty. Sarah's nursing a broken heart after being jilted by her fiancé and Red Cliffs gives her the opportunity to find a new life by helping the mischievous children from the city slums; that is until something threatens the school – and the children's – future. Finlay writes with warmth and feeling, creating the book equivalent of a Sunday night period drama. Poldark can keep Cornwall because Monday's Child will make you fall in love with Devon.
Bloom by Estée Lalonde (1st September, Ebury Press)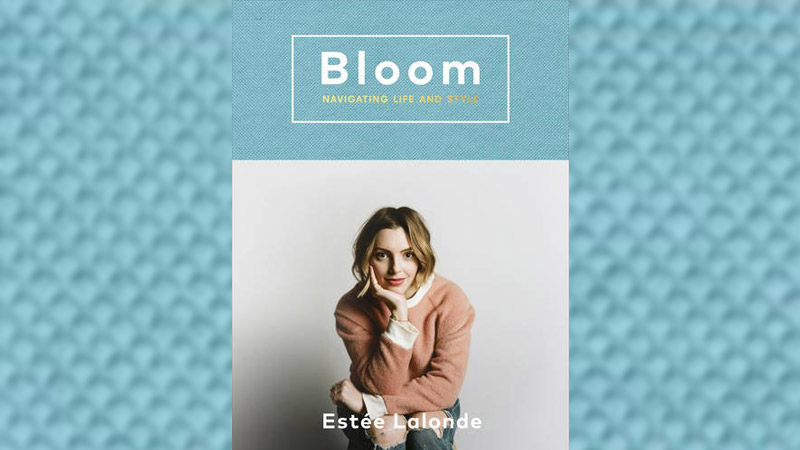 Whilst fiction is the ultimate way to escape the hassles of every day life, there's one non-fiction title that I absolutely love, and that's Estée Lalonde's Bloom. From the outside this is just another lifestyle book – but look inside the pages and you'll instantly be inspired by the beauty and lifestyle vlogger's warm personality and the way she looks at the world. Watching the social influencer's YouTube videos, it's impossible not to get swept up in her positive, 'life is wonderful' approach. This transfers over to her first book, which tracks Estee's journey of self-discovery, covering everything from family to friendship to female empowerment. It's not a self-help or beauty manual, though it does have hair tips, fashion and food advice, all told with an approachable, unique voice. If you love Estée's YouTube page, you'll adore this book.