6 books that are perfect gifts for Mother's Day 2019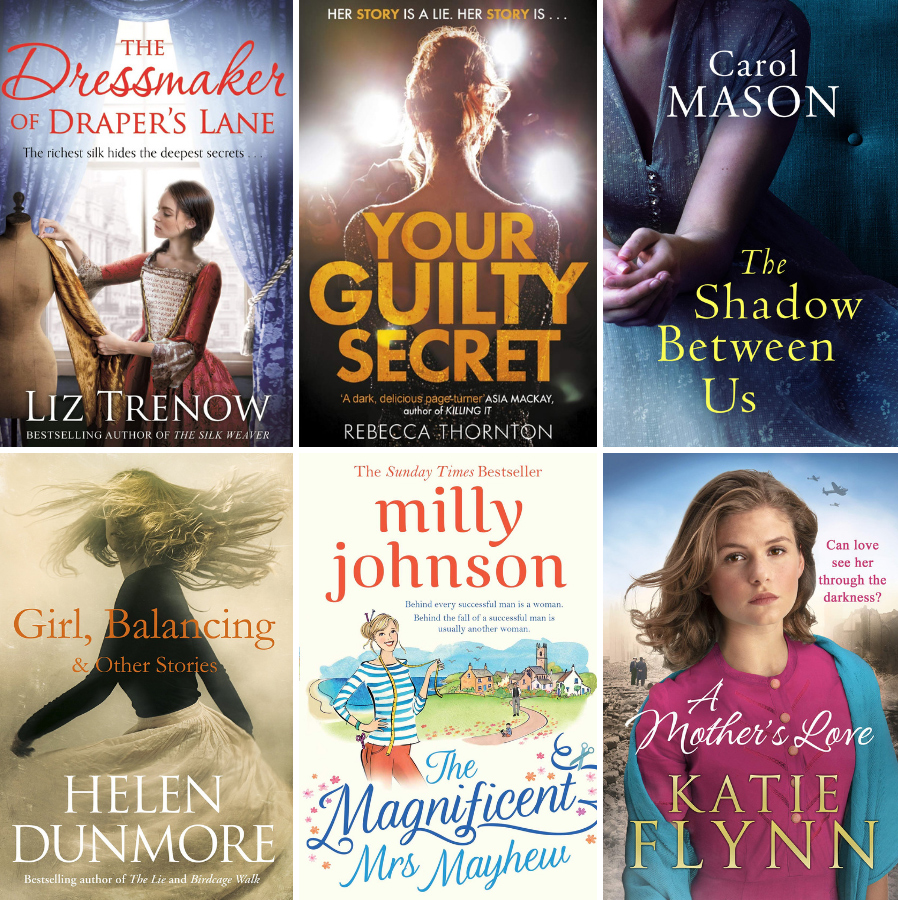 One of my favourite books growing up was Jill Murphy's Five Minutes' Peace, an illustrated children's story that captured the plight of Mrs Large as she sought just five elusive minutes of peace and quiet from her boisterous children and the responsibilities of motherhood. It was a pure delight; a timeless tale that's as relatable now as it was when it was first published in 1986.
For those who haven't discovered the simple joy of Murphy's story, Walker Books have published a special edition of the classic picture book for Mother's Day 2019 and it's the perfect gift for busy mums yearning for a little 'me time'.
If you need even more bookish inspiration, here's our round-up of the best new books to give the super woman in your life this Mother's Day.
Girl, Balancing and Other Stories by Helen Dunmore
Published posthumously, Helen Dunmore's final volume of short stories is a moving and insightful exploration of family, parenthood, friendship, love, grief and the complexities of the human condition. The best-selling author has long been considered one of our country's finest novelists and this collection of over 30 stories is a lasting testament to Dunmore's wisdom, heart and elegant way with words. (7 March, Windmill Books)
The Magnificent Mrs Mayhew by Milly Johnson
Sophie Meyhew is intelligent, stylish and graceful. She's the flawless trophy wife to her charming and powerful political star of a husband. But when his indiscretions hit the press, the titular magnificent Mrs Mayhew reaches her limit. Fleeing to a small Yorkshire village close to her heart, Sophie finds freedom and a community that lets her soul soar – giving her an opportunity to contemplate her future. An uplifting story of life, love and laughter, this is feel-good fiction at its best. (7 March, Simon & Schuster)
Your Guilty Secret by Rebecca Thornton
The dark and damaging side of celebrity culture is at the core of Rebecca Thornton's psychological suspense thriller about a woman unravelling in the public spotlight. As a regular on the showbiz pages, Lara King's world is perfectly curated for her audience. She's used to her entire life being dissected but when a terrible incident shatters her family's facade, Lara finds herself at the centre of a media frenzy. Your Guilty Secret is a clever and thought-provoking exploration of the pursuit and cost of fame. (7 March, Zaffre)
The Dressmakers of Draper's Lane by Liz Trenow
Liz Trenow's latest historical novel revisits the London silk trade featured in her previous book The Silk Weaver. Set during the mid-eighteenth century, the story follows Miss Charlotte, a woman who rose from poverty to own a successful dressmaking business, much admired by London society. Trenow weaves the past and present together as a small piece of rare silk prompts Charlotte to delve into her past. This is an evocative and slow-burning tale of family, long buried secrets and a search for answers. (21 February, Pan)
The Shadow Between Us by Carol Mason
Desperate for a fresh start after her life falls apart, Olivia packs her bags and moves to the remote and picturesque Port Townsend. There she joins a letter-writing club and connects with wounded ex-soldier Ned, a newfound friendship that forces Olivia to confront memories she'd rather forget. Carol Mason's book is about a woman running from her heartbreak and learning to heal her emotional wounds. A poignant and compelling piece of women's fiction. (21 March, Lake Union Publishing)
A Mother's Love by Katie Flynn
A Mother's Love is another heart-warming wartime tale for historical fiction fans who enjoy plenty of nostalgic romance and struggle. The novel centres on fifteen-year-old Ellie Lancton who, after the death of her mother, is forced to leave her beloved Liverpool behind and seek refuge from the air raids in the countryside. Without her mother's guidance, Ellie must learn to fend for herself, finding friendship, work and love along the way. With bonus content including a guide for how to make lavender bags, this book makes a lovely Mother's Day gift. (21 March, Arrow)