10 albums to look forward to in 2018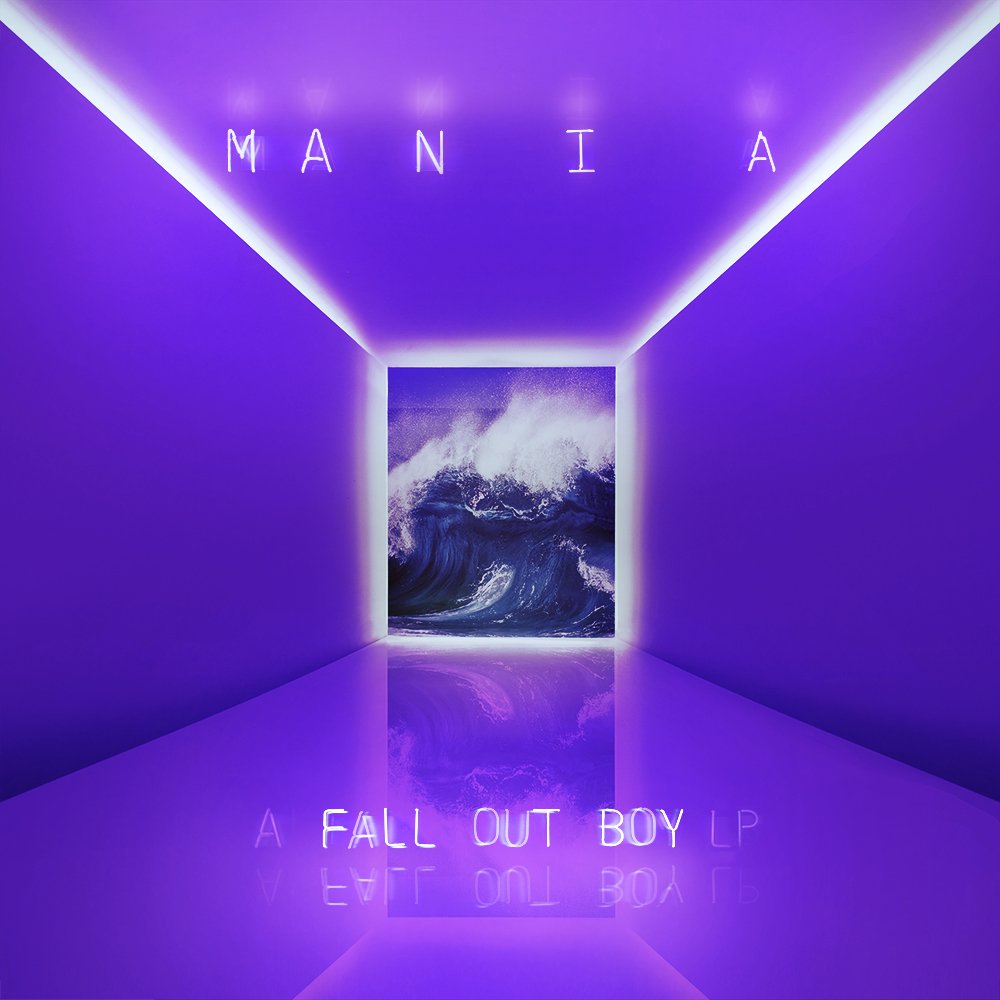 Following on from our best of 2017 list, we take a look at some of the most anticipated rock, indie, electronic and hip-hop albums being released in 2018.
Fall Out Boy, Mania (19 January)
Kicking 2018 off in style, American band Fall Out Boy will release their seventh studio album Mania. Tracks 'Young and Menace' and 'Champion' have given a taster of what to expect from the rock four-piece, proving they're still a great contender for one of the best rock bands around today.
Arctic Monkeys, TBA (Date TBA)
Good news Arctic Monkey fans! The band is back in the studio. Bad news, there's no official confirmation but bassist Nick O'Malley has confirmed that the band are recording music. It will be their first release since 2013's AM.
The 1975, Music For Cars (Date TBA)
Music for Cars is the upcoming album from Manchester rockers The 1975. Although there's no official release date, it will be an EP album following their second studio release, the epically titled I Like It When You Sleep, for You Are So Beautiful yet So Unaware of It. The band have been teasing fans with Instagram audio clips of what to expect from the record.
Franz Ferdinand, Always Ascending (9 February)
Scottish band Franz Ferdinand return with new studio album Always Ascending, as well as a new line-up since the departure of guitarist Nick McCarthy. Earlier this year the band released the title track and lead single, and you can expect to hear more music from their upcoming album when they play dates on their world tour.
Julian Casablancas & the Voidz, TBA (Date TBA)
Julian Casablancas' side band is expected to release the follow up to their underrated debut album, Tyranny, at some point in 2018. Expect scuzzy guitar, electro synthesizers and distant vocals from Casablancas.
The Vaccines, TBA (Date TBA)
'Let Me Take You Surfing in the Sky' and 'Your Love Is My Favourite Band' were both new tracks played by The Vaccines as part of their summer gigs. This new material has a punchy, energetic and catchy sound, with The Vaccines sticking to their trademark style, carrying on from their 2015 album English Graffiti. Hopefully we'll hear more new songs when the band plays a small UK tour in April '18.
MGMT, Little Dark Age (Date TBA)
Following a break after their third album in 2013, MGMT return with a darker, edgier sound. In October 2017 the American duo announced Little Dark Age as being the name of their forthcoming album and lead single. Expect the unexpected from this release, with tracks 'When You Die' and 'Me & Michael' having a more experimental sound.
The Prodigy, TBA (Date DTA)
No album title and no official release date has been announced from the iconic dance trio The Prodigy but here's hoping for new material when they headline festivals We Are Electric and Festival Les Déferlantes Sud de France in the summer.
Major Lazer, Music is the Weapon (Date TBA)
Major Lazer's long-awaited fourth studio album, Music is the Weapon, is another one with no official release date but the trio have confirmed collaborations with Ariana Grande, The Weeknd and Travis Scott. Keep your eyes and ears open for this.
Cardi B, TBA (Date TBA)
American rapper Cardi B will release her debut album at some point in 2018. The as yet unnamed, yet hotly anticipated record is certainly keeping fans waiting, but in the meantime you can listen to tracks 'Bodak Yellow' and 'No Limit'.