Live Music Review: Franz Ferdinand at O2 Academy Brixton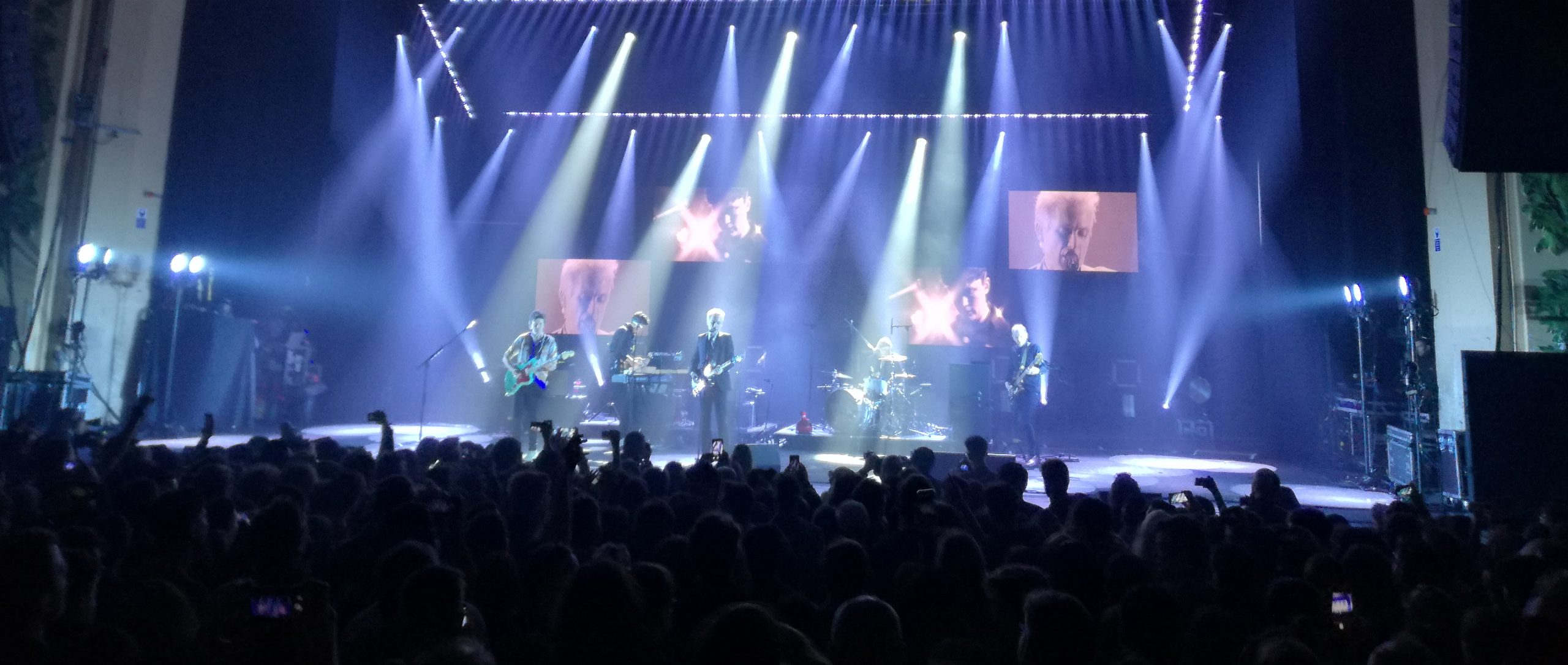 'Rock star' is an overused phrase. It's been diluted over the years to mean an all-round good egg, a person worthy of your praise, a dedicated charity worker. Tonight, however, on the cavernous stage of the Brixton Academy, Franz Ferdinand's frontman Alex Kapranos reclaims those words for what they truly mean: the thrusting, pirouetting, alpha-male-meets-androgynous-camp, drum-major, come-on-give-me-more excess of Bowie, Mercury and Jagger. This gig, part of Franz Ferdinand's synthy rebirth following the appointment of new guitarist Dino Bardot, is a masterclass in rock histrionics, pure and simple.
In honesty, though, I wasn't sure what to expect. It's been 14 years almost to the day since the release of Franz Ferdinand's explosive debut, and that's a long time in pop (and in the rest of the world – I was still in primary school back then). It's certainly been long enough to extinguish the eternal flame of other groups – The Smiths only lasted five years from start to finish, and by the time heroes like The Kinks reached year fourteen they were churning out turgid rehashes of past glories. Franz Ferdinand aren't exactly known for their latter-day hits, so there's a lot to prove coming into this show.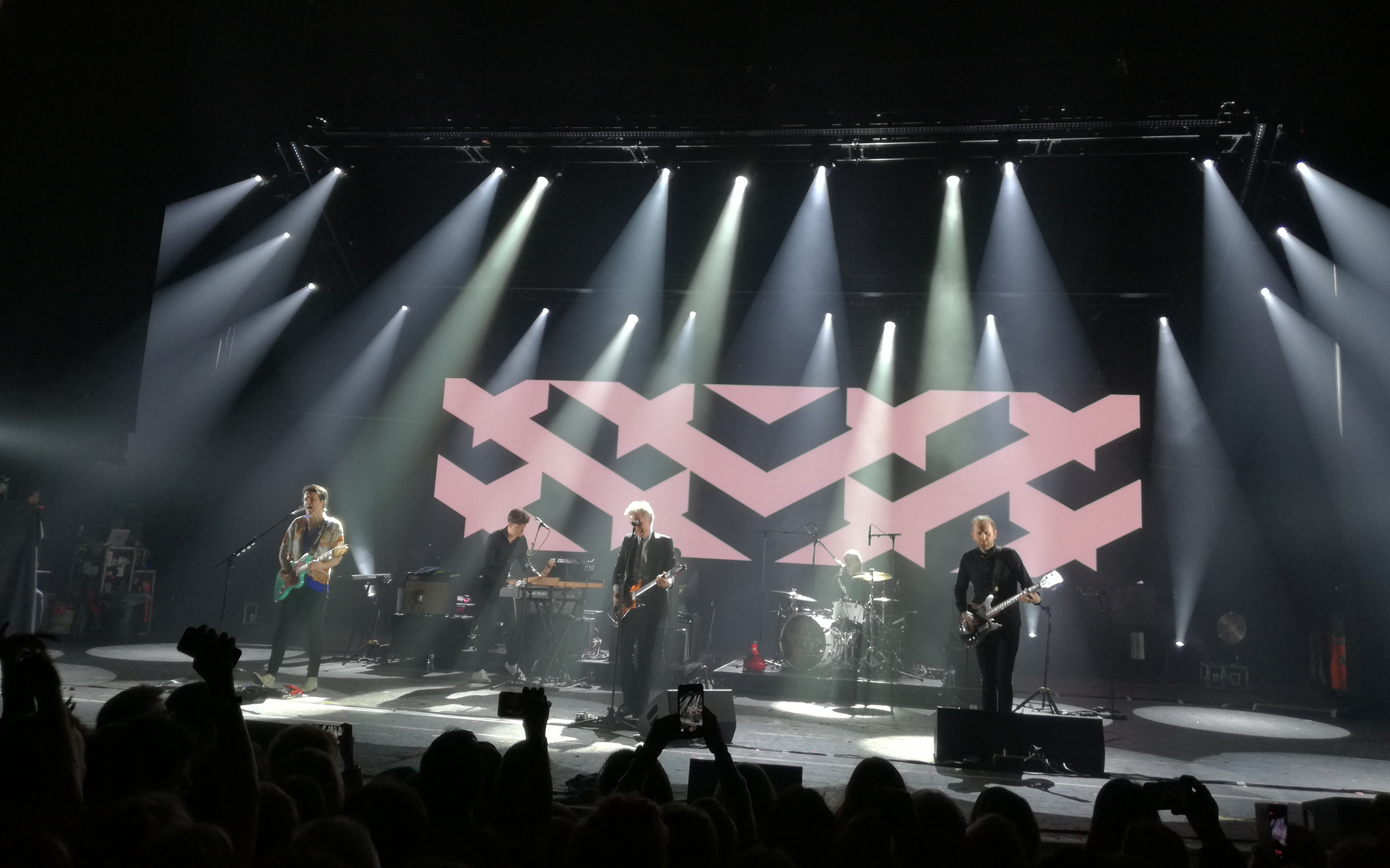 The good news is that based on tonight's performance, Franz Ferdinand clearly have enough energy and vitality to carry them through the next decade and a half. They're lean and mean, tensed like coiled springs, firing out their angular riffs with surly glares and coaxing the sold-out hall into complete abandon within the first two songs. There's a moshpit down the front that Royal Blood would be jealous of, and the rest of the room is filled with pogoing, arm-waving and manic grinning. The set is well-paced, with the newer material interspersed with favourites like 'Jacqueline', 'Do You Want To' and 'Dark of the Matinee'.
Much of tonight's fizzing energy comes from Kapranos. He is simply magnificent. A razor-thin circus master in sharp suit and bootlace tie with a shock of peroxide hair, he dances and jerks like an electrocuted spider, whipping the crowd up with imploring glances and sultry come-hither gestures, flitting between hard-to-get and drill sergeant, pushing and pulling us into complete submission. When he strolls back on for the encore, he's punching the air, yelling a drowned off-mic 'come on!' at the top of his lungs. But when the roar has subsided, he's coyness itself – 'I don't want to be presumptuous, Brixton… but do you want to hear another song?' The reaction is instantaneous and very, very noisy.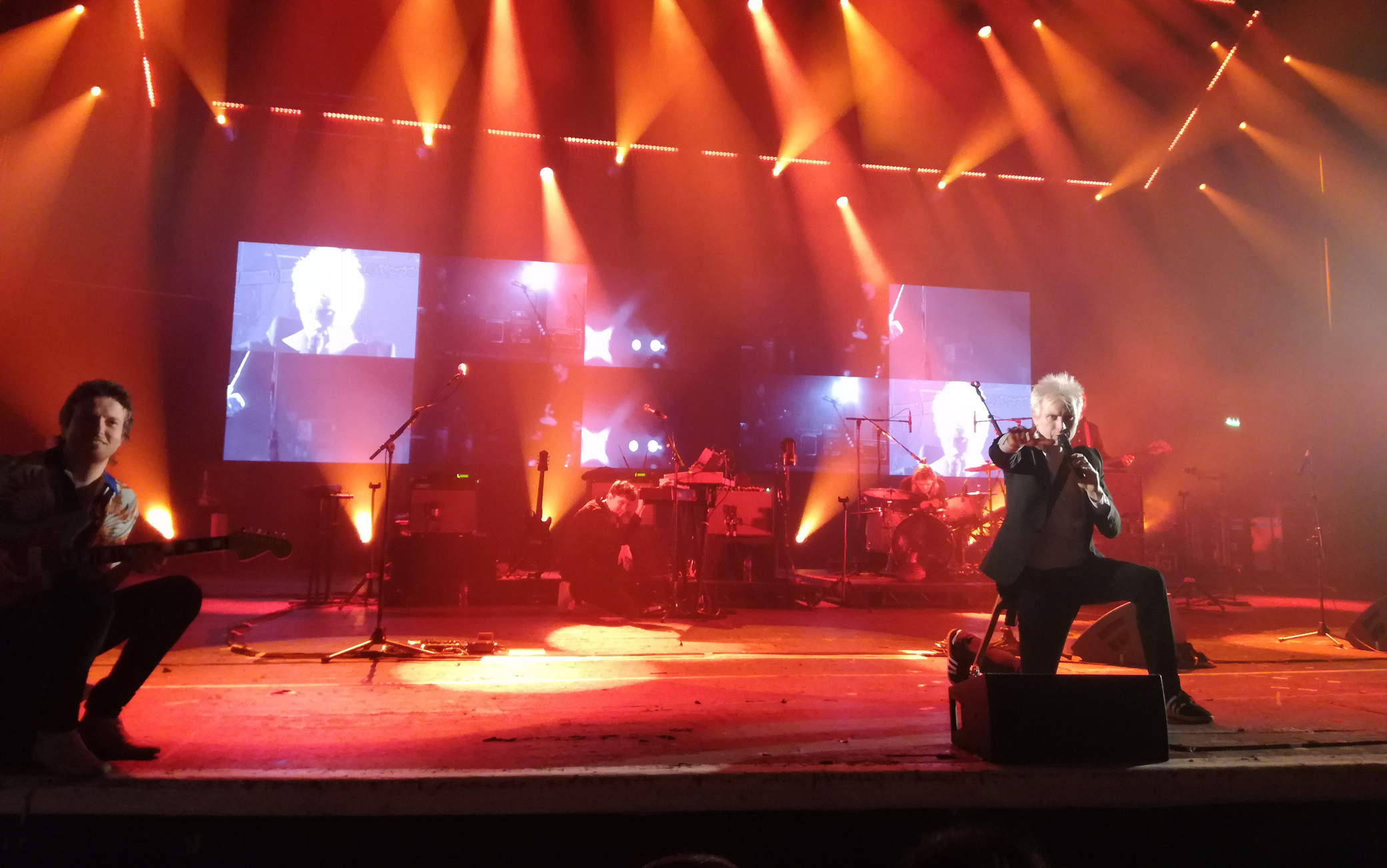 'Take Me Out' is the predictable set climax, and the way Franz Ferdinand deliver this most cast-iron of pop bangers is the cherry on tonight's big, sweaty cake. Kapranos, Bardot and Julian Corrie stand downstage, a triple-guitar guard of honour, hanging on the opening downstrokes, making us wait. The room is flooded with light and the band survey us, five thousand human beings all waiting to hear That Riff. They don't shy away from it; they're not too poncy to give the people what they want; they're not trying to prove that they've become Mature Artists; this song is their bread and butter, man. The song slows to its core strut, and madness breaks loose in the pit. It's masterful stuff, and it looks like it must feel pretty great up there, too.
That's the real victory tonight. There's not a hint of fatigue on the stage. Kapranos acts like he's just been broken out of Bedlam, pulling off wild, leg-splaying jumps à la Paul Weller and leading rowdy sing-alongs with the authority of long experience. The rest of the band are flawless and ferocious. During one of the lead-outs, Kapranos has us yelling 'the name of the band – is Franz Ferdinand!'. We're none of us likely to forget it.
If only all rock gigs could be this deliciously, archly theatrical.