Best Albums of 2016: Frank Ocean, Lady Gaga and More
by
Cassie Andrews
,
Chloe Dobinson
,
James McAllister
,
Johnny Hunt
,
Laura Summerhayes
,
Lerah Mae Barcenilla
,
Liam Mcmillen
,
Megan Davies
,
Megan Wallace
,
Natalie Xenos
,
Sara Ashton
December 26, 2016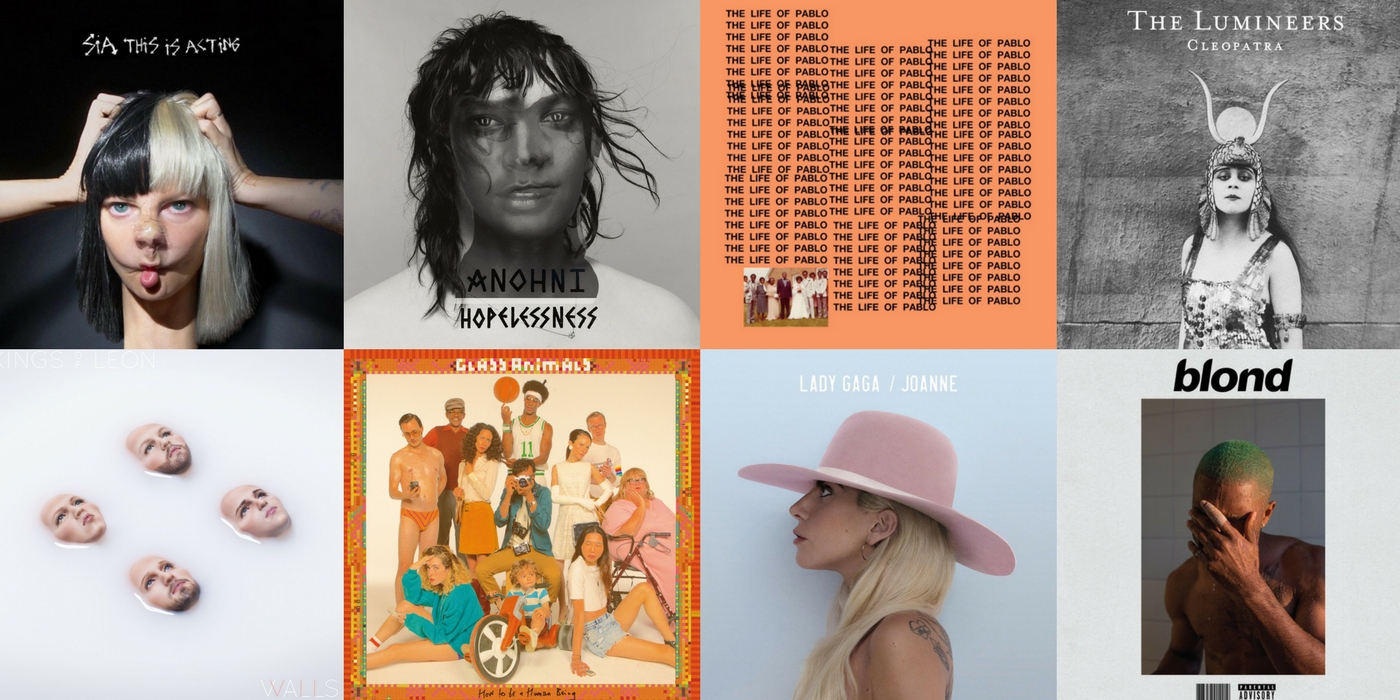 2016 may have been a bit of a shoddy year, one filled with dodgy politicians and shock outcomes, but we've got nothing to complain about music-wise. Alt-fave Nick Cave released the darkly beautiful Skeleton Tree and Frank Ocean served up Blonde to the fans who'd been hungrily waiting for the past four years. With Life of Pablo Kanye West proved once again that, away from the media hype, he is a formidable artist and Solange released the utterly beautiful A Seat at the Table. The boundaries between 'high' and 'low' art are collapsing, and alternative sounds are bleeding into the mainstream — and music has never been the richer for it.
Låpsley – Long Way Home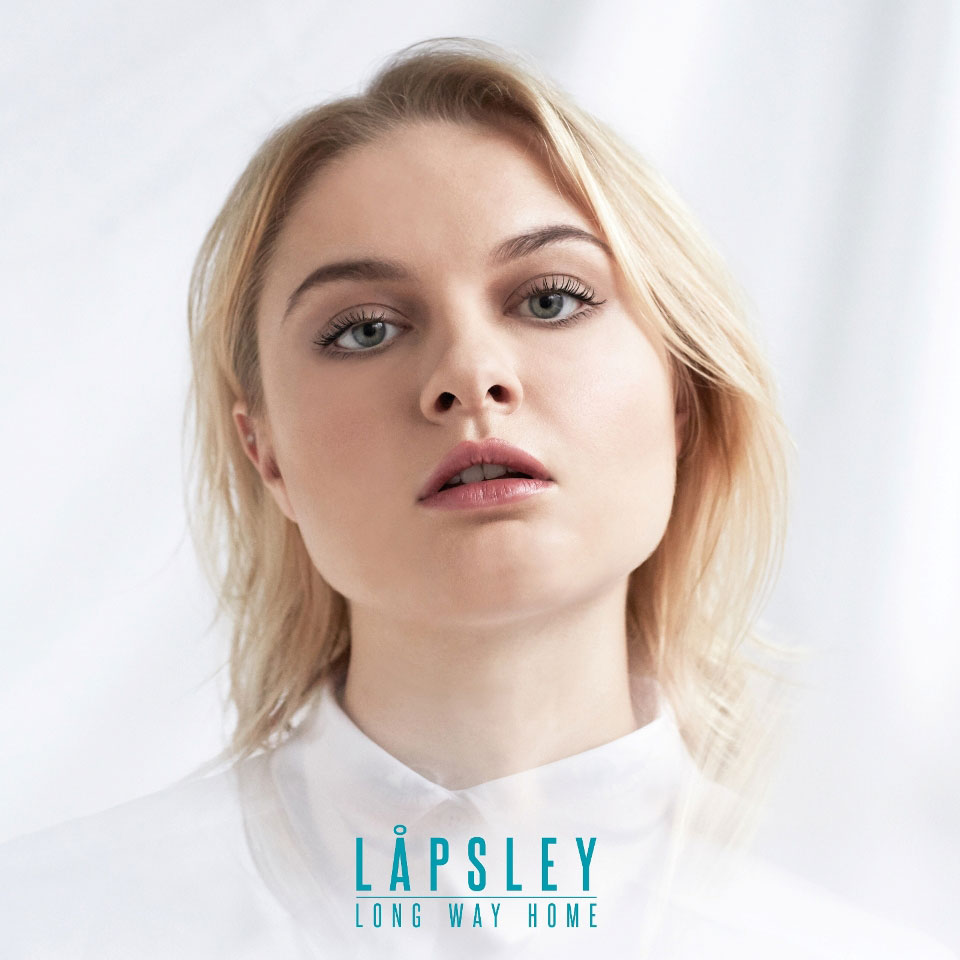 In her debut album, Låpsley probes the boundaries of pop. Only being twenty years old, this might make her sound somewhat precocious. However, the purity and intimacy that it brings to upbeat electronic music and the tried-and-tested ballad format suggests a profound respect for popular music and a desire to refashion it to fit her own passionate expression. It really is all about emotion here, and in songs like 'Tell Me the Truth', minimal piano is layered over bare electronic beats. The contrast between the two draws attention to the production process, showing how the backing track has deliberately been manipulated to allow sentiment to shine more brightly.
It's clearly an album in which she's finding her feet and exorcising some demons. Each subtle inflection of Låpsley's voice is important in this album, which gently ebbs and flows. With careful phrasing and steady, regular beats, Long Way Home is a record which urges you to take your time, to slowly savour each and every sound. – Megan Wallace 
The 1975 – I Like It When You Sleep For You Are So Beautiful Yet So Unaware Of It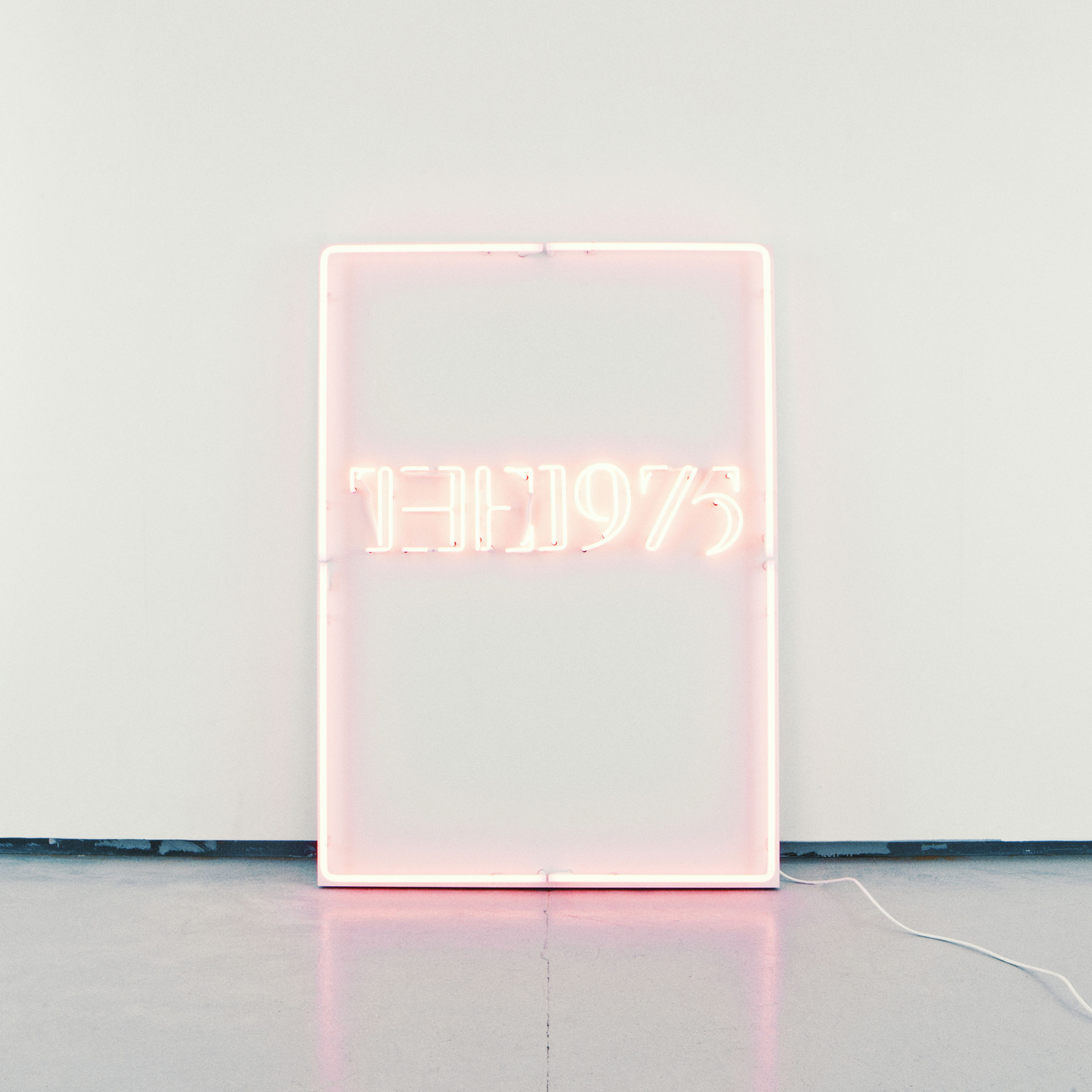 As is clear from the wordy title, this record has a lot to say. It has quelled a lot of the unfair criticism they were receiving from evangelical hipsters who thought they were just a bit too cheesy. This really is a record like no other, each side sounds like it could be from a different album. Half the tracks are best listened to over an Old Fashioned in an armchair in solitude, whilst the other half keep the indie clubs rocking into the early hours. A masterpiece. – Johnny Hunt
Izzy Bizu – A Moment of Madness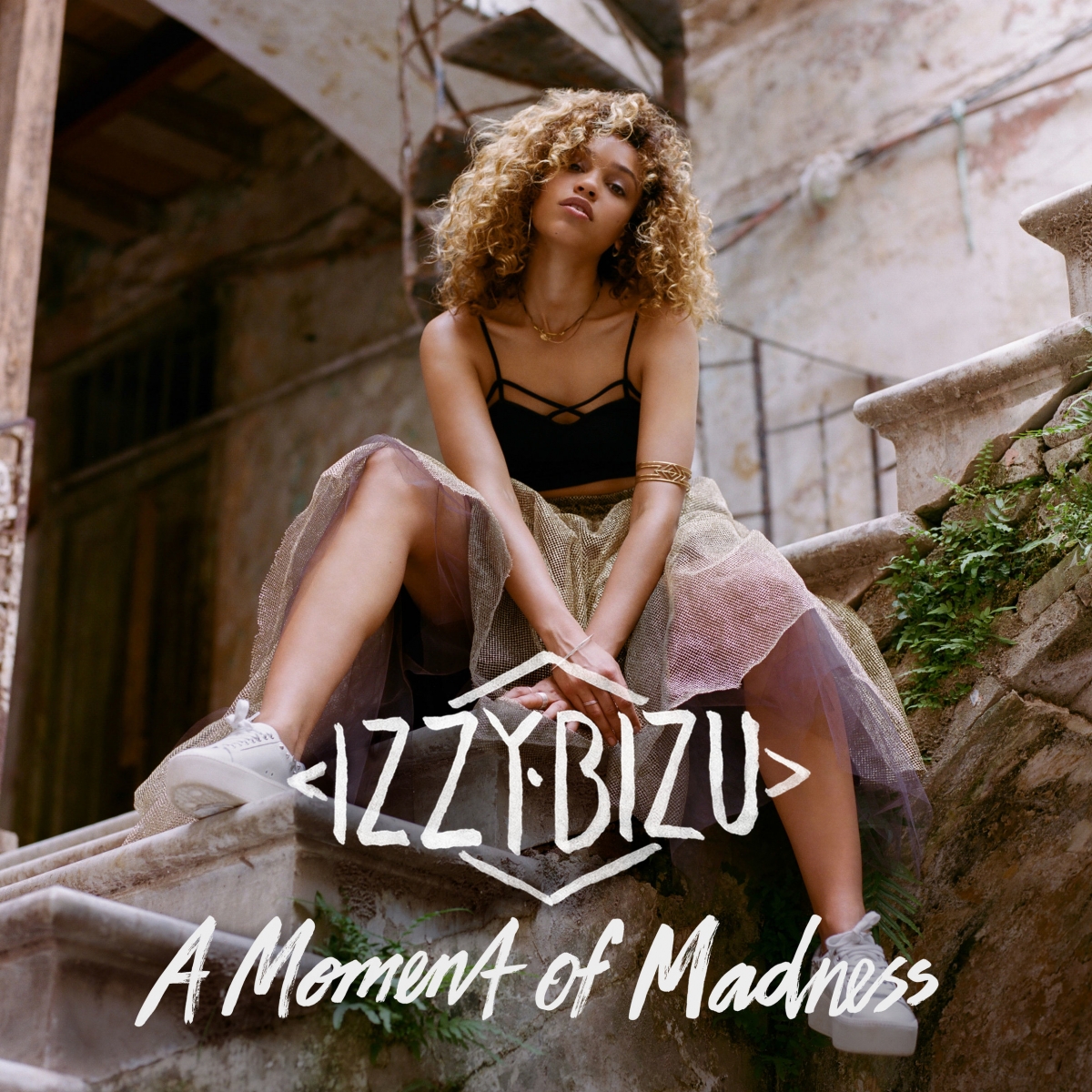 That one of a kind beautifully husky voice has brought us one of the best albums of the year. An album that will make you want to don your slinky jumpsuit and let your afro flow wild in a 2016 nod to Studio 54. Retro soul, pop, RnB and disco funk combine with Bizu's distinctive vocal range to create a unique album. You probably know her from the hit single 'White Tiger' but if you scratch underneath the surface of A Moment of Madness there are more hidden gems like the feel good 'I know' and the soulful 'Skinny'. If you're feeling the grey pull of winter, grab yourself a mojito, put this album on and soon you will be taken back to the glorious days of summer. – Cassie Andrews
Sia – This Is Acting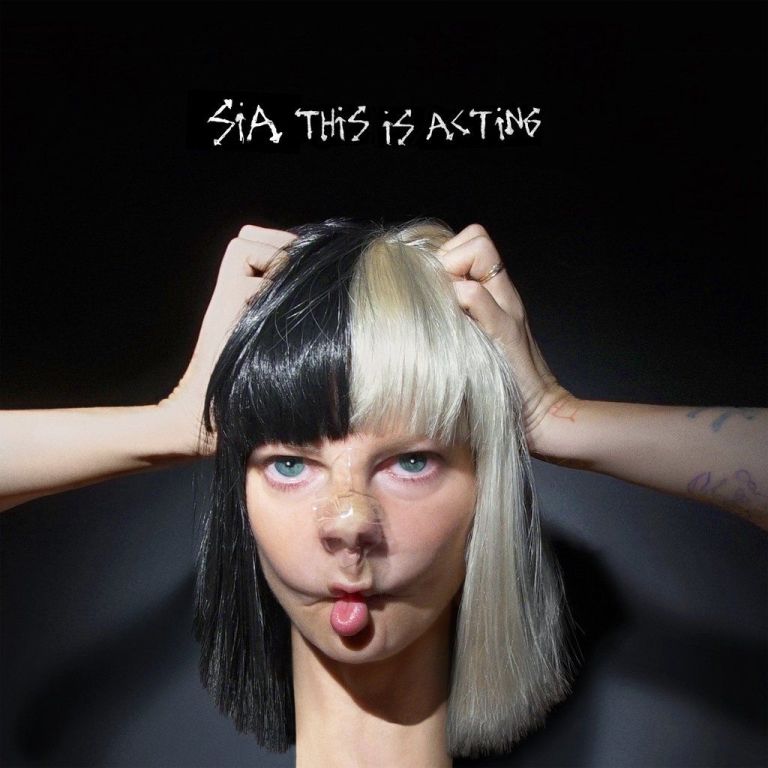 The seventh studio album from Australian singer-songwriter Sia is an absolute beauty. Packed with powerful, emotionally charged electro-pop tracks that show off her incredible vocal range, This Is Acting also displays Sia's versatility as a contemporary artist. Combining beat-heavy anthemic songs like 'Move Your Body' and 'Alive' with the more contemplative 'Midnight Decisions' and 'Jesus Wept', this concept album rightly kept the musical powerhouse at the top of the charts for much for 2016. It'll be exciting to see where she goes with her next record. – Natalie Xenos
Nick Cave and the Bad Seeds – Skeleton Tree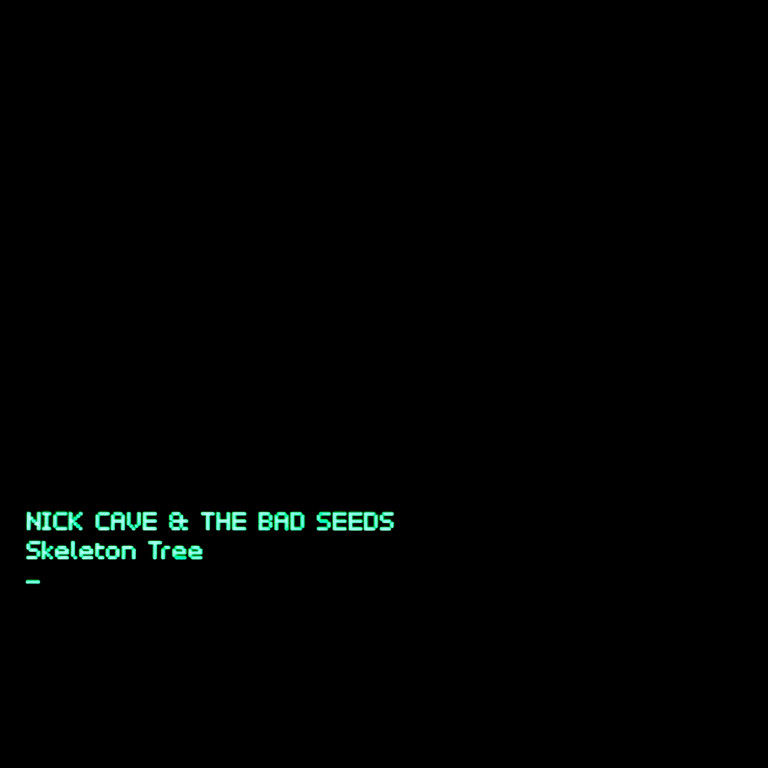 It's easy to talk about Skeleton Tree in terms of its horrible, unsettling context. But Nick Cave had already mostly written this album before his son's terrible death. Yet Skeleton Tree's context makes it hard to listen to in any other way. Skeleton Tree is mournful, dark and melancholy. It's also a wonderful companion album to Cave's last, Push the Sky Away, and shows how much of an asset Warren Ellis is to the Bad Seeds with his synths and violin. It is not an easy listen, but it is essential and one of the Bad Seeds' most powerful albums. There aren't many artists that can do that on their sixteenth album, yet Cave makes it seem effortless. – Liam Mcmillen
Frank Ocean – Blonde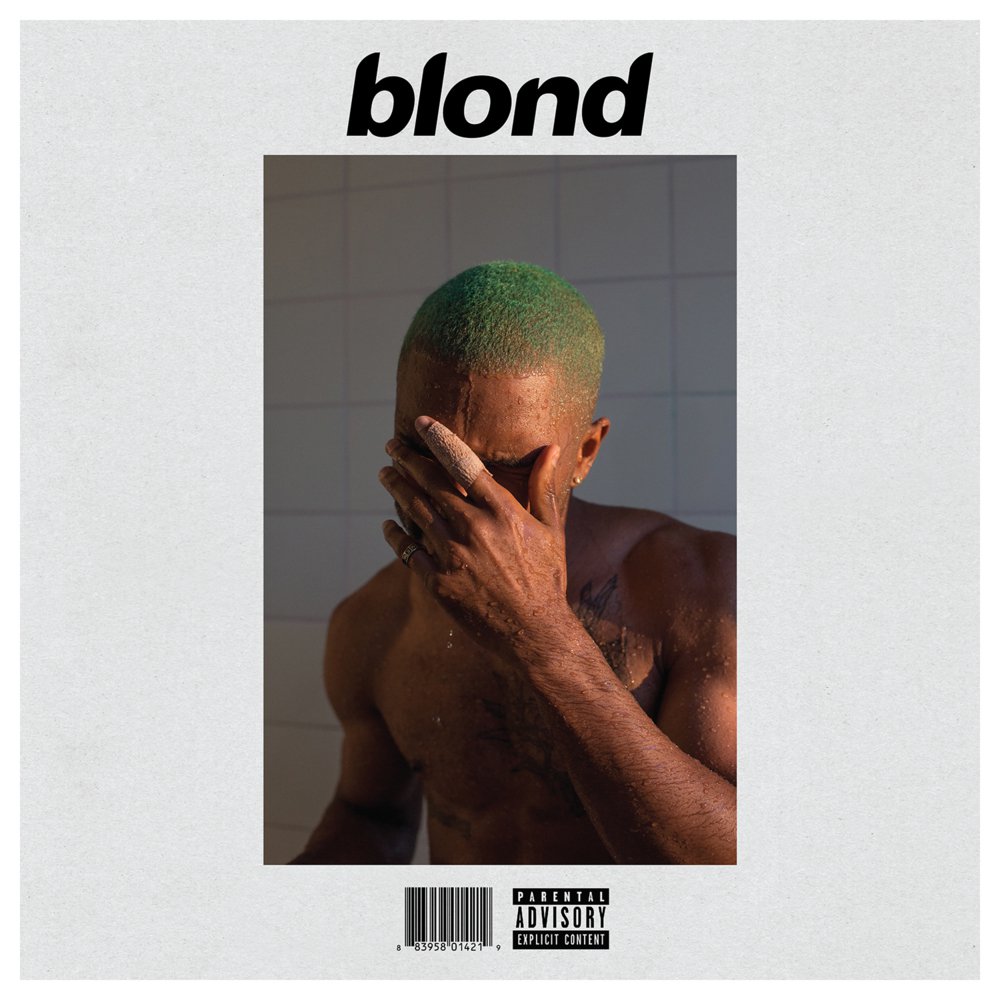 After four years wait, Frank Ocean fans were not disappointed. However, Blonde is fundamentally different from Ocean's 2012 release. Where channel ORANGE is a tight and cohesive whole, Blonde feels sprawling and episodic. The soulfulness of the lyrics and the grace of Ocean's voice are still there but he goes beyond his first effort to smoothly dip in and out of different genres. Blonde was certainly a surprise when it came out and it continues to be one each and every time you listen to it. – Megan Wallace
DNCE Self-Titled Album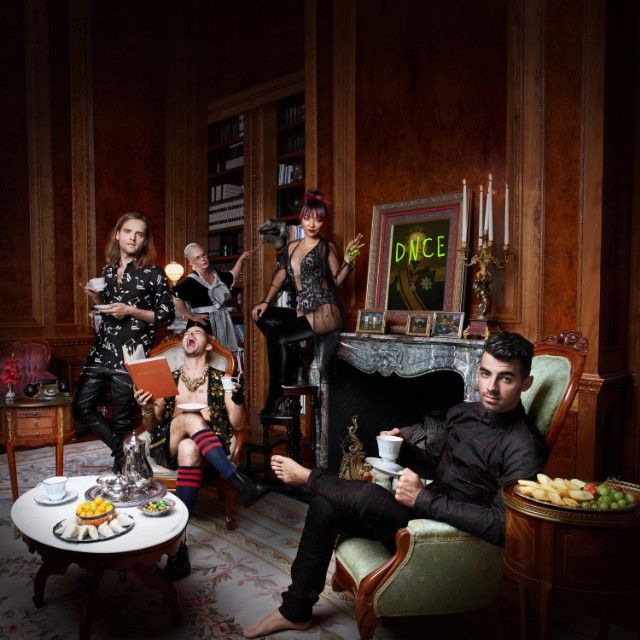 The self-titled debut album from quartet DNCE is one of this year's best pop albums. Released on the 15th November, the album channels their vibrant sound with songs such as 'Cake By The Ocean' and 'Toothbrush' which have become extremely well known, shooting the band to an extreme element of popularity. Frontman Joe Jonas channels eighties vibes with his voice, alongside an element of funk, and a bubble gum tone plainly emerges from this collection of songs. – Sara Ashton
Kanye West – The Life of Pablo
 The Life of Pablo marks the return of American rapper Kayne West. Often overlooked in the music industry and the media due to his controversial persona, West's seventh studio album pushes boundaries that other artists at the same stage in their careers struggle to do. 'Famous' and 'Fade' prove West's creativity, style and diversity as an artist, but no song on this album sounds the same, with the highlight being 'I Love Kanye', a tongue-in-cheek track that plays up to the negative press he constantly receives. It takes a few listens to understand The Life of Pablo but it'll grow on you. – Chloe Dobinson
Margaret Glaspy – Emotions and Math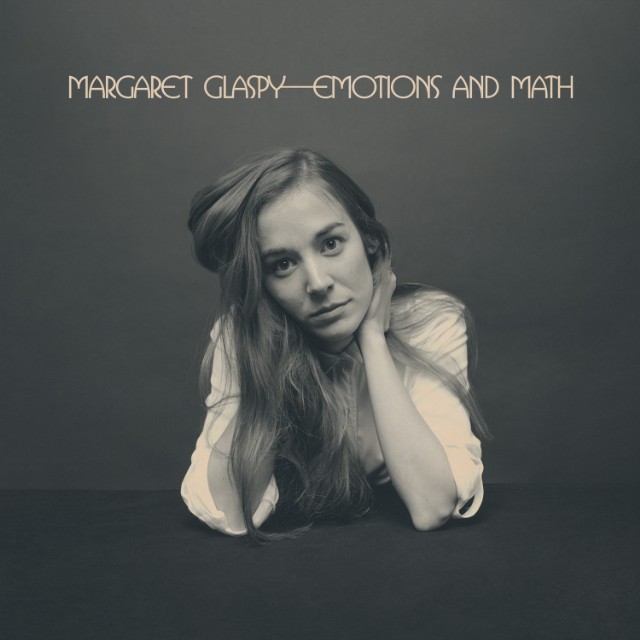 With songs that sound as though they come from an amazing new band you've just discovered rocking out at the back of some dingy dive bar, on an album that's crafted as professionally as any of the old timers' offerings, Margaret Glaspy has set the bar high with debut album Emotions and Math. Her gravelly voice is a treasure and hooks you from the opening title track, while the driving guitar and uncomplicated percussion give the record an unmistakable blues vibe. This is a good old-fashioned guitar record, and 2016 is all the better for it. Other than the love situations that form the songs' subject matter, there's nothing complicated going on here, proving that simplicity is the sign of a class act, and class is never outdated. One to watch. – Laura Summerhayes
Panic! at the Disco – Death of a Bachelor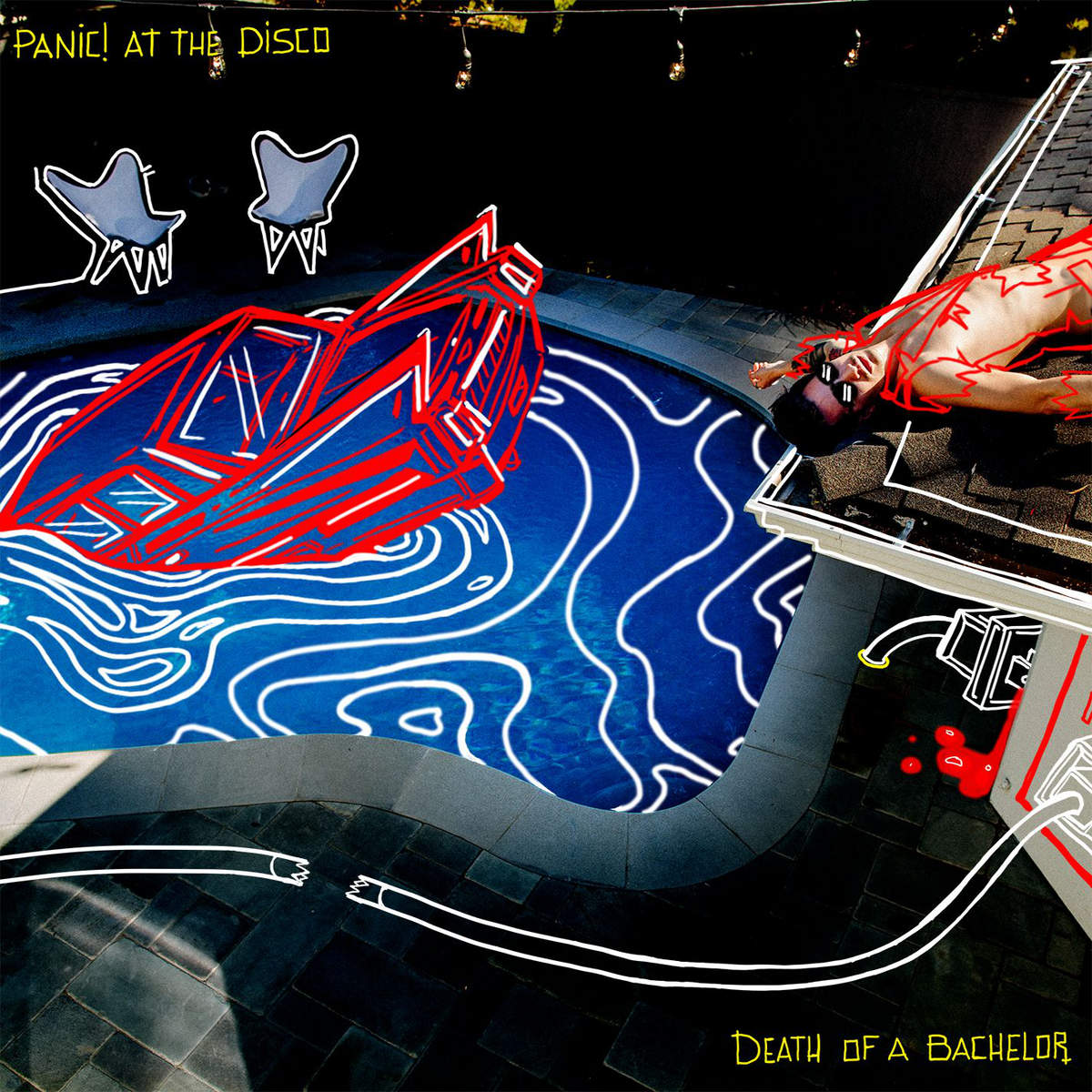 Brendon Urie may be the last original member of Panic! at the Disco left standing, but with Death of a Bachelor he's definitely making the most of having complete creative control at his fingertips with an eclectic mix of songs and styles. From the boisterous opening of 'Victorious' and the B-52's sampling 'Don't Threaten Me With A Good Time' to the slower, jazz and blues-influenced 'Death Of A Bachelor' and closer 'Impossible Year', this album is tied together by its slick production, bold lyrics and Urie's unquestionably impressive vocals. This isn't the kind of album you can listen to once and be done with; instead it's an electronic-inspired pop record with gospel and rock influences and unpredictable enough that you'll keep pressing repeat. – Megan Davies 
Viola Beach Self-Titled Album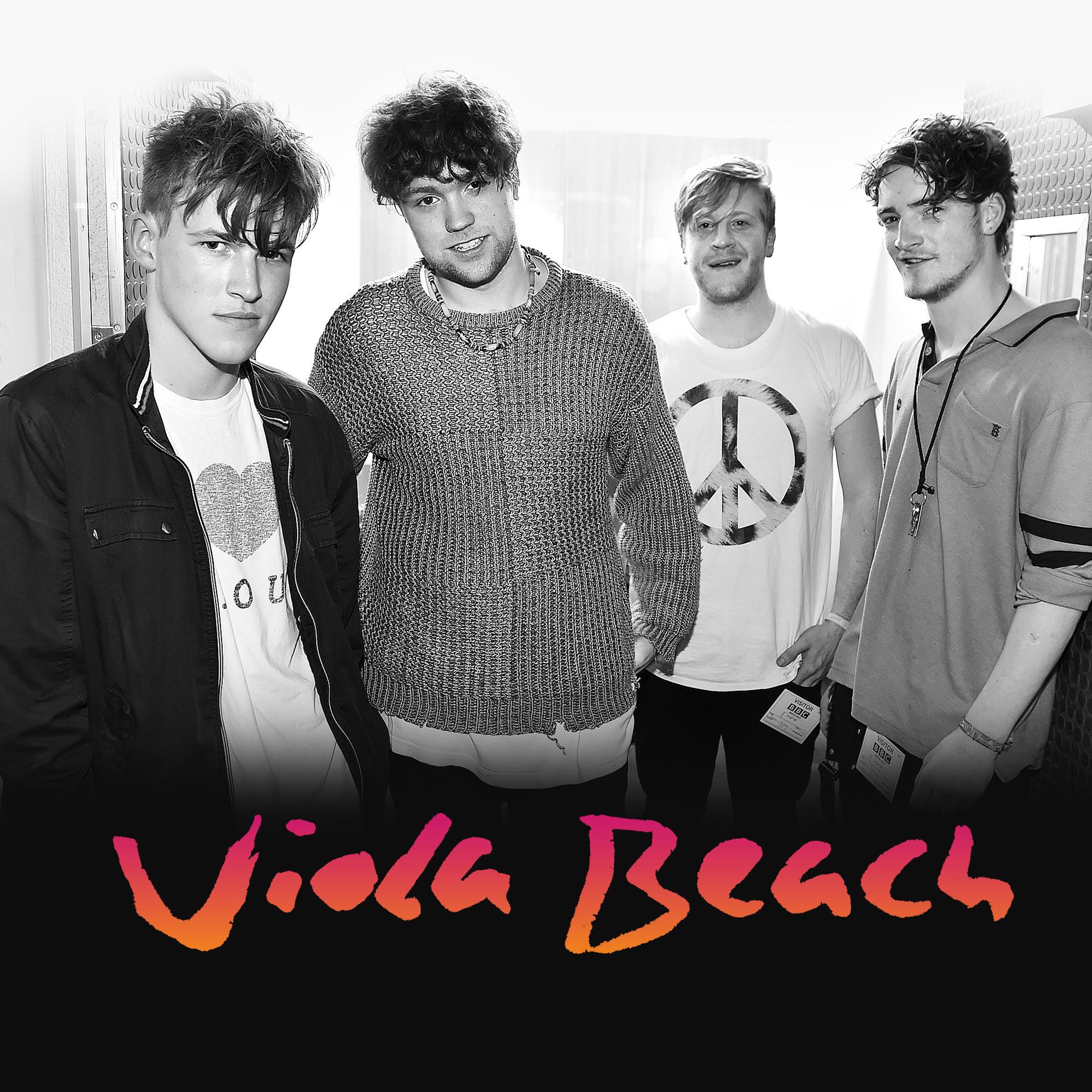 Viola Beach were an up and coming band who were touring Europe when a tragic road accident took their lives. Their music has since headlined Glastonbury and a few of their singles have hopped up the charts. This self-titled album is one of the greatest Indie records of the year, purely for its talent and not for the horrific story that goes with it. With a sound that's a mixture of The Libertines, Maccabees and Jamie T, the boys managed to make a feel good album with lyrics about love, lust and teenage angst. It's an album that will go down in the history books, and if you haven't heard it, do yourself a favour and buy a copy. – Cassie Andrews
Lady Gaga – Joanne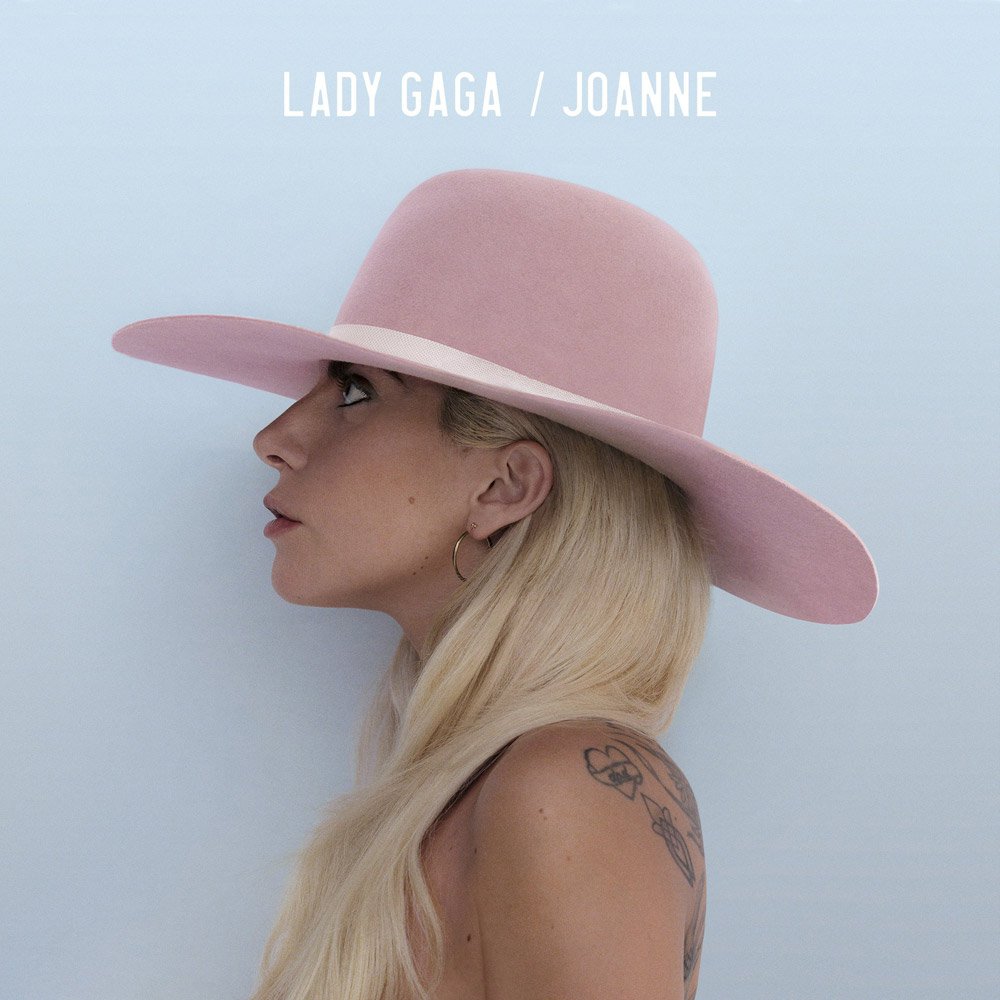 "Joanne is a progression for me" said Lady Gaga, when discussing the influences for her fifth album. "It was about going into the studio and forgetting that I was famous." Delving deeper than she ever has before into the theme of family, Gaga explores, with lyrical profundity, her own personal feelings here – the death of her aunt, Joanne Stefani Germanotta, had a deep influence on the record. Blending elements of funk, folk and rock with songs like 'Million Reasons', 'John Wayne' and 'Sinner's Prayer' this is perhaps the first time Gaga has been able to truly develop her vocal dexterity, mixing dance-pop sounds with the country music genre to give fans an album that's packed with as much personality as the pop star herself. – James McAllister 
ANOHNI – Hopelessness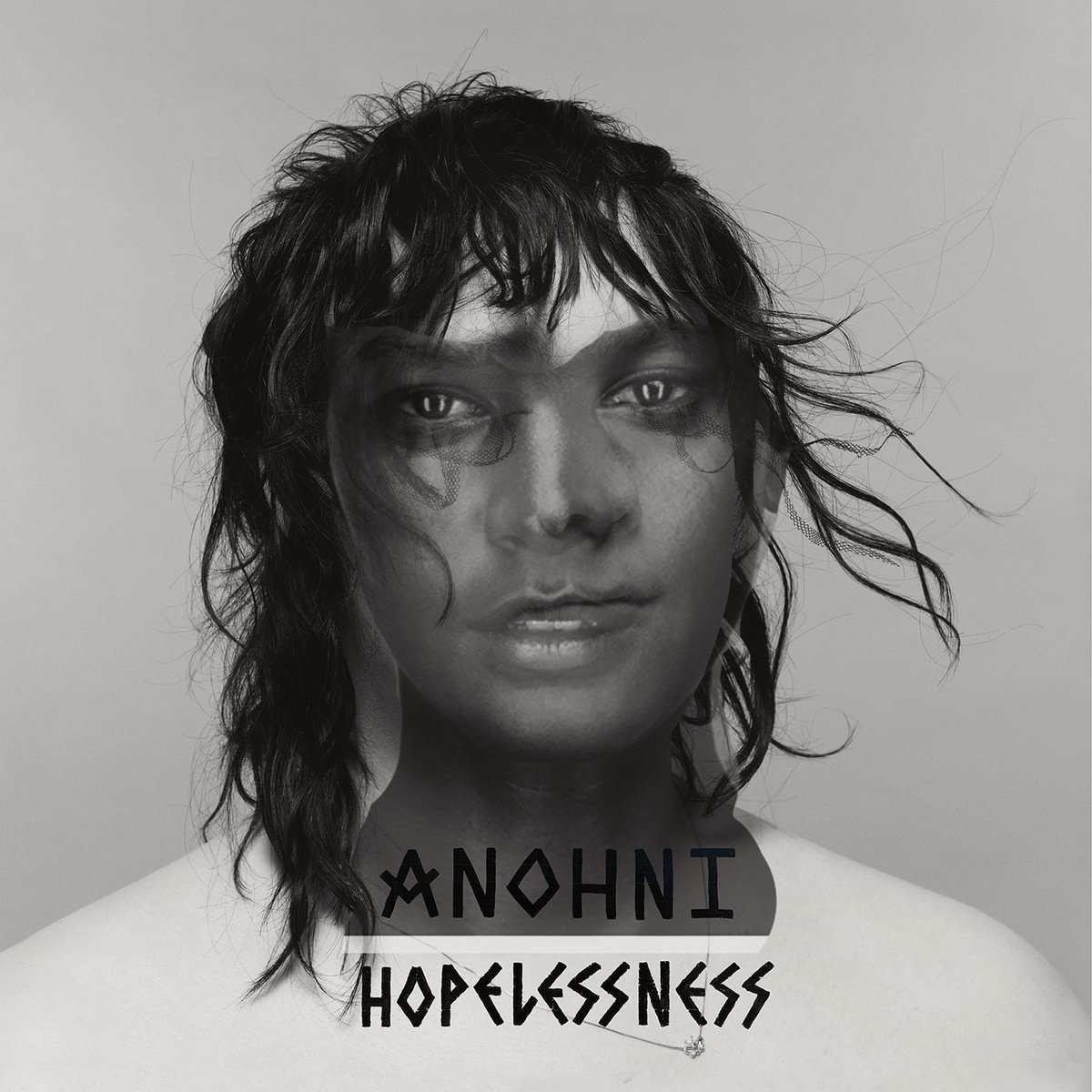 Hopelessness is perhaps the most ironic album title of 2016. ANOHNI's conviction and strength make one thing clear: the world may be filled with evil but we can overcome it if we are prepared to stand up and be counted. And her powerful voice, rising above the apocalyptic throb of drums, is nothing if not a call to arms. In their roles as co-producers, Hudson Mohwake's R'n'B and Oneohtrix Point Never's experimental electronica collide, creating an explosion of sound to accompany the listener as they probe the depths of humanity, then soar into salvation on the back of ANHONI's vocals. Hopelessness is an album which fills you to the brim with emotion, from the unbridled defiance of 'Drone Bomb Me', the bitter irony of 'Watch Me' and the desolation of 'Hopelessness'. Across eleven songs, ANHONI delivers a powerful antidote to the apathy of the internet age. – Megan Wallace
Iggy Pop – Post Pop Depression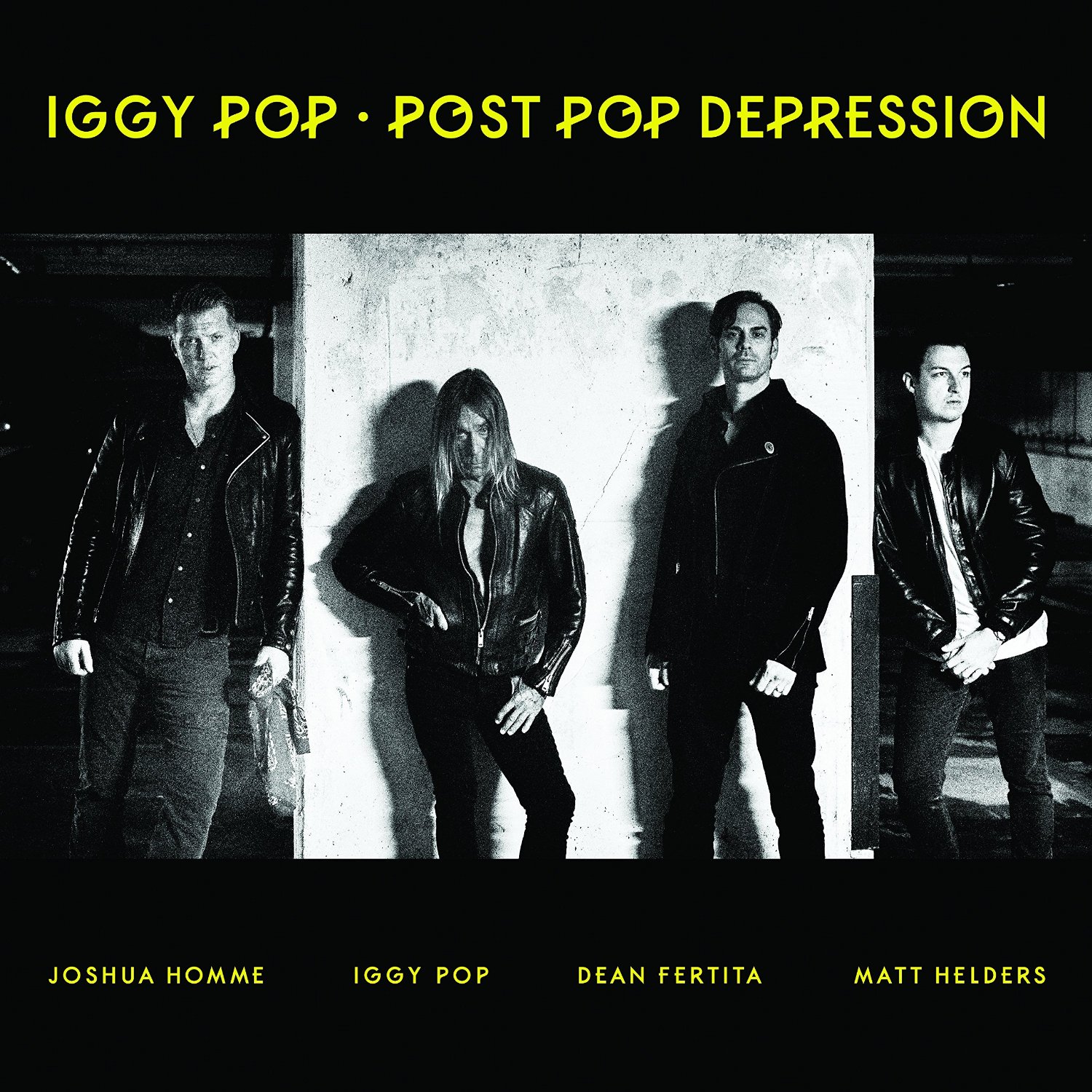 With the death of such legends as David Bowie, Prince and Leonard Cohen this year, it was a breath of fresh air to see Iggy Pop not only continue his mad, provocative and energetic live displays, but also create one of the best albums of the year. Post Pop Depression acquired some of rock and roll's finest musicians in Josh Homme, Matt Helders and Dean Fertita and it is clear to see on sublime tracks such as 'Sunday', 'Gardenia' and 'Break Into Your Heart'. The album, which could be Pop's last, could be his best. It combines elements of the modern and the classic and gets angrier and angrier until its culmination with final track 'Paraguay' with Iggy telling us to "take your mother-fucking laptop and shove it into your god damn foul mouth". In a year with such inconsistencies, it's nice to see Iggy Pop being Iggy Pop. Thanks, Iggy. – Liam Mcmillen
Drake – Views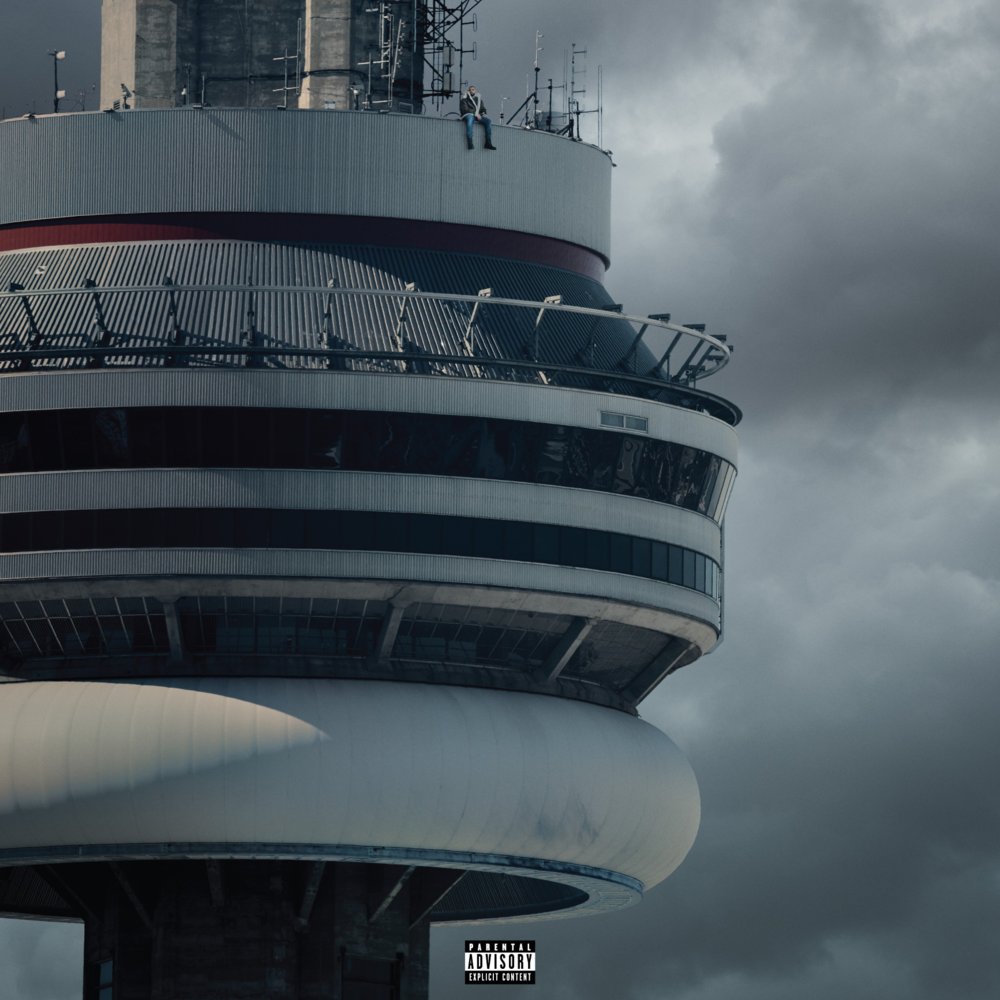 2016 was Drake's year. He certainly made his mark on the music world with tracks such as 'One Dance', 'Hotline Bling' and 'Too Good', all taken from his fourth studio album, Views. The songs dominated the UK and worldwide charts, pushing Drake into the spotlight and elevating him to success as a rapper. Each track on the Canadian artist's album is consistently good – keeping with the sound we're familiar with – but the highlight has to be 'Controlla', with its slow introduction, subtle chorus and smooth vocals from Drake himself. – Chloe Dobinson
BTS – Wings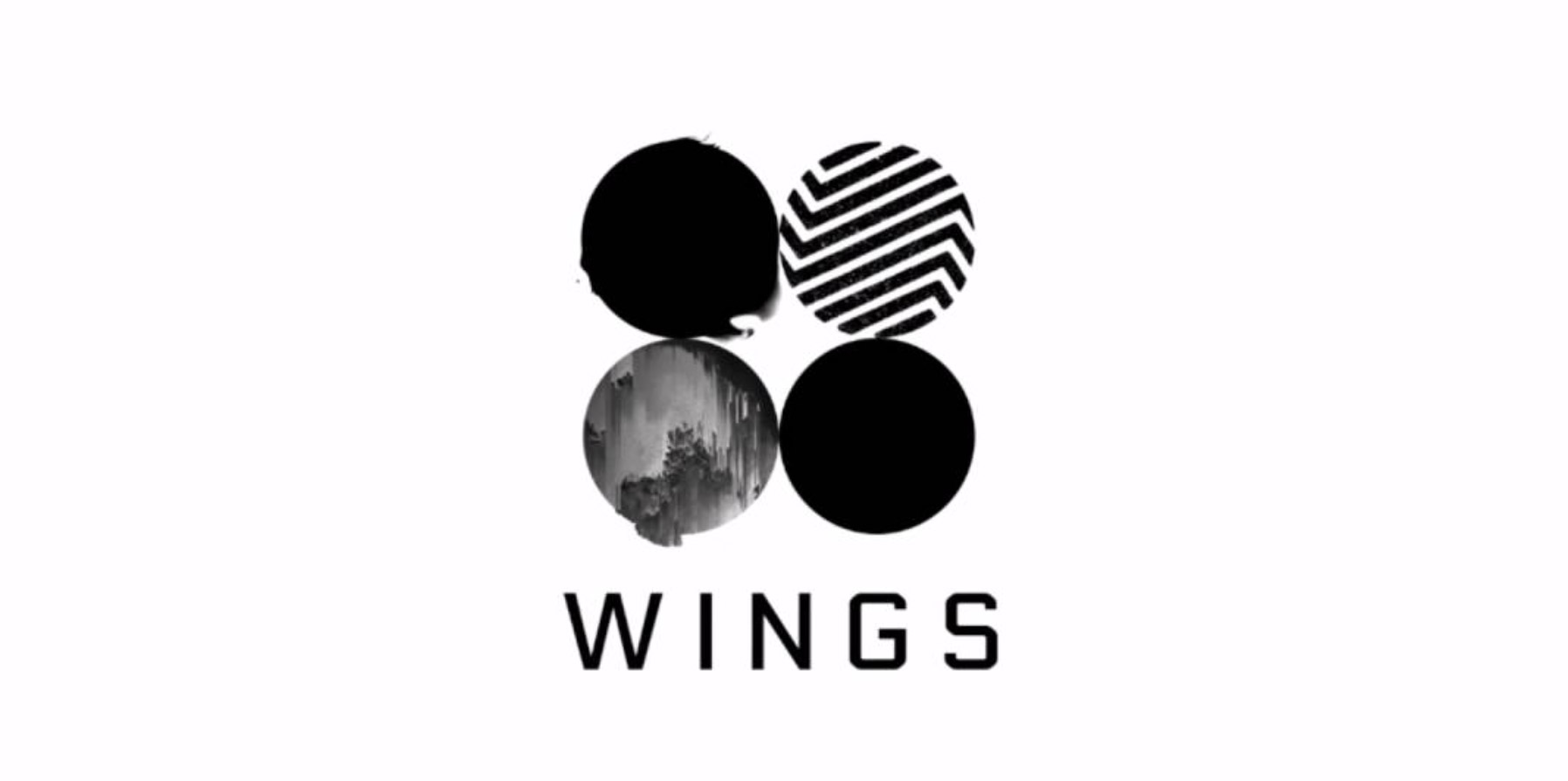 A success both domestically and internationally, and placing BTS as the first South Korean boy group to make it into the Official UK Album Charts, Wings is particularly special, not only because it is the group's second full-length album after Dark&Wild (2014), but because every member gets a solo track. Different from past albums in both form and content, Wings effectively showcases BTS's strength both as a group and individually, as well as underlines the group's growth as musicians. – Lerah Barcenilla
The Lumineers – Cleopatra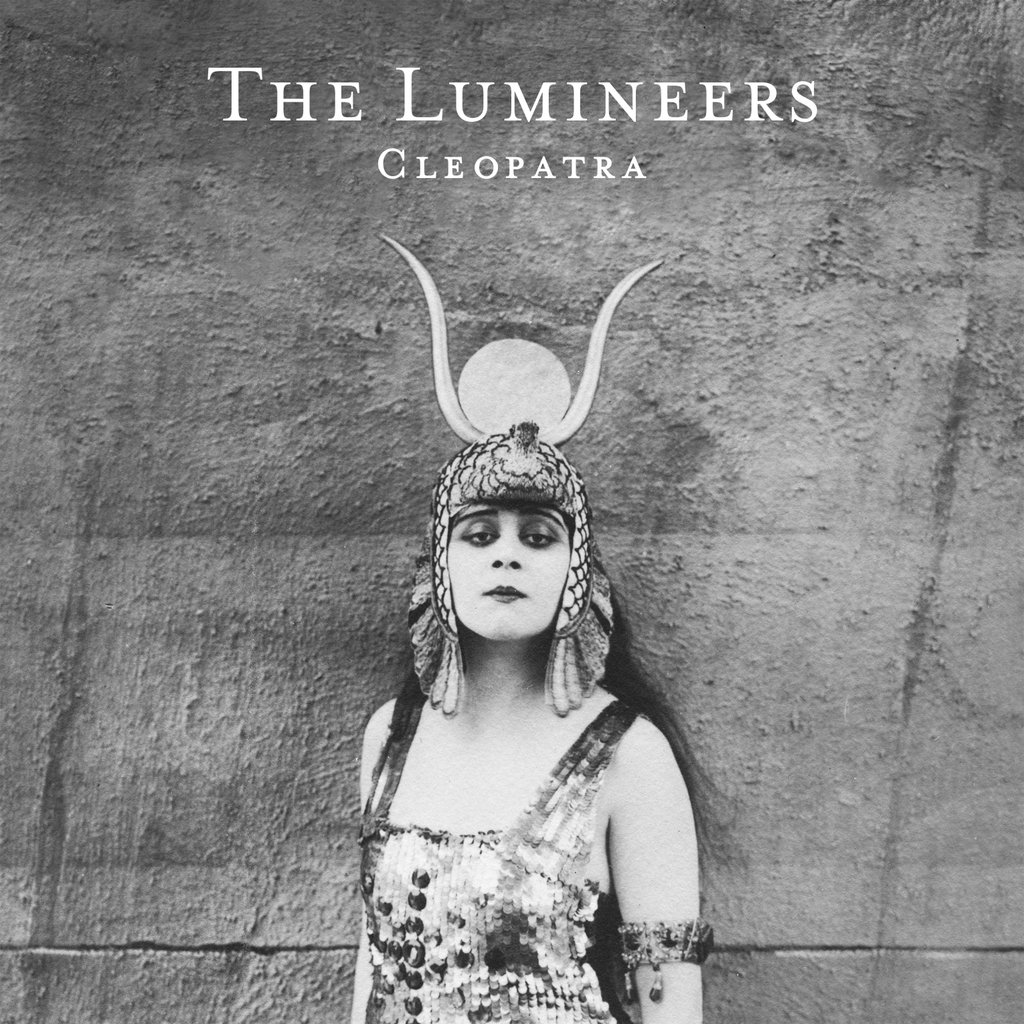 Perhaps one of 2016's most hotly anticipated follow ups, The Lumineers returned this year with album number two, Cleopatra. The record clearly tipped a cap to the band's self-titled debut, while attempting to carve its own path in the world. That said, there's certainly more than enough of the introspective lyrics, catchy tunes and upbeat singles here to satisfy even the most dedicated Lumineers fans. Stand out tracks are 'Ophelia', 'Cleopatra' and 'Long Way From Home'. An emotive record, with some thought-provoking lyrics and a solid follow up to an excellent debut. – Laura Summerhayes
PJ Harvey – The Hope Six Demolition Project
The world needs PJ Harvey now more than ever and her first album since 2011 is a worthy successor to Let England Shake, which was deemed the best record of the year by no less than sixteen publications. In true Harvey fashion this new record takes its name from a housing project in the States and is full of the socio-political rhetoric that has defined PJ Harvey over the years. Listen to singles 'The Wheel' and 'Community of Hope' for an insight into a unique album. – Johnny Hunt
Jenny Hval – Blood Bitch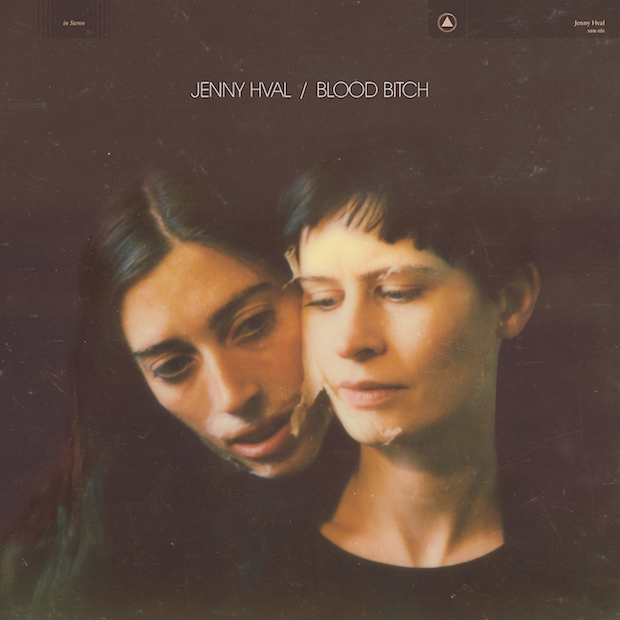 An offbeat lyricism and moody mysticism make Blood Bitch a slow-burning delight. The smooth synths that shimmer alongside Hval's poignant, pointed lyrics in 'Conceptual Romance' and give way to the gently pulsing beat in 'The Great Undressing' never lose their cool. There is no drama here, just careful introspection and self-reflection. Hval's uncompromising views on female sexuality and freedom are a running thread throughout the album, with songs like 'Period Piece' urging women to menstruate with pride. The latter should establish Blood Bitch as a favourite amongst feminists and Hval's lyricism should be of universal appeal to fans of contemporary poetry. – Megan Wallace
Catfish and the Bottlemen – The Ride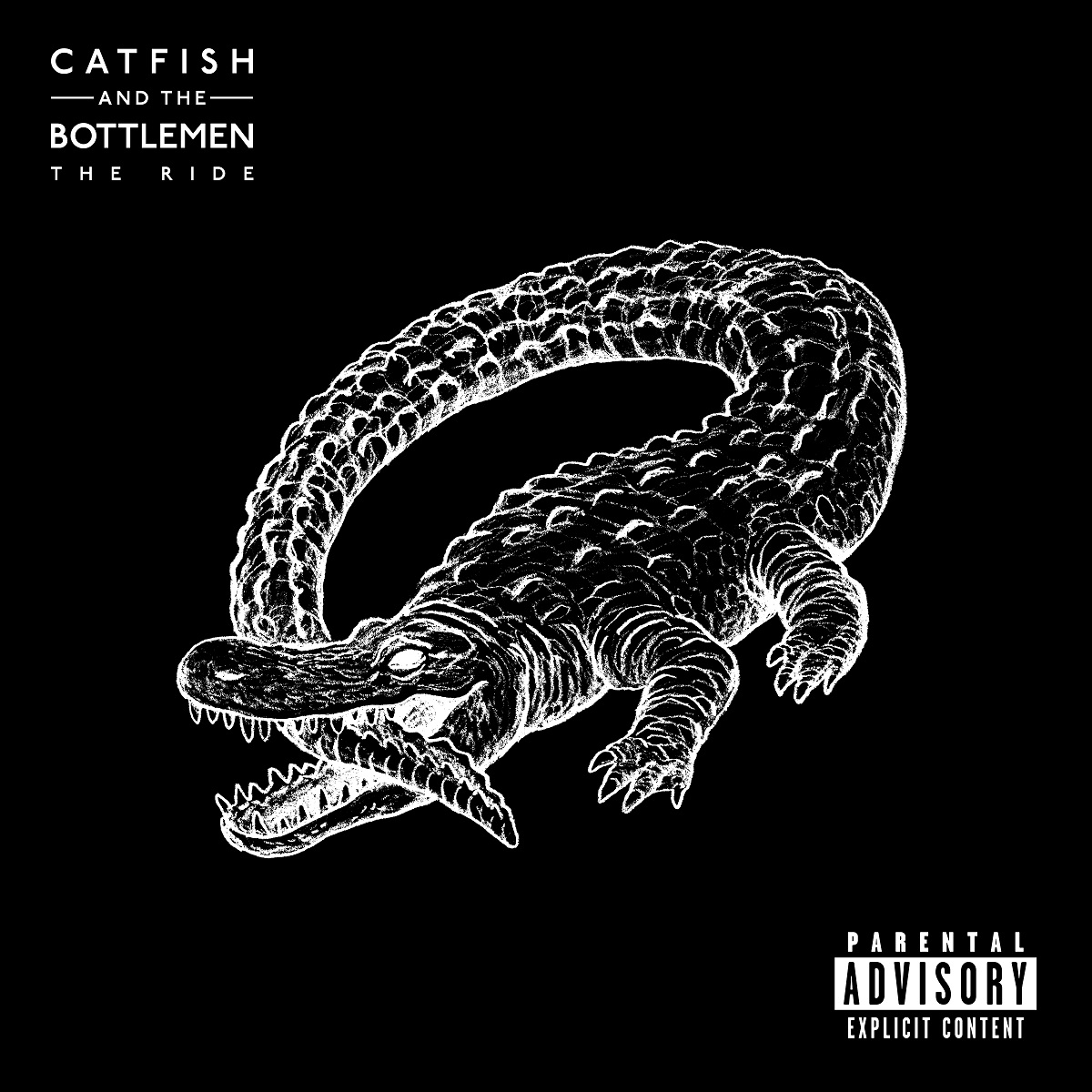 Now, when I first came across these guys in a muddy field at Glastonbury a few years ago, I wasn't impressed. They may have been on the Other Stage but they sounded and acted like a bunch of spoilt kids. I would never have thought they could produce an album of this quality. Having been likened to The Cribs, The Kooks and Mystery Jets, Catfish and the Bottlemen have produced an indie garage album with a northern twang. Fast-paced, upbeat songs like '7' and 'Soundcheck' contrast against the raw, gritty sound of 'Glasgow' and 'Heathrow', and it's those extreme comparisons that make the album so special; an emotional ride led by the thought provoking lyrics and clashing, twanging guitars. – Cassie Andrews
Glass Animals – How to be a Human Being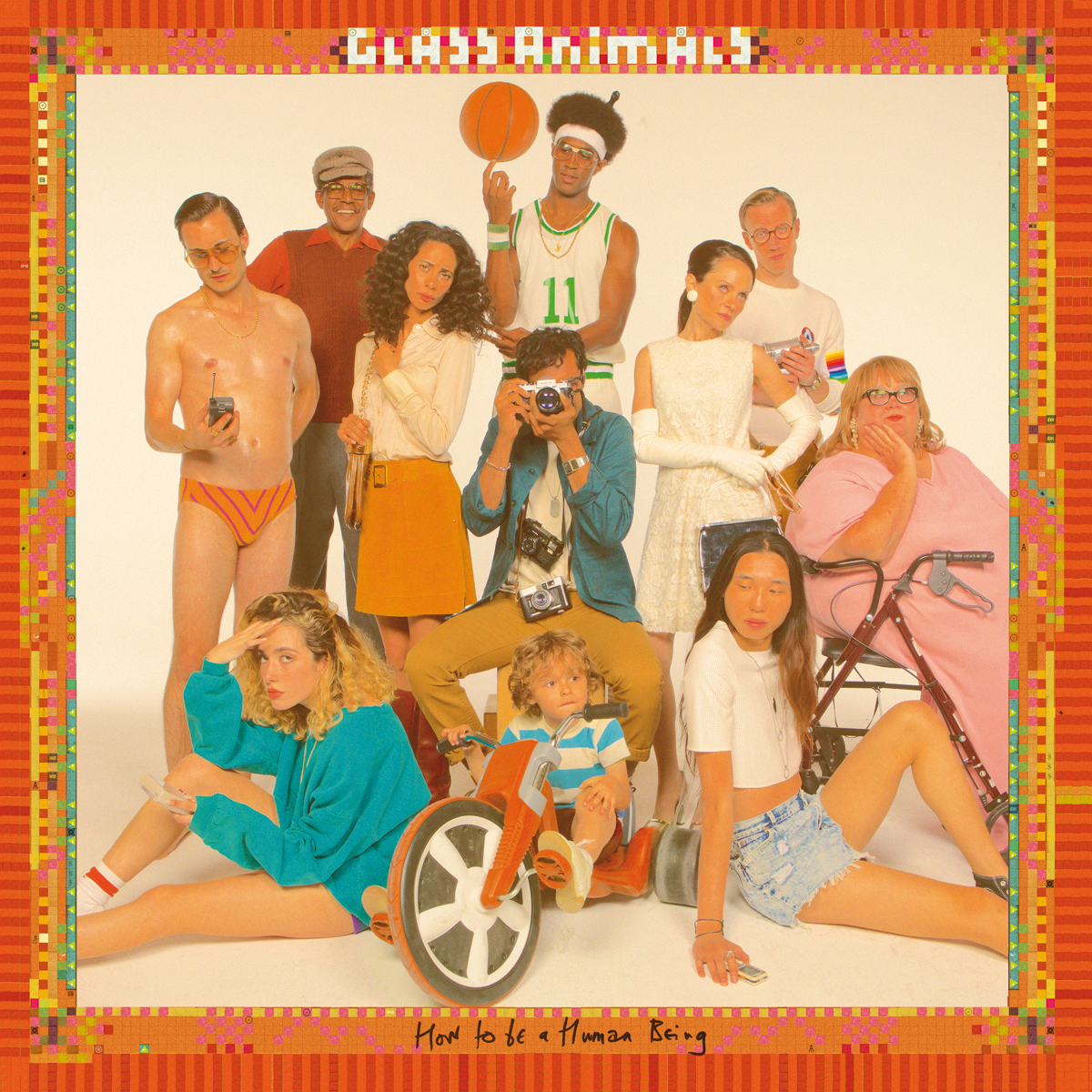 Glass Animals' Zaba was one of the finest albums of 2014 so expectations were high for their follow up this year. How to be a Human Being is arguably the better album and with dancier beats, more playful lyrics and a whimsical spirit, it's going to set Glass Animals on their way to super stardom. Written on the road and about the people frontman Dave Bayley met on their way, it's a fantastic and effortlessly produced concept album. 'Pork Soda', 'Life Itself' and 'The Other Side of Paradise' were made for big arenas, nightclubs and fast walking. Glass Animals are as complete a package as any band this decade, and How to be a Human Being shows that, and then some. – Liam Mcmillen
Kings of Leon – Walls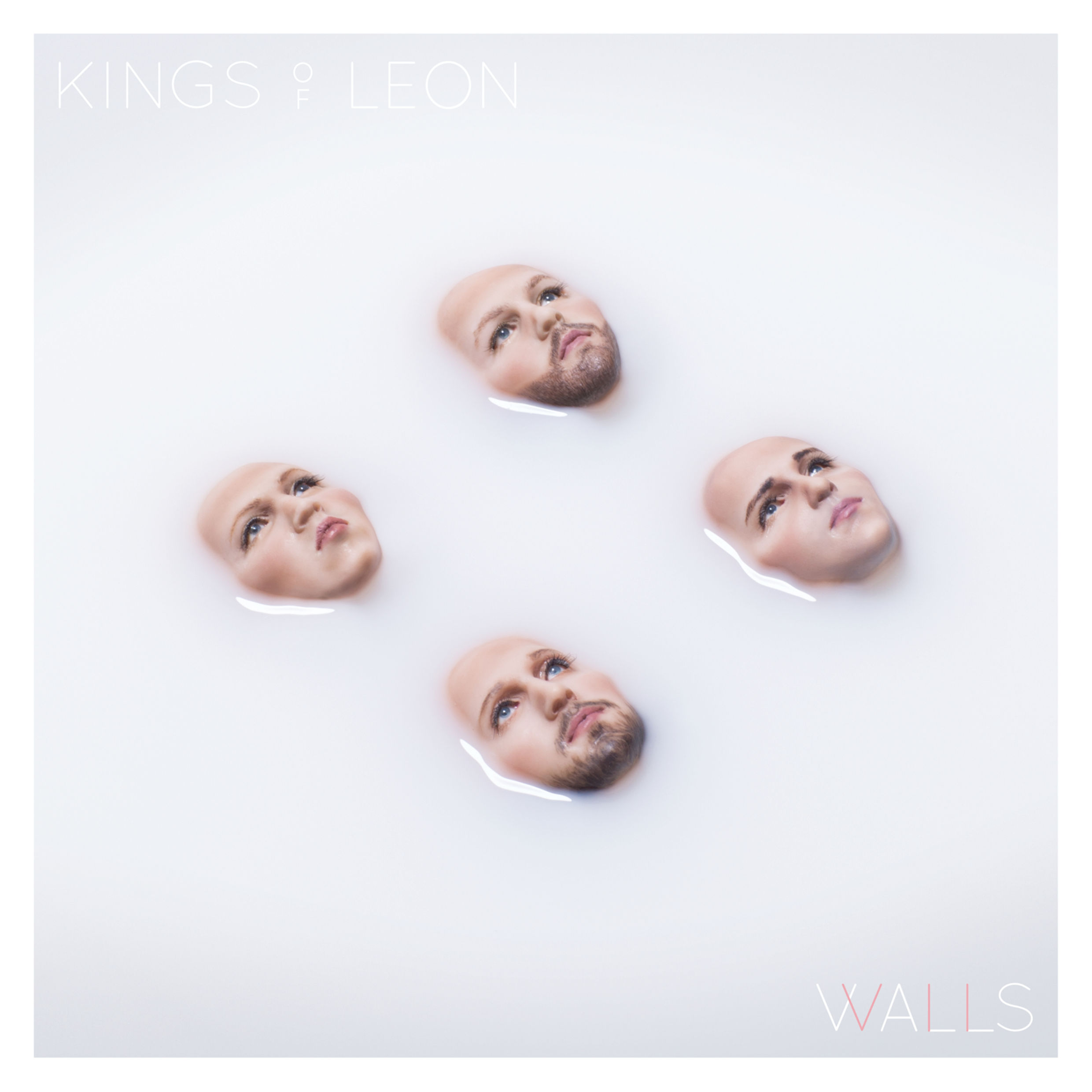 A firm favourite amongst indie fans is Kings of Leon's 2016 offering, Walls. An acronym for 'We Are Like Love Songs', Kings of Leon's seventh studio album showcases that they still have what it takes to be a festival headlining band. Album opener 'Waste a Moment' has a slick, confident sound (aided by frontman Caleb Followill's vocals), which continues throughout the entire record. Yet the highlights of the album are 'Over' and 'Conversation Piece' which deliver a more subtle sound from the Tennessee boys with acoustic guitars, raw vocals and heartfelt lyrics. This album proves that after sixteen years the band still has plenty to offer. – Chloe Dobinson
Solange – A Seat at the Table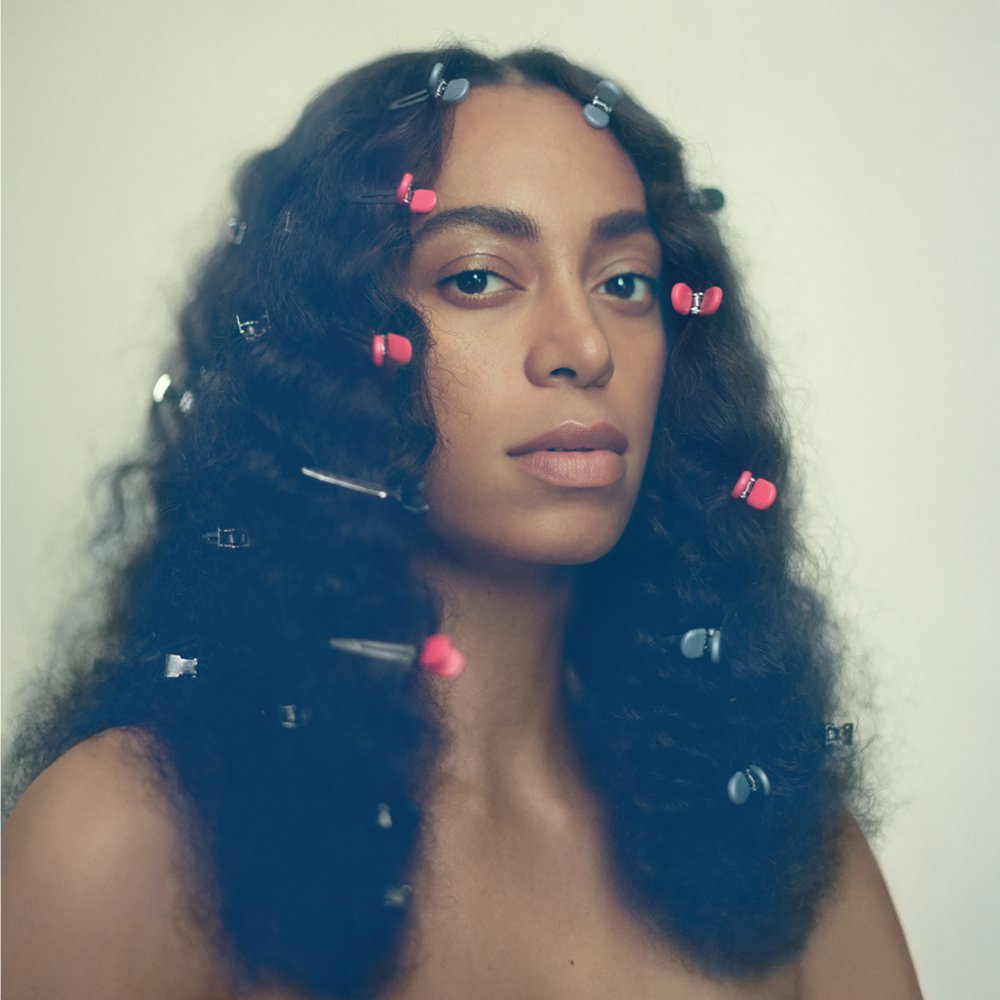 With an impressive voice, showcased against a mix of funk, neo soul and R'n'B, Solange celebrates blackness, encourages self-love and vocalises despair over the current state of the world. She brings important, all too often overlooked, issues to a wide audience with artistry and originality. Solange has created one of the most unequivocally enjoyable records of the year, showcasing her skills as a multi-faceted musician. No list of the top albums of 2016 could be complete without A Seat at the Table, both for its musical value and for its political and cultural importance. – Megan Wallace