On Saturday (1 June), XE54 hosted the penultimate Wool Store party of 2019. Decked out with an insane lighting rig, there was a post apocalyptic feel to the venue, and with a warehouse full of euphoric ravers, the day was set for success.
Together with The Untitled Group, XE54 created a hullabaloo showcasing the likes of Willaris. K, Park Hye Jin and headliner John Talabot. 
The venue itself is an impressive 1940s Wool Store – a giant open warehouse with high ceilings, exposed brick and plenty of European rave charm.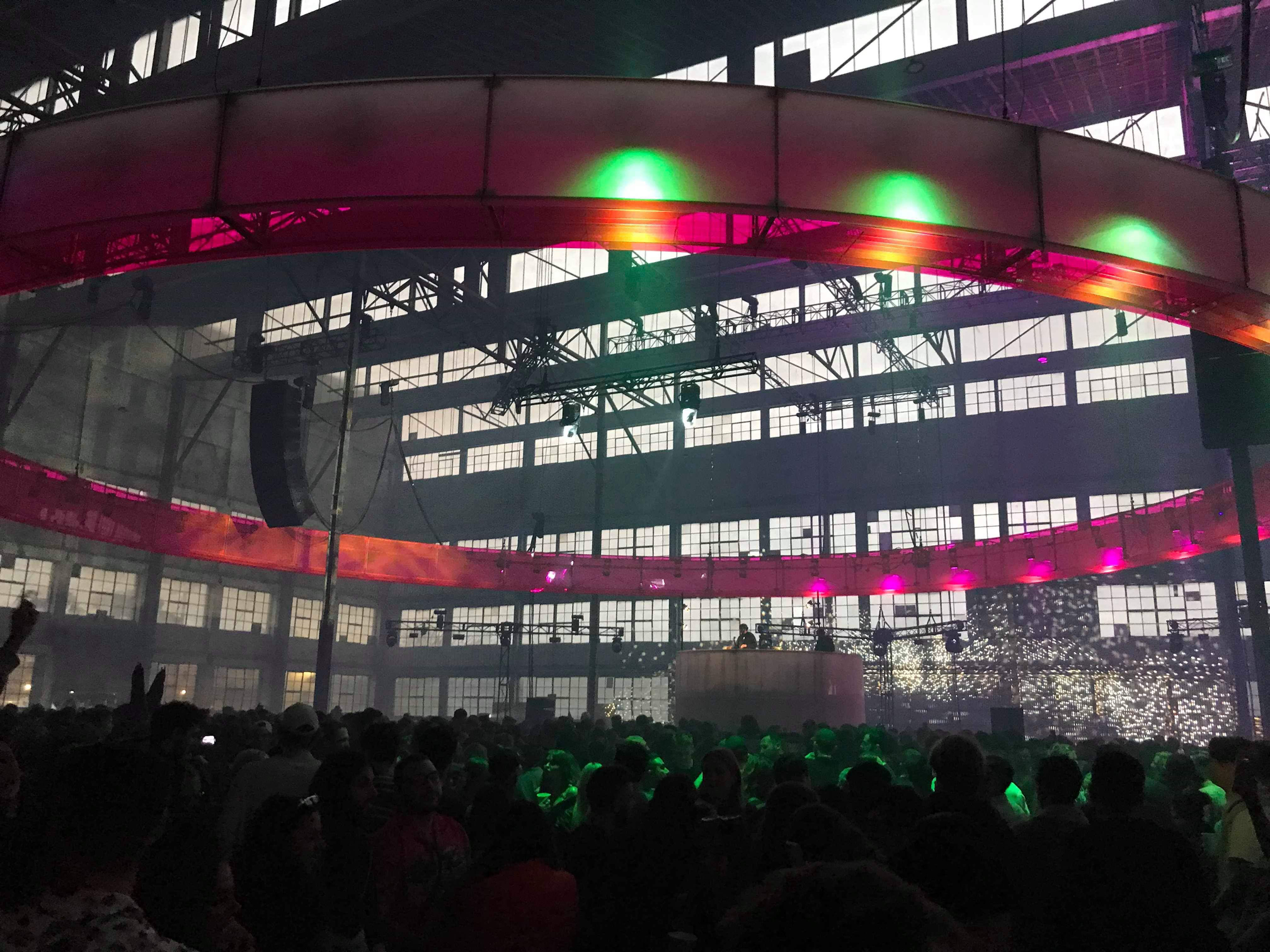 The stand-out act for the day was Park Hye Jin, who came to the decks with her hair covering her face, creating an almost femme fatale like mystique before she kicked off her set, which included tune after tune with a chilled vibe. At the end of her set she shouted "What The Fuck", which woke everyone from their reveries.
Willaris. K was another gleaming highlight with his deep, darker techno and energetic stage performance paired with a light show that was like a flurry of bright colours.
We'll be sad to see this venue go, with the only downsides being the toilet situation (unisex confused portaloos in a very narrow lane for the crowd), but there's still one event to enjoy later this month. Don't miss out on Falcona's 10th Birthday!