This month at the cinema: The summer season will not go quietly into the night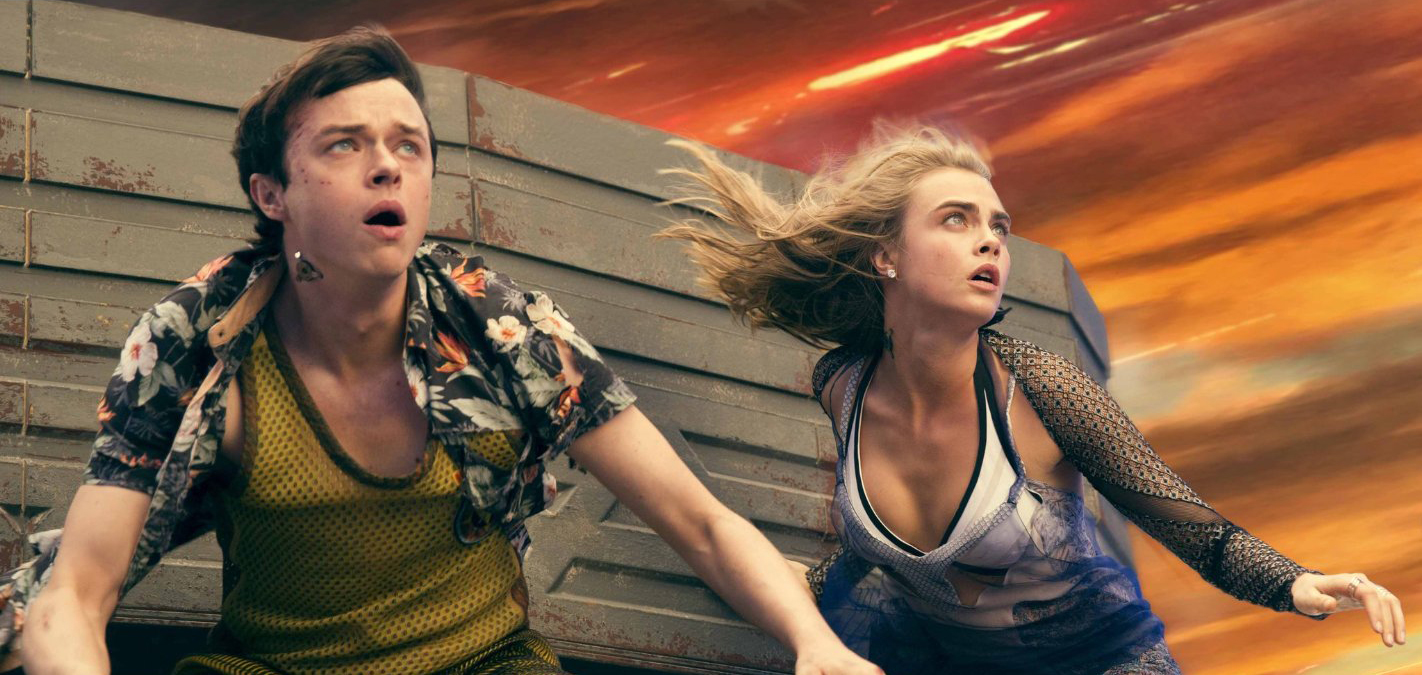 In horror movies there is always one last fright. Just after the virginal heroine defeats the crazy-stalker killer in some overly convoluted way, the crazy-stalker killer reaches out in one last ditch attempt to kill everyone before they are put down for good.
August is the summer season's equivalent of the crazy-stalker killer. Before the inevitable Oscar chatter starts with the Venice Film Festival on the 30 August, the cinema is packed with tantalising options from the return of big-named directors, kick ass spies and an inconvenient truth.
First up is Valerian and the City of A Thousand Planets (2nd Aug) from Euro auteur Luc Besson. France's biggest film with a budget of more than €150 million, this bubble-gum sci-fi stars Dane Dehaan and Cara Delevingne as two space cops solving a mystery that risks destroying the interplanetary union. It's a passion project for the iconoclastic French director, and is the most expensive independent film ever made. Even if it fails as an artistic statement, it is hopefully as fun and visually arresting as the trailers.
One week later comes Atomic Blonde (9th Aug), a 1980's spy romp starring Charlize Theron. Theron is always awesome as an action hero and the story focuses on her MI6 super-spy, Lorraine Broughton, visiting Berlin days before the wall falls to find a list identifying undercover agents. It's your typical spy thriller, but Theron and director David Leitch's flair for action make this a must see. Whether it be for the one-take brawl or the fight set to George Michael's 'Father Figure', mark Atomic Blonde on your calendars.
Of course, this all depends on if the world still exists by the time of release, with the sequel to An Inconvenient Truth, An Inconvenient Sequel (18th Aug), showing us the impact of climate change. It's a bit depressing a film like this still needs to be made for people to get the message. Hopefully, Al Gore's powerful voice and passion will make deniers see sense and get the message.
Meanwhile, The Hitman's Bodyguard (18th Aug) might provide a nice tonic to all the doom and gloom, making for a spectacular double feature with Al Gore's film. Starring Samuel L. Jackson as the world's greatest hitman and Ryan Reynolds as the man who must protect him, the pair make for an attractive coupling in this buddy comedy. Reynolds is embracing his career resurgence and if the film is as good as its parody posters of The Bodyguard, then we are in for a treat.
Now, it's time to move onto the big week. Starting with American Made (25th Aug), Doug Liman's telling of Barry Seal's outrageous life as a drug-arms-anything runner for both the CIA and the Medellin cartel. Tom Cruise plays Seal and when he is working with a director he trusts and one who knows how to handle his commitment and dedication, the resulting film is always fun. Domhnall Gleeson, Sarah Wright and Lola Kirke round out the cast, in this snapshot of American excessiveness.
Also providing another snapshot of American history is Kathryn Bigelow's Detroit (25th Aug), a film focusing on the 1967 Detroit riots. This is Bigelow's first film in 5 years, and continues her run of politically aware woke films started with The Hurt Locker (this is her third film with screenwriter Marc Boal). Opening in a time when race relations in America are uneasy and President Trump seemingly suggesting there should be more police brutality, this film will have a biting relevance, and Bigelow will make sure this is an intense experience. A young cast of up-and-comers feature, led by John Boyega and Will Poulter.
Rounding out the month is Logan Lucky (25th Aug), Steven Soderbergh's return to feature filmmaking after his much-hyped retirement. The script renewed Soderbergh's passion for filmmaking with the director describing the film as a trailer-park Ocean's 11. The story revolves around the two unlucky Logan brothers (Channing Tatum and Adam Driver) trying to rob the Charlotte Motor Speedway with a loony con (Daniel Craig) and their sister (Riley Keough). Seth MacFarlane, Katherine Waterston and Sebastian Stan round out the cast.
Also out is Stephen King adaptation The Dark Tower (18th August), starring Idris Elba and Matthew McConaughey, and director David Lowery's surprise film, A Ghost Story (11th Aug).