Book Review: Persons Unknown by Susie Steiner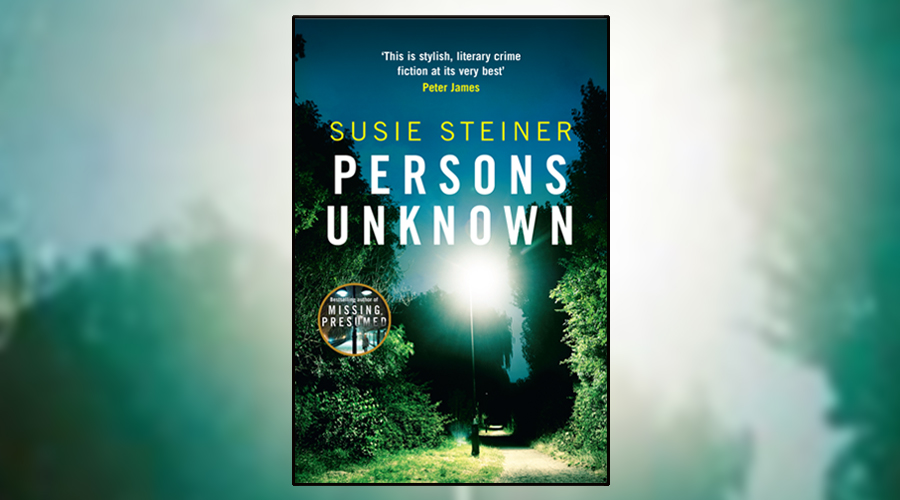 Detective fiction is a saturated genre but rarely does a series come that transcends the usual tropes of the genre and becomes a unique reading experience. The latest book in the DS Manon Bradshaw series is, in my opinion, among the best crime thrillers of the year. I really liked Missing, Presumed so I had high expectations for the second book in the series and I was glad to see that it didn't disappoint.
Persons Unknown picks up about a year after the events of the last book. Manon has adopted the 12-year-old Fly and has moved from London, with her unlikely family consisting of Fly, her sister, Ellie, and her toddler Solly. Meanwhile her life is more chaotic than ever. She is now pregnant, investigating cold cases for her old department and also increasingly concerned by Fly's newly acquired reticence and mysterious demeanour. Adding to the chaos is a shocking, high profile event – Solly's father is stabbed in broad daylight at a park, yards away from the police station.
Fly is taken in as a key suspect after CCTV footage catches him walking towards the park during the same time. He is arrested and Manon, outraged at the treatment being meted out to Fly, begins her own illicit investigation of this murder case. Digging up the victim's life unravels a high profile crime ring and appalling secrets, which make Manon question everything in her life. She is embroiled in a complex situation after discovering that everyone, from her sister to her adopted son, is personally linked to the man who was murdered.
Manon Bradshaw is back as the misanthropic, harried detective whose relatable and self-deprecating character keeps the momentum going in the narrative. She is struggling with her impending motherhood while also constantly second-guessing her parental choices with regards to Fly. Not being officially part of the Cambridgeshire police force poses a predicament to Manon's efforts to exonerate Fly and she calls in some old acquaintances to help her out.
Steiner's meticulously researched book gives us a glimpse of the inner working of the justice system and how discrimination, red tape and politics obstruct efficient working. Manon is over protective of Fly facing racial discrimination for being a black boy in London but soon realizes how Cambridgeshire is just as bad when it comes to racial profiling.
The book also sensitively depicts adoption. Manon and Fly have their differences and an on-going tussle for independence as they both adjust to co-existing.
"He calls her 'Mum' only sporadically – consciously, to please her or as a deliberate expression of connection. When he is unthinking, she is 'Manon'. They are mother and son by degrees, not innately and not to their core."
Persons Unknown is an enthralling literary thriller that astutely observes class and feminism while also interweaving social and cultural context in its layered plot. Featuring three-dimensional characters backed up by a taut storyline, this book is a must read for fans of literary crime fiction.
★★★★
Persons Unknown was published by The Borough Press on 29 June 2017