This Month at the Cinema: It isn't only superheroes saving the day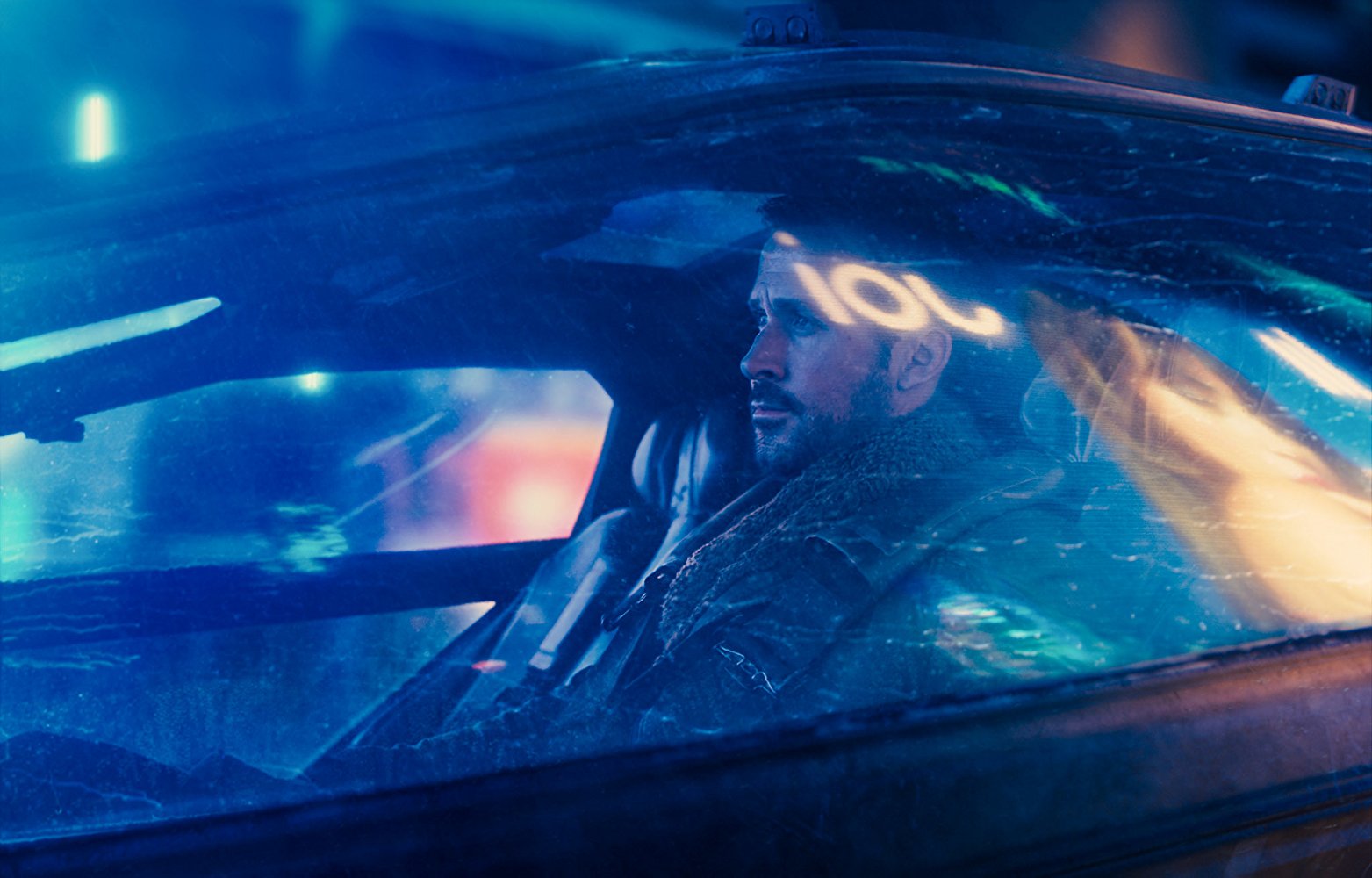 Do you know what the scariest thing is about October? Pumpkin spice lattes. They rise from their summery graves and haunt coffee shops the world over. They're worse than those chuckling plastic pumpkins supermarkets insist on flogging us with. Just serve me an espresso and be done with it.
But, October is not a month for moaning because this month the cinemas are full of treats. There isn't a trick in sight, and this month is going to inspire all your future Halloween costumes. This year I'm going dressed as Norman Bates in mother mode, next year as Jeff Goldblum in the new Thor flick. Before we get to the latest instalment of the Marvel Cinematic Universe, we have to ask a question: how do you follow up one of the best science-fiction movies of all time?
Canadian director Denis Villeneuve has the answer: By making a film just as good as the original. Blade Runner 2049 (5th Oct) is that film. Big, bold and beautiful, the sci-fi sequel is so good, it makes us forget Jared Leto's OTT method acting. The filmmakers have nailed the Blade Runner aesthetic and it will be outrageous if Roger Deakins doesn't win his first Oscar, after 13 nominations, for his glorious work. But the real star is Harrison Ford. Ford is an actor so reliable and whose career is filled with pop culture favourites, that people overlook how skilled he is as an actor. With this performance, he reminds us why he's so goddamn good.
Switching from one franchise film to another, The Lego Ninjago Movie (13th Oct) looks set to continue the franchise's run of adorable, irreverent humour. After setting its target on quest narrative and superhero film, this time the lego bricks are doing the Kung Fu hustle and taking on martial arts movies, and the films they inspire. It follows Lloyd (Dave Franco), an outcast because his dad is the evil Lord Garmadon (Justin Theroux), and his fellow Ninjago warriors (Michael Peña, Kumail Nanjiani, Abbi Jacobson, Zach Woods, Fred Armisen) as they try and fight Meowthra, a real-life cat, hell bent on destroying the Lego city the team protects.
If a children's franchise is beneath you, then Tomas Alfredson's The Snowman (13th Oct) should suit your needs. Based on Jo Nesbøs' Harry Hole detective novel, the plot centres on Hole's (Michael Fassbender) attempts to capture a serial killer who turns their victims into snowmen. A dark slice of scandi-noir, Alfredson, the director of Let The Right One In and Tinker Tailor Soldier Spy, is the perfect choice for this type of crime thriller, and the rest of the supporting cast, Rebecca Ferguson, JK Simmons and Val Kilmer, provide solid support as the director unleashes perverted mayhem.
Following that film's footsteps in the snow is The Death of Stalin (20th Oct), Armando Iannucci's political farce showing how the Central Committee's relationships went as cold as the weather in the wake of Stalin's death. An absolute tour-de-force of comedic filmmaking, the all-star cast led by a career-best Steve Buscemi, and a diabolically good Simon Russell Beale, play this game of thrones with a scene-stealing supporting performance by Jason Isaacs.
In the final week of the month, Marvel's latest force enters the multiplexes as Thor looks to overcome his cookie cutter franchise. The Norse god's solo outings have felt like the MCU in factory mode, so the hiring of Taika Waititi does create some hope that the dependable Chris Hemsworth will get a solo film worthy of his performance (and abs). Thor: Ragnarok (24th Oct) looks like bubble-gum fun, and with Cate Blanchett going full goth as the villain, Helga, the goddess of death, it seems as if Thor will finally be worthy.
For some reason involving money, Marvel films always open mid-week, which is good for the following two films. Breathe (27th Oct) is the opening gala of the London Film Festival (Culturefly will be giving comprehensive coverage) and is also Andy Serkis' directorial debut. Tracing the inspirational story of Robin and Diana Cavandish (Andrew Garfield and Claire Foy) who together created a wheelchair with a built in ventilator for polio patients, the film is aiming to be one of those rousing period dramas us Brits do so well, and Garfield, with his expressive face, seems perfectly cast as a man who can only move his head.
Finishing off this month is Call Me By Your Name (27th Oct), Luca Guadagino's sensual take on youthful romance. Based on André Aciman's 2007 novel, it stars newcomer Timothée Chalamet and the on-a-roll Armie Hammer as two lovers who share a fateful summer in Italy. If the film is anything like the novel, it'll take your emotions on a rollercoaster ride, and paint an agonising picture of first love and growing up.
In the re-release market, The Shining slices its way into cinemas on Halloween, obviously, and in the world of Netflix, Noah Baumbach's The Meyerowitz Stories is released on 13th October.