The mothers of bad mothers: Sherri Smith on the worst mothers of the thriller genre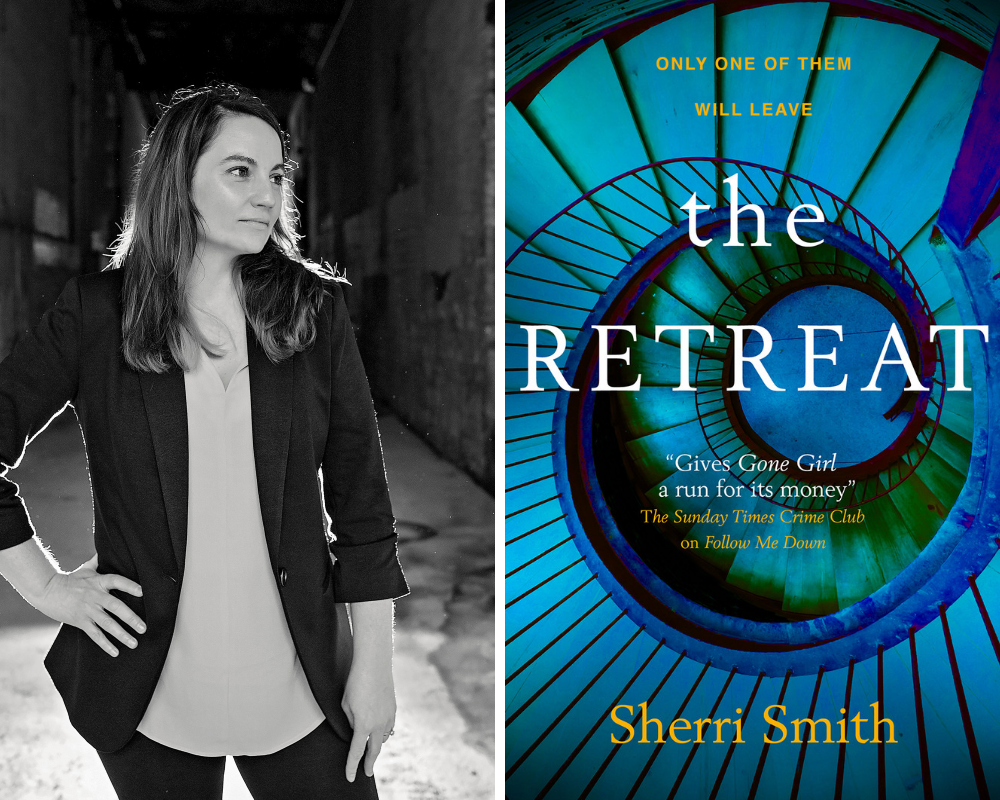 In my novel, The Retreat, Katie Manning is a former child-star who endured a strained and exploitive relationship with her 'stage' mom.
Mothers are our first loves. The ones who set the stage for all future relationships by modeling how we're supposed to show and receive love. And so, if one has the misfortune of being born to a cold, manipulative, or cruel mother then it can set in motion a sinister chain reaction that in crime fiction usually leads to murder. Below is a list of some of the worst mothers of the thriller genre.
Sharp Objects by Gillian Flynn
Adora is a sadistic mother who abuses her three daughters in unthinkable ways. She is only capable of performing motherhood and so resorts to Munchausen by proxy, in part, to procure a wider audience for herself and exact control over her daughters. Adora is a product of her own bad mother, and yet it's difficult to feel any sympathy for her as she so enthusiastically carries forward a legacy of violence. Camille internalized her mother's cruelty by turning to booze and self-mutilation to numb herself. Another of Adora's daughters is dead and the third, Amma, is a murderer. Adora will never be a contender for a mother-of-the-year award.
Good Me Bad Me by Ali Land
Milly's mother is a serial killer. It probably can't get much worse than that. After turning her mother into the police, Milly must live with the consequences of her mother's actions while also being tormented by still loving her mother and fearing that she may be like her. This is a thrilling exploration of how much of our natures are defined by our upbringing.
The Perfect Mother by Aimee Molloy
The May mothers are a group of Brooklyn moms who gave birth in the same month and like to meet twice a week with their babies to discuss the trials of new motherhood. When the mothers decide to have a much-needed night out—the fun comes to a sudden halt when one of the mothers gets a frantic call. Her son, Midas, has been abducted in his crib. What follows is a gripping, twisted plot that explores the impossible expectations of modern motherhood and how one mother is driven to commit terrible crimes in the name of being seen as the perfect mother.
Lying In Wait by Liz Nugent
Nugent brilliantly peers into the darkest corners of motherhood. Lydia Fitzsimons lives in a beautiful house with her adoring husband and beloved son, Laurence. Yet Lydia has a twisted and over-bearing sense of motherhood and will do whatever it takes to keep her son home with her forever. Lydia is especially terrifying because she deludes herself into thinking she is the perfect mother who knows best.
Lullaby (The Perfect Nanny in the US) by Leila Slimani
The novels opens with one child dead and the other dying at the hands of their nanny. Louise is employed by Myrian and Paul Massé to care for their two young children and at first, seems to be a modern-day Mary Poppins. She cleans, cooks, and appears to be a compassionate caretaker. As the parents become increasingly dependent on their nanny, Louise begins to feel possessive of the children. She longs for a second chance at her own defective mothering that led to her estrangement from her adult daughter. Of course, there are no do-overs in motherhood. Louise descends into jealousy and madness. When she goes over the edge, she decides to take the children with her. This book made me happy that I can't afford a nanny.
Sherri Smith's The Retreat is published by Titan Books on 13 August 2019.