The Missing Hours – Emma Kavanagh Review

All this review comes down to is that Emma Kavanagh can really spin an intelligent mystery. In all honesty, this is something I'm beginning to expect from her and, after reading (and loving) her previous effort Hidden, The Missing Hours had pretty big shoes to fill. But if, like me, you were worried that this latest novel wouldn't live up to the detailed thrill ride of her last one, it doesn't take long for The Missing Hours to prove you thankfully wrong.
The novel begins with the 20-hour disappearance of Selena Cole, a grieving widow and mother-of-two, during which time a man turns up dead on the side of the road. When Selena turns up well and with no memory of her hours away, DC Leah Mackay isn't quite as willing to accept her story as she was before, especially with a high profile murder to solve. What follows is a deeply engaging, very well-plotted story that tracks what happened in each of these cases, and the deeper we get into the investigation, the more it seems that these two very different cases just might be linked after all.
As lead protagonists, Leah and Finn are compelling, if not a little two-dimensional. The brother and sister detective pair are very likeable, but their lives are intrinsically linked to their jobs. Leah, more so than Finn, gets an attempt at a more fleshed out story, complete with a complicated relationship with her husband and two children of her own that explains away her intense interest in Selena's lost hours. Finn, meanwhile, is a newly promoted Detective Inspector with just 83 days on the job and who is determined to prove himself with his first murder case, but there's little motivation for his character beyond what his job requires of him.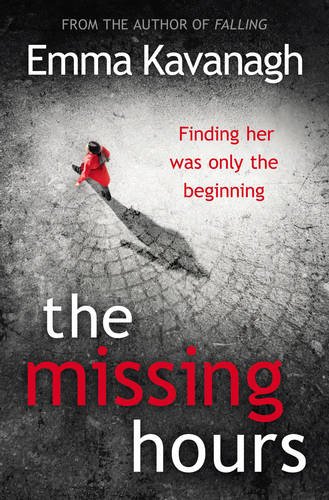 But while the characters carry the story well enough, they are by no means the focus and it's the world of the novel, based as it is in the world of the kidnap for ransom industry, that's the real drive. The investigation plays out among chapters detailing Selena and her husband's kidnap for ransom case notes as well as newspaper articles and personal essays that flesh out this suitably intriguing world and Selena's links to it. It's a fascinating subject area, and one that proves infinitely gripping and rife with opportunity, so it's a surprise that we haven't seen more from it before.
As ever with Kavanagh's work, I think a large part of what makes it work so well is Kavanagh's police and military psychology background – something she also lends to Selena in this book. It went a long way towards helping make Hidden so great, and while Kavanagh has no experience in the K&R field, her knowledge of the police force and her meticulous research definitely fills some of the gaps. She plays to her strengths and her novels are all the better for it.
Ultimately, The Missing Hours is a smart and interesting novel with a thrilling mystery that keeps you turning the pages. With plenty of false leads and red herrings to get the reader guessing, the final revelations manage to keep the much-needed surprise elements in tact, and the ending is a satisfying one.
This novel isn't a taxing read, but it's atmospheric enough to intrigue you, and then compelling enough to hook you in until you see the whole thing through – and you can't ask for much more than that from a police procedural story.
★★★★