The following contains spoilers for the third season of The Flash, so don't read on if you haven't caught up, but it ended a week ago so you should probably get a move on.
The Flash has finally crossed the line and it has been a mixed season. Hopefully, this little list will clear everything up.
The Best
The Ending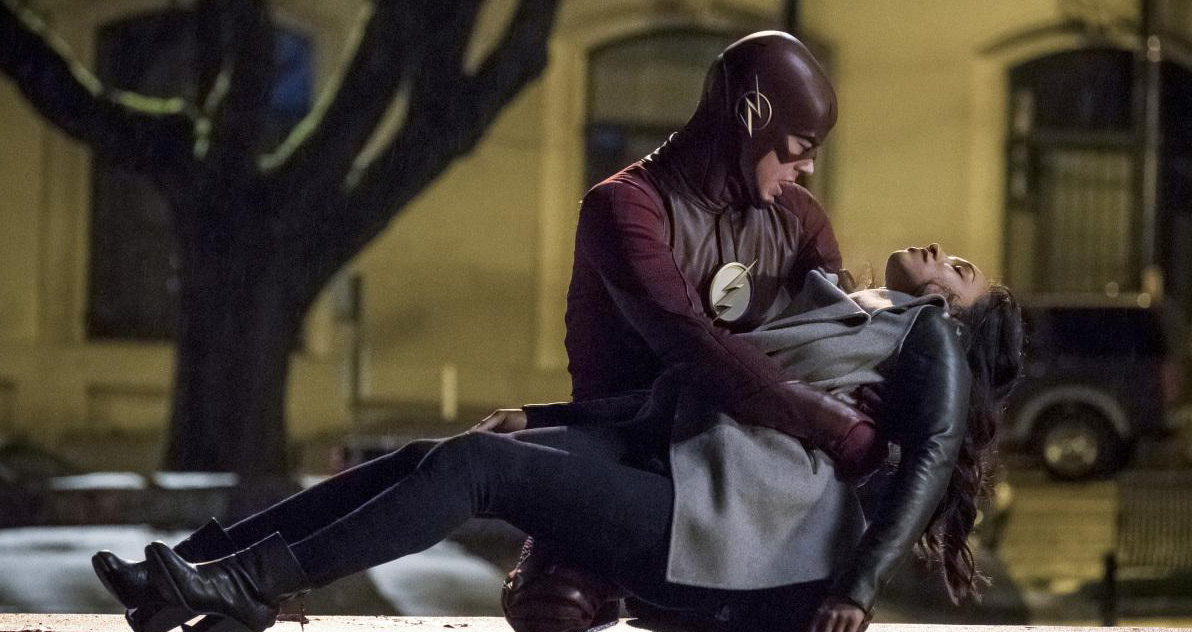 Barry (Grant Gustin) finally understood who he is as a hero and walked into the speed force hand-in-hand with his mother. It was a cathartic ending, packing the emotional wallop The Flash specialises in with it working as an end to season three and an end for Barry's journey over the last three years. It made some of the misery over the last three years make sense whilst proving there is nothing wrong with sincerity. A lot of this season has felt like the show is preparing for a soft-reboot with season four, and benching Barry gives the writers a lot of opportunities to rub away some of the show's biggest flaws.
Danielle Panabaker and Killer Frost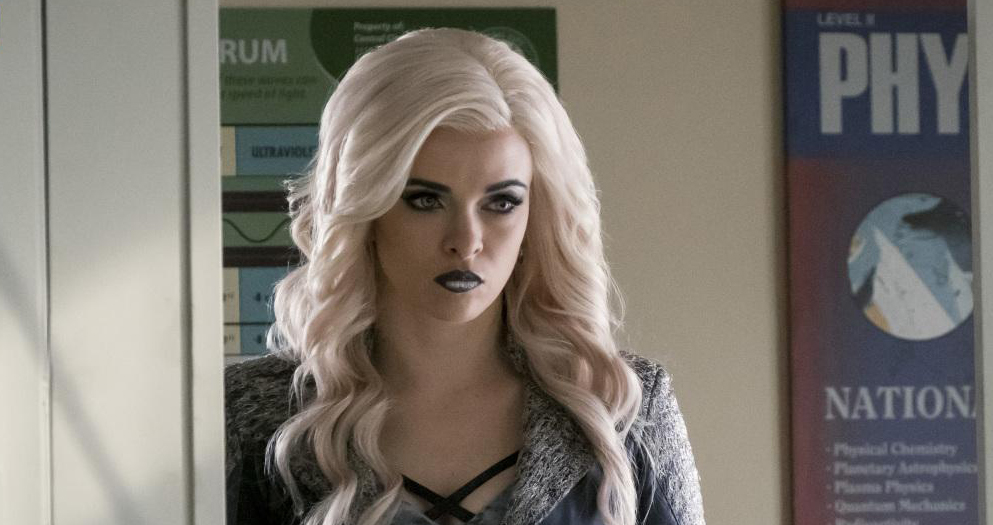 As any frequent readers of my episode reviews will know, I've had some problems with the way Caitlin Snow (Danielle Panabaker) has been treated. Panabaker has wasted her talents on some awful writing, so luckily this season gave her something to do. Panabaker entertainingly explored Caitlin's struggle with her murderous alter ego, Killer Frost. Finally, the actor had writing as good as Sky High, and she completely owned it. She was a campy delight with just the right amount of threat.
HR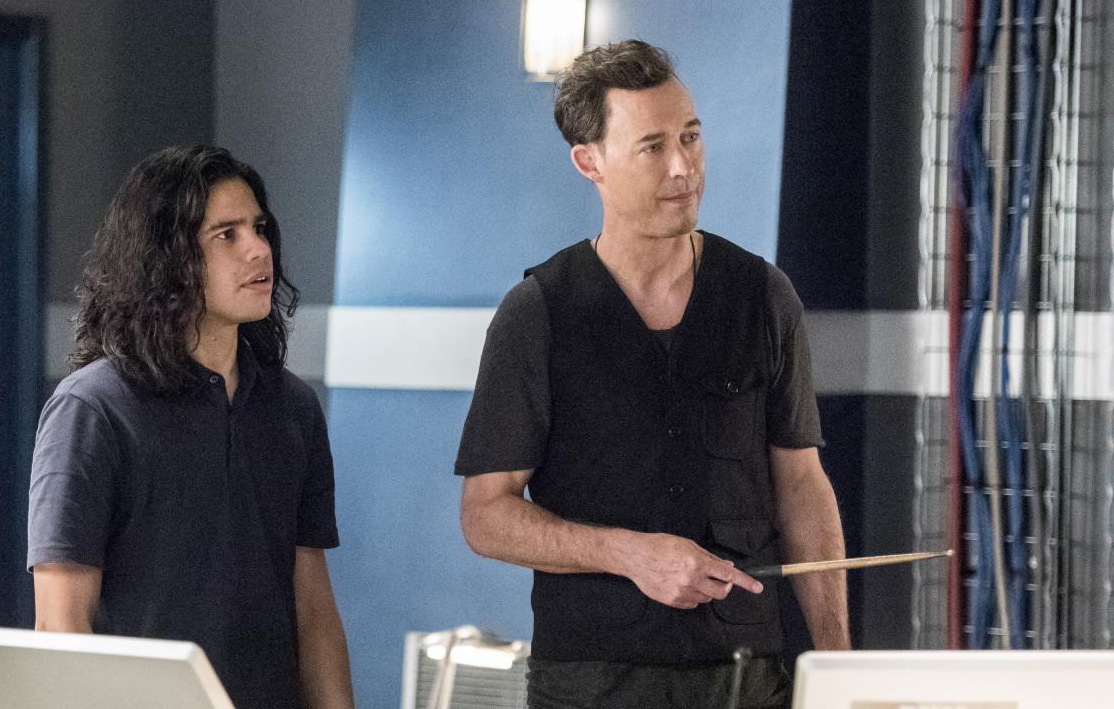 Introducing us to the fourth version of Harrison Wells was always going to be a risky move. Fortunately, HR was an absolute blast because he wasn't the snarky smart guy but a goofy nitwit. Actor Tom Cavanagh is clearly having fun in this role, relishing the chance to play a comic foil, and showing a new side of the important Cisco-Wells dynamic. Sure, it fumbled the ending and HR felt like a character who was dealt a lot of missed opportunities, but we're gonna miss him now he's gone.
Duet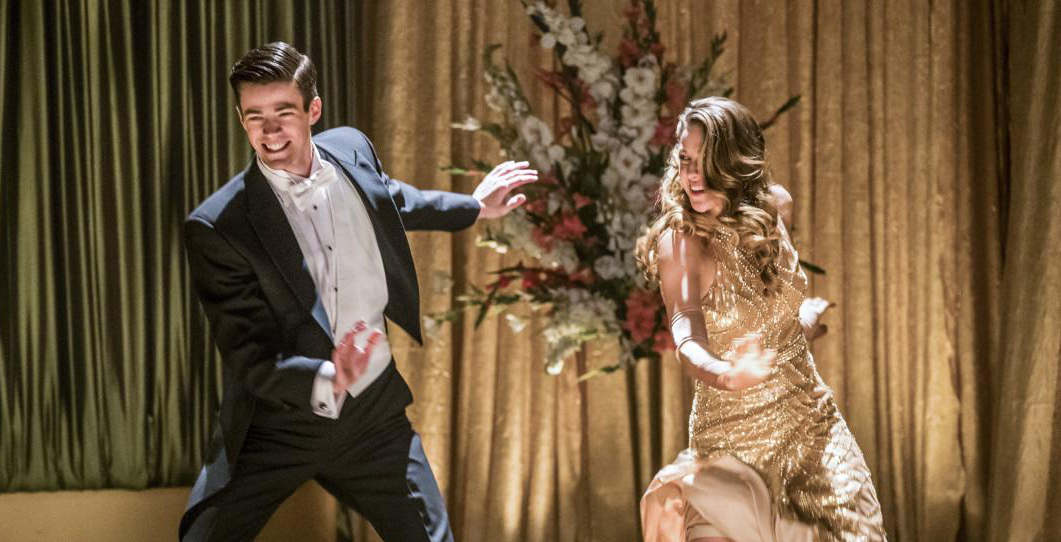 The Flash is always at its best when it is joyous, and the musical crossover episode with Supergirl was delightful. Taking a break from the overall storyline, Barry and Kara (Melissa Benoist) sang their way out of a musical fantasy, nailing some covers as well as some original songs. It was just a fun, zany hour of television featuring some of the Arrowverse's best supporting players (John Barrowman and Victor Garber).
The Guest Stars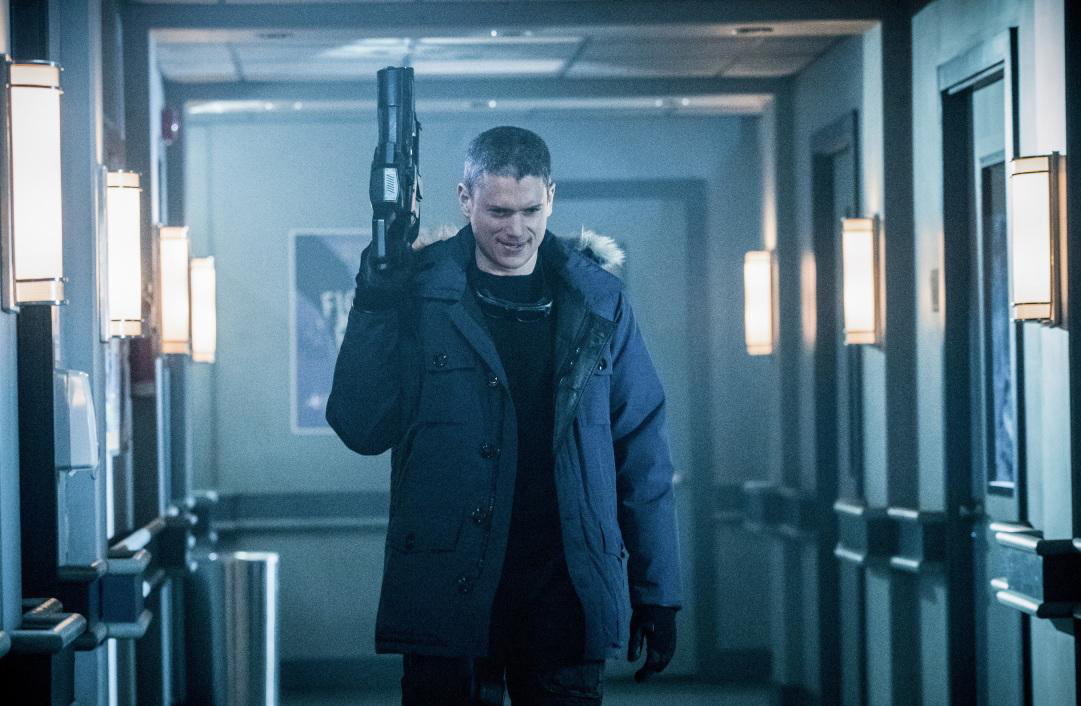 The Flash understands how to perfectly deploy a guest star. They never feel extraneous, from Wentworth Miller as Captain Cold to Emily Bett Rickards popping across from Arrow. They are all important to the story, and it is a testament to The Flash that stars of Victor Garber's calibre would pop in for a couple of minutes.
The Worst
Tom Felton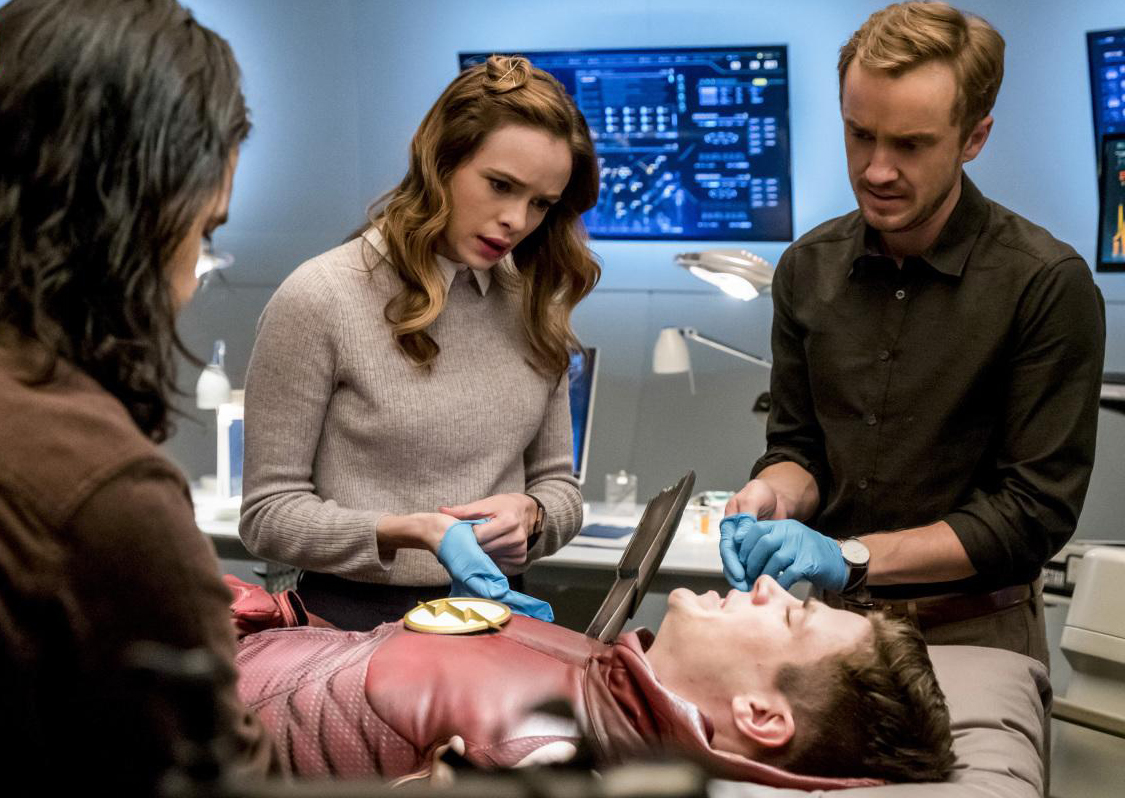 Tom Felton joining the cast of The Flash always felt weird. He'd had a nice run starring in prestigious Amma Asante pictures, and it was always unclear how long he'd stick around. It turns out, quite a long time. Julian developed from snarky workplace nemesis and as Dr Alchemy to a fully-fledged member of Team Flash. During the earlier episodes, Felton gave a fun performance even though it was all too obvious who the good doctor was. It is when he switched sides his performance became a problem. The actor was clearly uncomfortable with the laboured and laughable love story Julian shared with Caitlin. Felton couldn't outperform the bad writing and was ultimately disappointing.
Bad CGI
There is nothing wrong with The Flash being ambitious. In fact, the show is often at its best when it proudly flaunts its ambitions. But, the Savitar storyline and the sheer number of speedsters really showed the limitations of the effects budget. The CGI looked like a poorly rendered Playstation 3 game, and we're talking before Uncharted 2. It seemed the clever use of the earlier seasons had disappeared, and you can't take the stakes seriously if you're laughing at what you are watching.
Iris West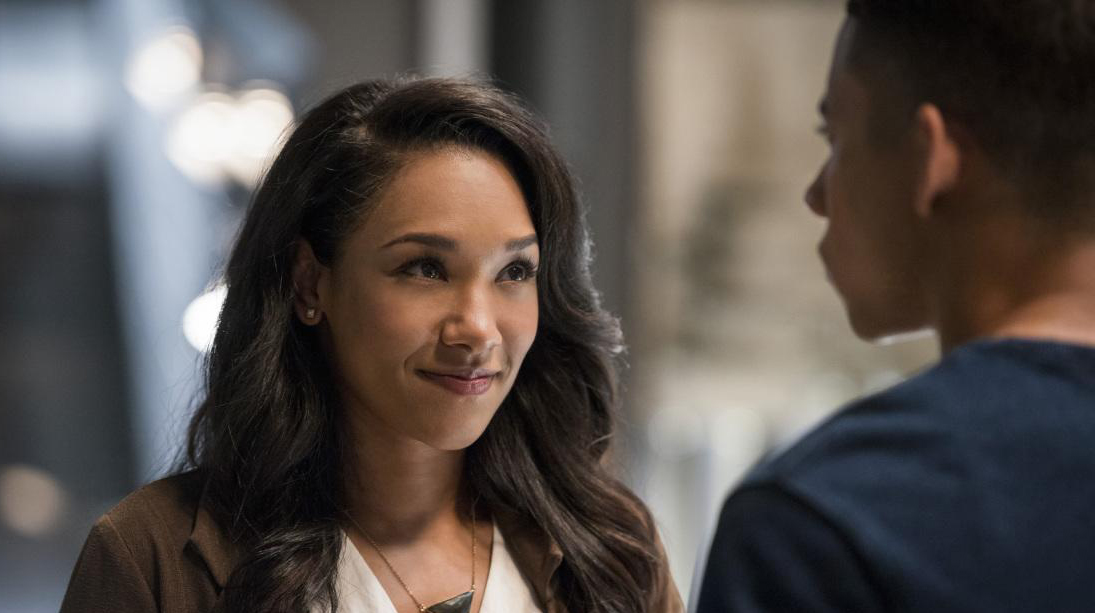 Candice Patton has been excellent, handling the bad writing she's given with grace and dignity. Iris has lacked all agency outside of her relationship with Barry, and she's an excellent example of 'fridging'. 'Fridging' is the trope often found in superhero comics where the normally male and heterosexual superhero's love interest is killed to further his story. Whilst the writers didn't full on fridge Iris, she never reacted to her predicament and when she did, what she did was incredibly stupid. They turned her from a character into a plot point.
The Savitar Storyline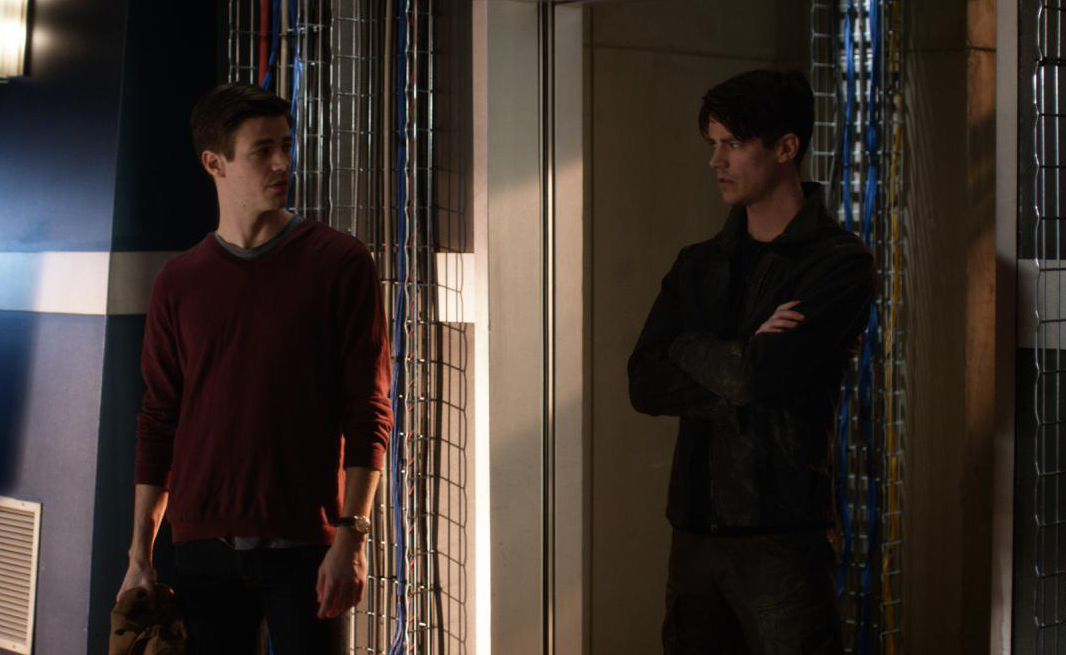 Part of the problem the writers had when writing Iris' storyline is that she became glued to Barry's superhero storyline. Their relationship could not grow outside of the overarching conflict, meaning there were moments when the characters were not being superheroes. This season never saw them hanging out, we never witnessed their lives outside of STAR Labs. The show sacrificed some of its charm – we never saw moments like the group creating an alcohol so Barry can still get drunk or Caitlin coming into work hungover because she went too heavy the night before – for the Savitar plot line, one with too many plot holes and convoluted storytelling that felt like a retread of the first season's successes. The formula is getting old.
The Speed Force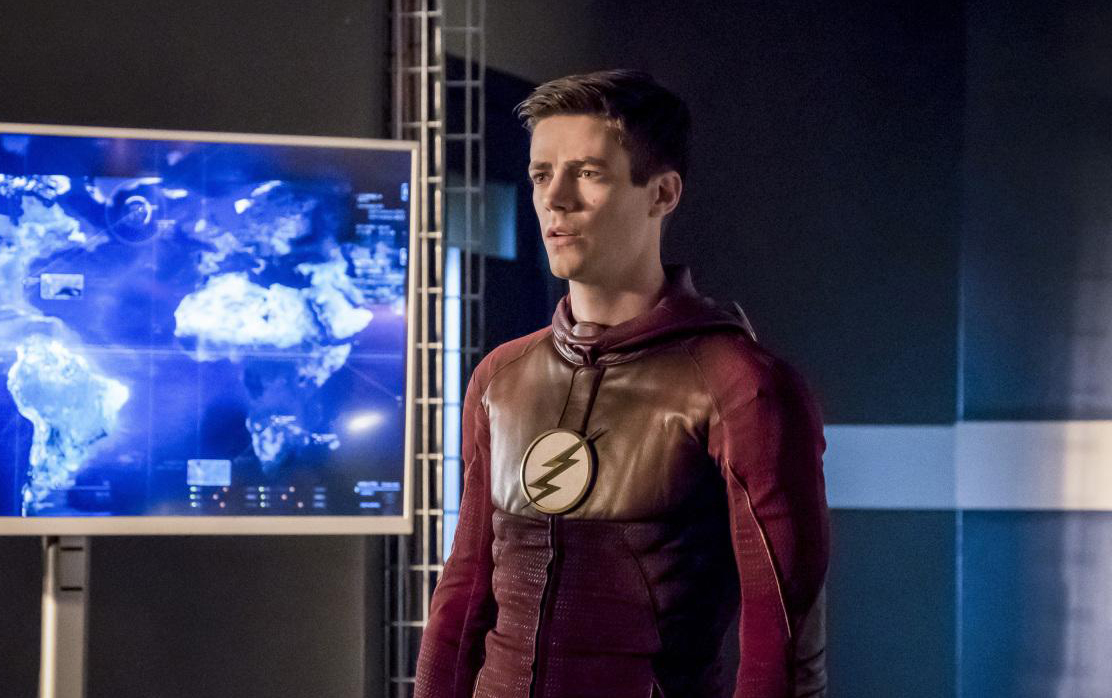 WTF is the Speed Force? Three seasons in and we are no clearer to understanding what it actually is. Is it just energy? Does it police all of time? Is it a prison? Is it hell? Is it heaven? The writers have taken a laissez-faire approach to this omnipotent force, wheeling it out as a lazy solution to the problems they make the characters face. It's muddled and is one of the reasons this season has felt convoluted. When Barry steps into the Speed Force at the season's end, I can't tell if he is being punished for his actions and if his sacrifice was truly noble.
Best Episodes: Killer Frost, Invasion!, The Present, Duet,
Worst Episodes: Shade, Dead or Alive, Untouchable, Attack on Gorilla City, Abra Kadabra, Finish Line