Saying goodbye to a TV show that you've invested time, energy and emotion in across multiple seasons and over consecutive years is always going to be bittersweet. Yet saying farewell to ITV's Corfu-set The Durrells, a comedy-drama based on Gerald Durrell's memoirs about his family's years on the idyllic Greek island, felt like parting with a beloved friend, knowing that your life will be worse off for the absence they'll leave in it. In a world of frighteningly plausible Handmaid's Tale dystopias and dark, controversial Game of Thrones character arcs, The Durrells delivered a rare and lovely dose of simple and unadulterated joyfulness. Something that so many TV series are severely lacking.
When compared to the aforementioned American dramas, The Durrells might seem like the TV equivalent of your sweet and meek great-aunt, but that's why it was so charming. It was a supremely British show, despite being set on an island in the middle of the Ionian Sea, and it played on our collective yearning for postcard-perfect sunny climes and nostalgia for the simplicity of Mediterranean island life before the invention of technology and the Internet. It was also bolstered by a witty and perceptive script, as well as an ensemble cast who not only felt like a real life family on screen, but felt like family to viewers too. They were a loveable bunch, not despite their oddities and quirks, but because of them.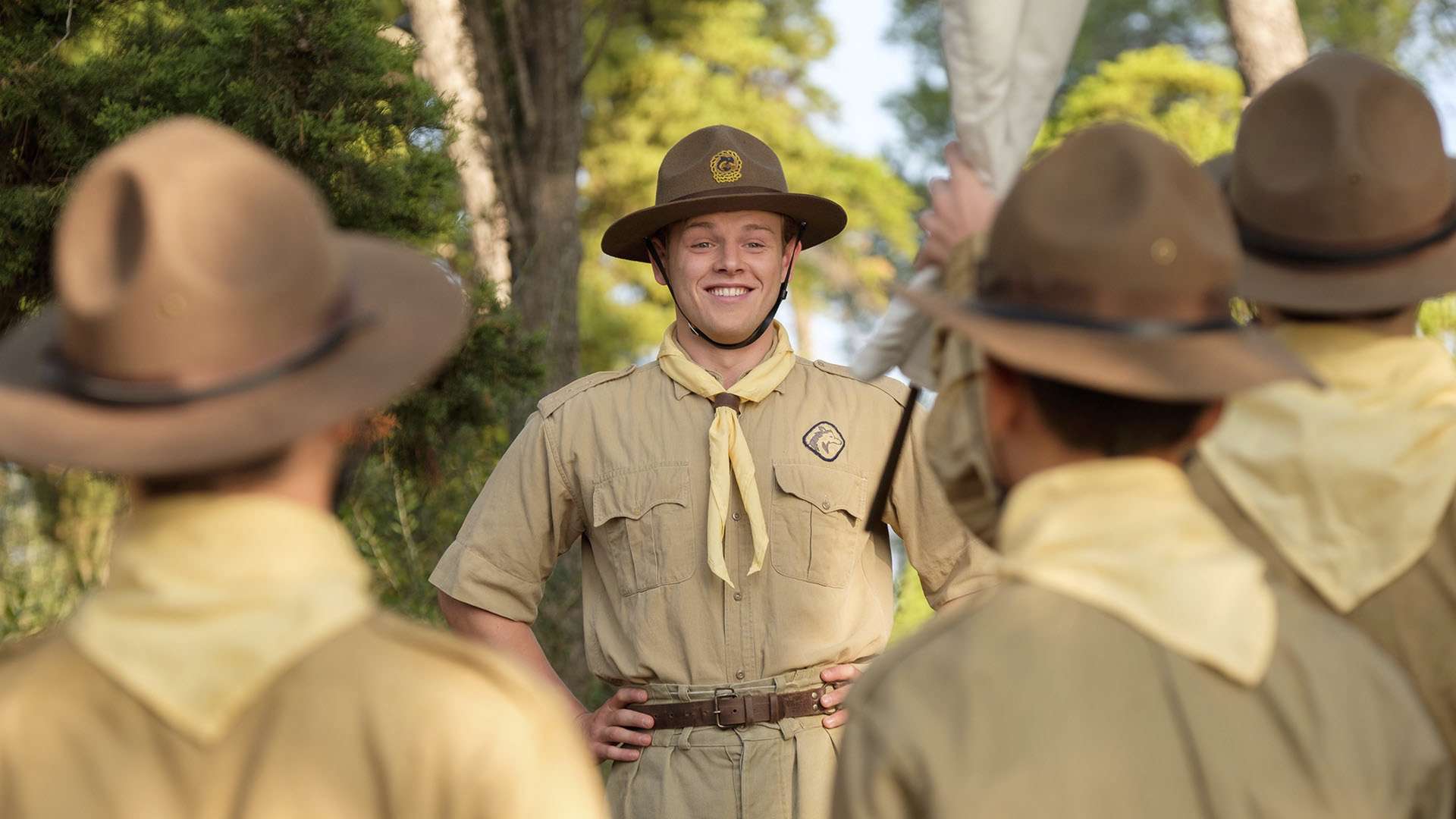 The delight of watching the show through four series was in witnessing the family – so woefully out of their depth when they first moved to Corfu in 1935 – adapt, grow and ultimately flourish under the sweltering Greek sun. Whether it was watching second eldest son Leslie go from a naïve, gun-toting teenager to a considerate and responsible man, or seeing Gerry's early curiosity towards animals develop into what we know became a life-long devotion to conservation and nature, the characters' evolution was something we could genuinely invest in. Their arcs didn't leave audiences grumbly and unsatisfied. This was a show that always did its characters justice, even when it didn't strictly adhere to the autobiographical source material, and it guaranteed watchers felt cheerful and content after each episode.
Yet the real brilliance of The Durrells was in Keeley Hawes' excellent portrayal of the eccentric yet well-intentioned matriarch Louisa as she tried in vain to reel her rowdy children in, only to realise they'd find their own way through life eventually, no matter how unconventional their paths might be. It's difficult to imagine anyone more perfect for the role than Hawes – a charismatic, chameleon of an actress who's able to express complex emotion with the most fleeting of micro-expressions. The Corfu Trilogy might have been Gerry's version of his quirky family's unusual story on paper but the Durrells on TV orbited around Louisa and her determination to make Corfu their home – something Hawes conveyed with warmth, heart and spot-on comic timing.
The Durrells has been a wonderful antidote to the Sunday night blues for the last six weeks, and for three series prior to that too. More than that though, it was an antidote to the harshness of the current world around us, delighting in the simple pleasures of life. It will be missed.