Pacific Rim: Uprising DVD Review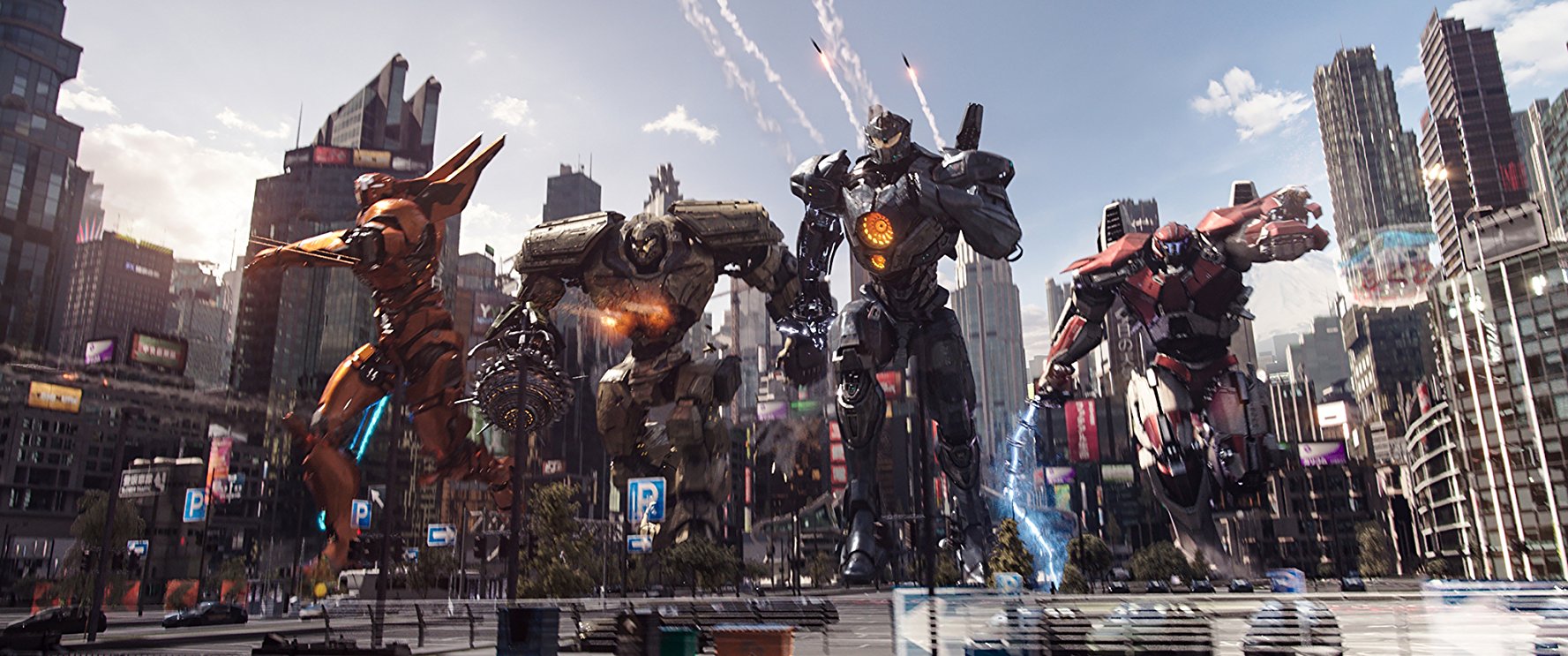 Considering its multi-million dollar budget, Pacific Rim's cult success was surprising upon its first release in 2013. While American audiences were mostly content to let it slip under their radar, the film's international audience sunk their teeth into it, and viewers in the US and UK who did were completely enamoured. So taken was the audience with the characters, the world-building (in particular a global apocalypse movie that actually concerned itself with depicting how the entire globe dealt with the end of the world), and Guillermo del Toro's distinct, romantic direction, that the mere idea of a sequel seemed to be built on the force of sheer passion alone. Steven S. DeKnight's Pacific Rim: Uprising seems to have misunderstood that fact.
We pick up 10 years after the fallout of Pacific Rim. The world has rebuilt itself, save for some coastal cities, understandably the most impacted. This is where we find Jake Pentecost (John Boyega), who squats in a mansion crushed by a Kaiju skeleton, self-proclaimed hustler of Jaeger and Kaiju parts, whose priorities are cereal, Oreos and hot sauce. The story itself starts with Jake failing to snatch up a capacitor in an abandoned Jaeger facility – the fact that these seem to exist seems unremarkable. Following the mysterious hooded figure who jacks it first, speeding away on a motorbike, he meets scrappy teen Amara (Cailee Spaeny) – with her own, self-built Jaeger (called Scrapper) in tow.
When they're arrested together, the two of them are sent to the familiar Shatterdome, as arranged by the returning, and much loved, sister of Jake: Mako Mori (Rinko Kikuchi). While Amara joins the cadets, Jake joins Scott Eastwood's Nate Lambert as a ranger. Together they form, more or less, our main trio. Therein lies our first issue: their relationship as a three is not strong. But neither, particularly, are the relationships amongst each other – though Boyega and Spaeny's dynamic is sweet and compelling. It's something that's difficult to accept when the premise and appeal of the first film relies entirely on this – about the bond between two people, and how it can be potent enough to save the world.
The ensuing 90 or so minutes has some genuinely fun moments. Amara is easily the most memorable, and the small glimpses into her training (which were neglected in Pacific Rim) make for endearing and clearly well thought out world-building – a nice detail is the "Sarah", the brain all cadets have to practise drifting with. It's in these moments the film shines the most, when it's not just more of the same; giant robots fighting through cities will never not be cool, but it misses the distinct creativity of the first movie. There are no reveals of weapons; no moment where a giant robot sword slashes through a Kaiju in space, and that kind of commitment to earnest, almost silly fun, is what distinguished the 2013 film in the first place.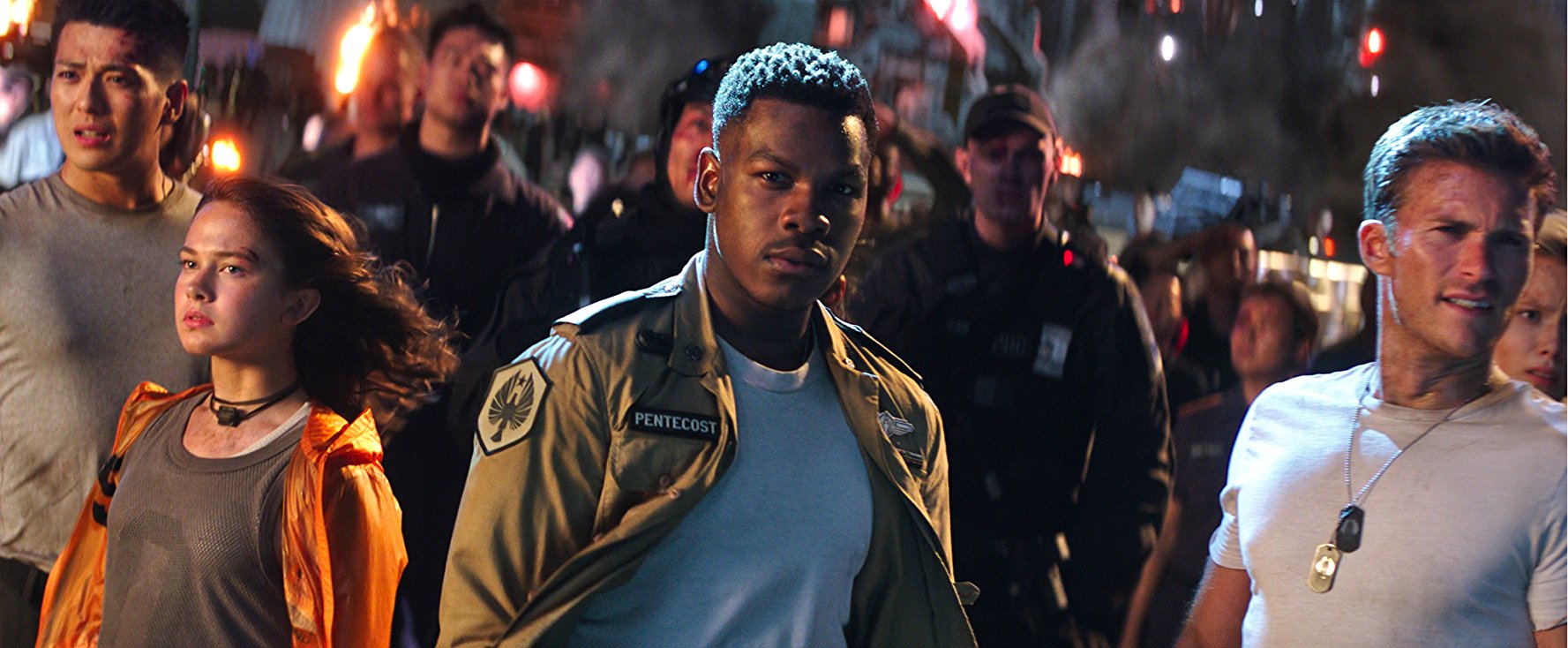 There was a journey to this point and to the film we ended up getting, because it wasn't the one we were promised. It started well: videos and announcements coming straight from del Toro after years of no news; John Boyega cast as Jake Pentecost, son of Idris Elba's Stacker (even if the mundane name was… surprising, at the very least). Speaking of names, the subtitle changed from Maelstrom to the generic… Uprising. A glaring, early sign was the announcement that Charlie Hunnam would not be reprising his role as Raleigh, but that would result in being far from the biggest slight to the original film. Not even missing del Toro's direction would be that. Without giving away any spoilers: whether this film cares about her or not, Mako Mori is the most important and iconic character of this franchise. Not only did she inspire her own 'test' ('The Mako Mori' test – an off-shoot of the Bechdel Test), but Rinko Kikuchi has been nominated for an Oscar. Simply put, she doesn't get the treatment she deserves.
It's hard to write the film off completely because John Boyega is an undeniable, goddamn star. He's the best part of any film he's in, and this is no exception. If there's one thing the world is lacking it's more opportunities to showcase Boyega's talents. His utter comfort in a protagonist role is unparalleled, and Spaeny – in her feature film debut – does a fine job as well. Meanwhile, Eastwood… is certainly in the film.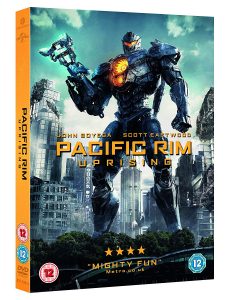 Truly, the main issues are in the disconnect and its contentedness to be run-of-the-mill. Uprising isn't a bad or incompetent film by any stretch of the imagination, but it's not a shock to the system. It embraces the system, resulting in something that's fine to kill an afternoon with, but probably won't stick with you beyond that. The score is kooky and fun, but the main Pacific Rim theme isn't present, and nothing comes close to bringing the same adrenaline as those first guitar chords composed by Djawadi.
There's still rumblings about another sequel, though the underwhelming box office performance has certainly quieted it down. Perhaps that's a filmic blessing. After – perhaps through sheer ambition – killing off virtually everything about the first Pacific Rim, we don't have much to look forward to. Maybe it's best we leave the Kaiju behind the breach, and be grateful for the Jaegers we had.
★★
Pacific Rim: Uprising is out on 4K UHD, 3D Blu-Ray, Blu-Ray, DVD and Steelbook July 30 2018, courtesy of Universal Pictures Home Entertainment