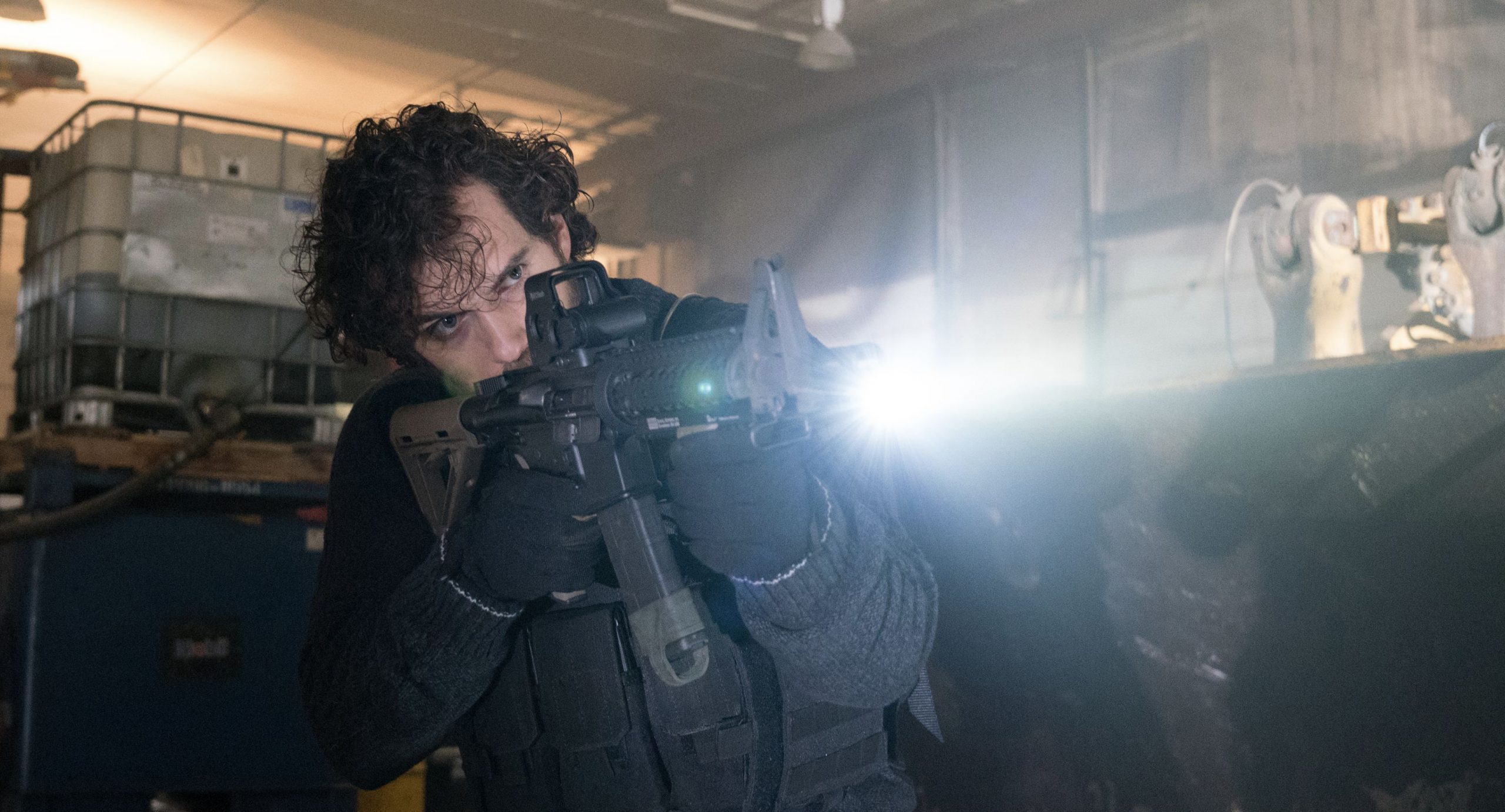 Swapping capes and suave suits for cable knit sweaters and a near-permanent frown, Henry Cavill's role as a brooding Lieutenant in Night Hunter is a far cry from the likes of Clark Kent and August Walker. Teamed with Alexandra Daddario's police profiler Rachel and Ben Kingsley's judge-turned-vigilante Cooper, Cavill's Lt Aaron Marshall has a race against time to catch and stop a serial murderer who revels in abducting women and torturing them.
On paper, David Raymond's feature-length directorial debut had the capacity to be a Mindhunter-esque psychological crime-thriller delving into the unhinged mind of a psychopath. With the killer captured early on, Marshall and Rachel have the unenviable task of trying to get inside his split personality mind and gain closure for the families of missing girls. Brendan Fletcher is perfectly cast as Simon, the disturbingly deranged murderer caught dancing hysterically to Christmas music in his mansion lair where he was holding traumatised girls hostage, among them Cooper's pseudo-daughter/vigilante partner Lara.
The thing about Simon is that he's a conundrum to the audience as much as he is to the police. When interrogated, he's either snivelling like an infant or giggling like a maniac. He comes across as dangerous but childlike, and it's difficult to believe he's the mastermind behind countless abductions, let alone capable of pulling them off with such single-minded precision. Rachel believes he has dissociative identity disorder, whilst Marshall thinks he's simply messing with the police. It's quite clearly a game but the question is: how is he continuing to play it from within the confines of a prison cell?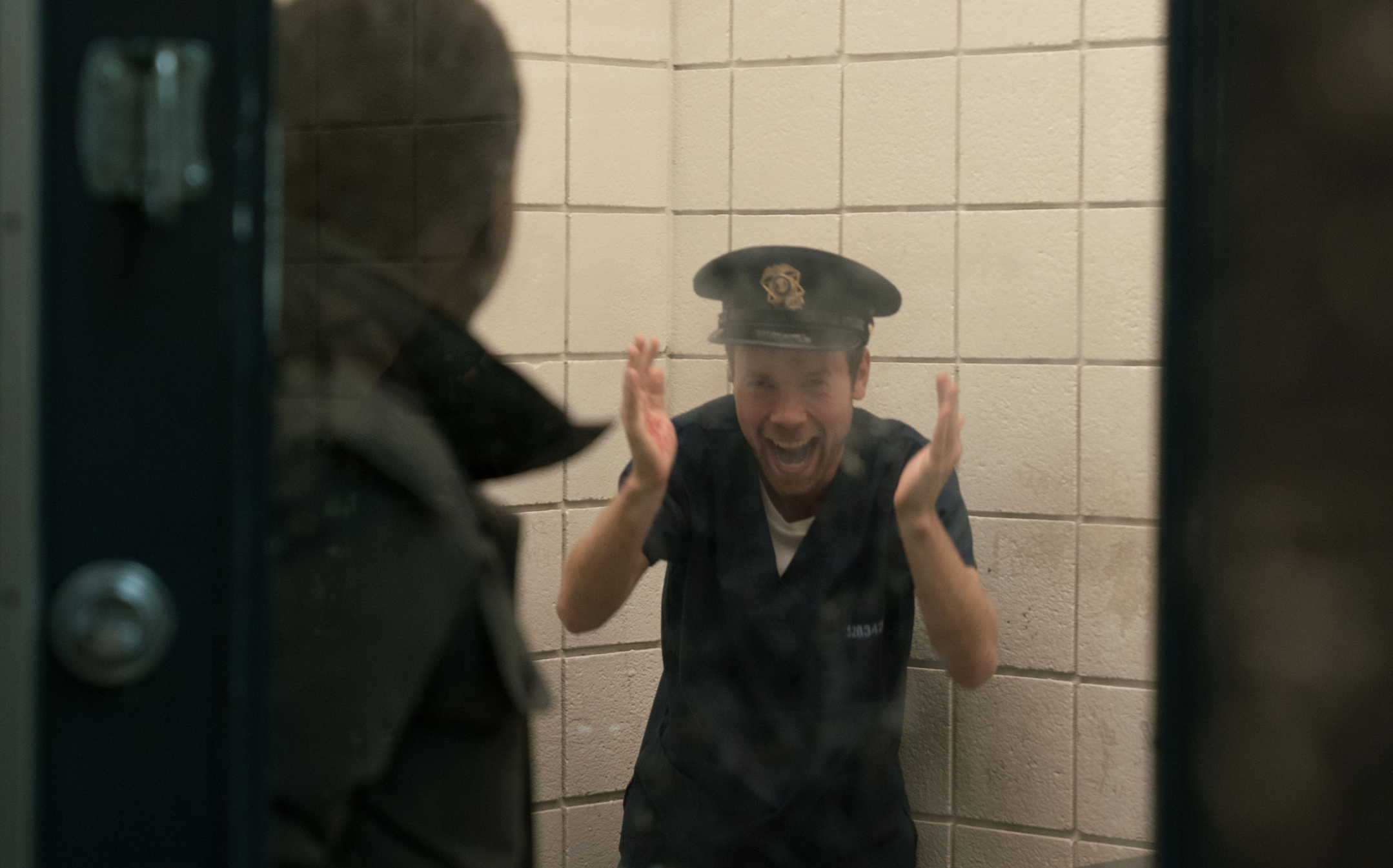 In reality, Night Hunter would have made a great TV series. With the small screen there's time to develop characters, exploring their backstories and slowly eking out tension. There's even a great film lurking somewhere within the depths of this convoluted plot, but it's squandered by a lack of coherent narrative and fragmented editing. The film plays out like a series of haphazard scenes stitched together like a badly knitted beanie rather than an expertly spun scarf. We're told the stakes are high because girls are being held captive, cars are exploding, bullets are flying etc, etc, yet what the film lacks is heart. Raymond doesn't give us anything to care about or root for because we never really get to know the good guys.
What could have been an excellent ensemble movie becomes a straight two-hander. Cavill embodies the worn down police officer haunted by his job and he looks good doing it. Yet he's so committed to the po-faced, ultra-masculine role that it veers into one note and never quite recovers. The few scenes that show him at home, unable to switch off and struggling to connect with his teenage daughter, are all too obviously shoehorned in to make us empathise with our brusque hero and it feels unnatural. If Cavill underplays his character's personality, then Fletcher seriously overplays his. He's clearly having a blast and it's a fun performance but it feels like it belongs in a DC movie rather than a serious crime-thriller.
With redeeming yet minimal performances from Stanley Tucci as the police commissioner and Eliana Jones as Cooper's gutsy predator bait, Night Hunter had the high calibre cast to be this year's gripping, edge-of-your-seat thriller. Sadly not even the likes of Tucci, Kingsley and Cavill can make this disappointing and disjointed thriller worthy of more than one watch.
★★