Manchester By The Sea Review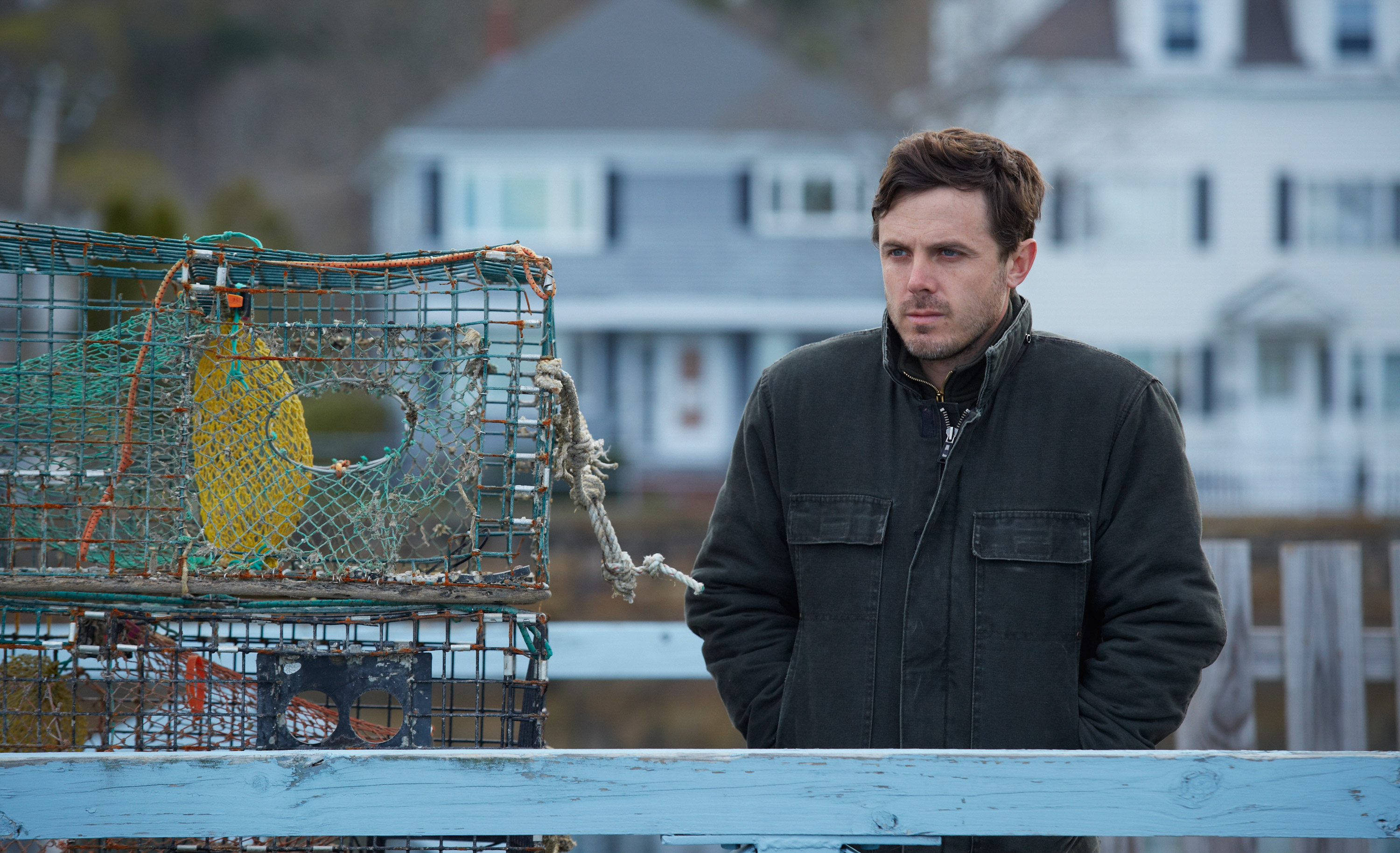 Genre: Drama
Directed by: Kenneth Lonergan
Starring: Casey Affleck, Michelle Williams, Kyle Chandler, Lucas Hedges
Waves of repressed emotion crash against a shoreline of self-destructive masculinity in Manchester By The Sea, Kenneth Lonergan's strikingly unassuming masterpiece. For those who are already familiar with the playwright's cinematic oeuvre, this is the grand culmination to a fitful career of exacting and erudite filmmaking – a shattering study of supressed sadness that affirms Lonergan as a true talent, who effortlessly commands the screen like he does the stage.
The titular town may be a small, isolated setting, but the tale Lonergan tells is universal. Lee Chandler (Casey Affleck), a laconic loner working as a janitor in suburban Boston, arrives back in Manchester after his brother, Joe (Kyle Chandler), dies of congestive heart failure. The loss is considerable, and yet in Lee's eyes it barely seems to register: his psyche still reeling from the painful memories of a tragedy that compelled him to abandon his hometown years before. Now, however, he finds himself coerced into staying, having discovered that Joe named him the legal guardian to his teenage son, Patrick (a brilliant Lucas Hedges, who brims with a cocky, adolescent swagger that masks a vulnerable maturity).
An overwhelming air of grief pervades the picture from the start. Affleck's indelible performance is calcified and brooding: Lee's detached demeanour accentuated through a guarded disposition that hints at a trauma so shocking, its memory can never be buried. Lonergan deftly fills in the gaps through flashbacks that are triggered at crucial junctures; moments in the present forever sparking memories of a life best left forgotten.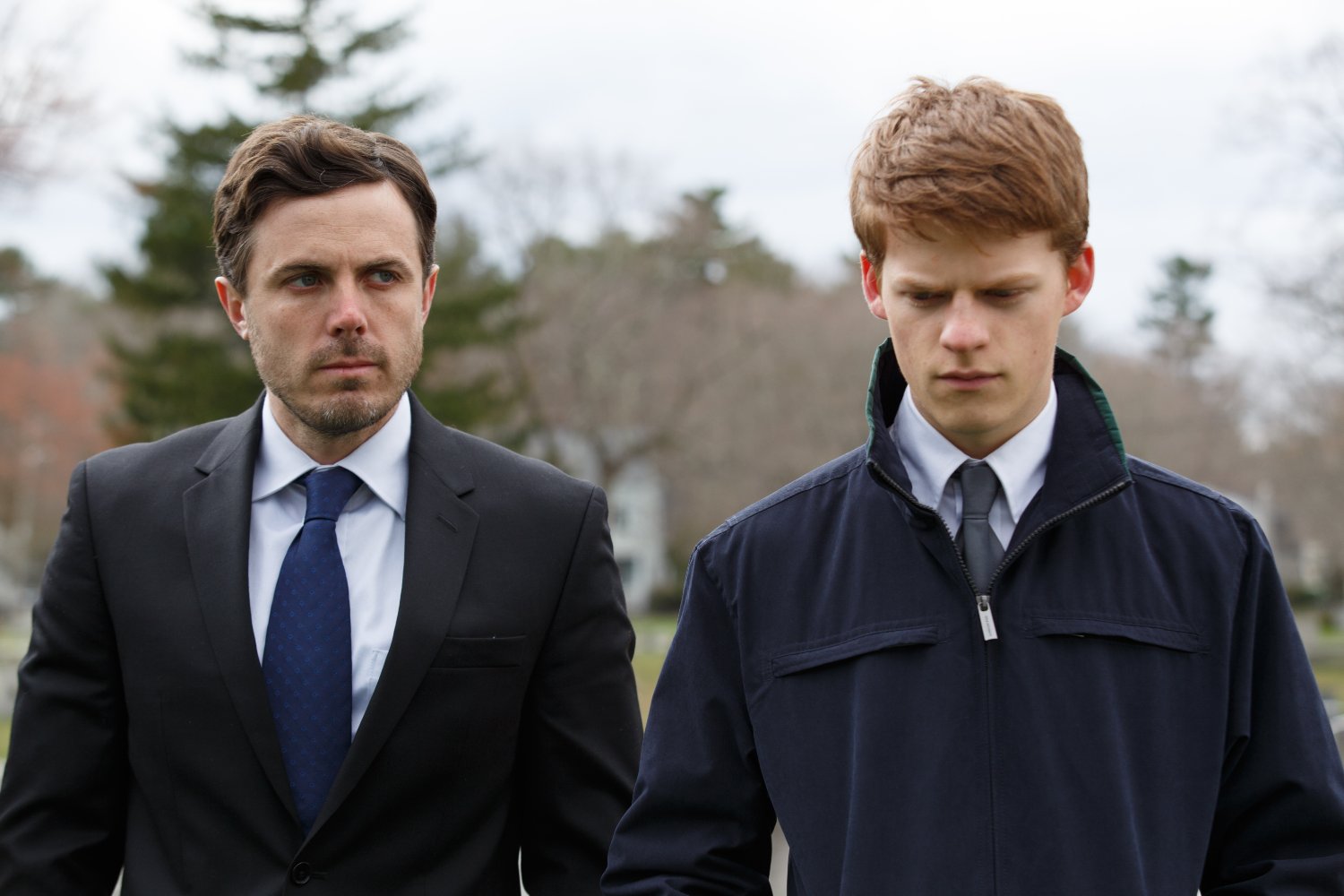 The audience's relationship with Lee is one of quiet intimacy, not dramatic intensity: DP Jody Lee Lipes' camera regularly maintains a distance that further stresses Lee's disconnect from those around him. While many of the plot's pivotal chapters are played out silently, with only the mournful harmonies of Lesley Barber's sombre score left to the fill the void.
Eschewing the stilted, stylistic embellishments that so detrimentally marred his previous film, Margaret, Lonergan here holds the focus on his central character, striking a similar register to that of his debut feature, You Can Count On Me. A more meaningful comparison, however, can perhaps be drawn between Manchester By The Sea, and Berry Jenkins' forthcoming Moonlight; both films dexterously deconstructing the oppressive machismo of the modern man, and exploring, with a tragic tenderness, the shame and despondency felt by those who are constrained to conceal their feelings for so long. And it is when Lee, having been contacted by his estranged ex-wife Randi (a magnificent Michelle Williams), finds himself forced to confront his own sensibilities that the misery, which continues to consume the darkest depths of his soul, is finally raised to the surface.
The one constant throughout is the shifting bond between Lee and his nephew Patrick – their tightly wound rapport, carried by a bittersweet undercurrent of levity, movingly juxtaposed with fond recollections from their past spent fishing aboard Joe's boat. Pulled from a spare existence fixing faucets and shovelling snow, it's this relationship that gives Lee's life a new purpose, but whether it's enough to save him from his own personal demons remains to be seen. Lonergan poses plenty of possibilities, but fundamentally refuses to offer us any easy resolutions; for as his film makes more than clear, life just isn't that simple.
★★★★★