Live Music Review: The Rolling Stones at the London Stadium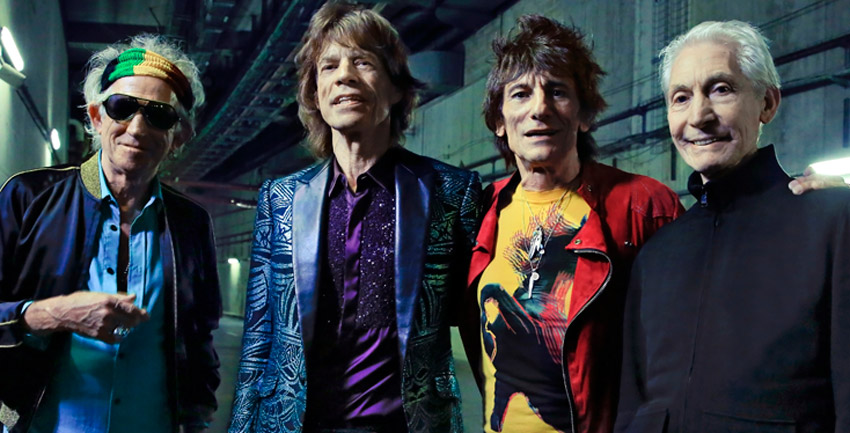 The Rolling Stones played the first London date of their No Filter tour last night to a sold-out crowd.
Taking to the stage with opening track a 'Street Fighting Man', it was a joyous, energetic song to kick off the two-hour show.
'It's Only Rock 'N Roll (But I Like It)', 'Tumbling Dice' and 'Paint It Black' followed, with audience members mesmerised by Jagger's stage persona and snake hips, which he's mastered over the course of the band's career. 
Before the show fans could take to social media to decide what track The Stones should play, with 'Under My Thumb' ultimately being chosen. It was great to hear an early Stones song, which was released in 1966 and appeared on their Aftermath album. 
The band performed a number of slower songs, with 'Fool To Cry' and 'Can't Always Get What You Want' having the 88,000 crowd singing along to every word as the sun went down over the Olympic Park. 
As Jagger disappeared for a costume change, guitarist Keith Richards took to the front of the stage and performed 'Before They Make Me Run' and 'Slipping Away'. Even though the band have been performing for more than 50 years, Richards still seemed shy and nervous taking the lead role for both songs.
As Jagger returned the band performed more from their back catalogue with fan favourite 'Sympathy for the Devil', along with 'Miss You' and 'Midnight Rambler'. 
The stage featured pyro flickers, a runway into the crowd for the special 'golden circle' ticket holders, and colossal screens of the band either side of the stage.
A Stones' gig wouldn't be complete without 'Start Me Up' and 'Jumping Jack Flash', which saw Jagger run up and down the runaway, putting people half the 74-year-old's age to shame. 
The two-song encore of 'Gimme Shelter' and 'Satisfaction' brought the 19 track setlist to an end, with the band proving they still have the energy and popularity that they started out with all those years ago. 
★★★★★