Live Music Review: Khruangbin at Electric Brixton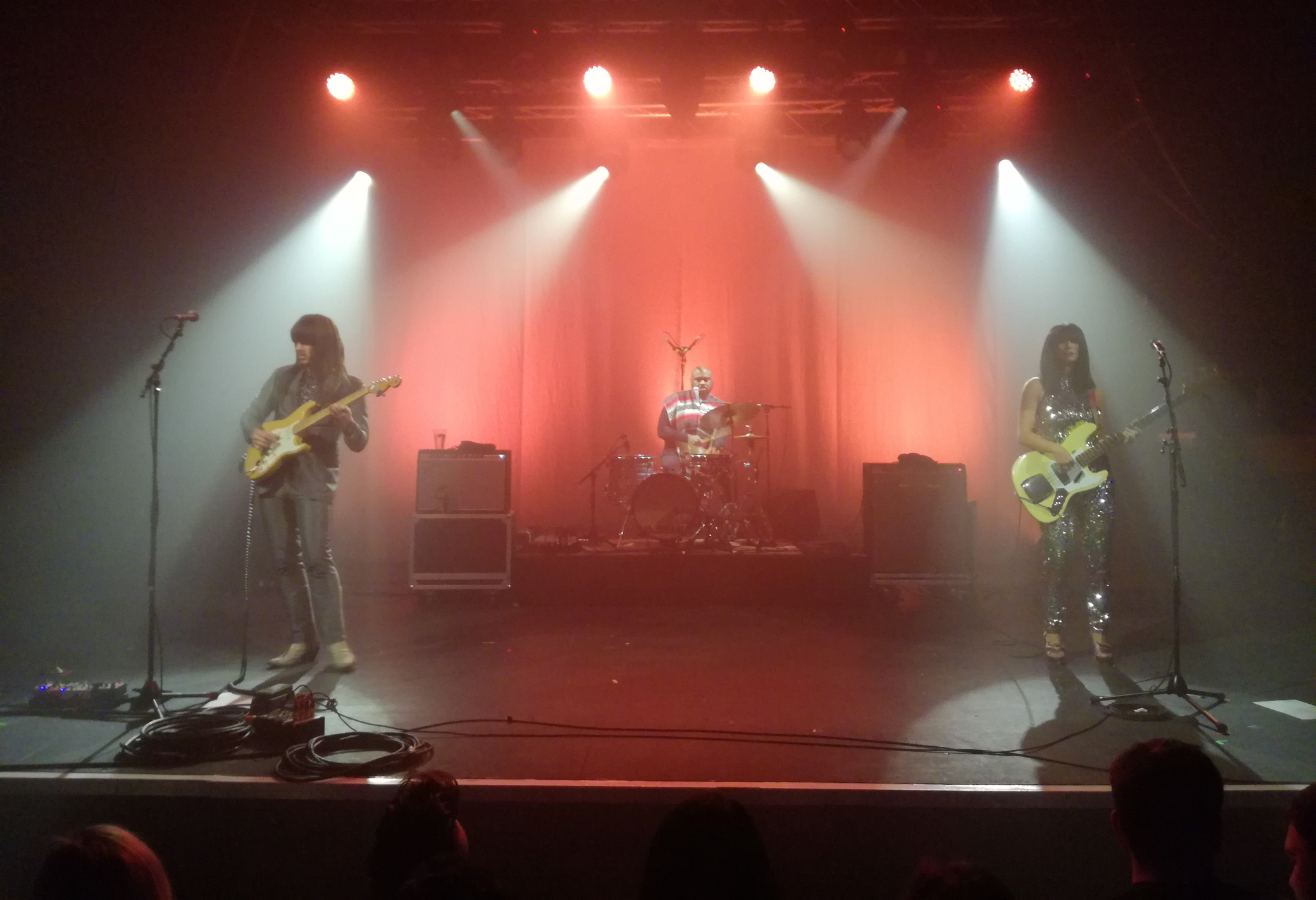 It means 'airplane'.
Khruangbin are a Texan instrumental funk threesome influenced by the music of pre-revolutionary Iran and 1960s Thailand. If that sounds like an esoteric mix, it is – but it makes for some deliciously smooth and accessible jams. If the word 'funk' makes you think of farting keyboards and endless slap bass solos, think again.
Taking the established power trio format and throwing in some extra groove, their songs are led by Mark Speer's guitar twang and driven by Laura Lee's busy, in-the-pocket bass work. Imagine a 21st century world-funk version of The Shadows and you'll be in the right ballpark.
Khruangbin's live show is as stripped back as their music, just a couple of amps and a minimal drum kit manned by the world's least smiley but most glacially cool drummer, Donald Johnson. Khruangbin let their music do the talking, but that's not to say that they're navel-gazing musos – quite the reverse.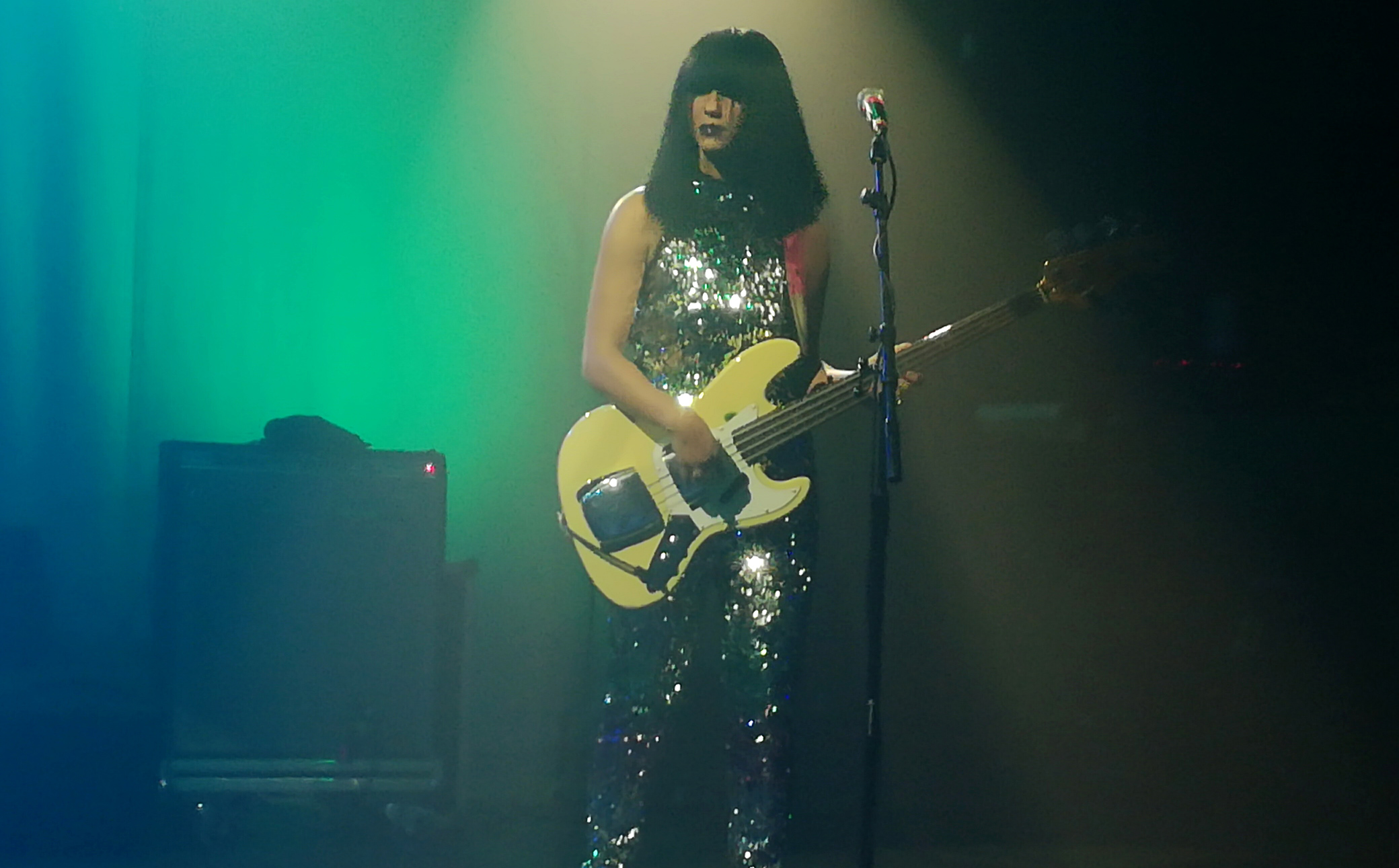 Subscribing to the Ziggy Stardust school of sartorial excellence, Lee and Speer are dressed to the nines, prowling the stage like a pair of far-out Egyptian gods doing synchronised knee-bends. Lee looks like a cross between Morticia Adams and Vince Noir at his most fabulous ('this…is the mirror-ball suit'), and Speer is the very definition of space cowboy, all sharp suit and perma-straightened black hair. It feels kinda like the floating council scene in Bill & Ted's Excellent Adventure.
Musically they're incredibly tight, strutting through their material with assurance. Speer's guitar work is a joy – unfussy and melody-first, but every now and then tipping over into fret-melting histrionics to jolt us all out of our reverie. It's like Johnny Ramone fell into a time warp and started a new career as a psychedelic funk mystic – he plays like he's the high priest of twang, dishing out tasty licks to all and sundry.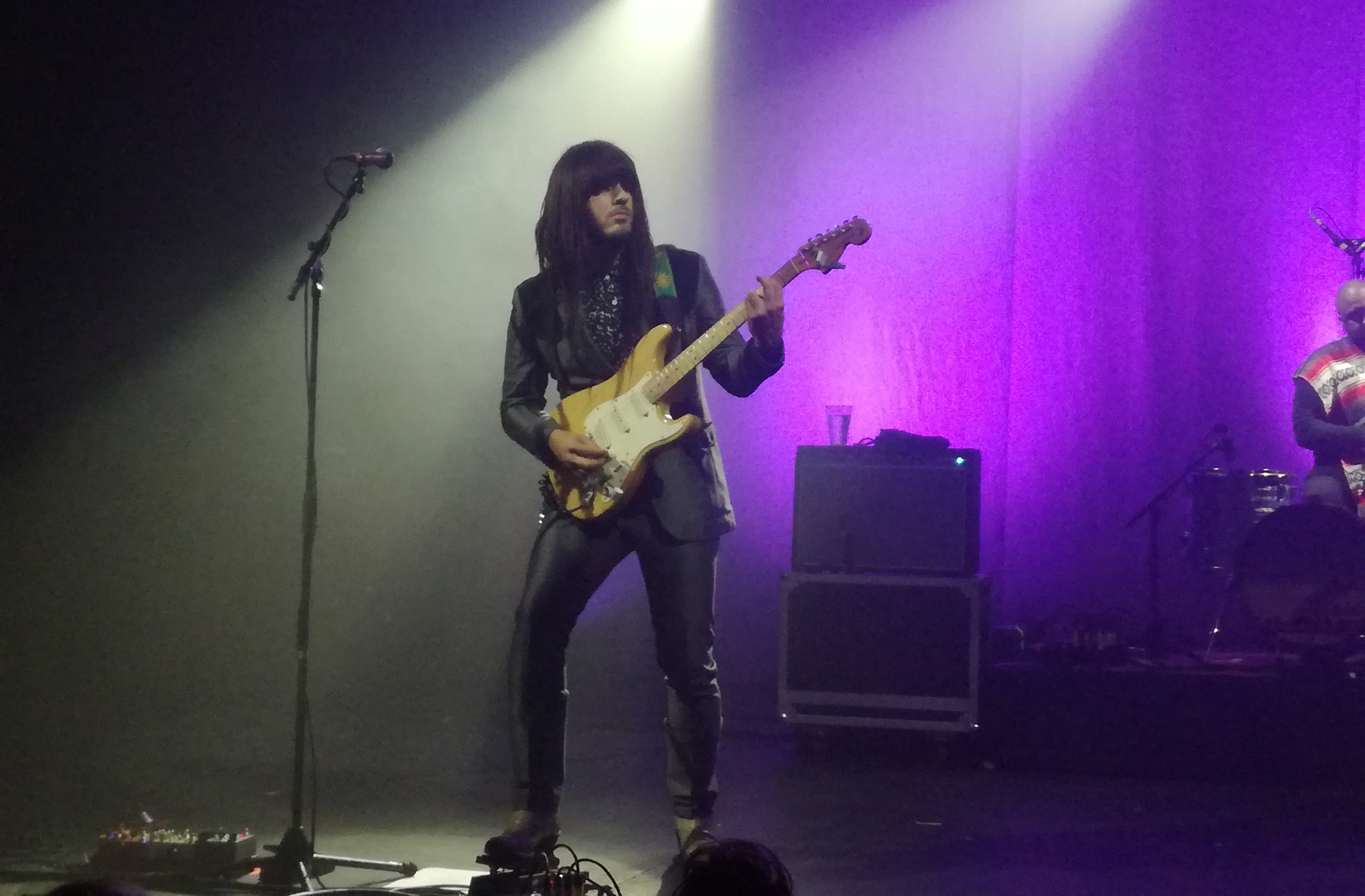 The set is well-paced, the mid-tempo jams broken up by forays into faster, more urgent musical territory. There's a brief moment where we're almost on James Brown turf, Johnson breaking out of his sedate from-the-wrist position to really lean over and give it some, Lee and Speer lashing out the riff with whipcrack accuracy. The reaction from the crowd is instant and lavish – the cheers continue long after the statutory ten seconds, growing to a frantic boot-stomping climax and prompting the band's first smiles of the night. Lee used to live in this city, and it clearly means a lot to her to be accepted here with such warmth.
Added up, Khruangbin's simple formula makes for a blissful experience. Their music deserves to be played in the arid deserts of their home state, beneath starry skies and beside crackling campfires. Their far-out, chilled-out take on funk is neither needlessly showy nor overly minimalistic. They just write great melodies and explore them with the steady hand of good musicianship.
A highly enjoyable ride in the style that only Air Khruang can provide. Book your flight.