Live Music Review: Childhood at Scala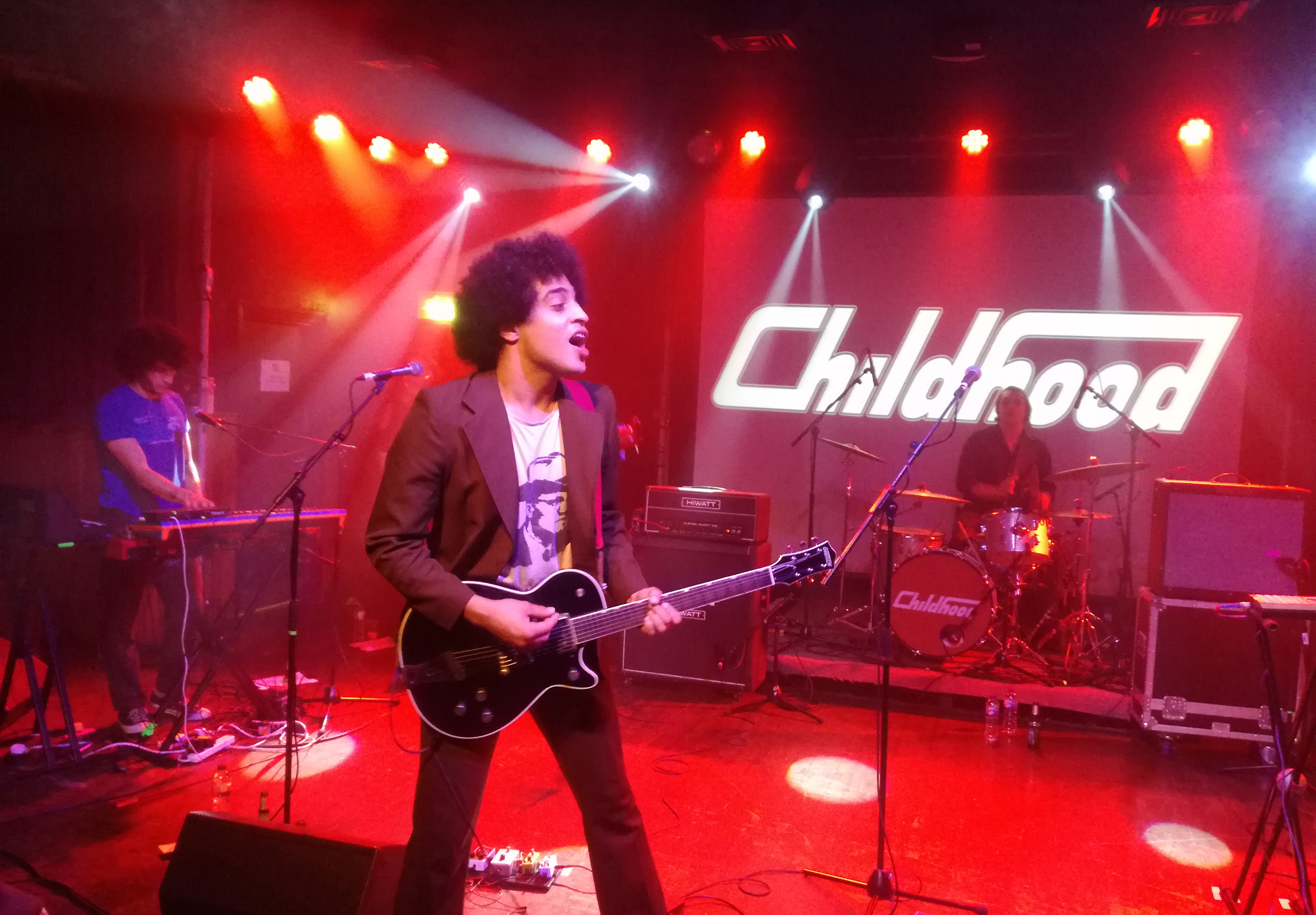 Childhood's screwball frontman, Ben Romans-Hopcraft, capers about onstage like a chortling schoolboy from the Beano. Rock'n'roll sex god he may be, but watching his slouchy antics it's not hard to picture him as a mischievous young tearaway terrorising the teacher. His freewheeling charm gives the whole evening a lovably happy feeling, heightened by the presence of many of the band's friends and relations in the crowd. This is just a big ol' love in, everyone.
Tonight's show at Scala is a homecoming for Childhood, and the culmination of a very good year. Their sophomore release, Universal High, took a beautiful left turn away from the standard indie changalang of their debut album, introducing a groovy R&B-Motown-soul vibe to proceedings. Fittingly, it was met with universal acclaim (keep an eye out for it in our Albums of the Year feature) and they hit the road with praise ringing in their ears, off to pump their silky new jams into the world.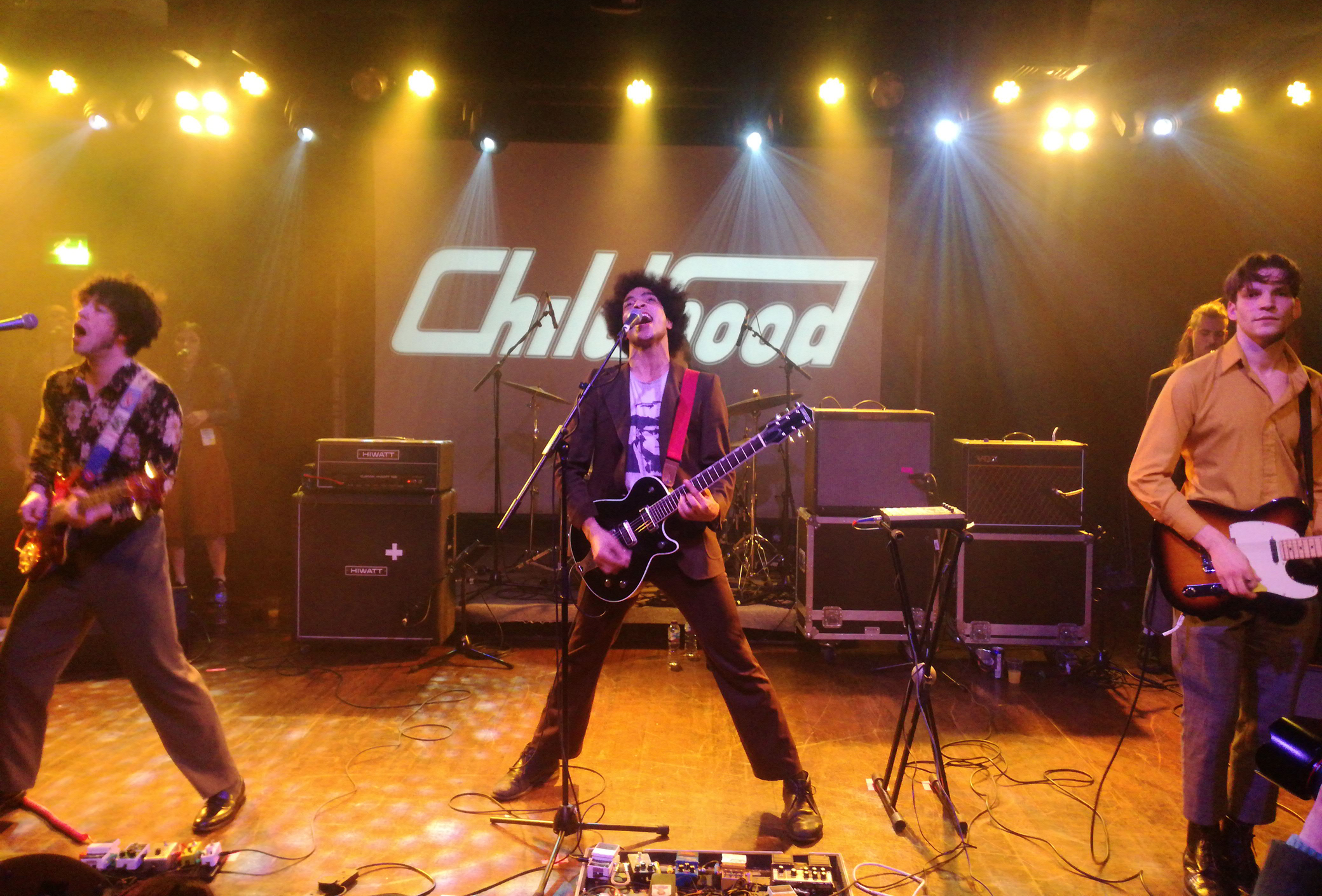 And what a joy it is. That best of things – music that's equally as fun to listen to as it is to dance to. It's a brilliant, vintage-tinged homage to the greats of 70s soul wrapped around Childhood's own inimitable Londony stylings, and live it's just straight-up good fun. They've added a small brass section for this tour, which includes Romans-Hopcraft's father (the Hopcraft half), and it adds buckets to the whole smoothie-smooth feel. The band are bedecked in flares, paisley print, big furry caterpillar sideburns, Rickenbacker basses and curly leads. Man, did we fall into a timewarp? It sure is getting far out in here…
The setlist is mostly taken from the new album, and tracks like 'A.M.D.' and 'Universal High' translate easily into this live setting, chilled but punchy, making for a head-bopping, uplifting listening experience. They're dreamy in the verse and toe-tapping in the chorus, so you can wave your arms and bang your head as suits. Funkadelic lead single 'Californian Light' is 'dedicated to me mum!', and met with big cheers from the home crowd. Romans-Hopcraft really gives it his all up there, visibly straining and twitching as he shouts out the words – and yet somehow he manages to sound more refined than the average bawler, a man with a voice rather than a vendetta.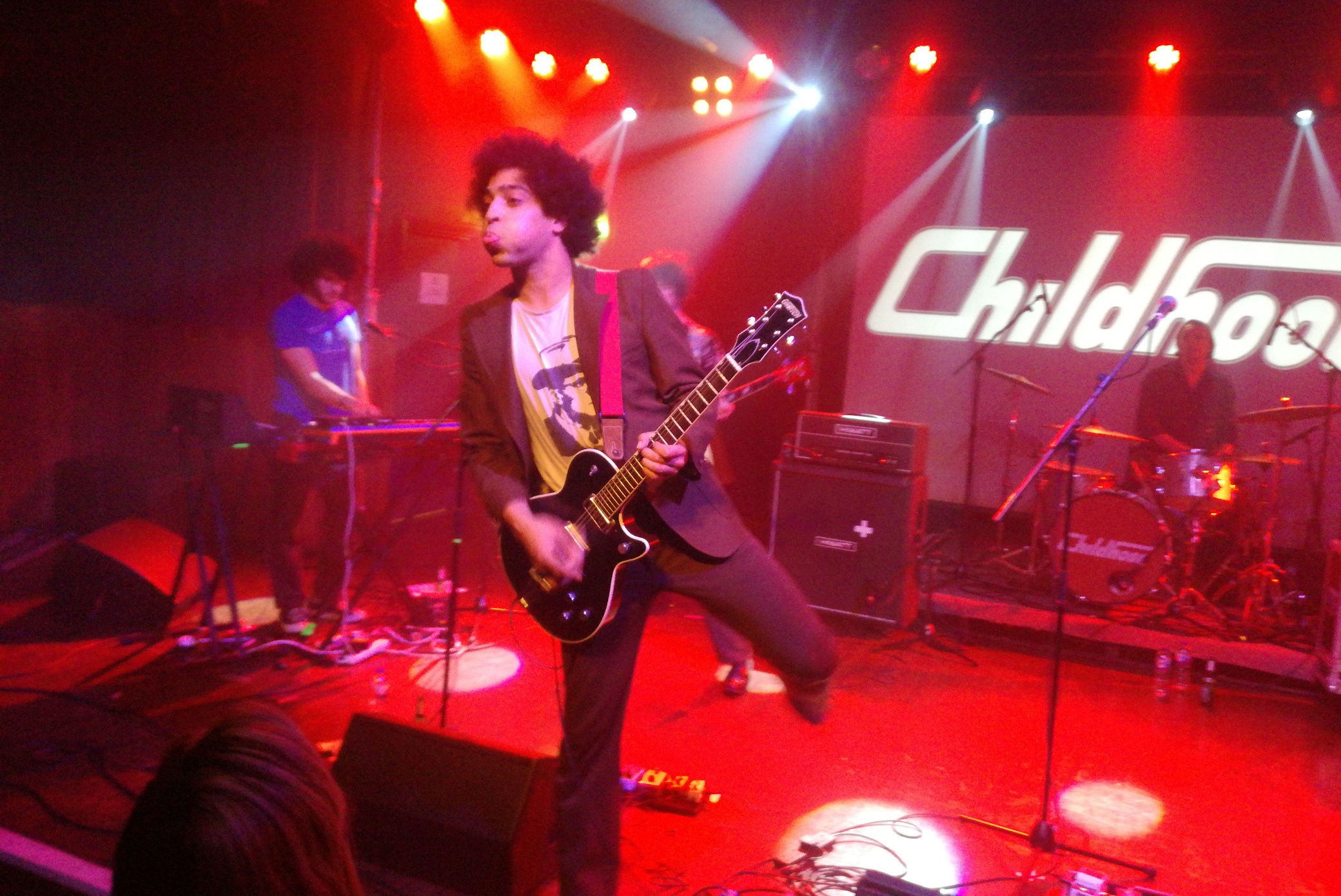 There's a good full-throated singalong during Don't Have Me Back's football-chanting chorus, and then during an encore that's not an encore ('we don't like going offstage'), something in the crowd reaches critical mass and suddenly we're all bouncing around like free radicals, caroming off stationary punters scrambling madly to save their bags and coats from the melee. There's something deeply pleasing about a spontaneous moshpit like that at the end of a gig, something that feels like a climactic sprint rather than a marathon rugby match. Boing, we go. Boing boing boing. And Childhood provide the ultimate boingy music, fresh and full of groove.
These guys deserve to be filling halls far bigger than this, but tonight's close encounter of the Scala kind is a lesson in how to absolutely tear up a club gig. Childhood are destined for greatness, and when they get there those of us who were at this show will be able to be smug about it. Brilliant, sparkling indie-soul, and an essential new high in the UK music scene. You need to see this band.