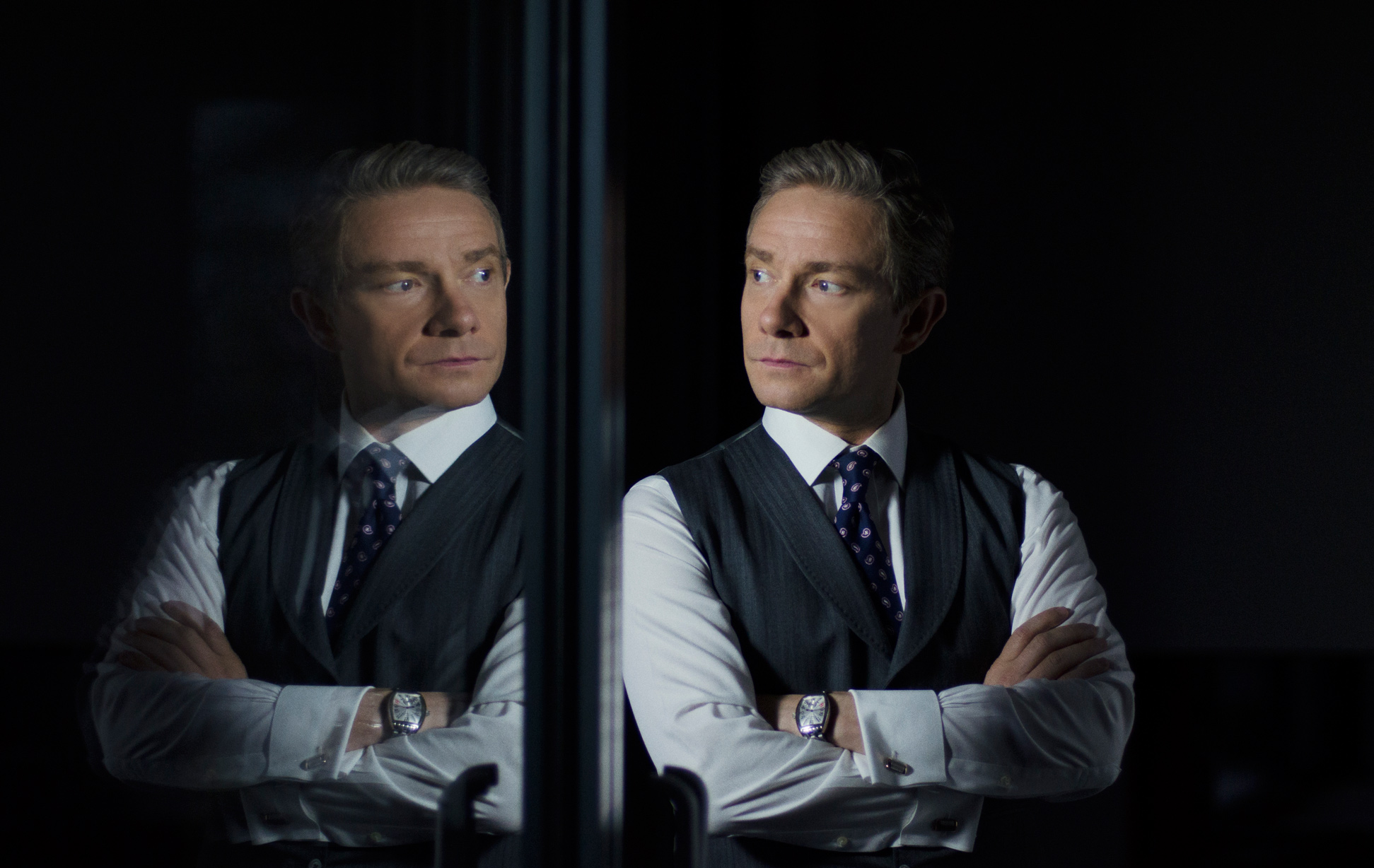 Directors Adam Nyman and Jeremy Dyson adapt their own play, Ghost Stories, into a well-paced and frightening horror film that exorcises its staleness with an ending more cruel and twisted than the most frightening jump scares.
When supernatural sceptic Professor Phillip Goodman (Nyman) is tasked with debunking three supernatural stories involving a nightwatchman (Paul Whitehouse), a troubled youth (Alex Lawther) and a jumped-up country gent (Martin Freeman), he is forced to question his reality. The writer-directors have a difficult task ahead of them. Their play felt so fresh because it transplanted horror film clichés onto the stage, but when moving pictures are reintroduced, the stories can feel horribly familiar.
Nyman and Dyson have fun staging theatrical terror, honouring traditional methods of scaring the bejesus out of audiences: rusty chains creek, mannequins get cheap scares and the ghosts are partially obscured or shot in soft focus. Subtle and overt references to classics like The Shining (creepy young girl) andThe Evil Dead (demonic tree and rushing first-person camera) will please the horror crowd, but the visual namedropping only reinforces the fact the directors revert to basic jump scares instead of prolonged tension.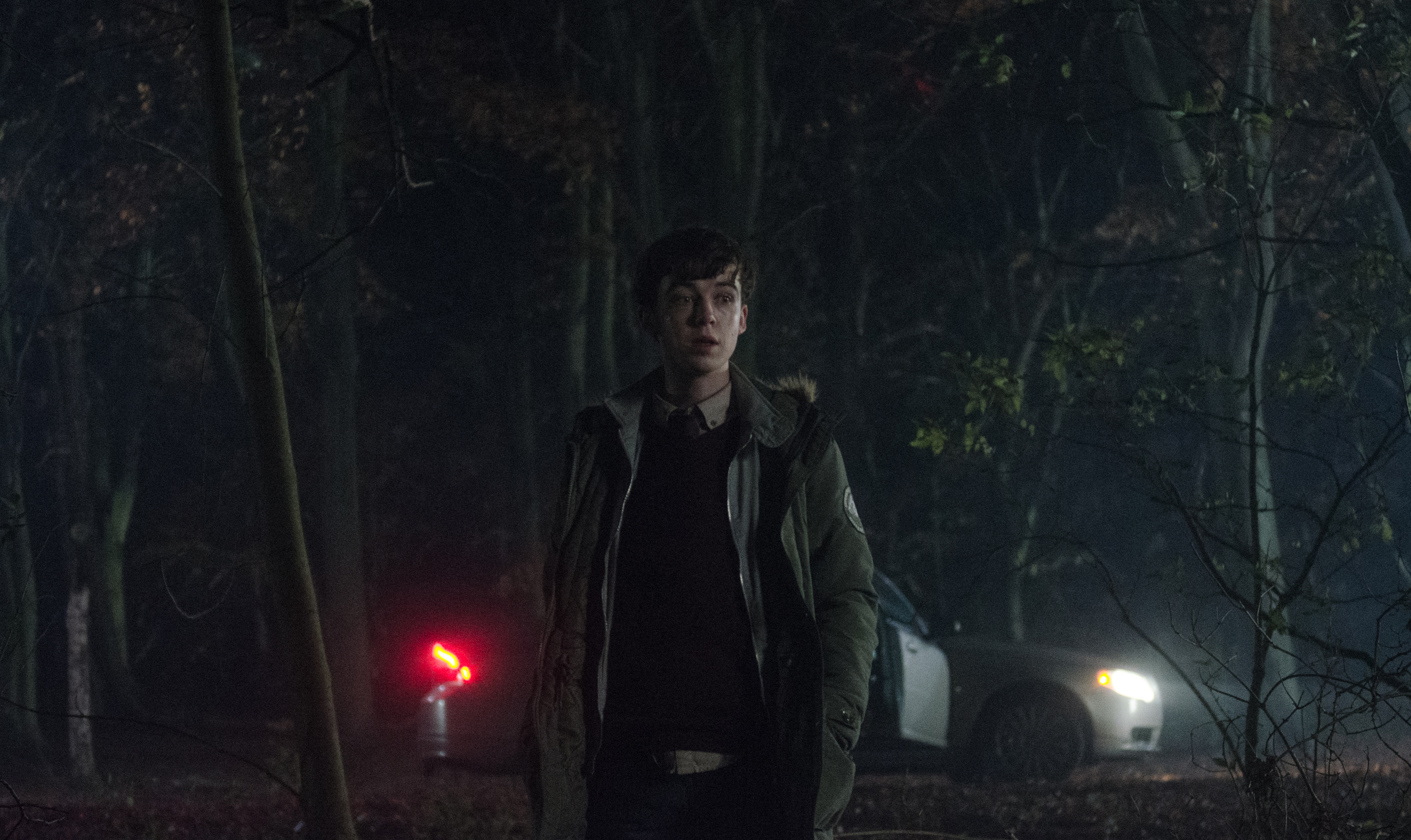 Yet the directors understand that the more in-your-face references take you out of the film and drown you in terror by leaning into real-world fears. Whitehouse's Tony attacks the prying professor for opening repressed memories, Lawther's Simon lashes out at his parents for preferring his brother, and Freeman's Mark is grieving for his lost child. The supporting actors unleash the emotional cruelness associated with these emotions, and Nyman is sensible to let his supporting stars project onto him, whilst he gives a quiet and impactful performance.
The mundanity of the terrors is reflected in the settings. The woods and gothic manor house are ejected for a construction site, suburbia and a caravan park. When the action returns to traditional horror grounds, Ghost Stories takes a fresh approach. Simon's haunting in the woods is contained to the inside of a car and Mark's manor house has a modernist design with bright windows that end up being more claustrophobic than the haunted house in the recent horror-dud Winchester. The recognisable settings and relatable horrors are worse than any chainsaw-wielding slasher baddie.
Ghost Stories is filled with smart filmmaking, and every directorial decision is propped up by a sharp script. The intelligence on display is shockingly good, and the subtle clues layered throughout the film make the ending deeply satisfying. This is the closest we might get to a Christopher Nolan horror film as the writer-directors string the anthology stories together with invisible strings that suggest the ghosts haunting the edge of our eyesight are the reality we are running from catching up with us.
★★★★
Ghost Stories arrives on on Blu-ray and DVD on 27 August, courtesy of Lionsgate Home Entertainment UK