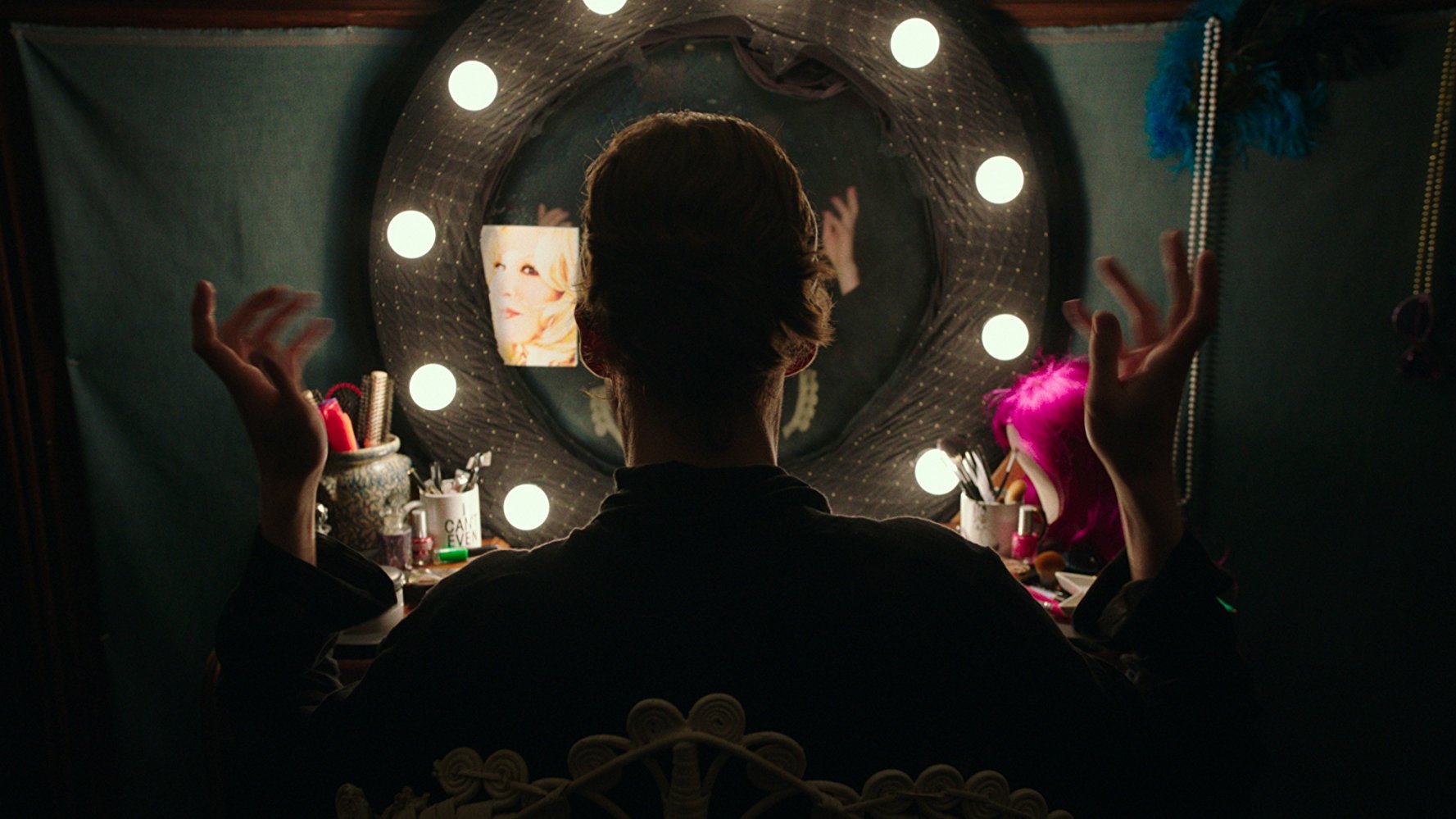 Genre: Comedy, Drama
Directed by: Trudie Styler
Starring: Alex Lawther, AnnaSophia Robb, Abigail Breslin, Laverne Cox, Bette Midler
There might be a PhD thesis to be found in analysing films plotted around outsiders in US high school. From Michael Landon as a lycanthrope in I Was A Teenage Werewolf, through Christian Slater as a psychopath in Heathers to Alex Lawther as Billy Bloom in Freak Show, there's probably a trail mapping US society's shifting preoccupations with what the other looks like. In the case of Billy (Alex Lawther) in Freak Show, the outsider on his first day of school looks like Adam Ant in 1981 – not a look that goes down well at Ulysses S. Grant Academy, the ultra-conservative school where he's enrolled.
Billy is flamboyantly gay; this is not a teenage ugly duckling story – more a self-consciously and self-constructedly fabulous duckling story, where Billy's look for school ranges from the aforementioned Adam Ant to Robert Smith, and to a truly adventurous zombie bride ensemble. The latter in particular does not go down well with a group of homophobic jocks.
The story: Billy lives in Connecticut with his mother, played by Bette Midler, to whom he's devoted. She leaves, and he moves to his rich father's mock-baronial home in Virginia. Billy's dad is a courteous yet distant figure with, one senses, a slight distaste for his son's identity, and an unwillingness to even try to understand his son. Ironically, though, the heavy dark wood and stained glass interiors of dad's home are in their own way as camp and self-conscious as Billy's outfits and make-up.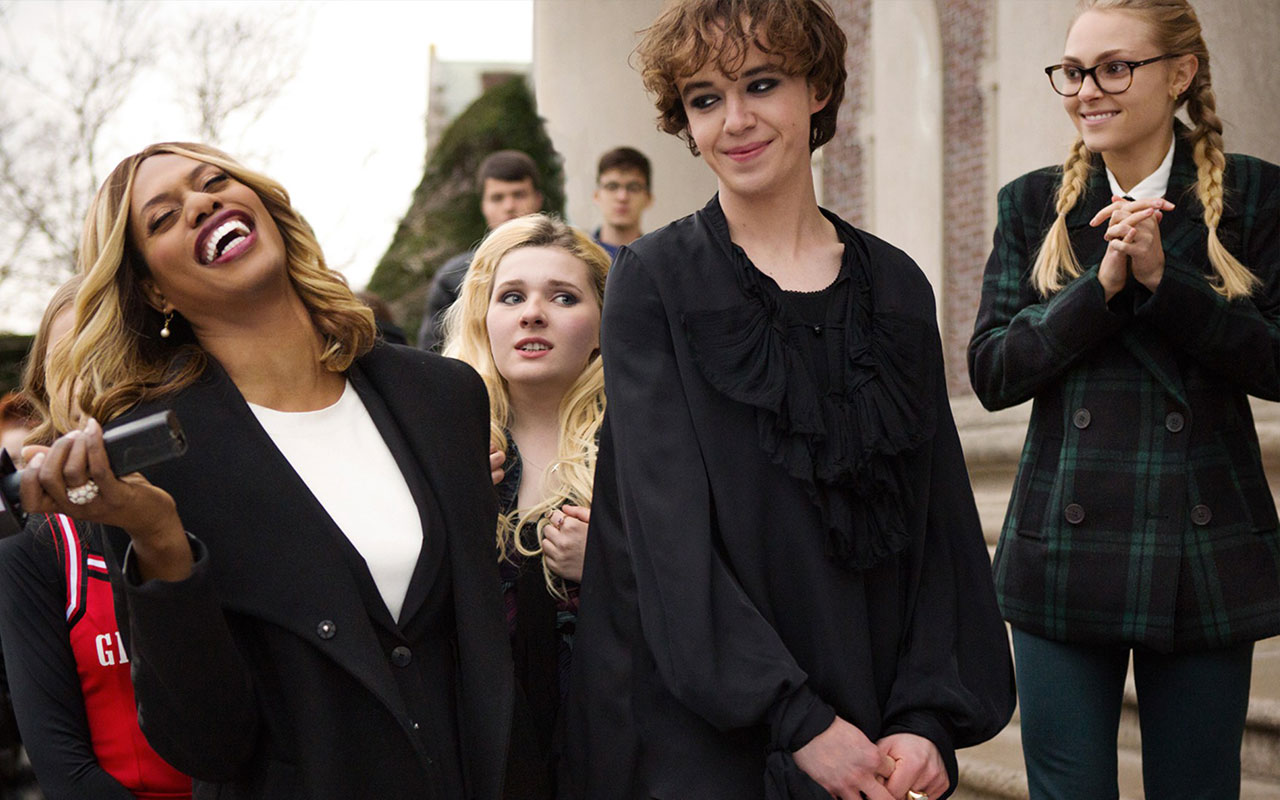 In his early days at school, Blah Blah Blah, a student played by Anna Sophia Robb, befriends Billy and fills him in on a few of his new classmates. One of them, Flip Kelly (Ian Nelson), is the school football star; Billy develops a crush on Flip who, it turns out, has more interest in art than in football. An attack on Billy on the day of the zombie bride outfit leaves him in a coma briefly, and Billy and Flip become close during his recuperation. On his return to school, Billy decides to run for the elected position of homecoming queen against Lynette, an ultra-conformist classmate for whom being elected as queen has been a goal since early childhood. 
What the film amounts to, in the end, is a fairly lightweight story of acceptance. Billy's speech for election encourages his fellow students to get in touch with their own inner freak, and I guess that plea for respect is at the heart of the film – be yourself and let other people do the same. That's a worthy sentiment, of course, but there's a lightness about Freak Show that encases any message in glibness.
The film is a passably entertaining, rather predictable take on the high school movie genre, updated with LGBT identity as the characteristic that sets the protagonist apart. As likeable as Billy is, though, there's still little in the way of depth to any of the characters. Watching Freak Show is an enjoyable enough way to pass ninety minutes or so, but to be frank, there's little in the way of any lasting impact from this film.
As an aside – until watching this I hadn't realised that there was such a generic male 80s pop star look. With his heavy eyeliner, Alex Lawther manages to look like Jim Kerr, Phil Oakey and Mark Almond, all at the same time. If anyone's ever planning to produce a biopic around Simple Minds, The Human League or Soft Cell, then they should have Alex Lawther's number on speed dial.
★★★
Freak Show is released in UK cinemas and on-demand on 22 June, 2018